3/30/11
The Dirty Dozen :: Laura of The Black Frames
So, my friend Laura (also Hello, Splendor's Splendid Men contributor) is pretty much a rockstar.
No, litterally. She's a rockstar!!
Laura is in this amazing new band called The Black Frames and she's a men's fashion blogger. So, Aspiring Kennedy & I asked Laura a dozen not-so-dirty questions for our new series:
The Dirty Dozen
1. who are you & what do you do?

I'm Laura, IT Marketing by day, Men's Fashion Blogger by night.

2. why do you do it?

For one I have to pay my bills. But, I have always taken and interest in men's fashion. Something me and my college roommate used to talk about a lot. Unlike most people, I size someone up from shoes to shirt. Going this direction can tell you everything you need to know. Trust me. For guys a good outfit starts with good footwear and pants the rest falls into place.  But I have learned so much about blogging and web over the past 3 years, this experience has really helped me out with my day job.

3. who do you do it with?

I co-consipire with one of my bests Lauren. We met when we both moved to Dallas, her from LA, and me from Philadelphia. We had a lot to talk about so we figured we might as well write it down, blog it, dream it, believe it. We really could just write to each other since we were already emailing the same kinds of things.

4. what/who almost stopped you from doing it?

You never know if people care about what you have to say. So at first we were both very reluctant to even post our names or publicize it. A few different friends of ours were like get fb, get twiitter, publicize this. Readers want to know whose talking.

5. what is your blog about?

Men's fashion. Of course I love women's, but there are already so many street style blogs, and women with advice about colors and trends. No one was talking about the fellas. I like well-dressed, good looking men. Its the best of both worlds, clothes and attractive dudes. Plus I really think with the right direction, any many can live out his fullest potential in how he presents himself. Plus they only need like 5 things. Women require seasonal overhauls.

6. who reads your blog?

So we really wanted guys that didn't get it. Come to find they dont read blogs. So most of our readers are women, our friends, and stylish guys that browse our selections or tell us where we should be looking.
You'll have to head on over to Aspiring Kennedy for the next six!
But first! Check out this super incredible music video by  C1 Entertainment of her band The Black Frames. I mean, who doesn't like to see a girl rockin' out the bass??… I'm flabbergasted!
THE BLACK FRAMES "LEG BONE" from C1 Entertainment on Vimeo.

Band photos by the incredible Sara Kerens Photography
Credits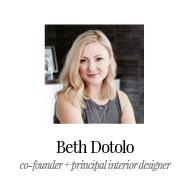 GET INSPIRED
SUBSCRIBE TO OUR NEWSLETTER TO
GET AN INSIDER LOOK IN YOUR INBOX