11/30/11
men's holiday gift guide 2011
____________________________________
Our next splendid holiday gift guide of the year comes from our good friend, and major talent, Laura. This lady has not 
one blog
, but
two blogs
, and happens to be in one of our favorite new bands,
The Black Frames
. Since she authors an incredibly hip men's fashion blog, we felt it was only appropriate to see Laura's favorite 2011 gift picks for the guys…

"Sometimes the simplest gifts make him happy, but I wanted this gift guide to comprise of a little something for every man. Whether he is a music lover, fashion forward, or a sports nut, mix and match these gifts for the men in your lives. Try the Dr. Dre beats so YOU can use them. It's like going to a concert in your own head…trust me. What would you get for the man in your life? " – Laura
Shop Holiday Gifts for Him:
1. Zara-Three Quarter Length Crossover Coat
2. UO- Camera Pencil Sharper
3. Uncommon Goods- 7 Deadly Sins Glasses
4. Art In The Age- Root
5. Makr-Farm Ruck Sack
6. JCrew- DoDo Case 
7. NeedSupply-Tournament Crew
8. ESPN- 30 for 30 Box Set
9. DVD Pack- Anchorman, Spinal Tap, Three Amigos, High Fidelity, Cosby Show
10. Peacock Alley- Spa Robe
11. Assouline- Living Architecture
12. Dr. Dre- Beats
13. Pendelton- Leather Blanket Carrier
14. Stub Hub-NCAA Basketball Tickets
15. Fossil-Ansel Leather Watch
Once you find that perfect gift for him, hop over to Something Legit for even more men's finds and stylings.
Do you ever have trouble buying for the men in your life? If you have any good ideas please share with the class!

Credits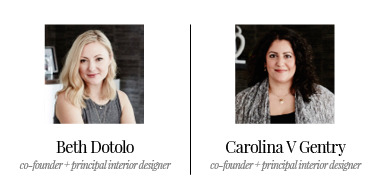 GET INSPIRED
SUBSCRIBE TO OUR NEWSLETTER TO
GET AN INSIDER LOOK IN YOUR INBOX