4/13/12
Accessible Luxury in Dallas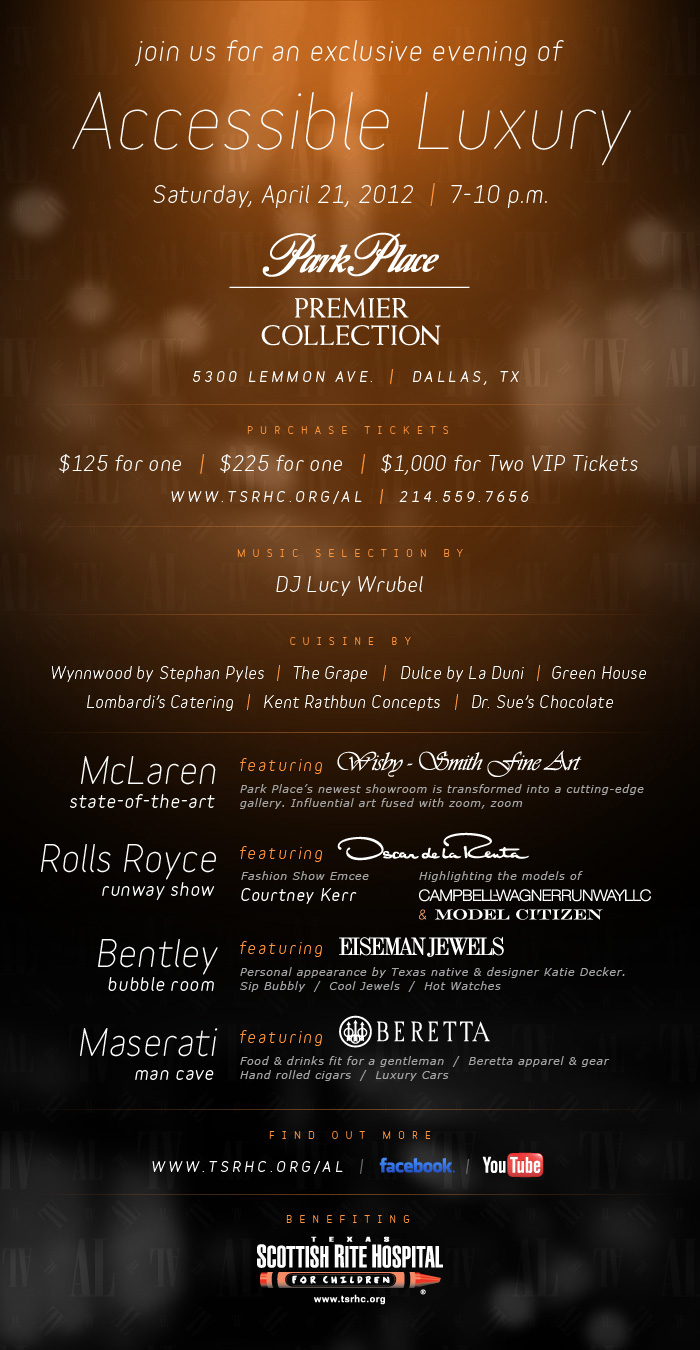 We've been chatting up next weekend's High Point Market trip quite a bit on the PULP social webs but Beth & Carolina's North Carolina adventure isn't the only exciting event coming up! Next Saturday, I'll be stepping out on behalf of PULP Design Studios with Dallas's stylish set at the Annual Texas Scottish Rite Hospital for Children charity event. Join me at Park Place Motorcars for an exclusive evening of Accessible Luxury full of fashion, food, and fun benefitting an incredible cause! Here's a snippet of what you can expect from the evening:
McLaren State-of-the-Art featuring Wisby-Smith Fine Art
Browse and buy original art from one of Dallas' finest art galleries. You won't find a better exhibition space than in the company of a McLaren Roadster, a super performing, adrenalin-pumping sports car.  As one of only 6 McLaren dealers in the United States, Park Place McLaren Dallas is at your service.
Maserati Man Cave featuring Beretta
This male-dominated cavern showcasing Beretta's polished apparel and gear awaits you for an evening of luxury cars, specialty drinks and hand-rolled cigars.
Bentley Bubble Room featuring Eiseman Jewels
Sip champagne as you pick out a new precious gem from Eiseman Jewels. Browse the collection of Texas native and jewelry designer Katie Decker.
Rolls Royce Runway Show featuring Oscar de la Renta
Be inspired by the new fashion obsessions and vogue looks of Oscar de la Renta at this 8 p.m. show featuring Model Citizens and Campbell-Wagner models.
And did I mention that there will also be a raffle? Put your name in the hat for a chance to win a $3000 gift certificate to Oscar de la Renta, a floral design class hosted by Dr Delphinium, four Cowboys tickets with seats on the club level at Cowboys Stadium, an original painting by Dallas artists and TSRHC friend Christopher Martin, or a Silver Pigeon shotgun valued for more than $2,200 from Beretta!
Courney Kerr, Bravo's Most Eligible Dallas, will be the evening's emcee,  Lucy Wrubel will be mixing the tunes, and society photographer Bob Manzano will be capturing the evening.
Pretty stellar line-up, right? TICKETS are going fast, so pick up yours today. You will find me sipping champagne while admiring fine jewels in the satin smooth seat of a Rolls or Bentley and soaking in the latest Dallas fashion scene – and all for a good cause. If you happen to see me, be sure to say hello and share a toast!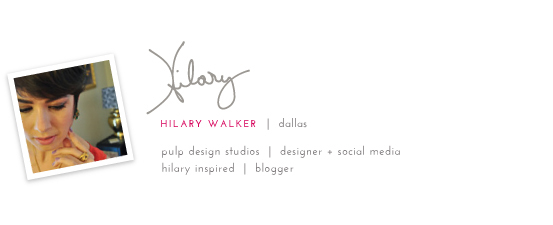 Credits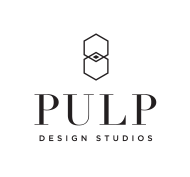 GET INSPIRED
SUBSCRIBE TO OUR NEWSLETTER TO
GET AN INSIDER LOOK IN YOUR INBOX