10/8/12
Halloween Noir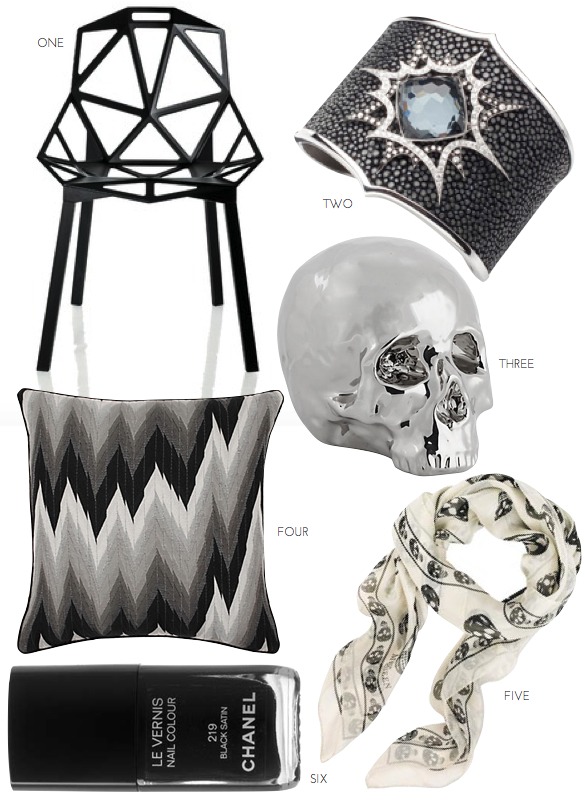 I love Halloween and couldn't help but get inspired by the up coming holiday. Everywhere I look its Halloween this and that but I really loved these funky finds that can be used all year around to add some edge to your wardrobe or home.
ONE: Magis Chair // TWO: Stephen Webster Bang Stingray Cuff // THREE: Morton Silver Skull // FOUR: Chevron Pillow // FIVE: Alexander McQueen Skull Scarf // SIX: Nail Polish
How will you be showing off your Halloween spirit?
Credits