11/12/12
Thanksgiving Dressing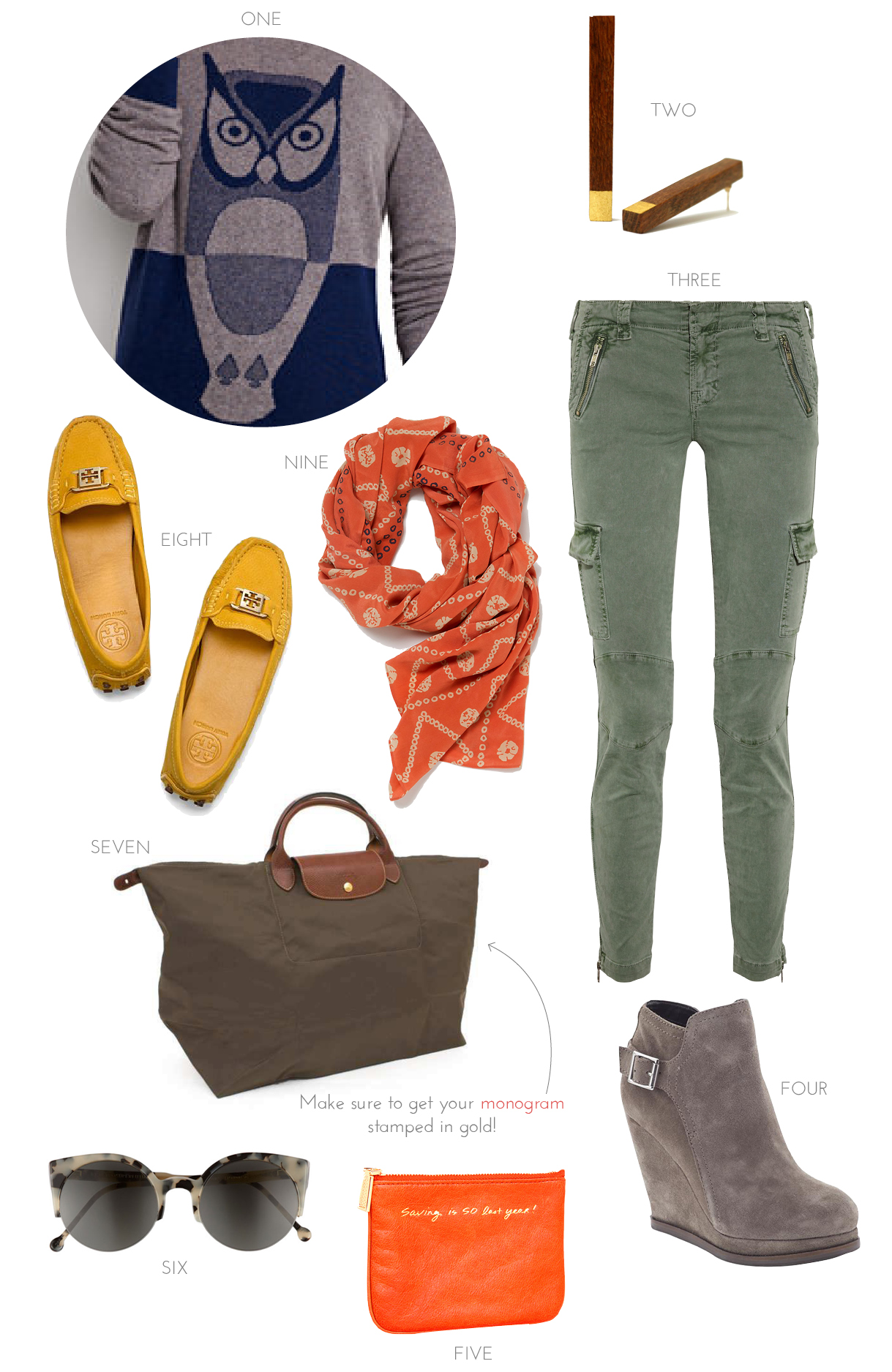 I don't know about you, but Thanksgiving is one of my most favorite holidays. Family! Fall! Food! The three f's that make up some of my life's greatest pleasures. It's also a whole day to stop, be present, and count all the good things we have in our life, no matter how big or small.
For many of us, Thanksgiving means travel. (Have you ever looked at this? I'm mildly obsessed with what celebs wear in transit). Staying chic and comfy while shuffling through long security lines, sitting on crowded planes, or taking a road trip might seem a wee bit daunting, but I promise it can be done. Use this as inspiration to start packing!
What's your Thanksgiving travel essential? Mine? It involves stretchy pants.
ONE: Owl Sweater  // TWO: Gilded Bar Earrings // THREE: Cargo Skinny Jeans // FOUR: Grey Bootie // FIVE: Leather Pouch (perfect for lipsticks and glosses) // SIX: Sunnies // SEVEN: Carry-on tote (my go-to travel bag)  // EIGHT: Driving Loafer // NINE: Scarf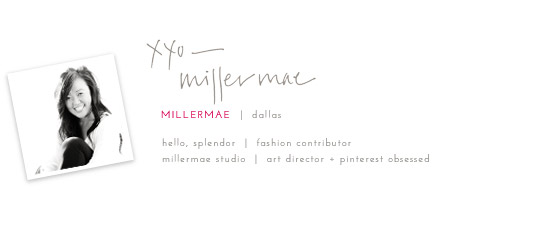 Credits