7/14/15
Pulp Sourcebook: Modern Craftsman Living Room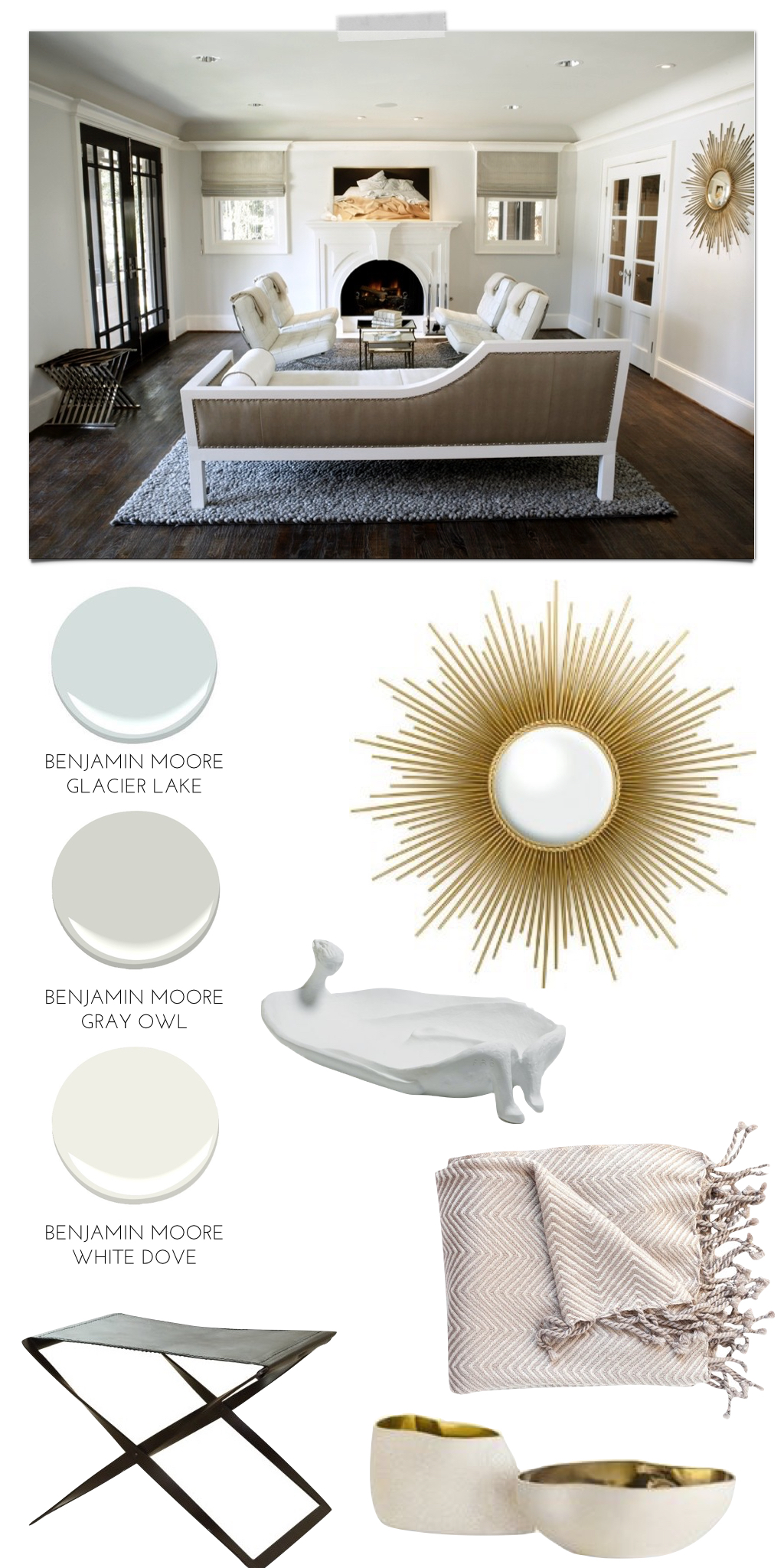 Interior Design by Pulp Design Studios
In today's Sourcebook series entry, we are coming back to an old favorite of ours, as well as a fan favorite! The Modern Craftsman is such a timeless formal living space in one of our most-pinworthy homes.
A neutral living space allows for spectacularly bold accents, such as this gold Sunburst Mirror, to command attention. The asymmetrical chaise adds an unexpected touch that ties the room to the architecture. You can't go wrong with adding white and gold accessories and, of course, what better way to make it cozier then with some soft throws.
Now lets talk about paint… Paint is a tricky thing to work with especially when you have sunlight and artificial light coming from all different angles. This beautiful, airy, tonal look was not created with ease. In order to have the house have one consistent color the Pulp Design Team had to paint different quadrants of the house in different shades of the paint. It was a meticulous process that we went through in order to achieve the clients goals for a soothing space!
GET THE LOOK:
Shop some of the inspired furnishings and accessories:
Want to do some more shopping? Check out our Shop the Look Board on Pinterest!
SEE THE INTERIORS:
See the rest of Pulp Design Studios' Modern Craftsman project.
Whether you just love what we do and want to create it for yourself or you have a space that you'd love to get the 'Pulp Treatment', we hope that his series inspires you to live more beautifully.  And if you'd like to hire us (And, really…you should hire us!  wink. wink.) get in touch and tell us about your project!
Note: Color is in essence, reflections of light and one's surroundings.  As a result, the color you see in our client's space would certainly translate differently into your own.  If you are not working with a designer, play with paint samples on various walls in your own space to see if you get the effect you want.  We would also be glad to provide you with a consultation if that would be valuable.  We want your space to reflect its own beauty and your style.

Credits