Living In Color | fresh and bold style
LOCATION
Dallas, Texas | Highland Park
PROJECT
Our client's feel-good entertaining-centric first home is filled with happy and lively moments that leave all her friends talking after every cocktail party. Purchasing her first home and not satisfied with cookie cutter style, our client wanted to invest in making it her own and allowing her personality to shine. She called on Beth and Carolina to help with the complete renovation and furnishing. Pulp peered through our client's closet to find running themes in color palettes and patterns. With a no-holds-barred style and a love of designers like Jonathan Adler and Tory Burch, modern color was key. Pulp created stylish moments with bold graphics and loads of color, while maintaining a sense of serenity using balanced pieces, a keen eye for scale, and grounded neutrals. Custom furniture provided needed function and emboldened the design creating a style that is uniquely hers.
AS SEEN IN


COLLABORATOR
Kevin Dotolo, photographer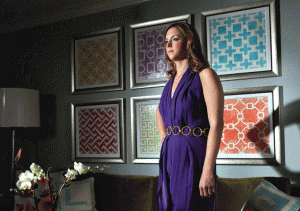 I don't think of myself as a girly-girl, but I really love my girly bedroom.