8/6/15
Pulp Sourcebook: Edgy Executive Office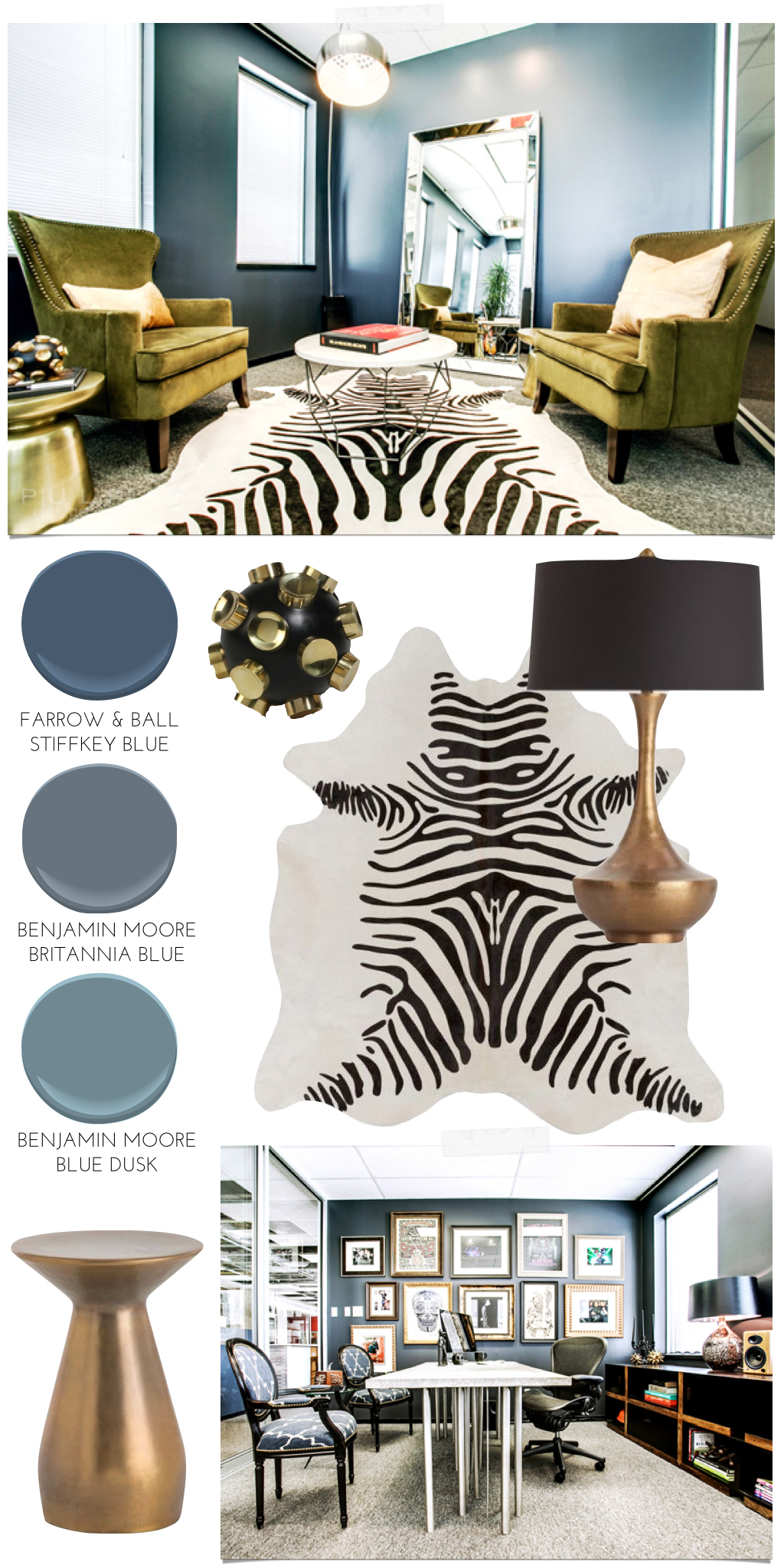 Interior Design by Pulp Design Studios
The Pulp Design Team created a creative workspace for our client, an ad exec in one of the country's leading advertising firms, with a goal of increasing creative productivity, showcasing their client's style, and creating a mood and ambiance that is not typical of most high-rise offices.
The Pulp Design Team was fortunate enough to design a workplace with such an edgy color! Light in the workplace is tricky to work with. Let's admit, those fluorescent lights aren't doing anything for us. Picking the right color is the trick! Check out the amazing colors we pulled from Benjamin Moore and Farrow & Ball to create the same edgy vibe!
GET THE LOOK:
Shop some of the inspired furnishings and accessories:
Want to do some more shopping? Check out our Shop the Look Board on Pinterest!
SEE THE INTERIORS:
See the rest of Pulp Design Studios' Edgy Executive Office project.
Whether you just love what we do and want to create it for yourself or you have a space that you'd love to get the 'Pulp Treatment', we hope that this series inspires you to live more beautifully.  And if you'd like to hire us (And, really…you should hire us!  wink. wink.) get in touch and tell us about your project!
Note: Color is in essence, reflections of light and one's surroundings.  As a result, the color you see in our client's space would certainly translate differently into your own.  If you are not working with a designer, play with paint samples on various walls in your own space to see if you get the effect you want.  We would also be glad to provide you with a consultation if that would be valuable.  We want your space to reflect its own beauty and your style.

Credits