1/30/17
What's Trending in January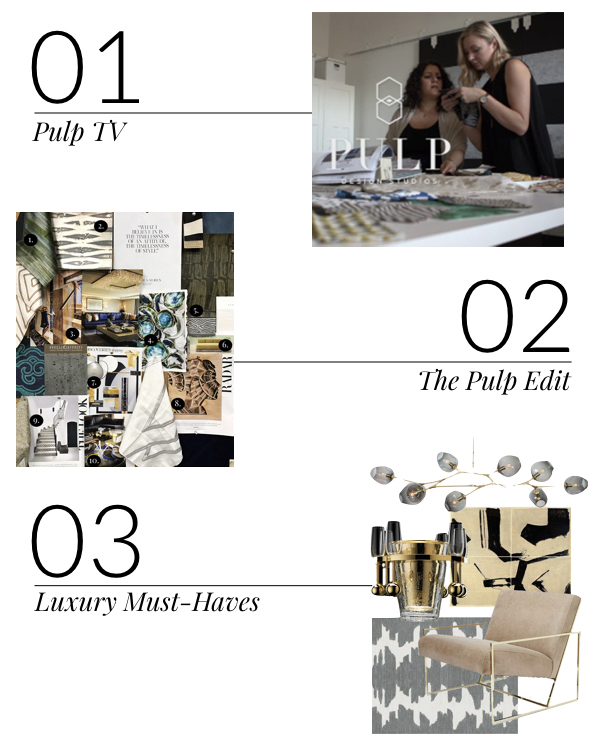 In case you missed it
OUR 3 MOST POPULAR ARTICLES:
We launched 7 new videos on Pulp TV to clear the way for new episodes.
We started the month with January's The Pulp Edit– all focused on luxury.
Don't miss our design team's 8 Luxury Must-Haves for the Home.
NOT TO BE MISSED:
Before it hits newsstands, read articles from our launch of our Traditional Home Napa Valley Showhouse design.
Are you thinking of hiring and interior designer? Make the right choice for you by reading our Top 10 Reasons to Work with an Interior Designer.
Happening in Interiors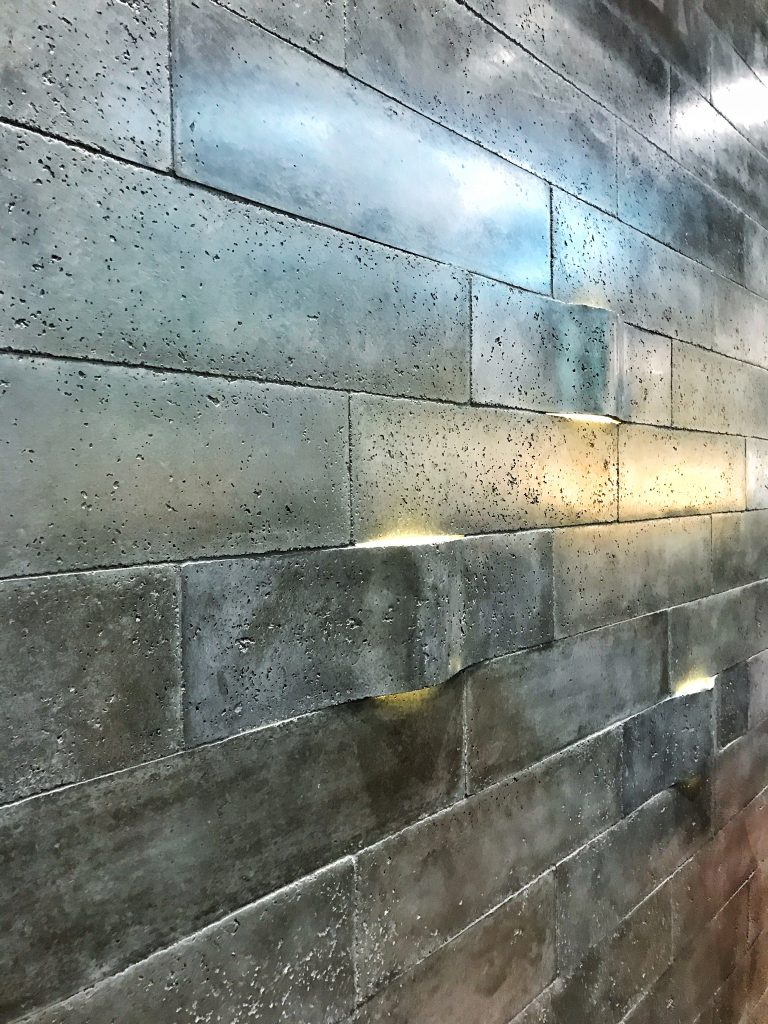 We were blown away at KBIS by Ann Sacks new handcrafted concrete tiles by Itai Bar-On, with integrated lighting.
Our savvy clients are always asking for clever storage solutions. House Beautiful rounded up 20 unique kitchen storage ideas.
Architectural Digest explains why marble is still a top choice for kitchens. And, we couldn't agree more!
We've got a Pulp new-construction project in design with a stunning colorful kitchen island. Better Homes & Gardens is sharing tons of inspiration for how to pop that color into your kitchen.
Trending on Instagram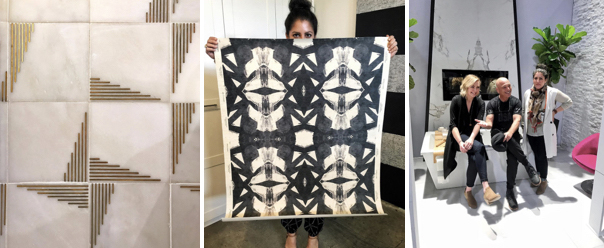 Marble and brass tile is still a favorite! Ann Sack is always a winner.
Carolina shows off a new favorite wall covering by Lindsay Cowles.
Howie Mandell loves Pulp Design Studios! See him hanging out with us in the space we designed for DXV.
Look forward to this February as we focus on Fearless design…
Credits