2/1/17
BEFORE + AFTER: LIVABLE MID-CENTURY HOME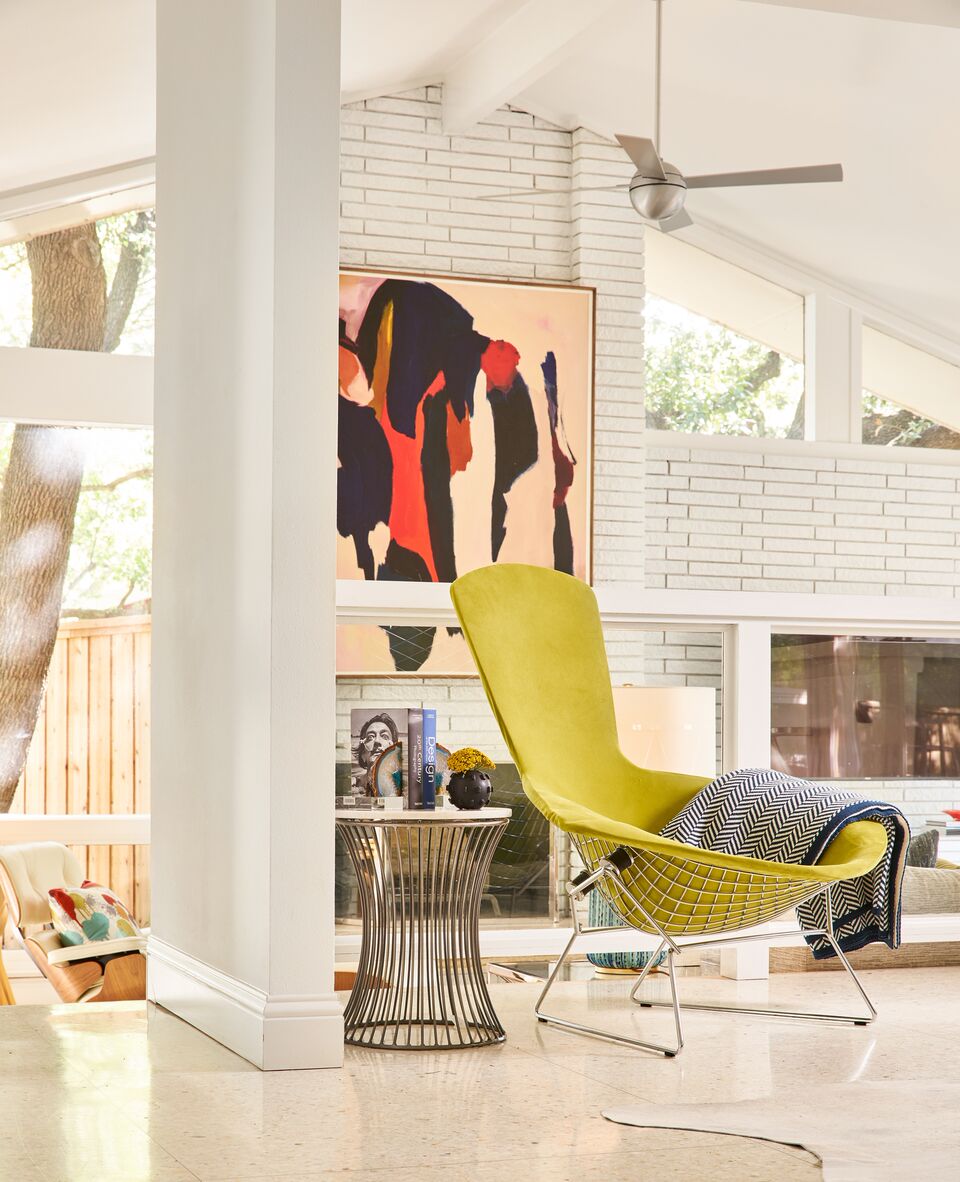 This airy mid-century Dallas home is full of pops of color and designed with durability in mind. We're sharing behind the scenes of our design process all this month, beginning with the before and after photos of this renovation…
We transformed the living room from having a wrought iron divider to using glass to make the room feel open and inviting, adding comfortable furniture to make this previously unused space entertainment-ready.
THE LIVING ROOM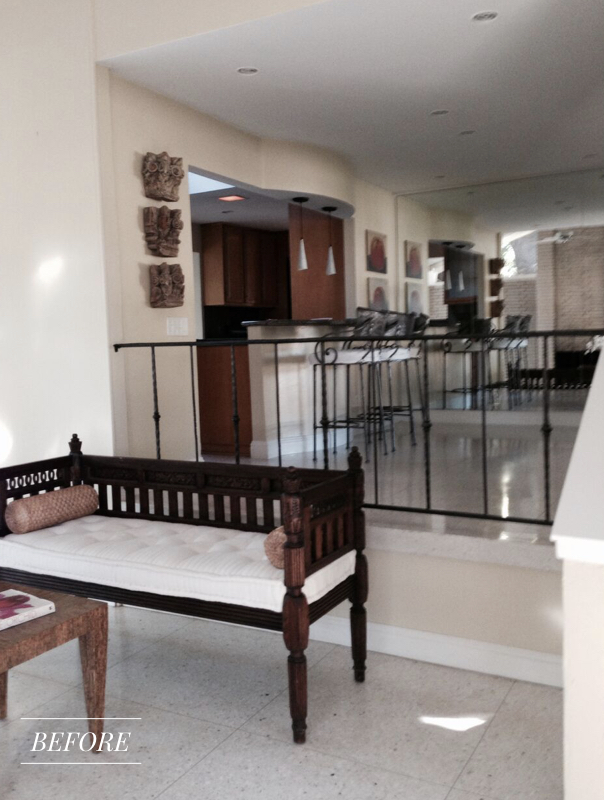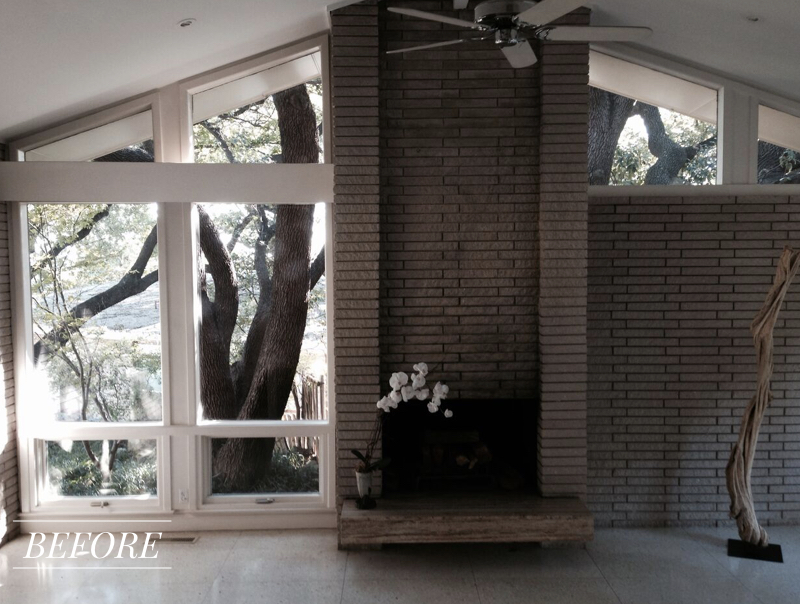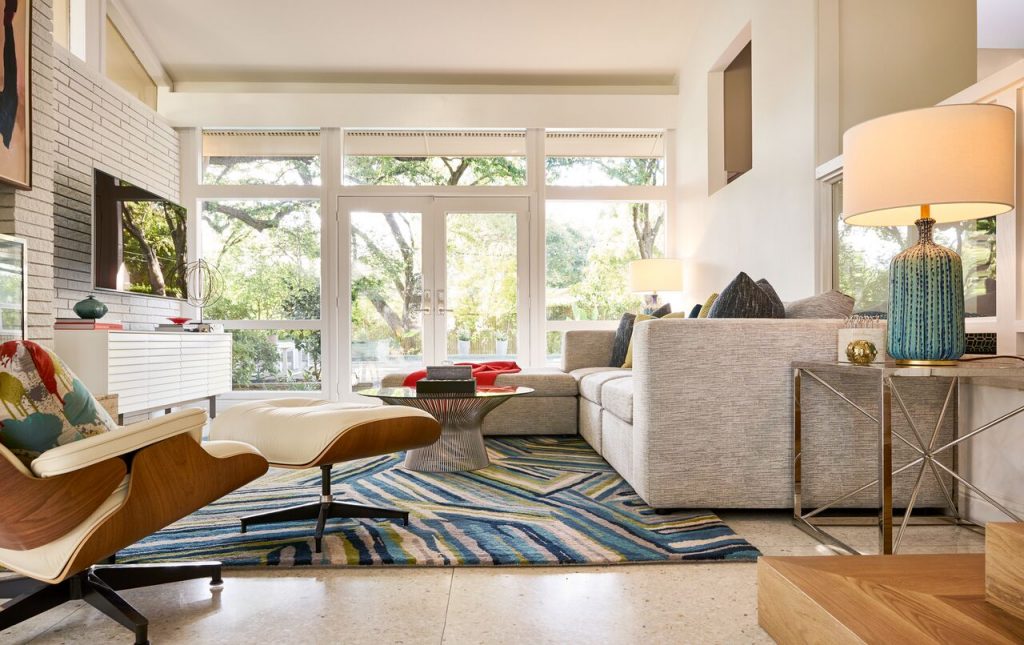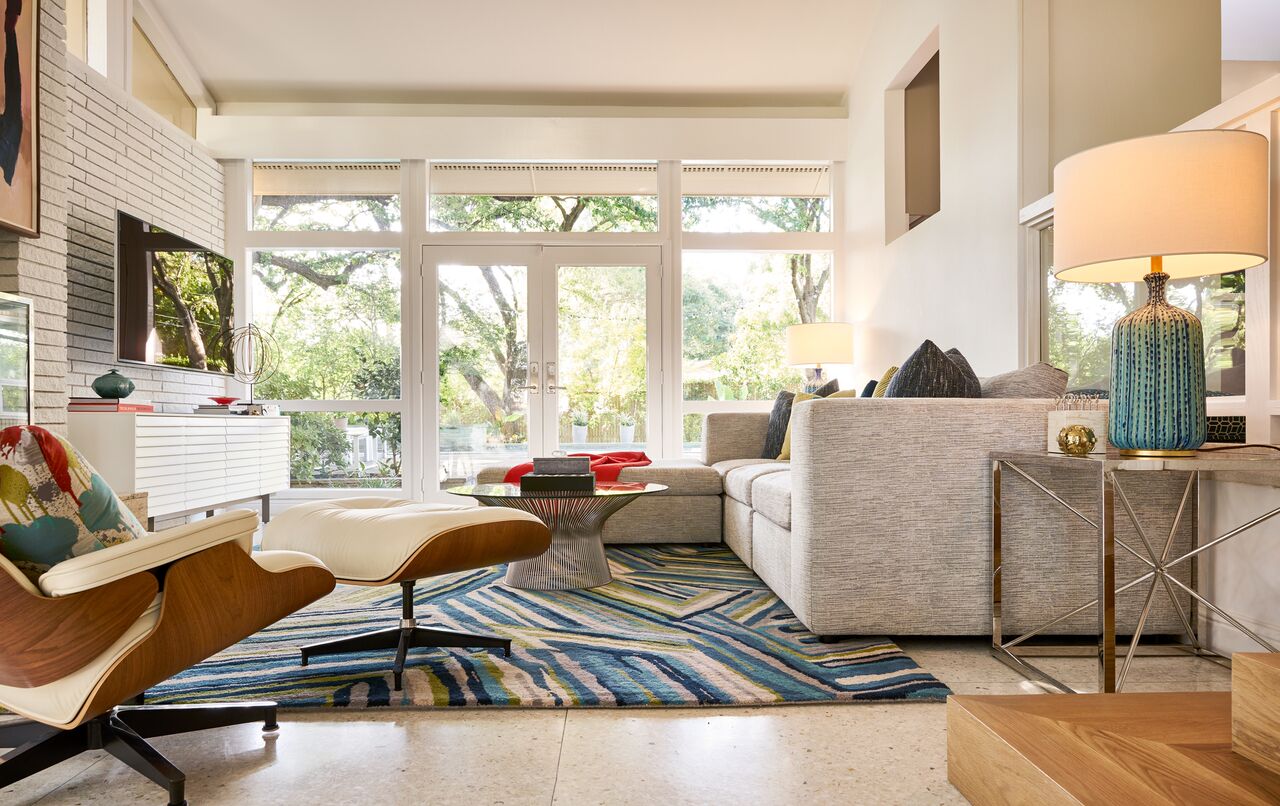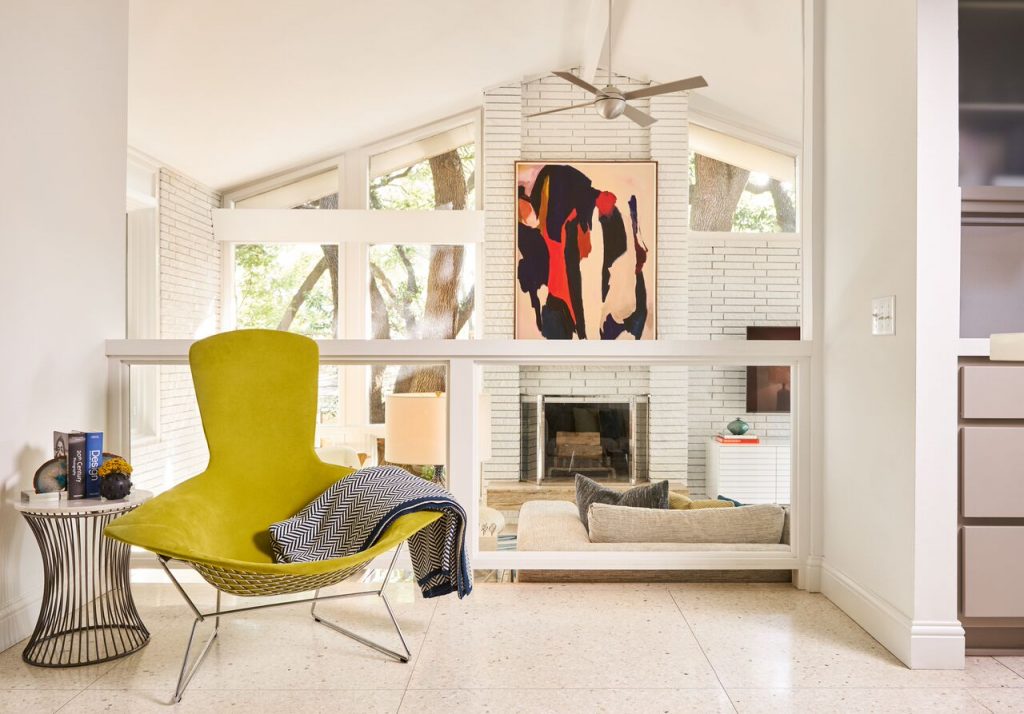 "Before Pulp Design Studios designed this sunken den right here, we just didn't use this space. Now this room really draws the family in — it's a great room to hang out in." – Clay H., Client
THE KID'S ROOM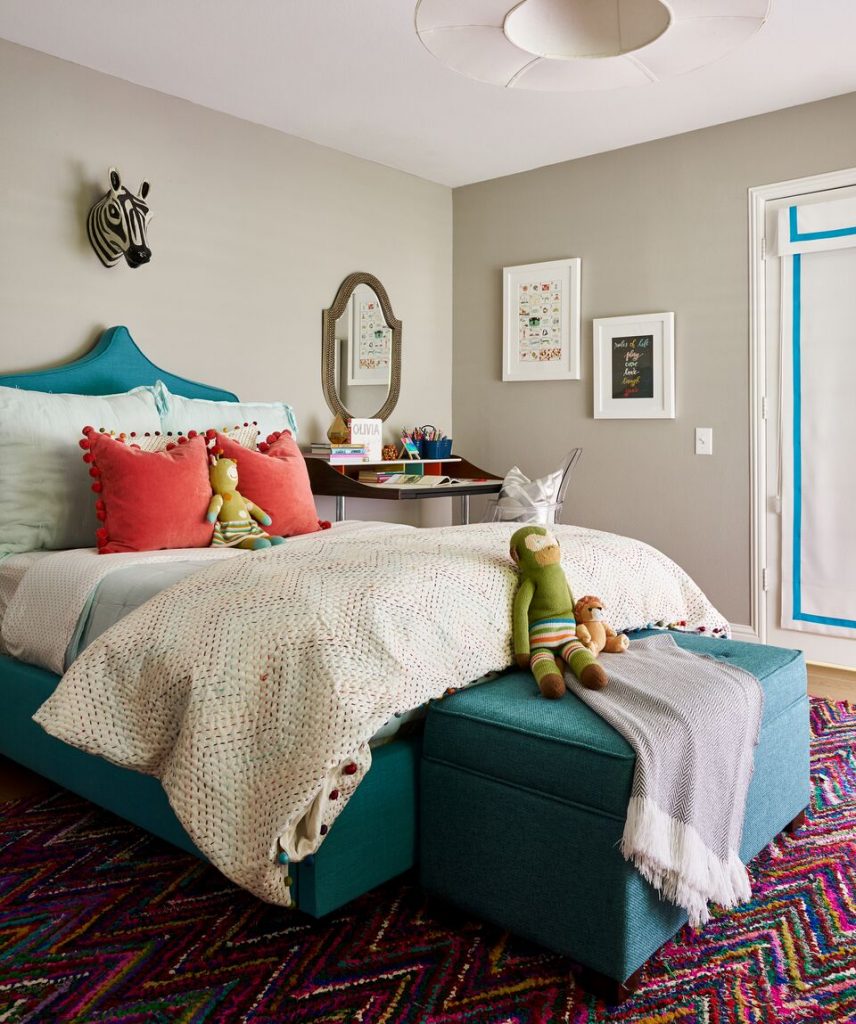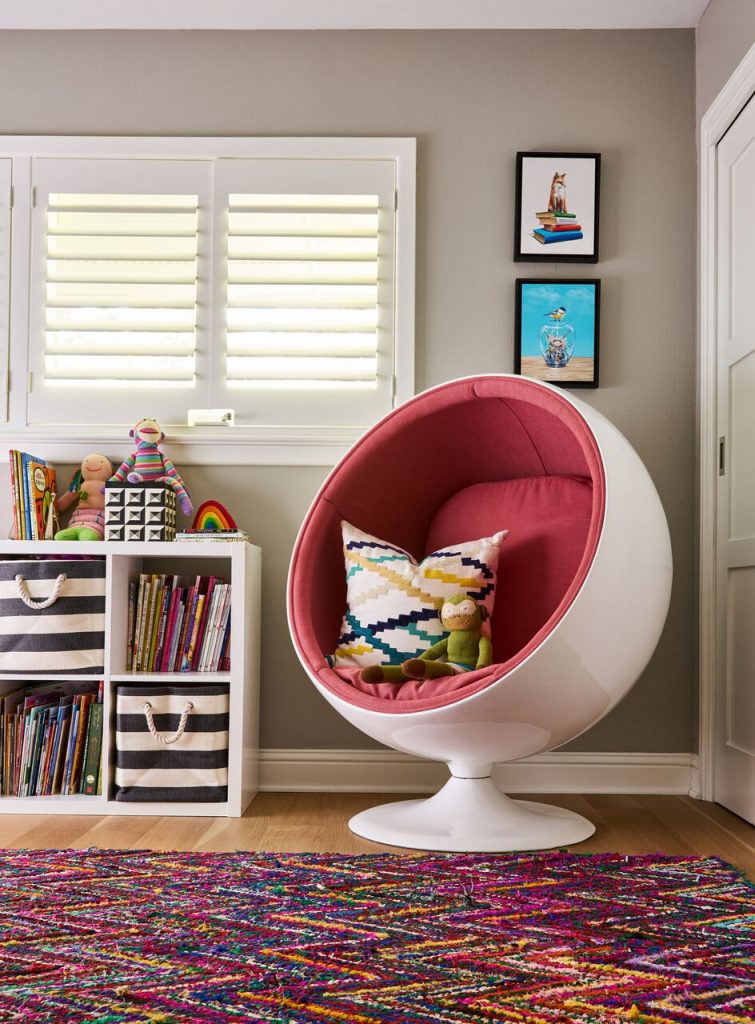 We wanted to pull in bright, playful colors and patterns to make the room feel like home to our little client — now it's the perfect place for reading, snuggling up in bed, and daydreaming.
THE POWDER BATH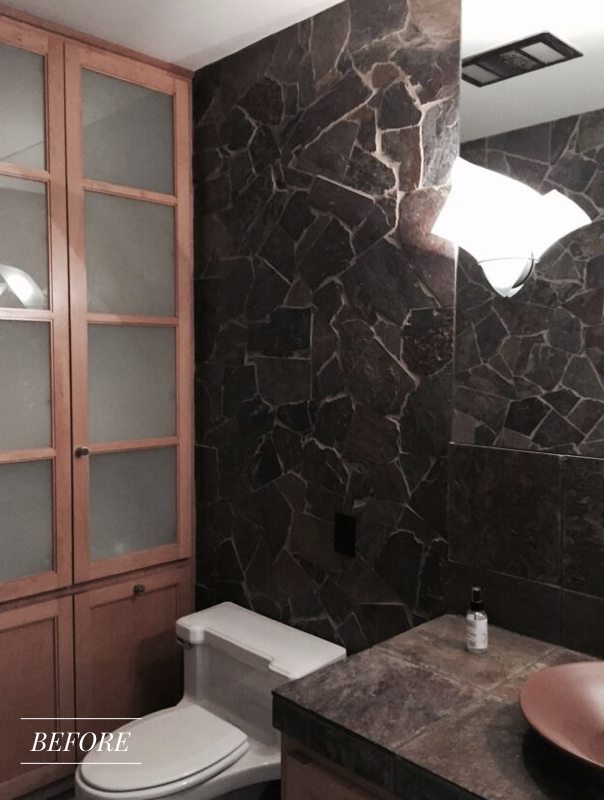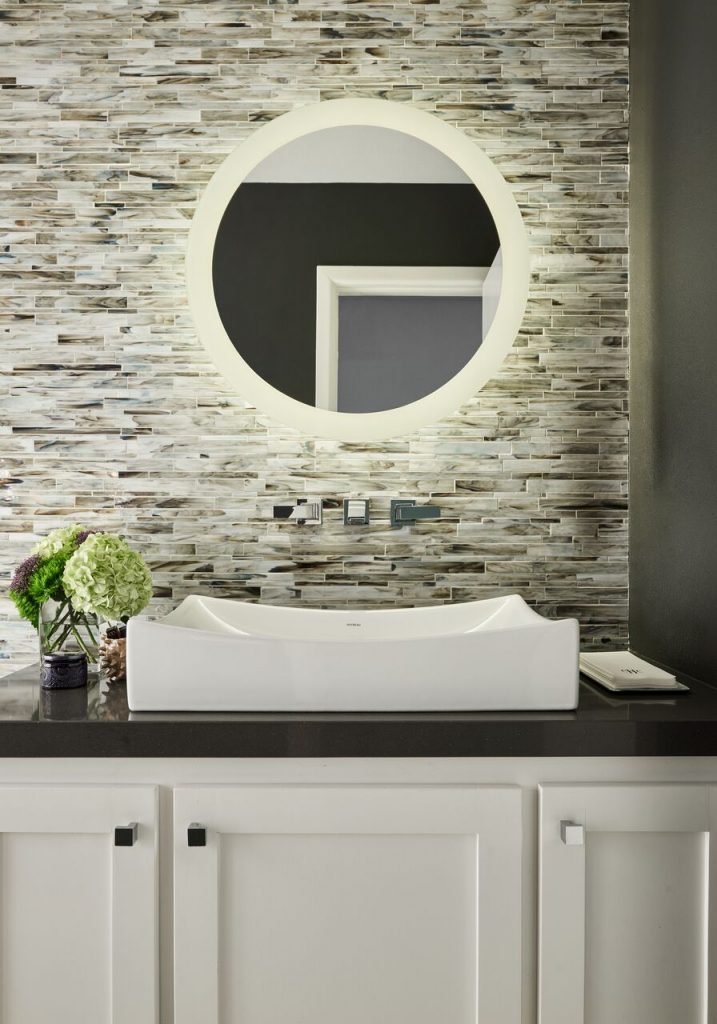 It was important for the home office to become an area that was both ready for work and a comfortable space for family time — we brightened up the space with plushy pillows and a playful rug.
THE HOME OFFICE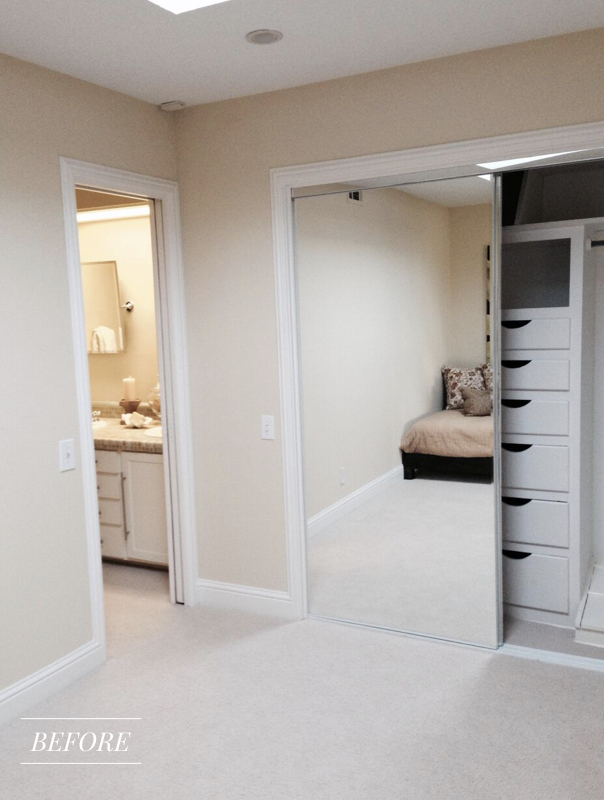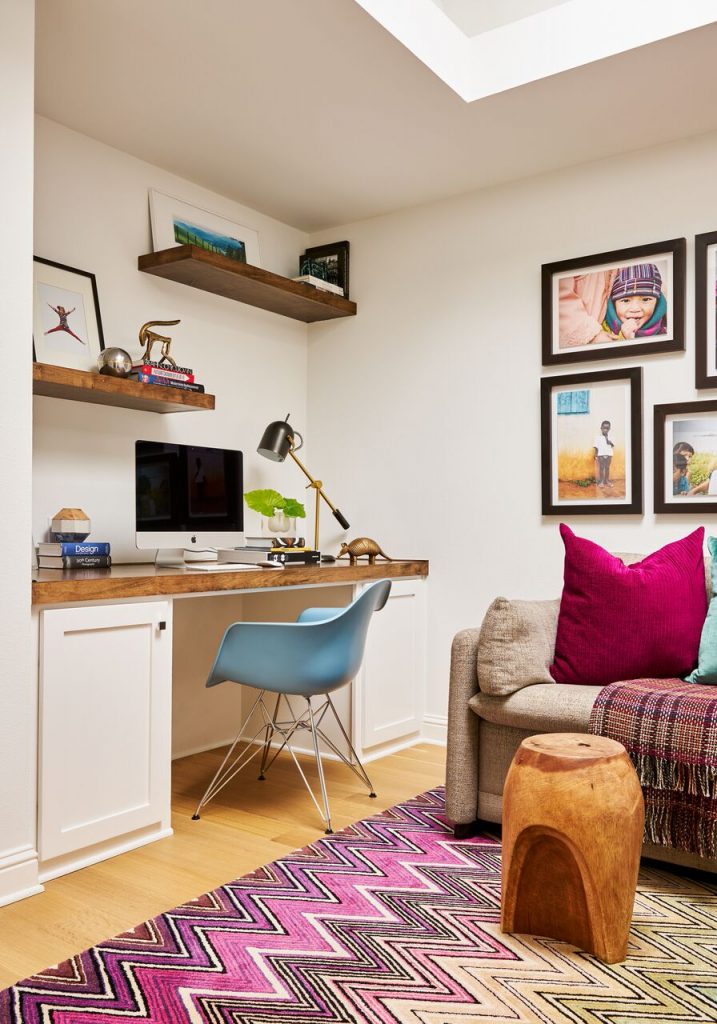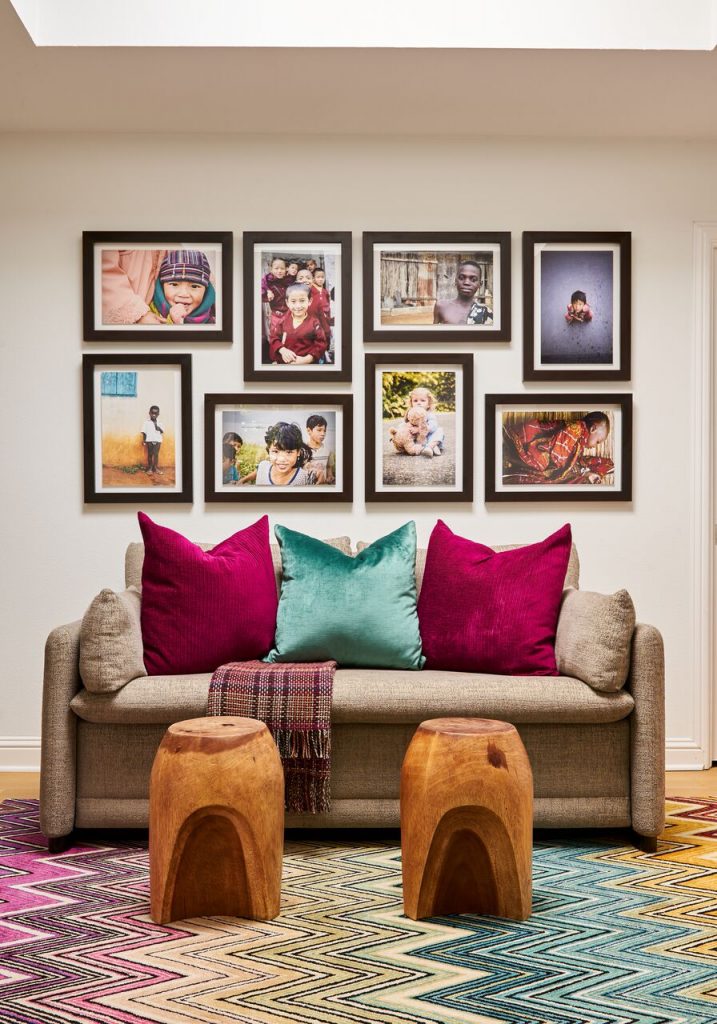 THE KITCHEN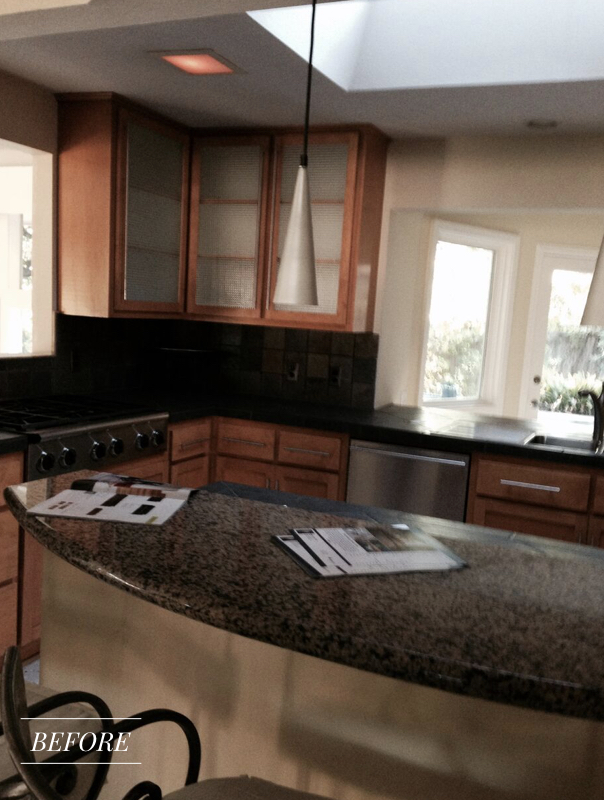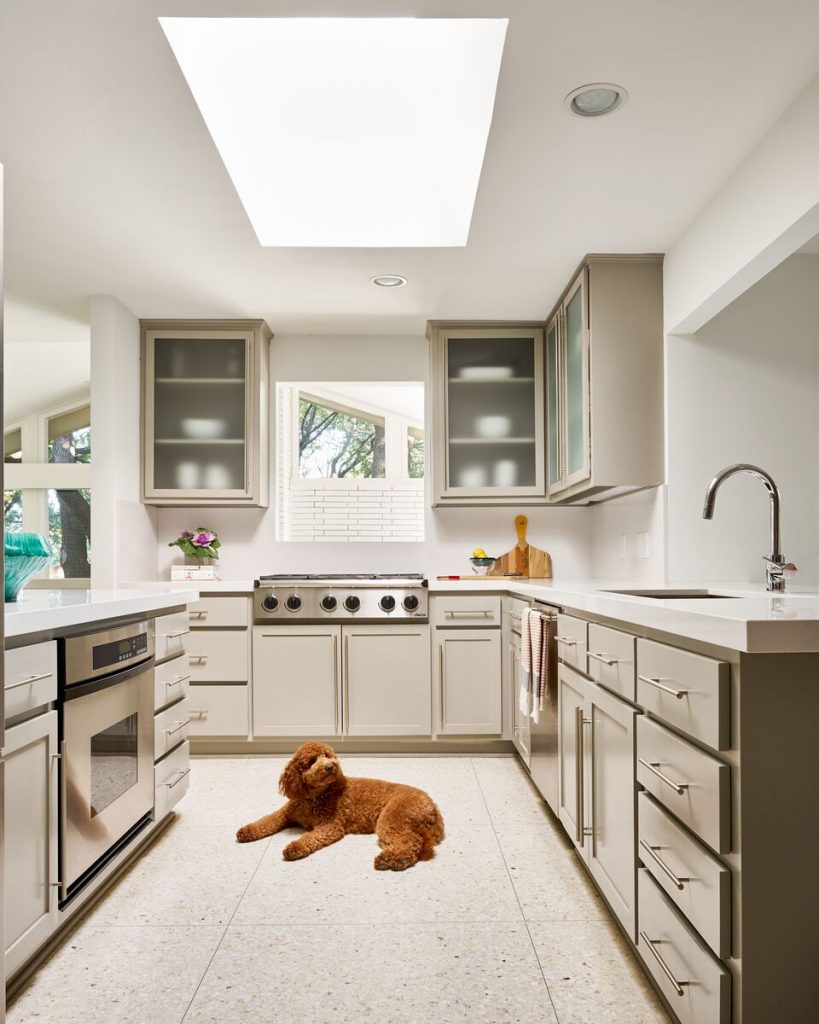 "We painted the kitchen… It looks like an entirely new kitchen at a third of the cost." – Carolina V Gentry, Pulp Design Studios
THE DINING ROOM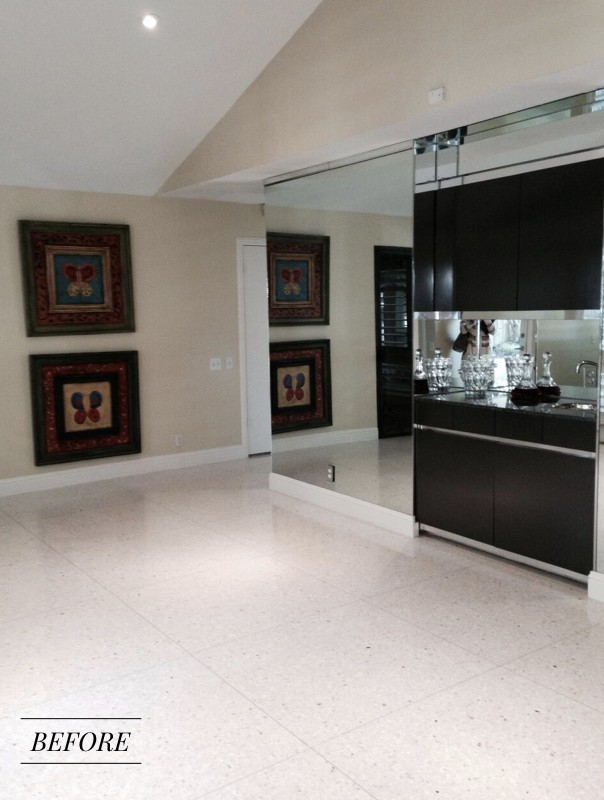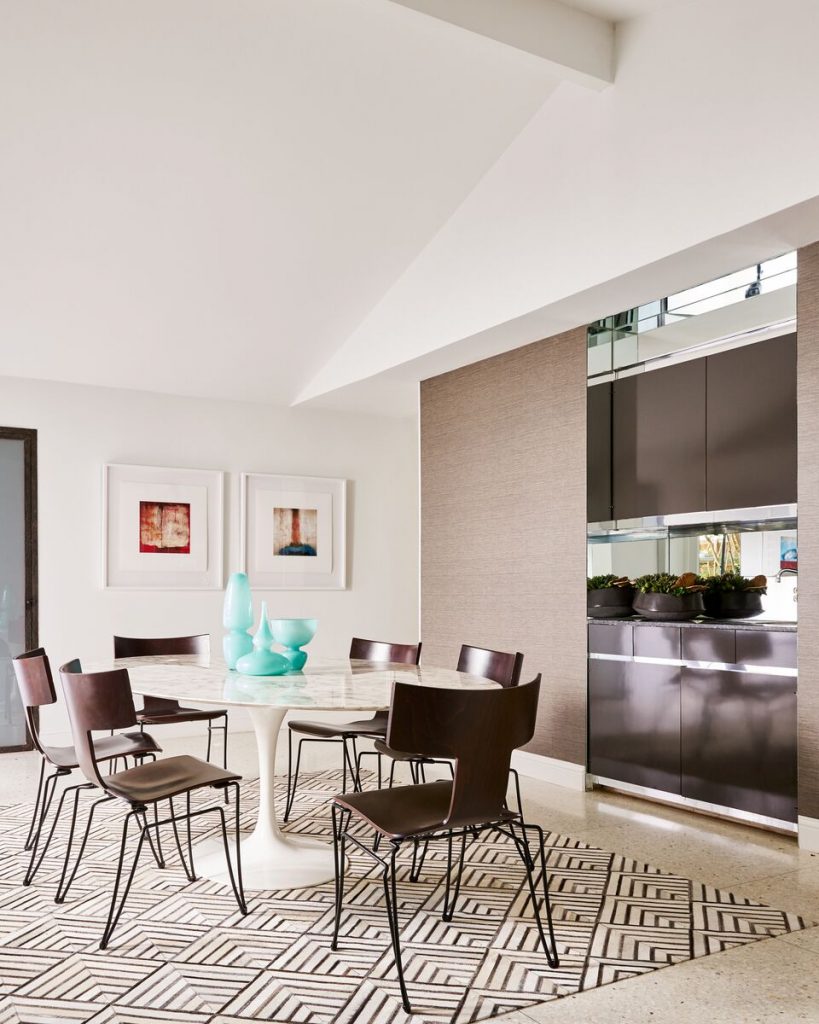 The dining room is one of our favorite spaces in the home — the layered neutrals feel so sophisticated and fresh. This room is perfect for casual at-home family nights and for dinner parties with friends.
THE MASTER BEDROOM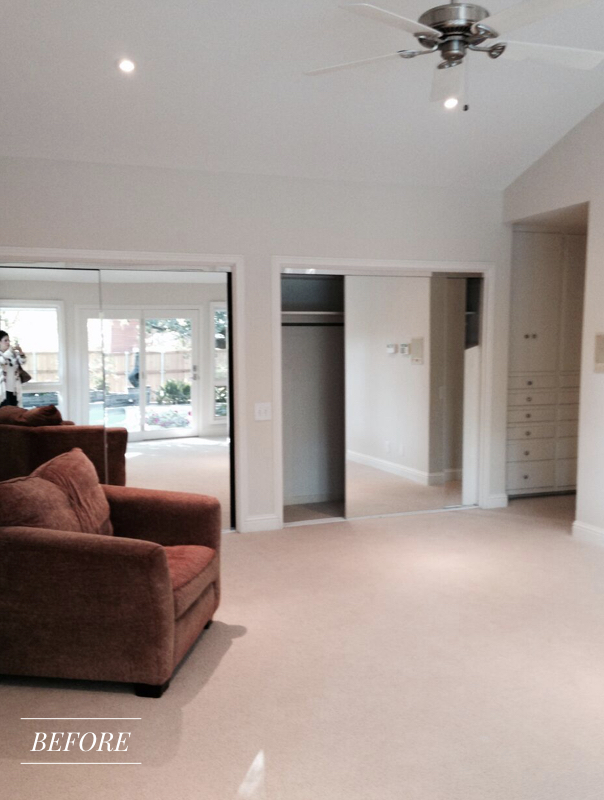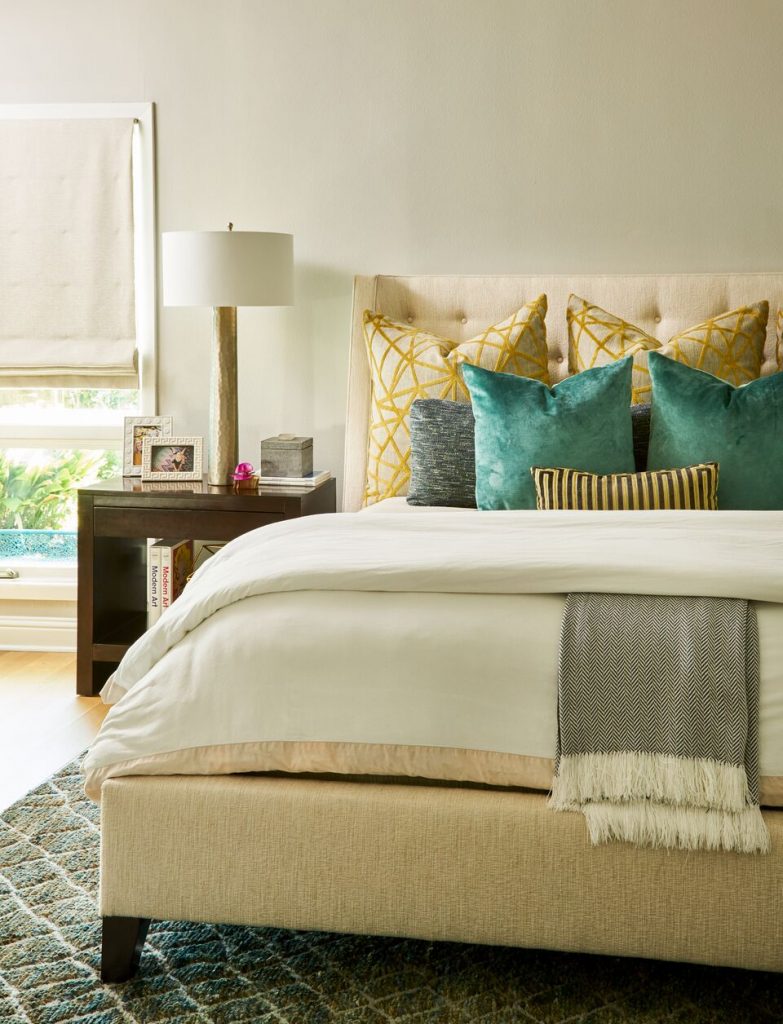 "It was dark and now it's beautiful, kind of sexy, and a little bit unexpected." – Corinne H., Client
THE MASTER BATH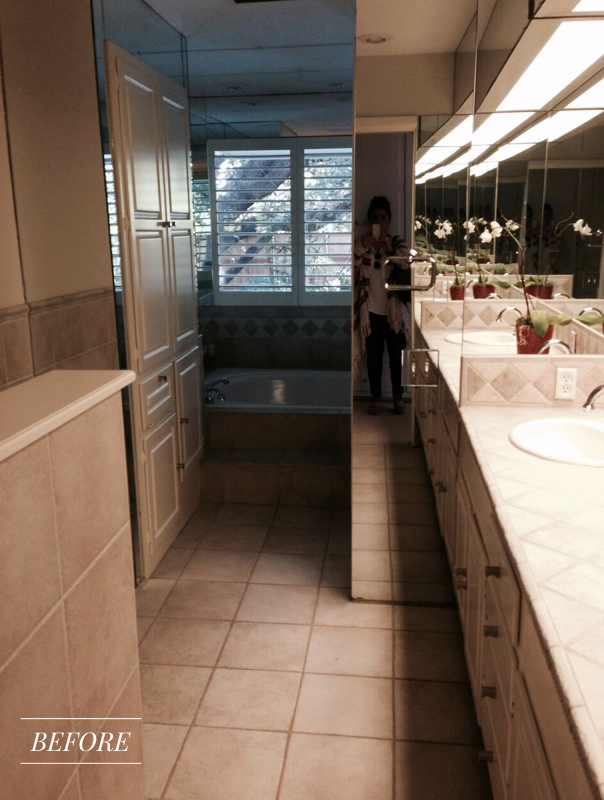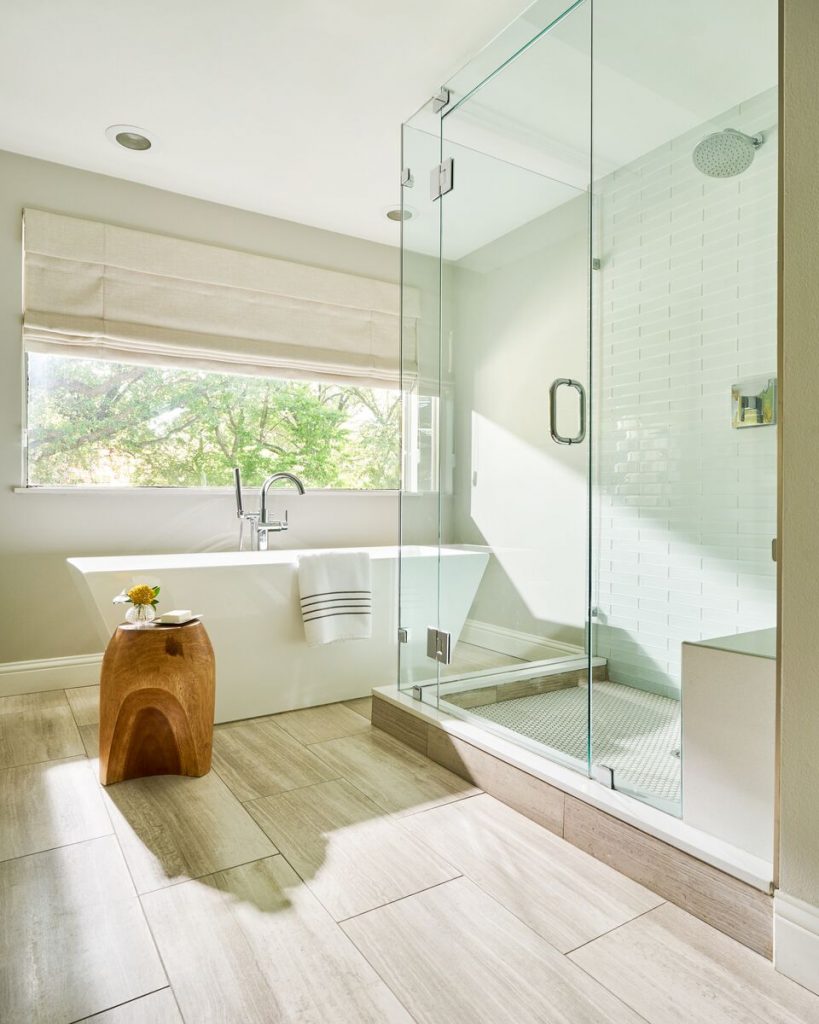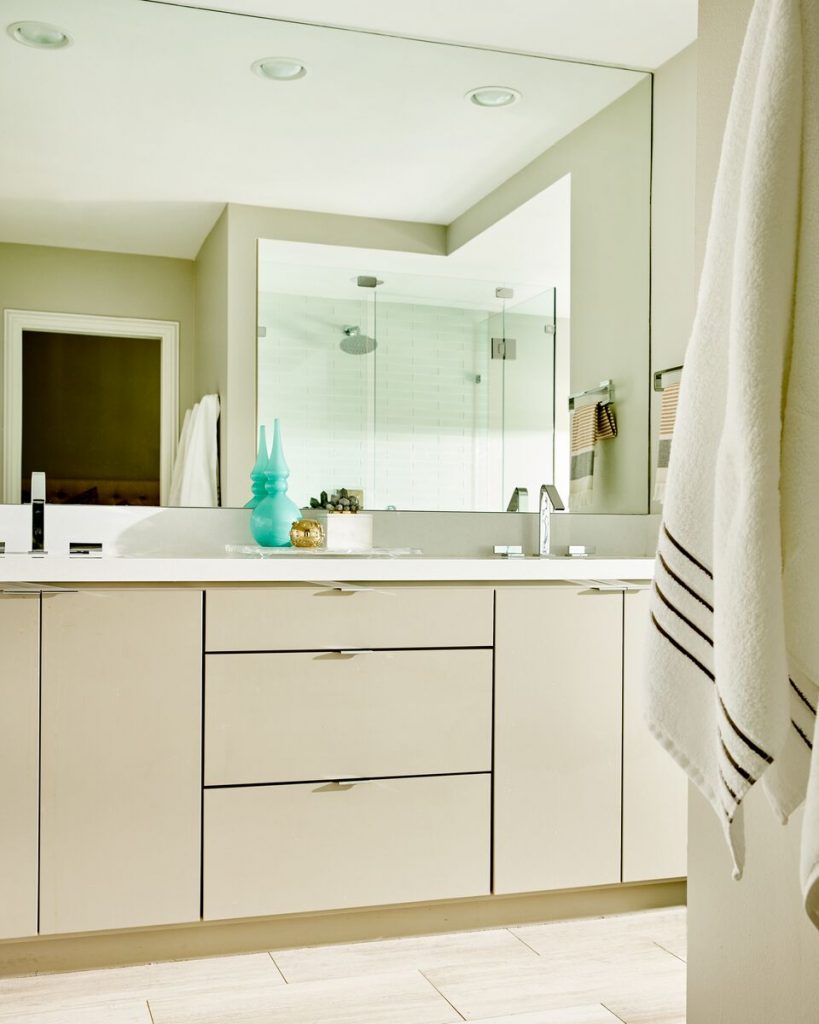 We wanted to create a beautiful space for the adults to relax on their own — this elegant master bath and bedroom are exactly what we wanted to achieve.
We're so glad our clients feel so happy and comfortable in their new home!
Credits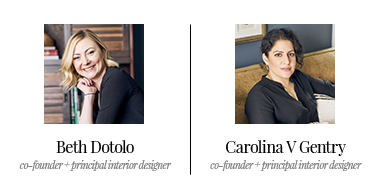 w
GET INSPIRED
SUBSCRIBE TO OUR NEWSLETTER TO
GET AN INSIDER LOOK IN YOUR INBOX