2/6/17
The Pulp Edit: February 2017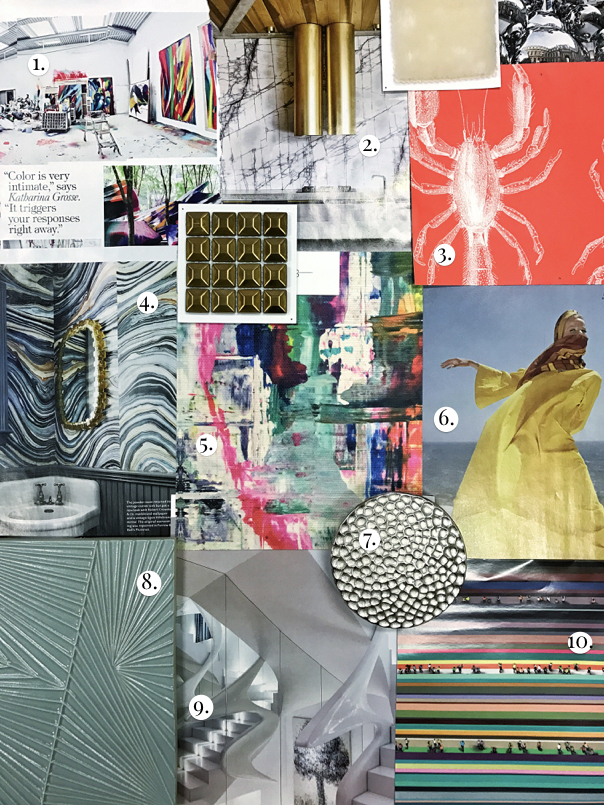 This February at Pulp is all about fearlessness. We pride ourselves on designing with a flair for the unexpected and choosing unusual picks that make a residence feel truly customized. Bold, adventurous design can often feel more vulnerable than choosing standard, popular features — we're a huge advocate of being daring and personal when putting together a home.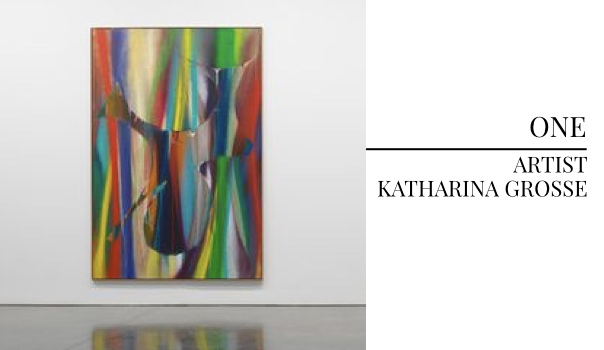 "Color is very intimate," says Katharina Grosse. "It triggers your responses right away."
Using pointed additions of color or going with over-the-top, maximalist style is a powerful design statement. We love artist Katharina Grosse's dynamic, color-heavy style and her artistic philosophies.
This cylindrical, gold double range hood is a luxurious addition to the kitchen in this project by Auhaus Architecture published by Luxe Magazine. Make necessities into accessories by using pieces that have an artistic or sculptural quality to them, pushing the room to immediately feel more polished.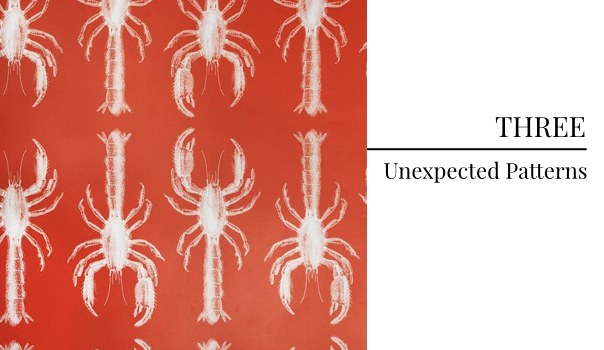 We've been long-time obsessed with this gorgeous lobster print wall covering from Abnormals Anonymous. We've been dreaming of covering a chef's kitchen or a marine biologist's office with this beauty for years. Choosing powerful printed wall coverings are the best way to immediately transform a room.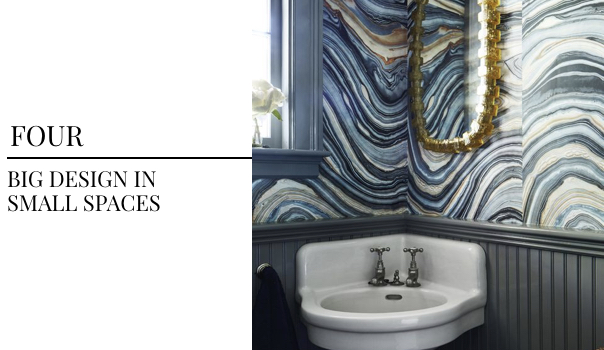 Feeling a little bit unsure about jumping into a bold home? Start small — focus on your powder bath or small workspace before leaping into transforming an entire home. Moody, statement powder baths are one of our favorite spaces to design — we're in love with this design by Nina Farmer Interiors, published in House Beautiful.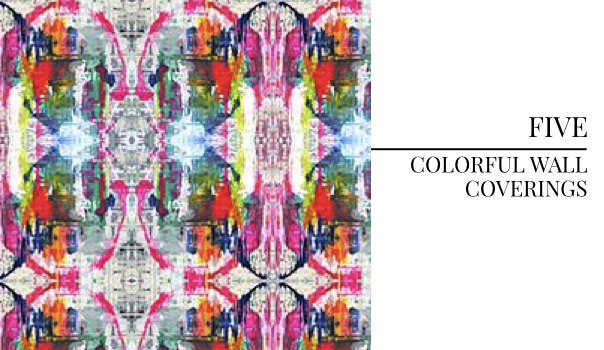 This gorgeous Lindsay Cowles wall covering is what dreams are made of. Making the daring decision to add a multi-hued wall covering to your space instantly transforms the room — focusing attention on the wall covering immediately makes the entire wall into a piece of art.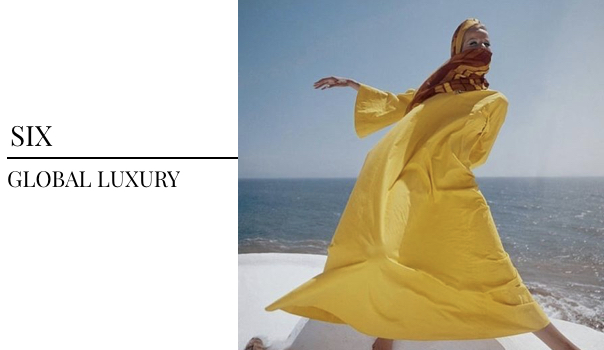 Statement pieces are all about personalization. Adding curated pieces from your travels or that have been hand-sourced from across the globe is the ultimate statement — a perfectly personalized element to your design.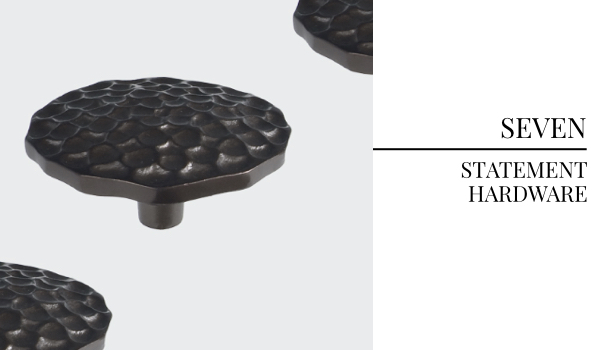 Hardware — like this Pomegranate piece by Du Verre — is one of the best places to add an unexpected element to your design — it's easily interchangeable when you're ready to switch things up, but can make an immediate difference to an otherwise understated kitchen or bathroom.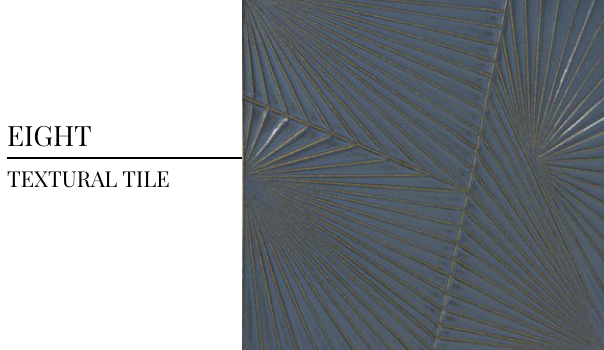 We're all about texture here at Pulp. Pattern on pattern can be a bit too bold for some design aesthetics, but an easy way to elevate a space is playing with texture on texture. We're in love with these textured Kelly Wearstler for ANN Sacks tiles — the beautiful fan design is slightly raised and intensely impactful.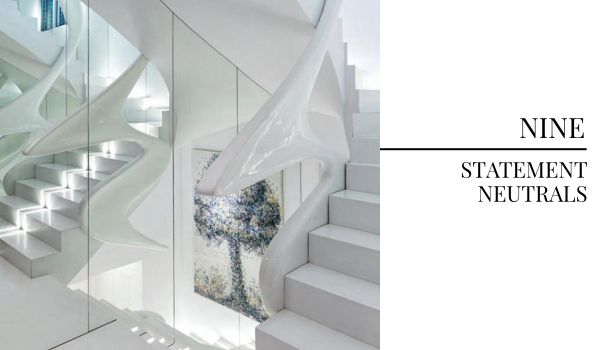 Creating bold design isn't all about playing with patterns and colors — it's about creating a breath-taking, multi-layered space. We're obsessed with this all-white space that plays with textures and sheens to construct an open, dynamic stairway. This house was designed by Greek architecture firm Omniview and photographed by Marina Vernicos, featured in Galerie Magazine.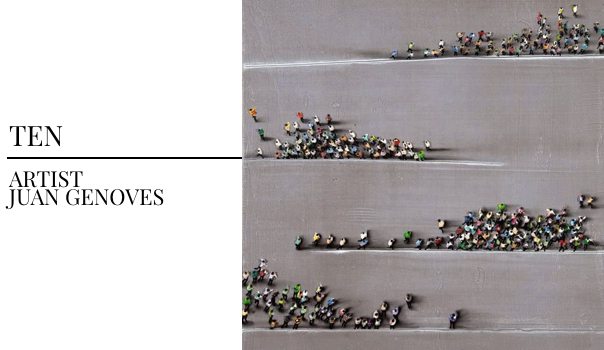 This contemporary artist is one of Spain's most celebrated for a good reason: his paintings are rooted in social realism and grounded in creating political statements. Soulful art goes a long way in adding elements of personality to a home, and Juan Genoves' expressive, compelling works are the definition of soulful.
Which design element feels the most fearless to you?
Credits