5/19/17
6 Pieces of Hand-Inspired Home Decor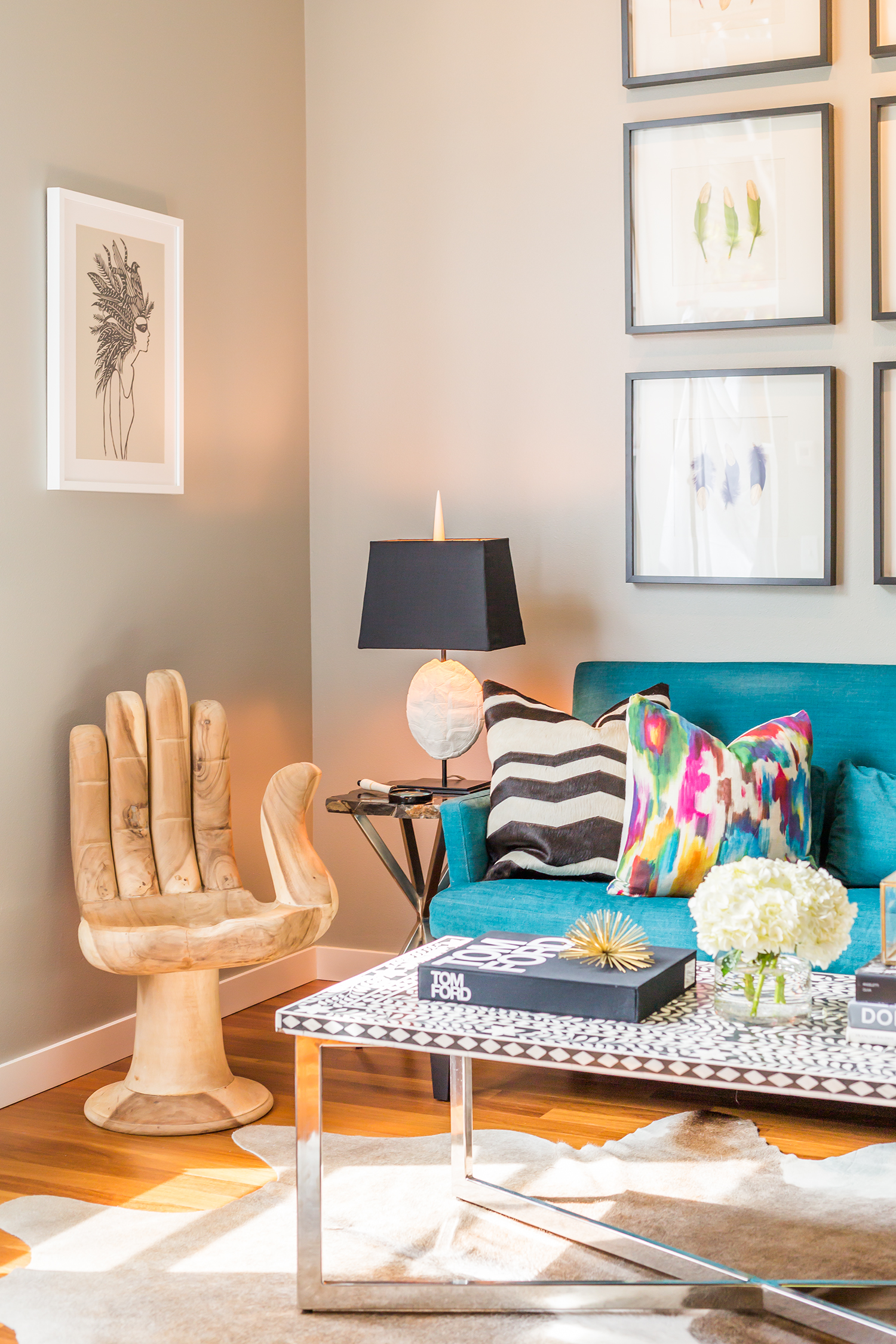 With love adding accessories and necessities with a twist — we've always been in love with hand-shaped objects and art, including them regularly in our interior design clients' homes. This month on Pulp Editorial, we're focusing on art — what better time to share our favorite hand-shaped objects? Read more below.
BETH'S PICK
Co-Founder + Principal Interior Designer
"With its gorgeous gold-leaf sheen and handwritten-looking script, this print feels so unique and vintage. I'm in love with the shading and the quality of the art — what a beautiful addition to an eclectic home."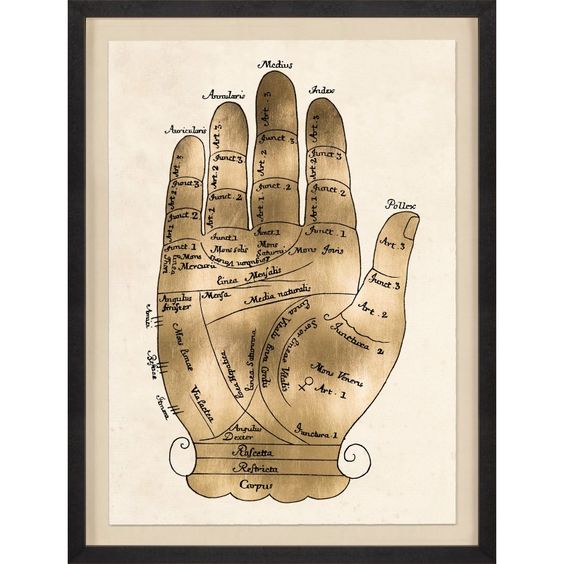 CAROLINA'S PICK
Co-Founder + Principal Interior Designer
"This beautiful table is completely drool-worthy — it's such an easy way to make an impact in a room with a twist on a necessity. The oil-rubbed bronze is high-end and adds a classic touch to a wonderfully weird piece."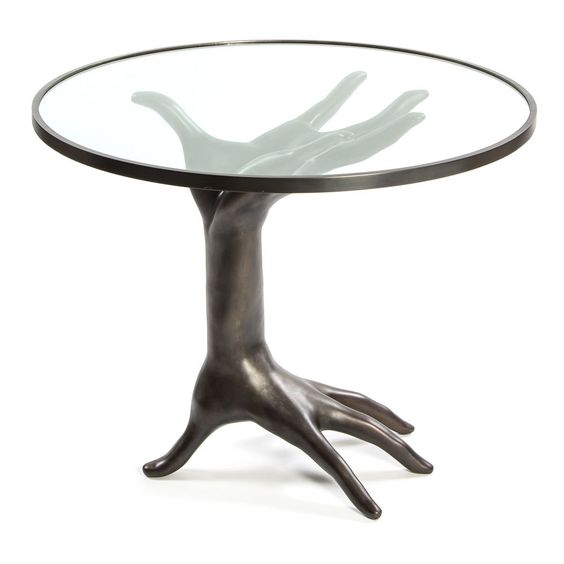 Dichotomy Table by Kelly Wearstler
TRACY'S PICK
Senior Interior Designer + Purchasing Manager
"This sconce feels so reminiscent of Ancient Greek art, with its perfectly sculpted details and material. An original by New York artist Richard Etts, this sconce is one of a series of vessel-holding hand sconces made in the '70s — we're in love with the entire line."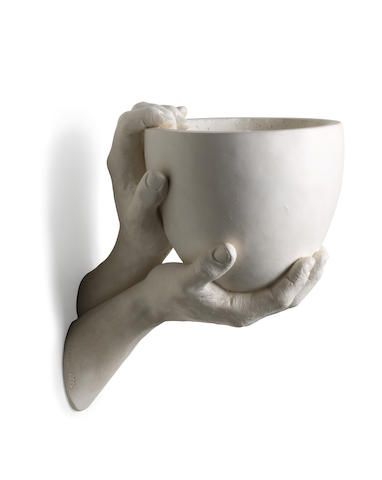 Richard Etts Molded Plaster Hand Sconce
TARA'S PICK
Designer
"This chair is a Pulp favorite — it's been in our West Seattle Townhouse project and requested by many clients since. It's also a personal favorite of mine… The pairing of teak material with the graphic twist make it a perfect statement piece for almost any room."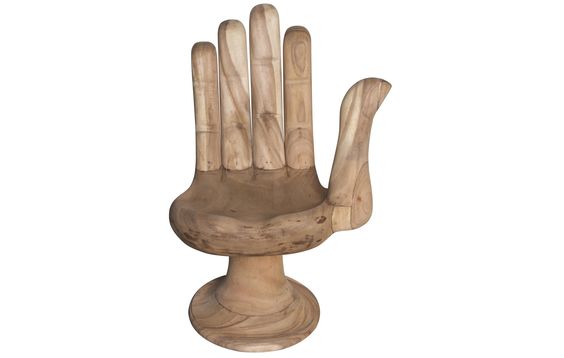 Buddha Chair in Teak (available to Pulp clients)
SHANNON'S PICK
Junior Designer
"This piece is a great dual-purpose sculpture — we use it both to add some edge to a design and to serve as a coat hanger or towel hanger. I love that it adds both functionality and a graphic feel to the space."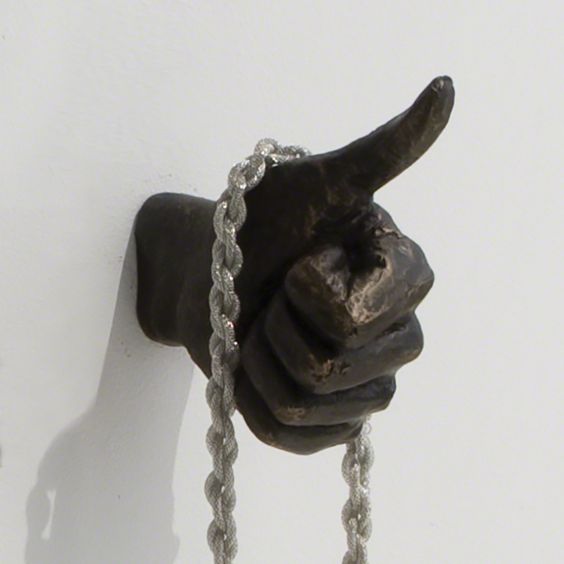 JANA'S PICK
Junior Designer
"I'm a firm believer in keeping knick-knacks and objects organized — this hand adds some flair to the space while doubling as an organizational tool. Keep your jewelry, ear buds, keys, or any other small object here to keep your table clear."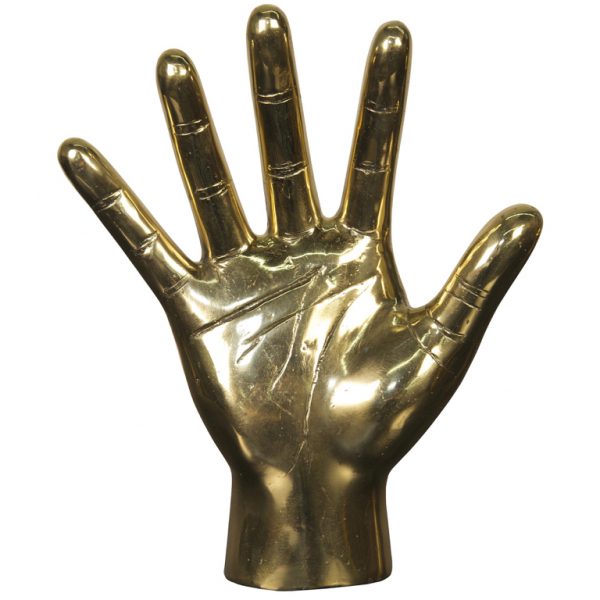 Hand-shaped decor is an incredible way to add a pop of fun into your space — what's your favorite designer pick?
For professional interior design services, contact Pulp Design Studios℠.
Credits