10/14/17
The Interior Designers' Guide to Creating a Home Spa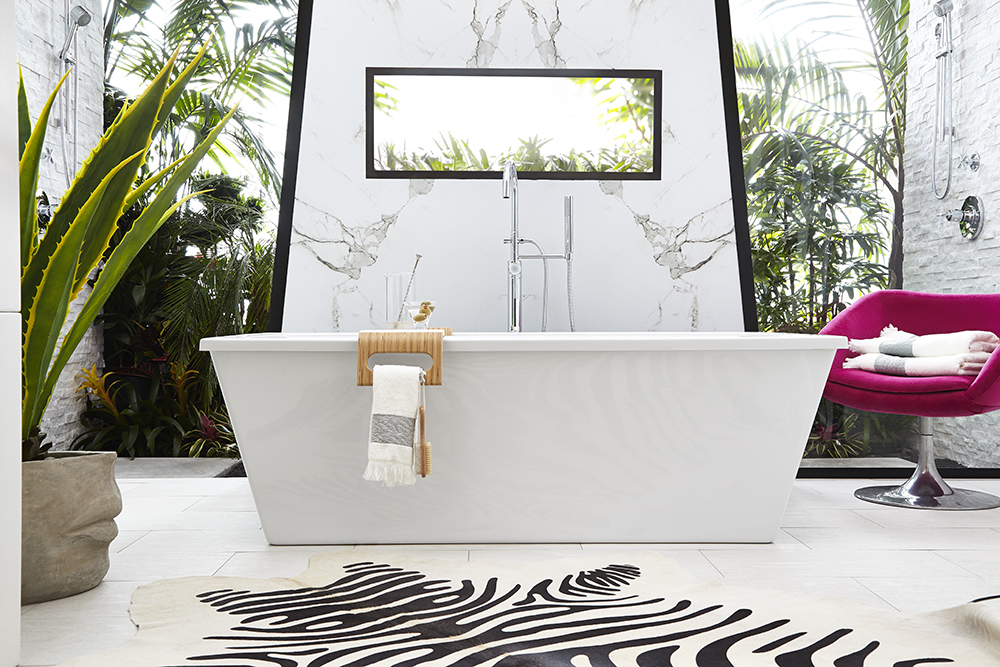 We're all about designing spaces for our interior design clients that feel just like their favorite spa. After all, your home should be the most relaxing and personalized space you can go, so why not create a spa-like experience in your own bathroom? We pulled together a few our essentials to creating a personal retreat.

1. Adem Mirror | 2. Vola Electric Towel Warmers with Thermostat | 3. Pink Petal Roses Solar Salt Mineral Bath | 4. Diptyque Precious Oils for Body and Bath | 5. Facial Steam | 6. Pamela Love Zellij Candle | 7. Fornasetti La Chiave Nero Diffusing Sphere | 8. DKNY Hand Towel | 9. Mr.Steam Linear SteamHead | 10. Mr.Steam Ceiling-Mount Recessed Light | 11. DXV Oak Hill Freestanding Soaking Tub
For professional interior design services, contact Pulp Design Studios℠.
Credits