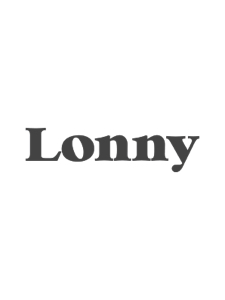 Lonny — October 2017
By: Shelby Wax
The Budget Items Interior Designers Want At Amazon
While Amazon is one of our favorite places to stock up on pretty much everything (because Prime shipping), we often forget that the site has an excellent selection of furniture and decor. If you just start browsing around the home section of the site, you would be surprised by the amazing finds.
Interior designers have known that Amazon is a hotspot for years, so we asked a few to share their fave picks under $200. Click ahead to see their Prime selections.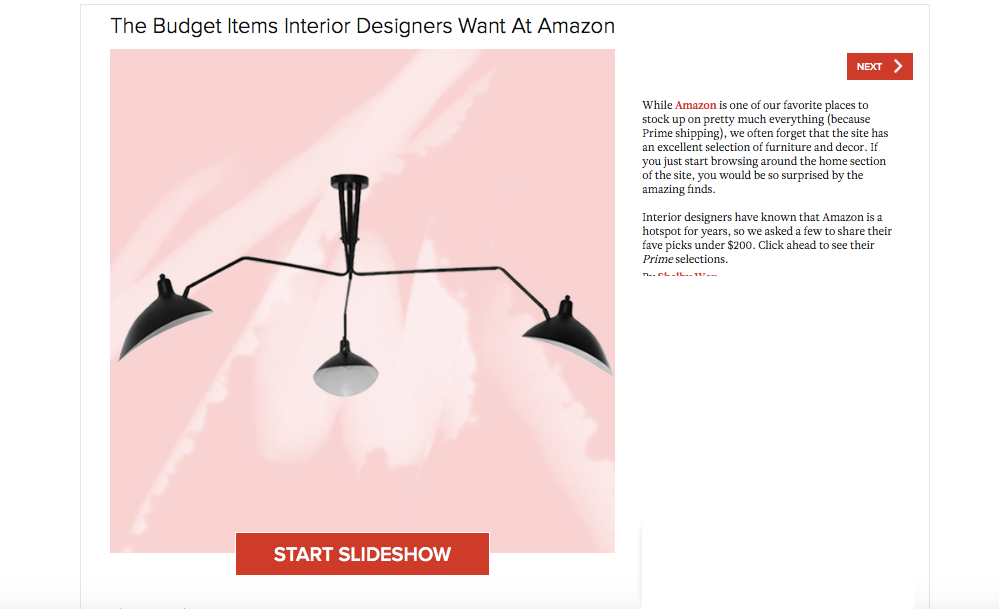 Awesome Accent
Carolina V. Gentry and Beth Dotolo, the designers behind the stylish Pulp Design Studios, say, "A great multi-color pillow is a must to tie a room together! When done right, textural textiles and added details always make a pillow look more expensive."
Loloi Accent Pillow, $79, Amazon.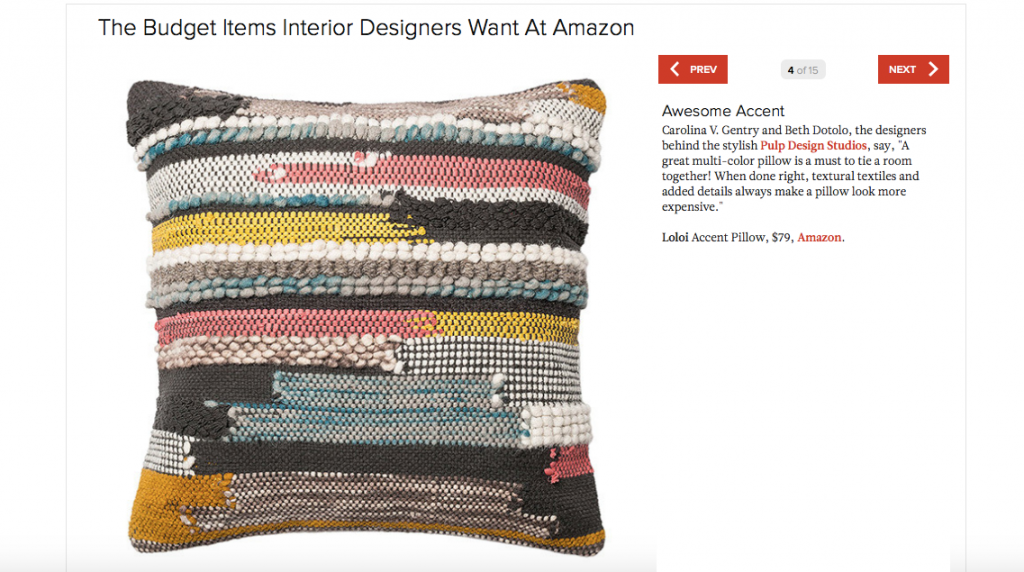 Fixture Trio
"This fixture is inspired by a classic, but different enough from the original for those who aren't ready to invest," shares the design duo. "A stark black fixture looks sharp in almost any setting!"
Modway View Ceiling Fixture Black, $199.50, Amazon.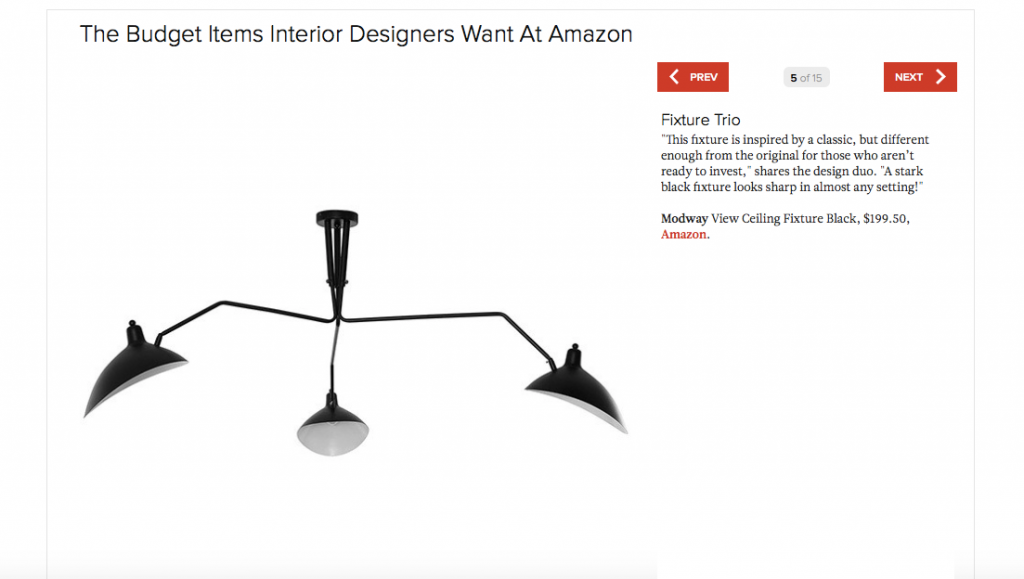 Click here to read the entire article.