Meet The Duo That Took The Design Industry By Storm-Dot&Bo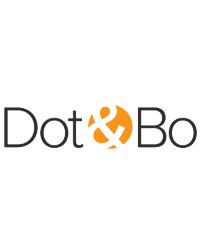 Meet the Duo That Took The Design Industry By Storm 
August 17, 2016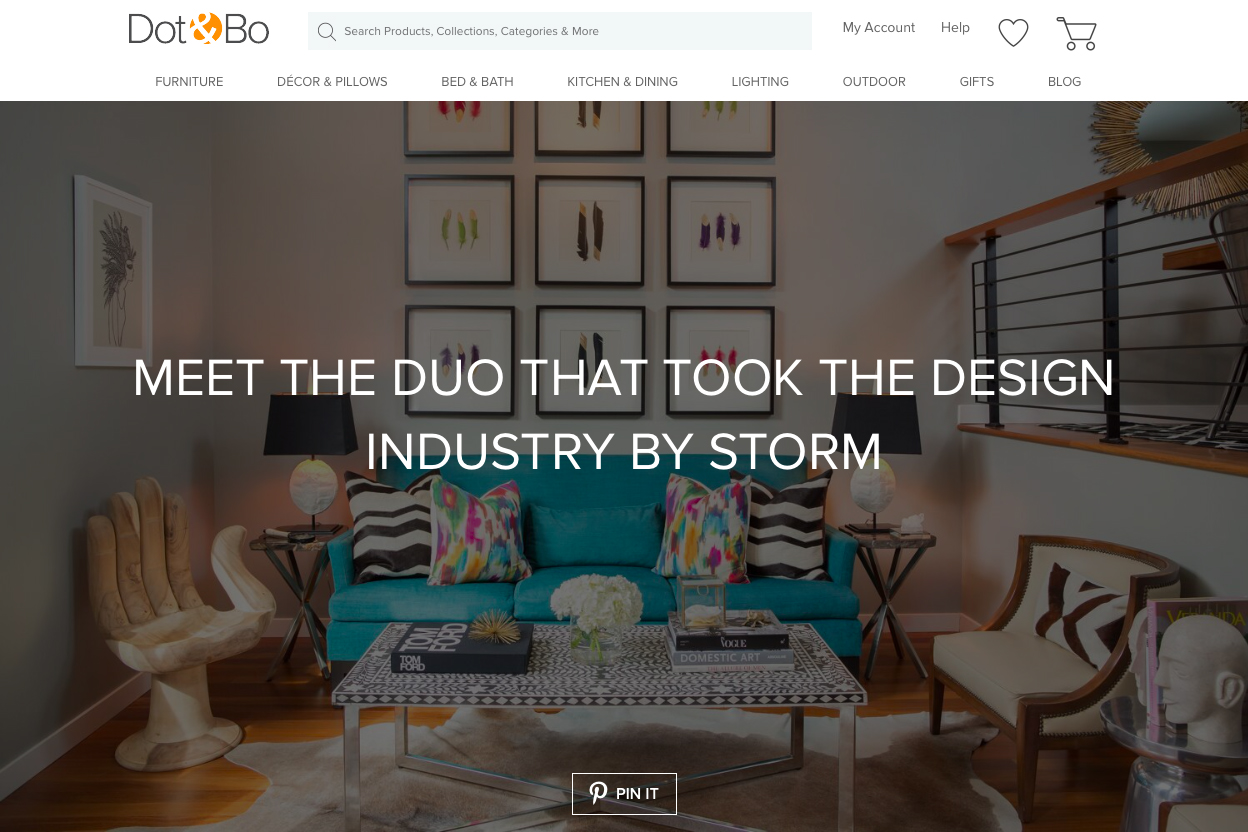 It's a backstory any up-and-coming designer would envy. Two friends working at a design firm have a sudden epiphany: we can do this ourselves. And so they take the plunge, tackling their own projects on nights and weekends, until the enterprise grows into a national design firm. It sounds like a pipe dream, but for Beth Dotollo and Carolina V. Gentry of Pulp Design Studio, it's a landmark they've already surpassed.
Now a high-end design firm with locations in Dallas and Seattle, Pulp has taken the industry by storm with innovative, balanced interiors that continue to amaze. Dabbling in modern and contemporary, they integrate a wide variety of design influences in order to strike just the right balance, channelling their clients' needs and personalities. They even design their own furniture in order to get the things just right; that's how dedicated they are to perfecting the art of the interior.
Let's meet the masterminds behind Pulp Design Studio.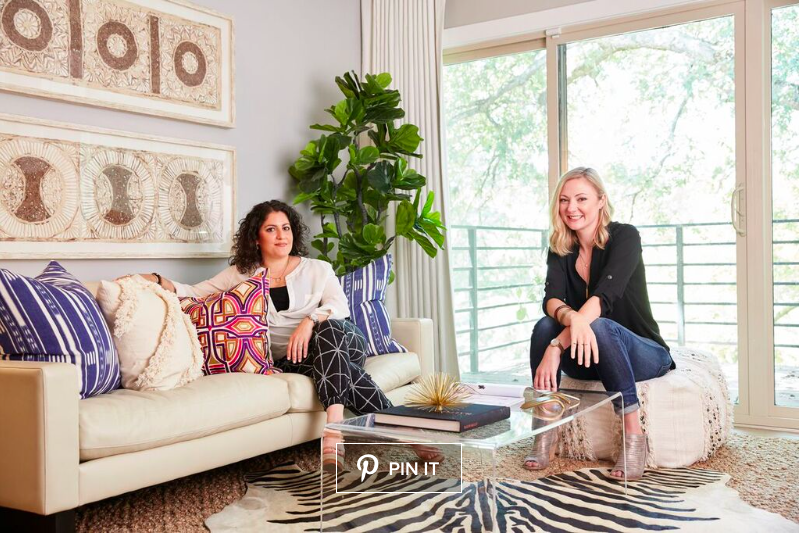 Dot & Bo: How would you describe Pulp's signature style?
PULP: Each space that Pulp Design Studios designs is dynamic, balanced, and infused with the personality of our individual client. We tend to design more modern spaces, but all very warm, livable, and full of personality.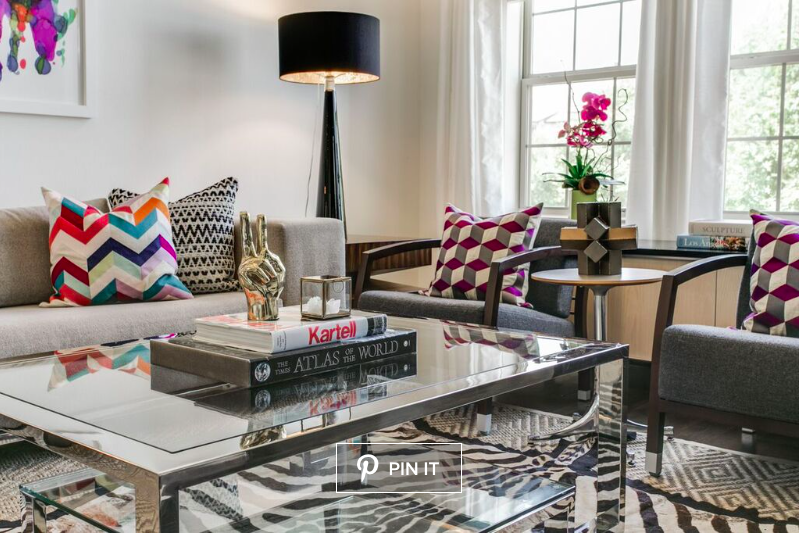 Dot & Bo: How is that balanced with the needs of your clients?
PULP: While we have a specific design approach, we pride ourselves on designing for our clients through our 'Splendid Living' approach. Every space we design is completely tailored to our clients, not only in style, but in terms of how it functions as well.
Dot & Bo: What inspires your designs?
PULP: Our design is always inspired by our client. Each design is unique because it was inspired by our client's unique set of challenges, preferences, and lifestyle. Taking a new approach to every project keeps us inspired and invigorated, because no project is ever the same.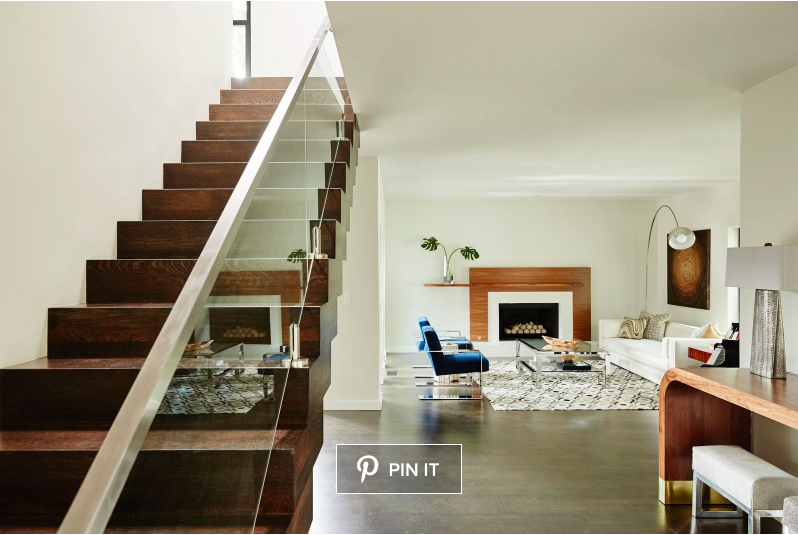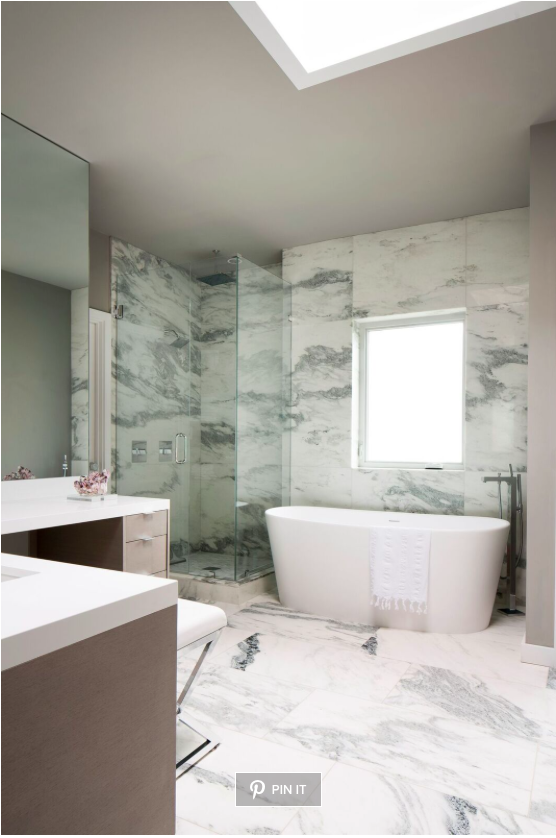 Dot & Bo: What first interested you both in interior designing?
PULP: We both were inspired by our upbringings and by all of the different ways to create environments through design. For Carolina, it was her parent's ever-changing home and constant renovations. For Beth, who moved around often, it was the desire to create a sense of place. Both of us realized at a very young age that your interior space can have a dramatic affect on your outlook and quality of life.
Dot & Bo: What is something that surprised you when you were first starting out?
PULP: How technical this job really is. Many people assume that interior designers are picking pillows and paint colors. While that may be true, we actually have a degree in Interior Design. We design like interior architects, are responsible for building codes, and for the health, safety, and welfare of the public. We are regulated by some states by the Board of Architecture and have to comply with many State and Federal licensing and building regulations. I think that's the true difference between Professional Interior Design and Interior Decorating… But, make no mistake, we love picking pillows and paint colors, too!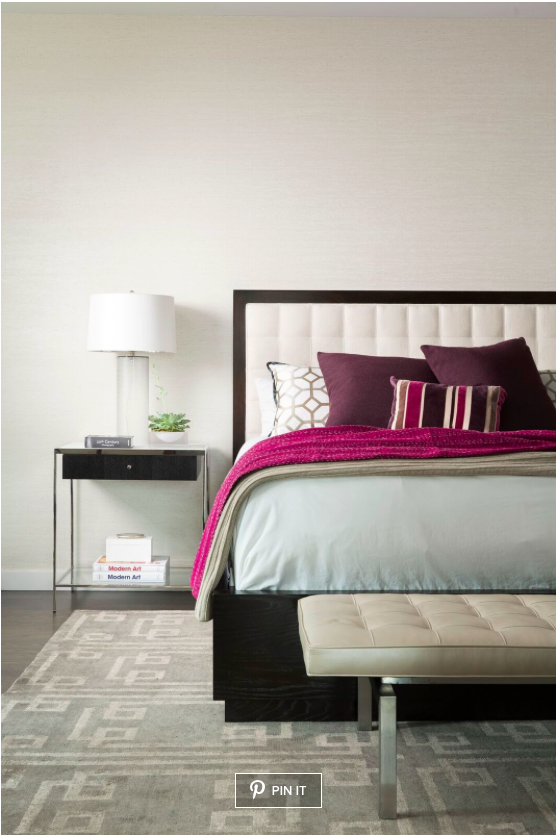 Dot & Bo: What are your personal rules for designing a space?
PULP: It must be functional, durable, and stylish… and it must be personal. We think every client should fearlessly approach their space and infuse it with their personality. There is a vulnerability in being bold in your interior spaces.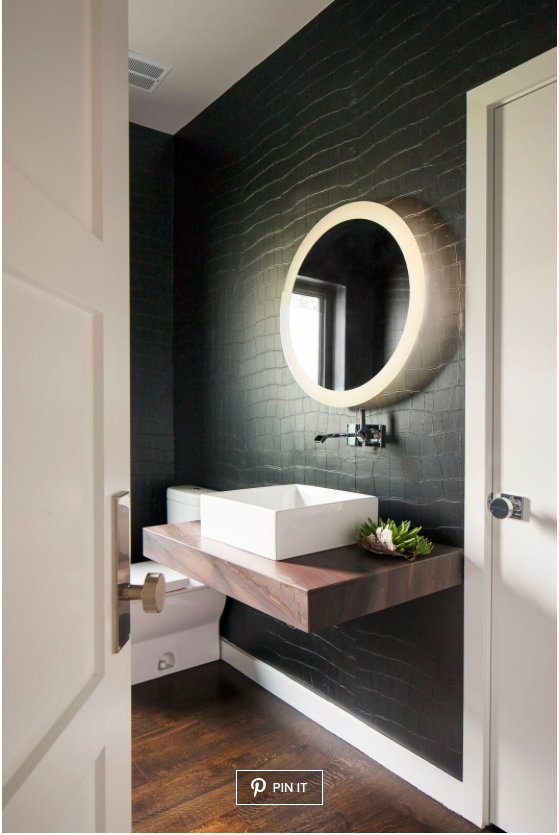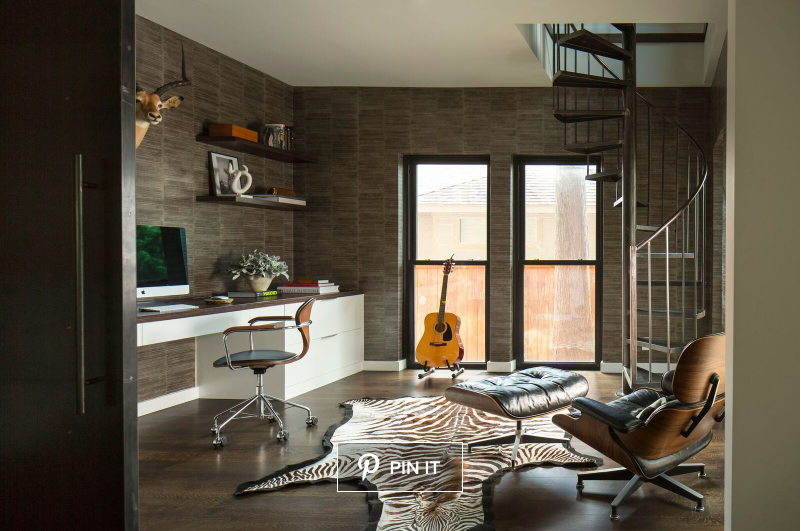 Dot & Bo: How do you balance the different elements of each space?
PULP: It's all about balance. Contrast, texture, and color play a huge part in making sure each space is visually balanced. That doesn't mean every space needs to be symmetrical. There is a beauty in asymmetry when there is a good balance of textures, weights, and color.
Do & Bo: What interior design rules do you LOVE to break?
PULP: That a space needs to have a theme or color scheme. We feel a space should look collected and curated. Sometimes that means it doesn't match at all. But, that effortless collected style is what we do best!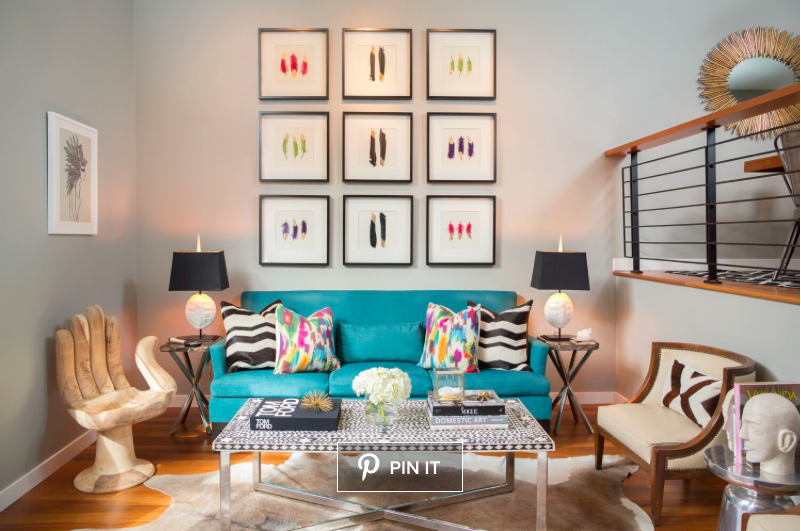 Dot & Bo: What is your best kept design secret?
PULP: Our custom design! We are constantly dreaming up things for our clients that simply don't exist. So, when we can't find it, we design it. I think that's the beauty of what we do—make each space unique and tailored to each individual client.
Dot & Bo: What is your favorite part about designing a space?
PULP: The beginning and the end … The beginning is the discovery process where we get to know our client through our unique Splendid Living approach. Uncovering and sometimes helping define our client's style and needs is what starts to spark our creativity. And, of course, seeing it all come together in the end during the installation process is so rewarding.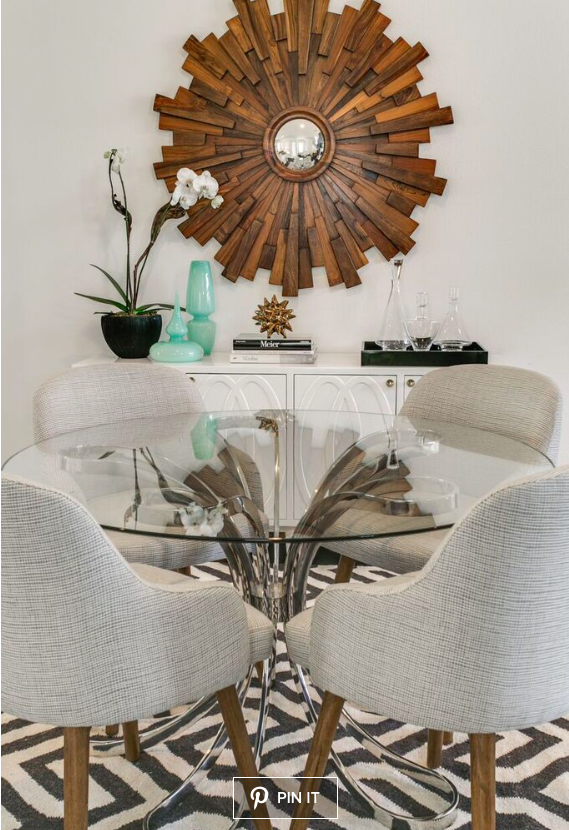 What is your favorite Dot & Bo furnishing or décor?
PULP: Right now, we're loving the Socoma Cabinet. It's dynamic and textural, with functional storage. We love this piece!
And WE love everything about Pulp Design and their approach, as they use their own inventive process to create eye-catching interiors that are worthy of serious design envy. We hope you'll take a leaf out of their book and live splendidly.
What's Next? Make sure to swing by Pulp Design Studios for some sublime interior inspiration. Looking for just the right balance for your space? Browse our industrial take on Scandinavian design.