Seattle Magazine – Favorite Home Shops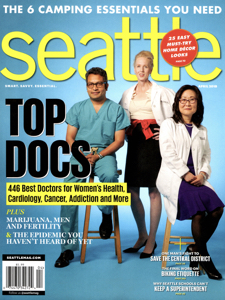 Seattle Magazine — April 2018
By: Chelsea Lin & Nia Martin
SEATTLE MAGAZINE'S FAVORITE HOME SHOPS
Our Emerald City is a gold mine when it comes to finding the goods needed to furnish and decorate a home. Vintage wares? Check! Local artisan goods? Check! Sustainable, contemporary furniture? Check, check! So, choosing our favorite shops and goods was a little like choosing our favorite food or movie or child… they're each so different, and there's a reason to love each. But these home shops from around the city set the bar especially high with their unique offerings, in-store experience and on-trend selections. Whether you lean toward a coffee table made from recycled barn wood or an antique silver set, you just might discover that one of our favorite home shops is one of your favorites, too.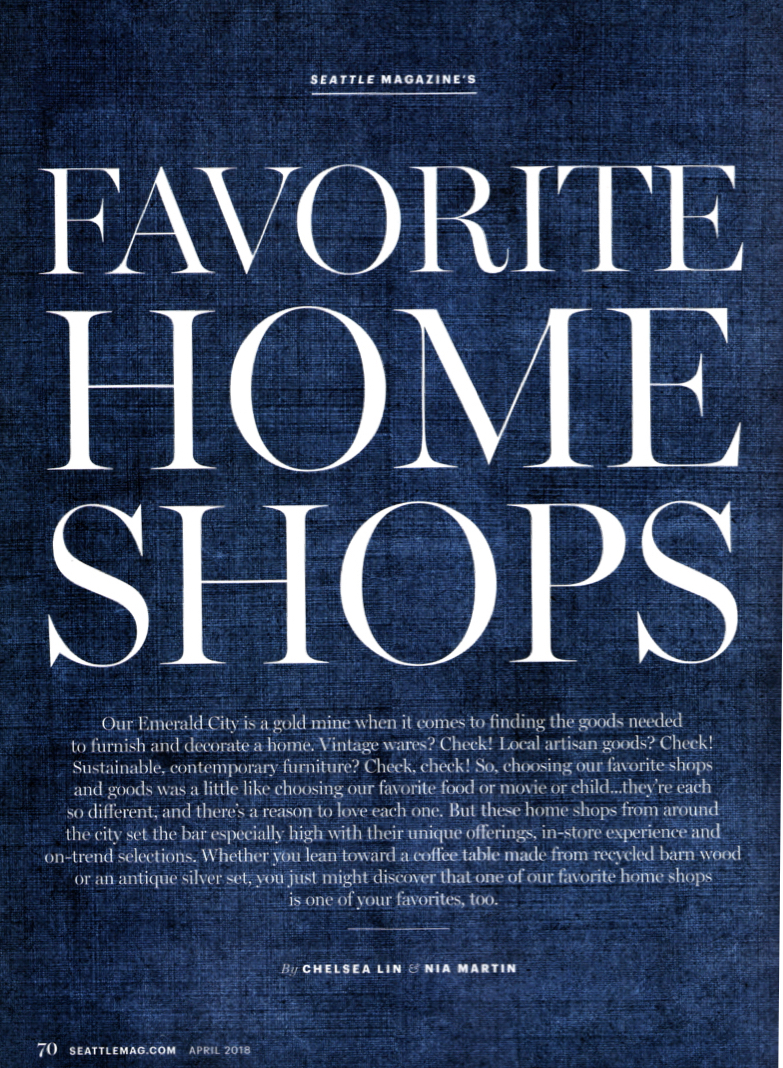 Soft Touch
We could all use a little more comfort (and hygge) these days, and this design trend isn't afraid of the snuggle factor.
Put your feet up and relax with this plush Trail Hexagon pouf ($407) from designers and taste purveyors Pulp Design Studios (Queen Anne, 1823 10th Ave. W; 206.701.9794; pulpdesignstudios.com), made from 100 percent hair on hide.
PRO TIP
"There is a lot of uncertainty right now, so people crave coziness and a sense of sanctuary in their spaces. We've been in such a modern aesthetic movement for so long that people are now moving towards soft textures to create warmth and that needed subliminal sense of security in their spaces."
Beth Dotolo and Carolina V. Gentry, Principal Interior Designers at Pulp Design Studios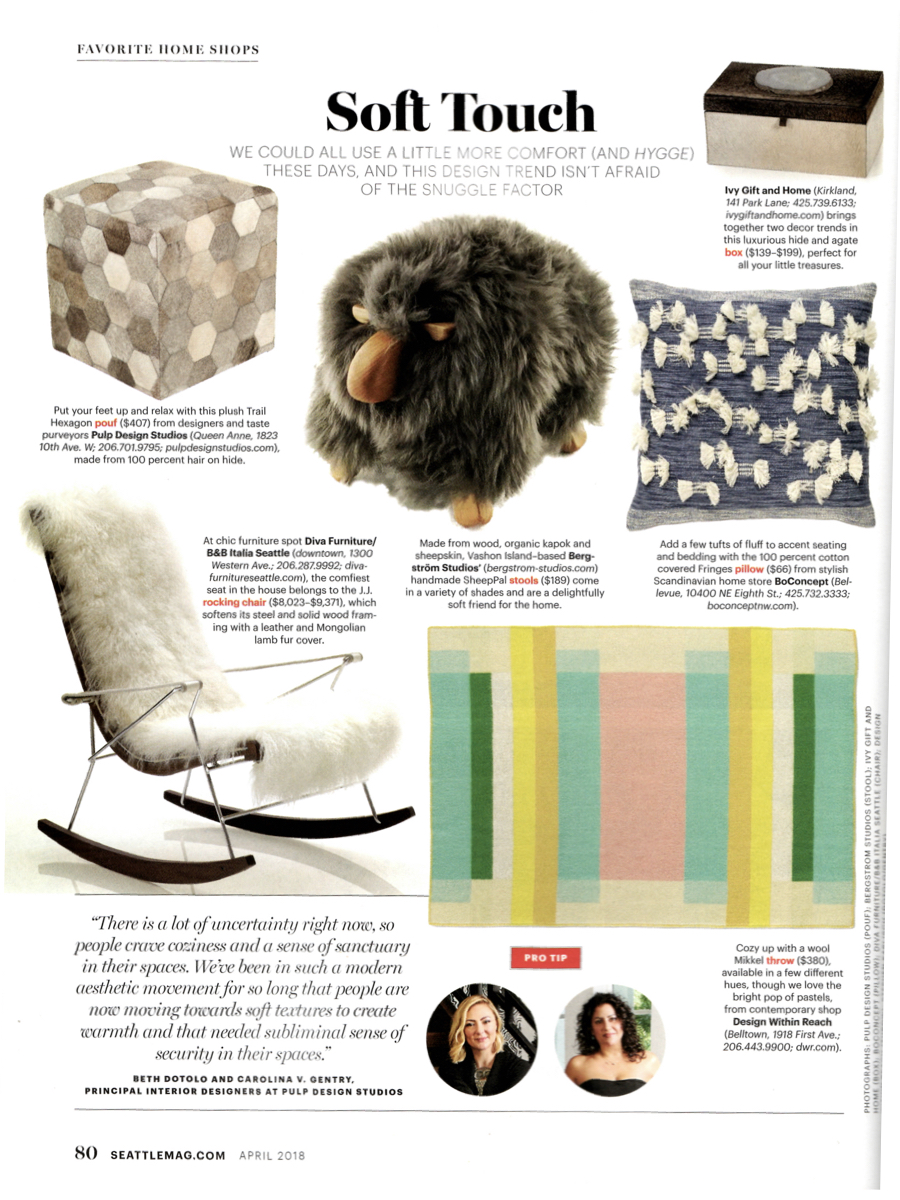 Shop the Trail Pouf featured in Seattle Magazine's "Favorite Home Shops" section.