5/6/10
Hello, Sweet Charity…
So, there is this sweet litte girl I know named Violet. Violet is four years old and has cystic fibrosis. If you don't know much about cystic fibrosis, it's a genetic desease that affects the lungs and digestive system of children. The body produces a thick and sticky mucus that clogs the lungs and obstructs the pancreas. Living with cystic fibrosis has been described as 'like living under water'. So, when I think of Violet and what she has to go through everyday it simply breaks my heart. This year has been particularly tough for her. Since Violet wasn't putting on weight and absorbing nutrients, she had to have surgery to have a g-tube inserted in her stomach to administer all of her foods externally. I'm sure you can imagine how having a bulky tube coming out of her stomach would emotionally and physically affect this active four year old.
But, the great news… There's hope!! The Cystic Fibrosis Foundation is on the brink of an amazing drug discovery that can trick the CF gene! We are so very close to helping find a cure and need to do what we can to push this through! The Cystic Fibrosis Foundation puts 90 cents of every dollar raised directly to medical research. That is one of the highest ratios for a non-profit foundation out there, since they effectively and responsibly manage their operating cost. This is a foundation worth donating to.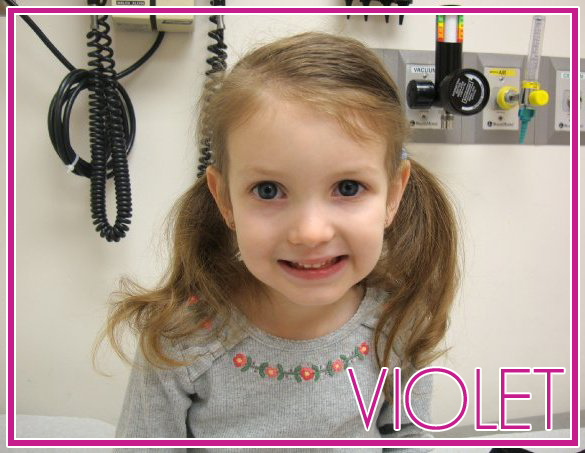 If you are so inclined, please
donate
! I, along with
Kevin
and
little Max
, will be walking in the
Great Strides Walk
one week from Saturday to raise money for the Cystic Fibrosis Foundation in honor of Miss Violet. You can donate to our cause
here
!
Now, here's the fun part!! If you're in Dallas, each year we throw an
UltraViolet Rock Show and Art Auction
to raise money! It's always a good time, with good drinks, great music, tons of art for auction, a super cool photo booth, and much more! 100% of the proceeds go to the CFF.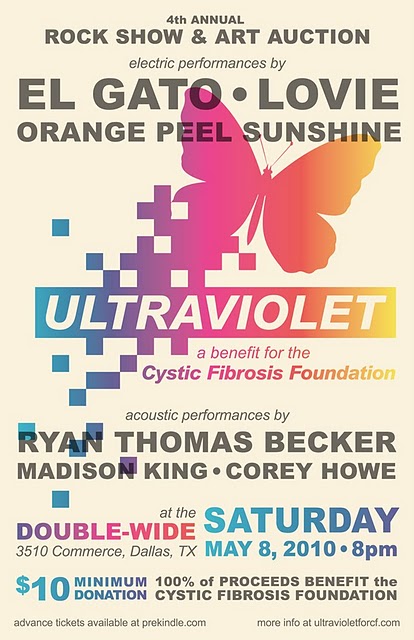 If you're not in Dallas, we also have a benefit album out with amazing music… including donated tracks from my husband's band,
El Gato
, and Tim DeLaughter of the Polyphonic Spree, among others! 100% of the proceeds go to the CFF. You can see the full track list and buy it
HERE
!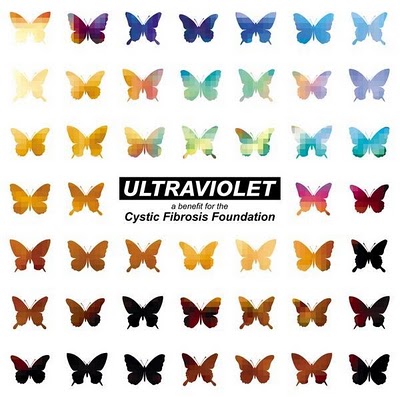 There are so many ways you can help!
Do you have a cause that you're passionate about?? Share it here!
Credits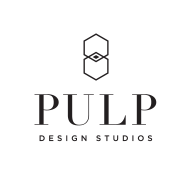 w