6/28/10
The Splendid List: 4th of July 2010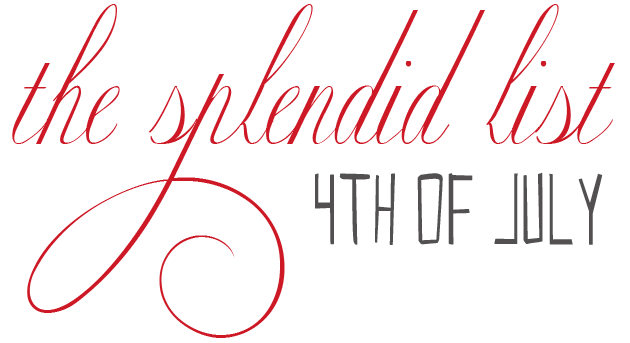 Fourth of July is this coming weekend and while thinking of how to celebrate I thought I'd ask some of my favorite people the question… "How do you show your patriotic passion in a modern way?" Here's what they said: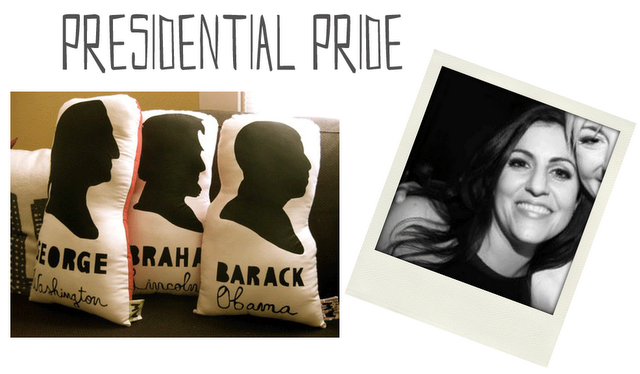 "As an interior designer I always love to find unique items for my home. What better way to show your patriotic passion than with an American handmade pillow from Awahl Designs sporting your favorite presidents?!"
Carolina Gentry,
Judgmental Gentry… blog coming soon
"I always wear a fun vintage dress in our flag's colors!!! Here are a couple from love bird vintage shop on etsy.com. To prove my point a shot of me above from last year!"
Sarah Hendler,
"My family and I always celebrate the 4th all together over a big BBQ, fireworks, and yard games. Adding some DIY decor is such a fun way to show your true colors…..the colors of the nation we are proud to be a part of."
Anna Liesemeyer,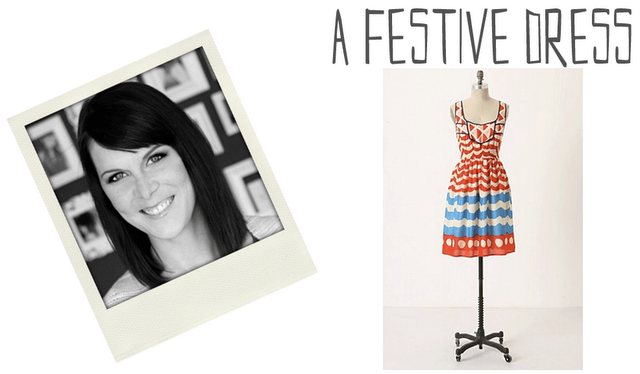 "Say Happy 4th in style! This fun, summer dress is on my wish list because I love that it's patriotic without looking like you're wearing a flag. It's modern, chic, and happy. It's perfect for a 4th of July picnic on the beach or at the lake."
Michelle Salz-Smith,
"I'll be celebrating July 4th in Palm Beach this year. Look for me in a lounge chair toasting our amazing country with my favorite summer wine, Kim Crawford's Sauvignon Blanc, and sparking fireworks with my love, Tyler."
Lauren Bryan Knight,
I hope you have an amazing Fourth of July holiday, friends!!
How are you celebrating??
Credits