11/7/11
Monday Memento | No. 001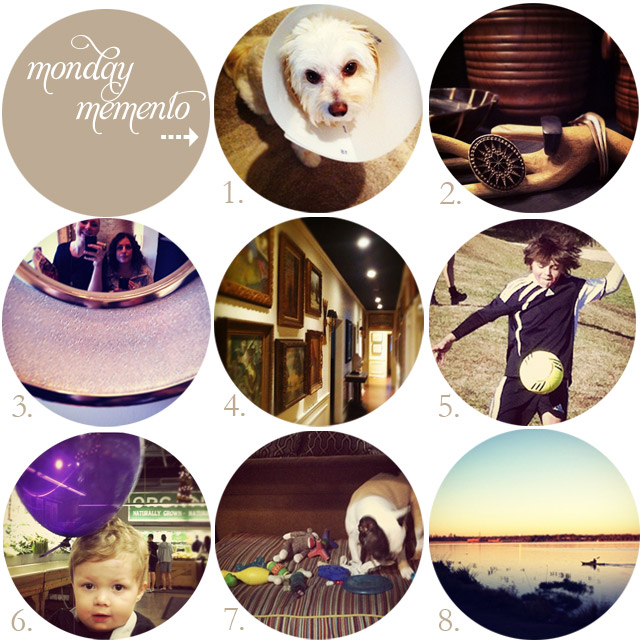 1. Beth's pup, Lila, had surgery last week & is sporting her fab new collar. She's doing great since the surgery!
2. When Beth went to Philly, she brought back a pair of hands from New Hope. Beth has one (shown here in her bathroom) & Carolina has the other. Friendship hands!
3. We are loving this mirror at the Donghia showroom!
4. We helped one of our interior design clients solve the dilemma of 'too much art', by hanging it all in the same hallway! Dramatic, huh?! Can't wait to show you the rest!
5. Carolina's nephew is a rockstar on the soccer field!
6. Beth's son, Maxton, can't get enough of balloons… or as he calls it,  'my boon-t'.
7. Carolina's fur baby, Ripsi, is utterly spoiled.
8. Beth decided she's now a runner (we'll see how long it lasts). This is the graceful scene at the lake she was running at, while on the other side of the camera Beth ran like she was being chased by clowns.
All photos by Beth & Carolina using instagram!

Credits