11/2/11
objects of splendor | erica weiner jewelry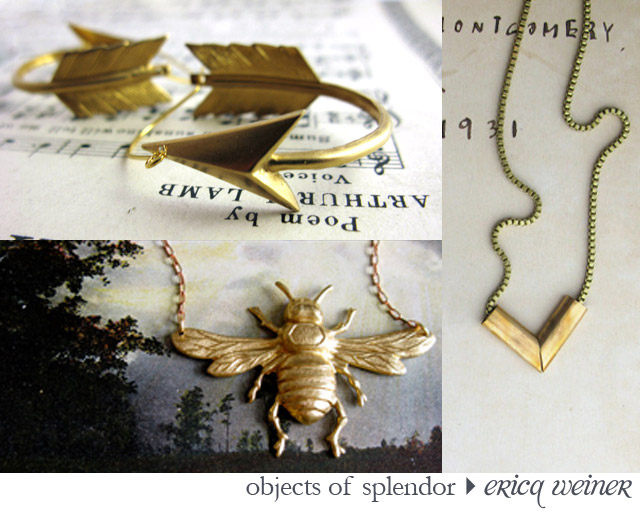 Our latest Object Of Splendor comes in the form of Erica Weiner Jewelry! My love for Erica Weiner began when I was gifted two brass cuff necklaces from my great friend and my boyfriend (now husband) years ago. My loved ones knew me well & it still remains one of my favorite pieces that gets the most comments! A few years later, my hubby bought me the same necklace in gold (upgrade)! When he visits NYC he picks me up pieces now and then at the shop. The latest is the bee necklace pictured above!
One of the main reasons I love Erica Weiner's line (aside from the unique and creative styles) is the varying price points. You can pick up a gorgeous heirloom or a simple gift for a friend.
You must go visit the online shop for some amazing finds… After all, gift season is fast approaching!
Shop: Arrow Hoops | Bee Necklace |Downward Facing Chevron Necklace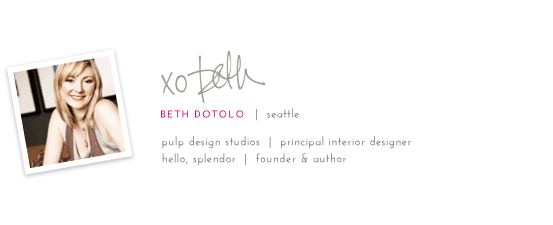 Credits