3/16/16
Tips for a Perfectly Organized Pantry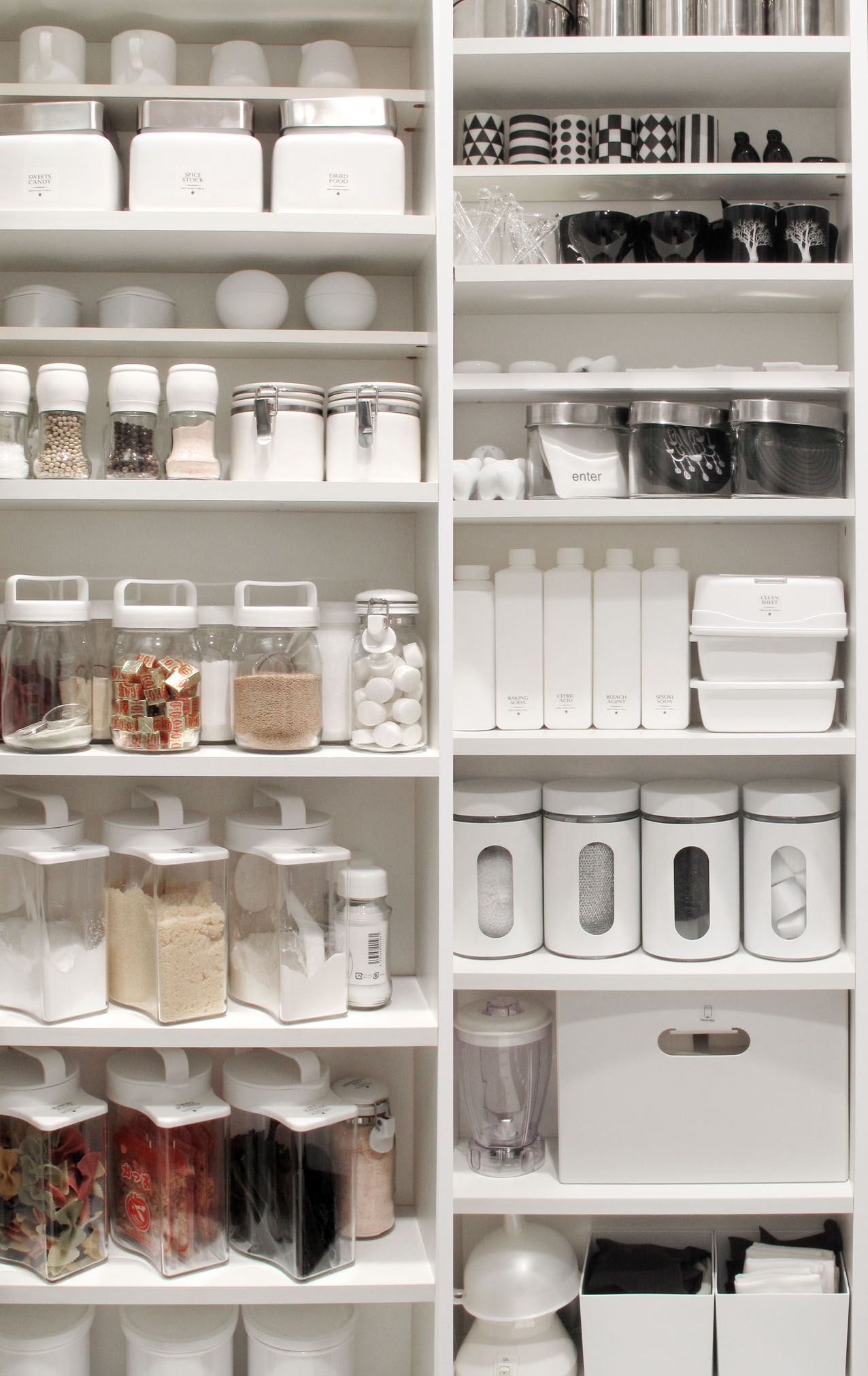 Last year our interior design firm designed several home kitchens and, especially when designing kitchens, we always think about functionality for the heart of the home.  I recently moved into my own home and realized how important it is to have things at arms length for daily cooking and entertaining. Creating accessible and organized spaces are key for the things you use on a daily basis and for the things you use for special occasions in a smart way.
There are three main areas that can get out of control fast; The Pantry, Drawers, and Refrigerator. We will be sharing some of our favorite tips to keep them under control… Follow along as we tackle the hardest space to keep organized: The Pantry.
5 TIPS FOR AN ORGANIZED PANTRY
Organize food in categories.  Keep healthy snacks together in bins and only let your children eat from those bins.
Use airtight stackable storage for those tight spaces to maximize your space.
A lazy-susan inside a pantry is great for accessing items from the back of the shelf with ease.
Labeled bins and containers make it clear of exactly what is inside.
Spend just a few minutes each week tidying up your pantry and toss expired items.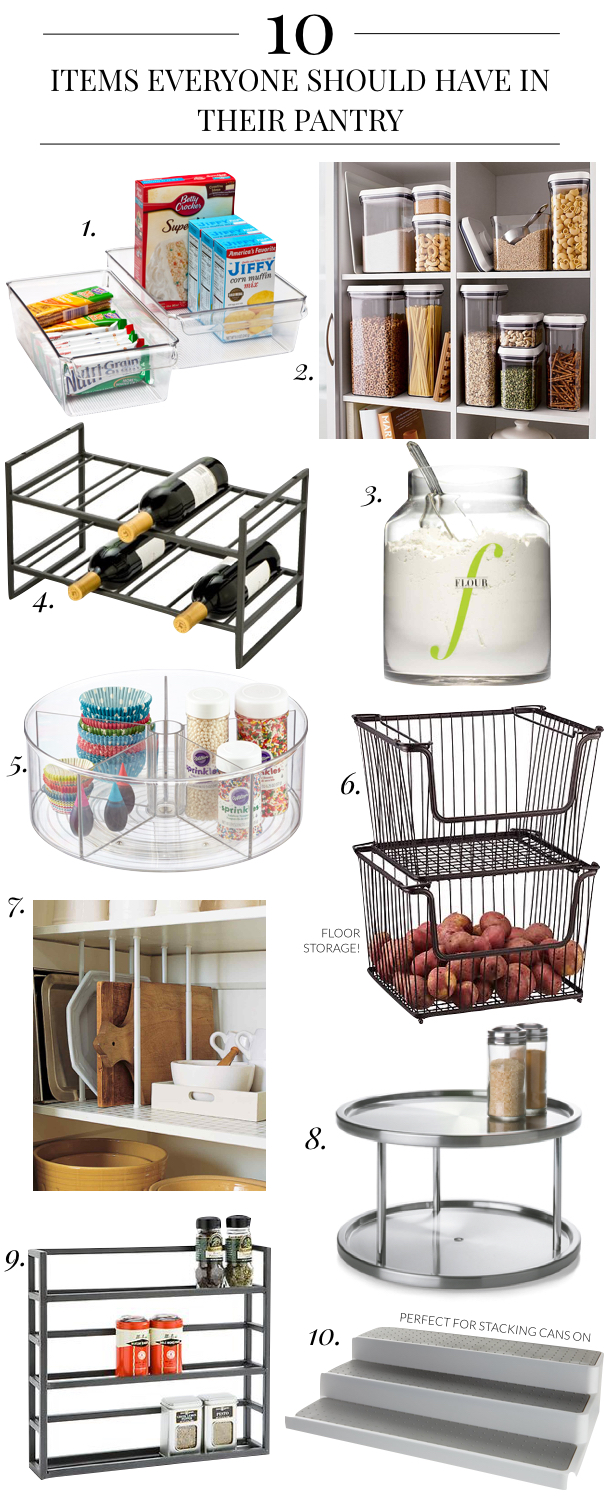 1. Linus Open Cabinet Organizers | 2. OXO 10-Piece Pop Container Set | 3. Removable Canister Labels | 4. Iron Stacking Wine Racks | 5. Linus Divided Turntable | 6. Large Bronze York Open Stack Basket | 7. Pantry Dividers | 8. Double Stainless Steel Turntable | 9. Iron Spice Rack | 10. Expandable Shelf Organizer
Featured image from Decorpad
Credits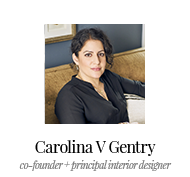 w