4/4/16
Splendid Living with Dallas Influencer Cynthia Smoot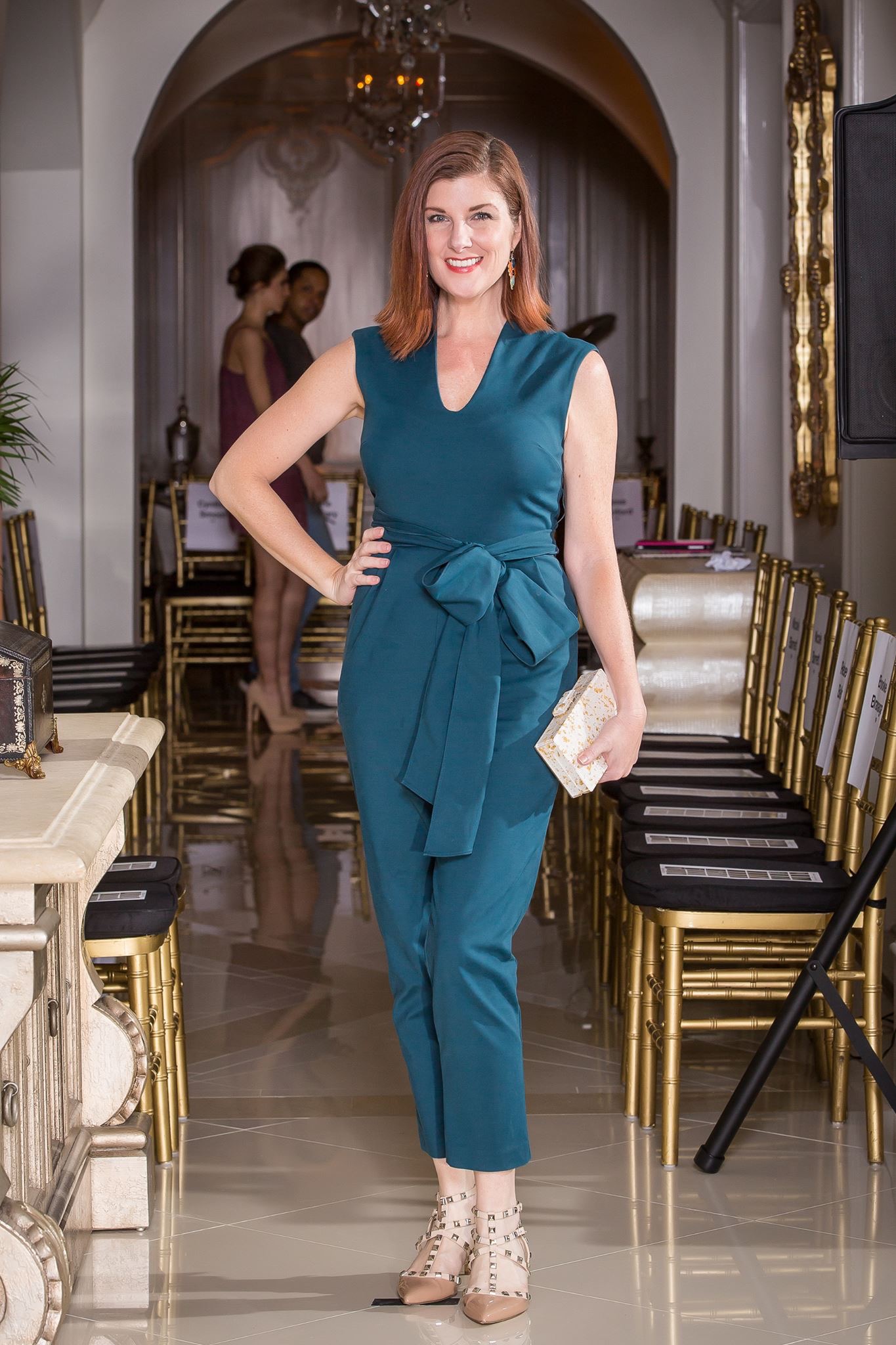 What is Splendid Living? For Pulp, Splendid Living goes beyond beautiful spaces and is about how you 'do' life in your home, making room for everyday indulgences. It's about experiencing life, enjoying it, and having a beautiful home that is tailored towards enhancing your everyday life.
 When we design spaces that are a thoughtful reflection of our clients, we have to start by getting to know them with our Splendid Living questionnaire. Our interior design firm's Splendid Living approach offers completely personalized design that is built around how our clients answer many of our Splendid Living questions. We thought we'd ask some of our favorite people in style, fashion, and entertainment a version of the same questions we ask our clients when we begin a project… First up:
MEET CYNTHIA SMOOT
Cynthia is a socially savvy wife and mother, a Publicist for Gangway Advertising, and a Lifestyle Blogger at OhSoCynthia.com. And, for all of us Bravo junkies out there, she happens to be a major insider and have all the behind-the-scenes scoop on the new Real Housewives of Dallas! After being connected with Cynthia online, we first met Cynthia in person over five years ago at a Dallas event we threw. Her boundless energy and fearless approach to Dallas' social culture has kept us watching her ever since.
Like most of our clients, Cynthia is on-the-go busy and but still relishes in life's indulgences at home. We wanted to see how Cynthia lives splendidly…
Q. Tell us about your household?
A. I live with my husband, Randy, and 15-year old son, Jackson, and our dog, Tuco. The original 3/2 was built in 1954. Like most of the homes in Park Cities, it has been remodeled and added onto over the years. It is now a 4000 sq. ft. 5/5/3. As for the style??? It's just a brick home. I don't think it was patterned after any particular style other than All-American.
Q. What is your favorite room in your home, and why?
A.
My bedroom is my favorite room because it's the most relaxing. Between my job at Gangway, my blog and parenting a Sophomore who's learning how to drive, my days are stressful and BUSY. In my bedroom, the walls are painted a deep ocean blue so it's very serene and calm. I have a beautiful sleigh bed that I love to climb into, read magazines and just disconnect.
Q. What is your favorite project by Pulp Design Studios? And, why?
A. I'm going with 'Relaxed Luxury'. I had an interior designer tell me once that you should "refresh" your house at least every ten years: new bathroom fixtures… new paint… And now that I am approaching the big 5-0, I get it. I'm not the same person I was when I got married at 30. My taste in decor has changed. What I am drawn to in a color palette has changed. And, obviously, styles have changed. In my 20s and 30s I was all about accumulating and acquiring stuff. Now, I am divesting myself of "stuff" as much as possible. In 2 years I will be an empty-nester. My husband and I plan to sell our current home and downsize. It will be a new beginning and…
I am drawn to your "Relaxed Luxury" project because this is where I am in my life. I want elegant simplicity. Less is more and I can't wait to simplify my life!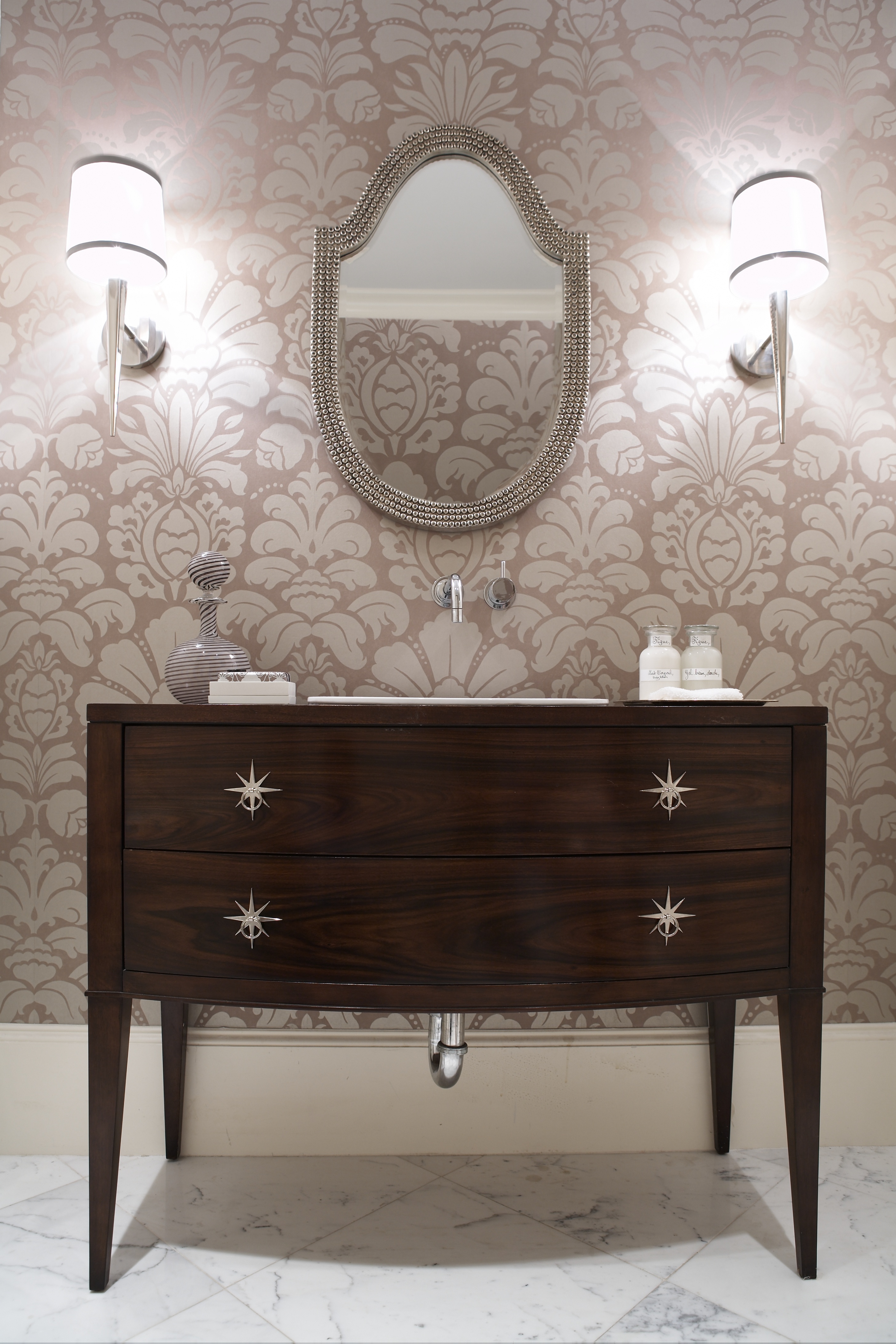 ['Relaxed Luxury' powder bath by Pulp Design Studios]
Q. What was the last time you entertained?
A.
All of my family lives out of town and we weren't able to connect this year for the holidays. On Christmas
Eve
I had two of my best girlfriends over and their husbands.I always say "There's the family you are born with and then there's the family you choose – that's Framily". So, I had my family over for a tamale dinner, lots of cocktails and Christmas Eve merriment. When I entertain, I don't spend hours in the kitchen stressing out over the meal. There are too many great chefs in Dallas for that! I purchased amazing Beef Tenderloin Tamales from The Tamale Company, made guacamole, queso and a pitcher of margaritas and we just enjoyed everyone's company.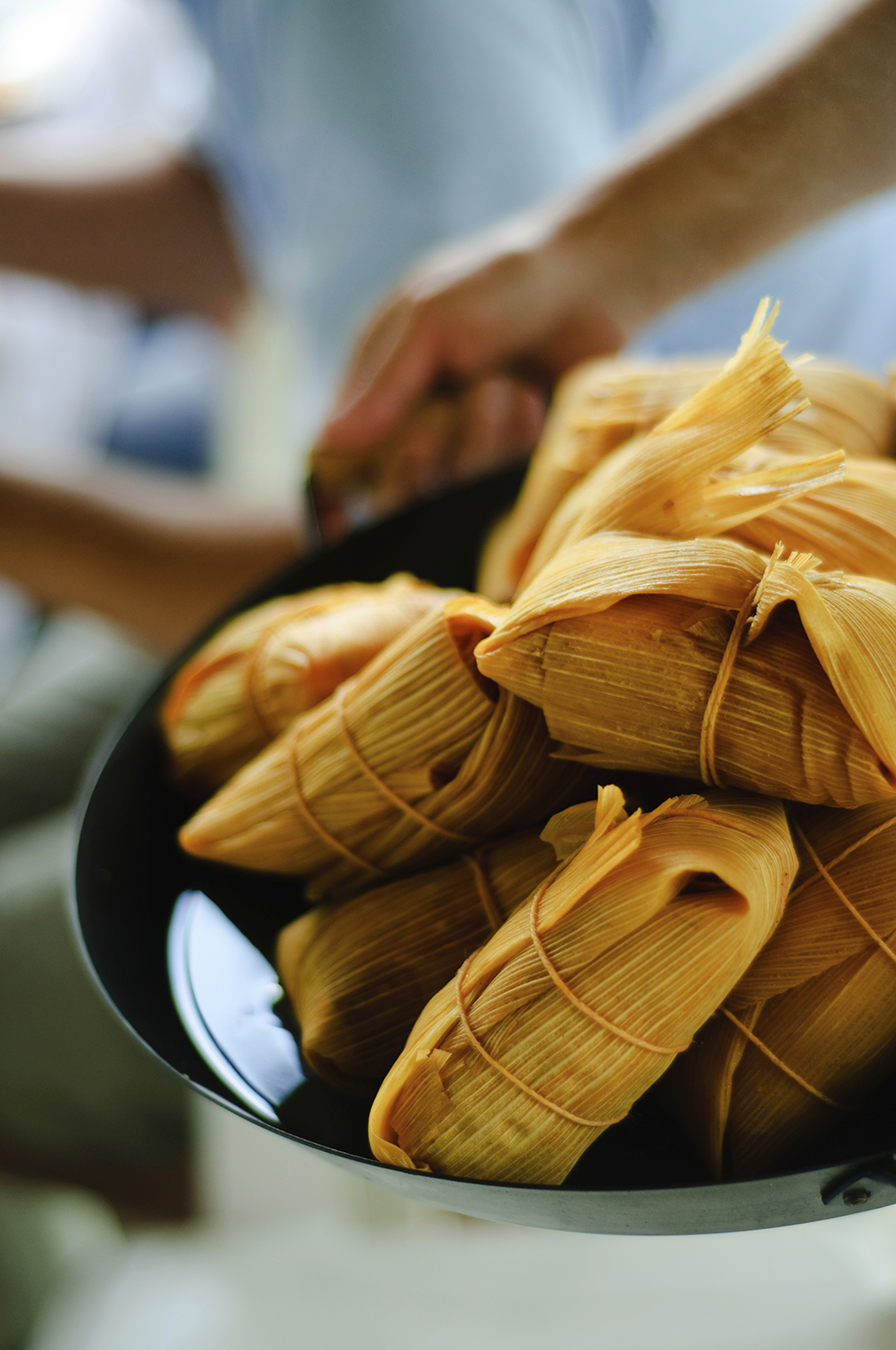 Q. Before company arrives, what items do you hide?
A. All of my son's lacrosse gear that is usually strewn all over my living room and dog toys so my guests don't trip over them.
Q. What's your favorite thing to cook at home?
A.
I am the casserole queen. I have not mastered the ability to cook 3 or 4 different things and have them all come out of the oven at the same time, so I stick to a casserole and a salad! My favorites is a King Ranch Chicken Casserole recipe I got from my Mother.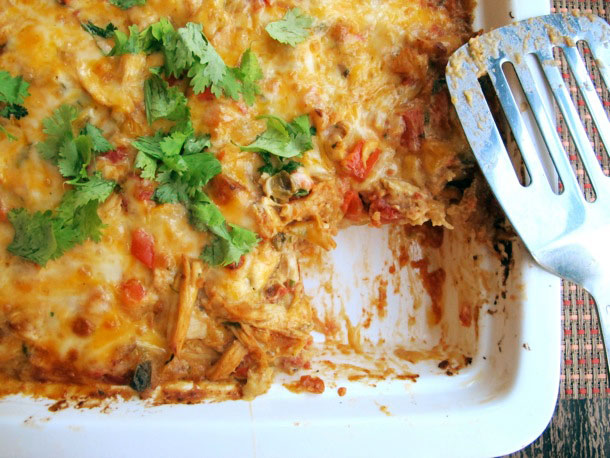 Q. What are your favorite indulgences around the home?
A. Fresh flowers are my favorite indulgence.Even if you just pick up a bunch at the grocery store they brighten any room. My favorites are day lilies because they smell so amazing.

Q. What's one thing you can't live without in your home?
A. My television. I am completely addicted to HGTV and Bravo. Home decorating/repair shows and the Housewives are my guilty pleasure.
Q. What's on your bedside table?
Magazines. Lots and lots of magazines. Vanity Fair is my favorite national magazine. And I subscribe to all of the local publications. It is my job to keep up with the local press, but I also love the act of flipping through the pages and appreciating the photography and stories. Print is NOT dead!

Q. What's the most important thing you do to get a good night's rest?
A. My absolute favorite time of day is the moment that I crawl in bed each night. The minute I lay my head down, I literally feel the stress of the day leave my body and I can RELAX. I have always been a good sleeper. Within 5 minutes of my head hitting the pillow, I am out for the night.
Q. What is your ideal Saturday morning at home?
A. I love to sleep in. Which to me, means waking up naturally, without an alarm clock. I love to wake up and just lay there for a few minutes, relishing that the fact that it's Saturday and I don't HAVE to get up if I don't want to.
Brunch is my favorite meal of the day because not only do I love all brunch foods but I love to day drink, so to indulge in Eggs Benedict and a Blood Mary over a leisurely meal is heaven.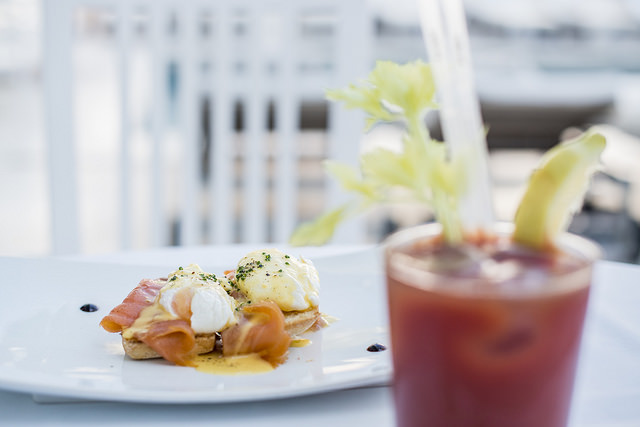 Q. Fill in the blank: The first thing I do when I get home in the evening is _______________.
A. Take off all my makeup and bra and put on my PJs and my comfy robe and slippers. I seriously live in my PJs.
Q. What is your favorite color or color combination?
A. Currently, I am loving neutral tones accented with pops of color. I love the sophistication of whites and grays with pops of color using peacock blues and tangerine.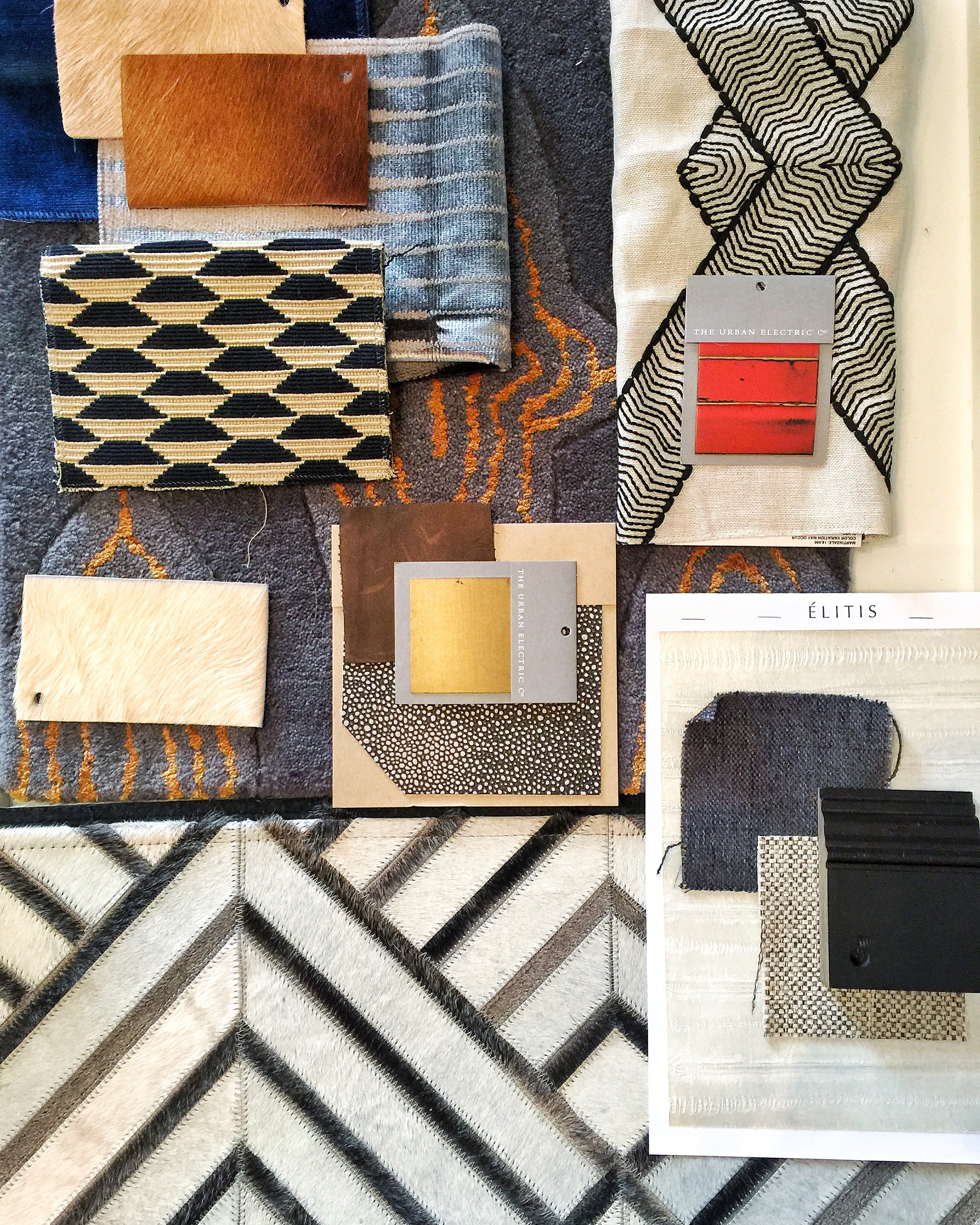 Q. What are your go-to sources for home inspiration?
A. HGTV shows. They are always surprising me with unique ways to utilize space and add fun touches.
Q. What are your favorite fashion influences?
At this age, I find myself not so much "influenced" by trends or styles. I know my body and the styles that look good on it.
A.
For example, I am short-waisted, so if high-waisted trousers are the in
thing
, you will not catch me dead in those because the waistband would literally be at my bra. I'm all bout fit and form. I like to hunt small, locally owned boutiques as much as possible as opposed to hitting the mall department stores. I like to support small business and I want to find lines no one else carries! My favorite Dallas shops are Elements, Lion & Witch, Accessory Concierge, Rio Ritz, Milk & Honey and Vintage Martini. For evening wear, my go to is Dallas fashion designer, Ese Azenabor. Her couture pieces are jaw-dropping and she always lands me in the society pages!
Q. What is your favorite way to spend your leisure time at home?
A.
I've already said it above, but my favorite thing to do is to grab a glass of wine and unwind in front of the television watching the Real Housewives, or Fixer Upper on HGTV. Coming April 11th, I will be watching my friends on the Real Housewives of Dallas! Although I'm not sure that watching them will be
relaxing,
since I will be live-tweeting all  of the episodes! LOL. Join me on Twitter to dish the dirt and get
behind-the-scenes
scoop at  @OhSoCynthia!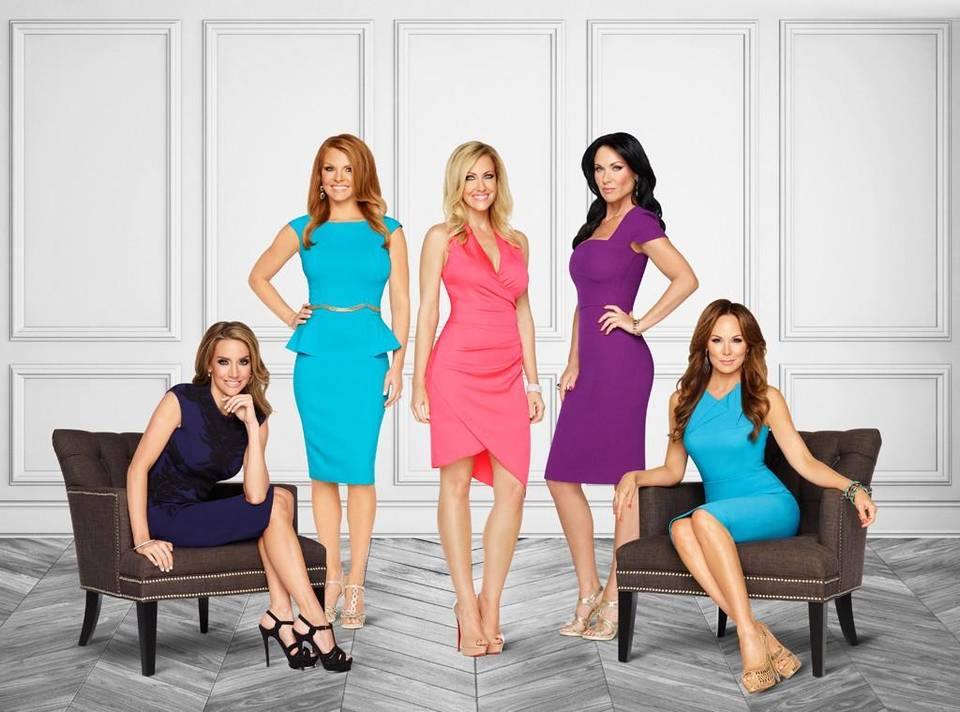 Q. If you could change one thing about your home, what would it be and why?
A. Because our house was built in 1954, it is rather choppy. Although it's been improved over the years, it's still not as open a floorplan as I'd prefer. My son graduates high school in 2 years and we plan to downsize. I told my husband to start mentally preparing himself because I will be having an Estate Sale to divest myself of literally everything. I can't wait to start all over with a brand new house and brand new furniture!! You know men hate change, so it will be his worst nightmare and my ultimate fantasy!
 _____
Thank you so much, Cynthia, for sharing with us how you live splendidly!
 _____
images: Cynthia Smoot photo by Thomas Garza, tamales via Abeline Scene, king ranch casserole via Serious Eats, fresh flowers via The Sparkle Blog, magazines via Garance Dore
Credits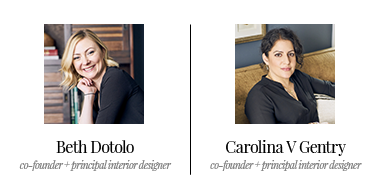 w