4/20/16
Tips for Perfectly Organized Kitchen Drawers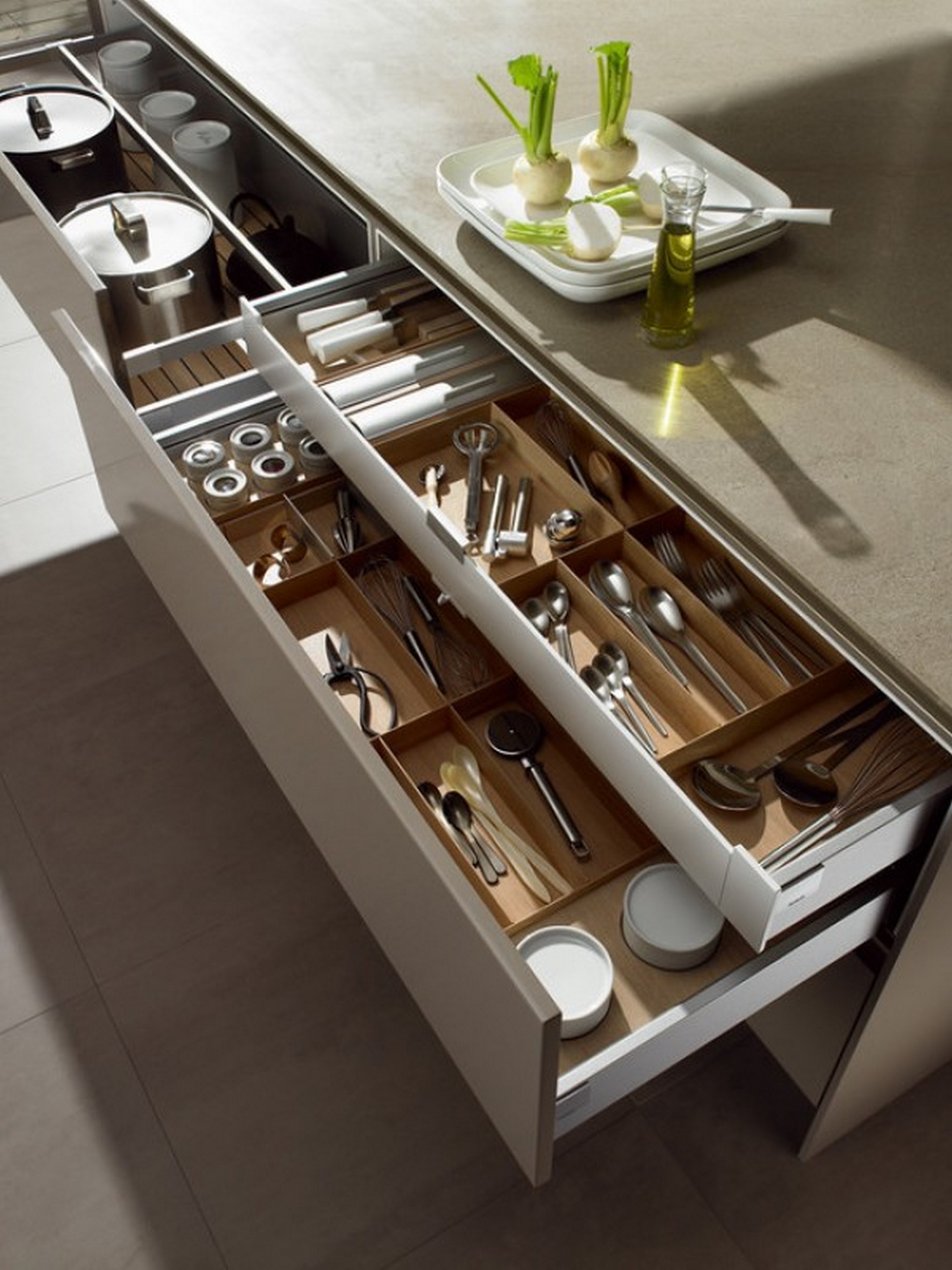 Drawer organization is extremely important!  Let's face it, it's really easy for drawers to turn into unruly bottomless pits of kitchen gadgets, twisty ties, ziplock bags etc… Follow these 5 tips for perfectly organized kitchen drawers.
5 TIPS FOR ORGANIZED DRAWERS
PURGE: Sift through everything you have and get rid of anything you haven't used in a very long time.  If you haven't used it in years you probably won't use it, so throw it out.
STREAMLINE: Organize things based on its use.  Put all of the cooking utensils in one pile, prep utensils and gadgets in another pile, baking utensils in another pile etc. etc you get the gist.
PRIORITIZE: Based on the size of your kitchen or the amount of drawer space you have, prioritize what items will need immediate access.  For example, keep all of the cooking spoons close to the stove, all of the knives and cutting boards close to each other since they will be used together.
ORGANIZE: Purchase drawer organizers that fit the size of your drawers.  For utensils, I personally like bamboo dividers that are expandable and easy to move around based on the size of your drawer.
SEASON: If you have the space, creating a spice drawer is amazing.  If your supermarket has a bulk foods section, check it out and buy the spices in little baggies at 1/4 of the cost you would if you bought them in a jar and store them in your own jars.  It will save you time and money!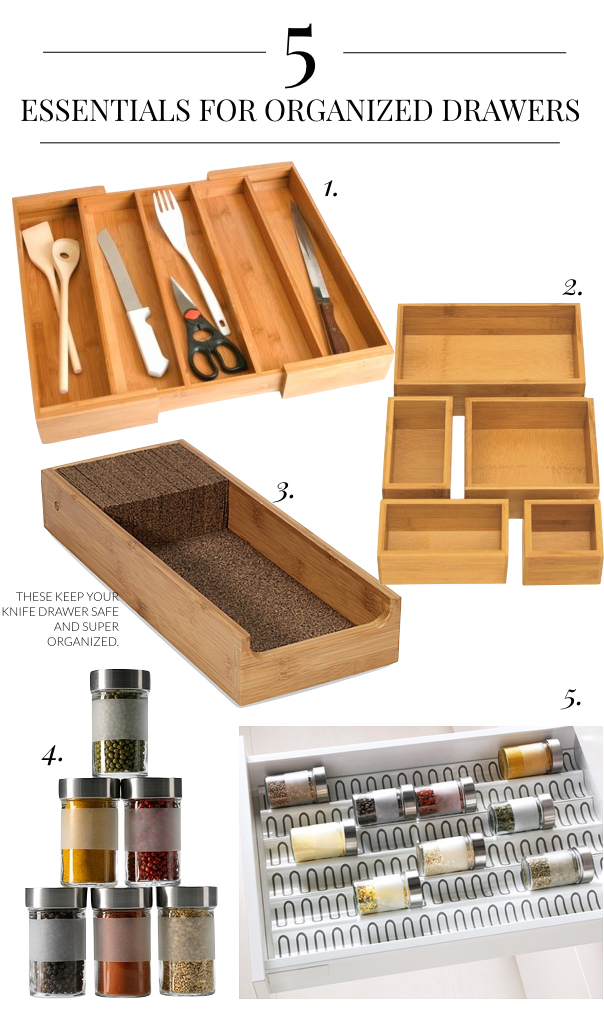 1. Lipper International Expandable Bamboo Utensil Holder | 2. Seville 5 Piece Bamboo Organizer Boxes | 3. Bamboo Knife Dock | 4. Droppar Spice Jar | 5. Variera Insert for Spice Jars |
Featured image from SieMatic 
Credits