9/20/17
6 Must-Have Bar Carts + Our Favorite Fall Cocktail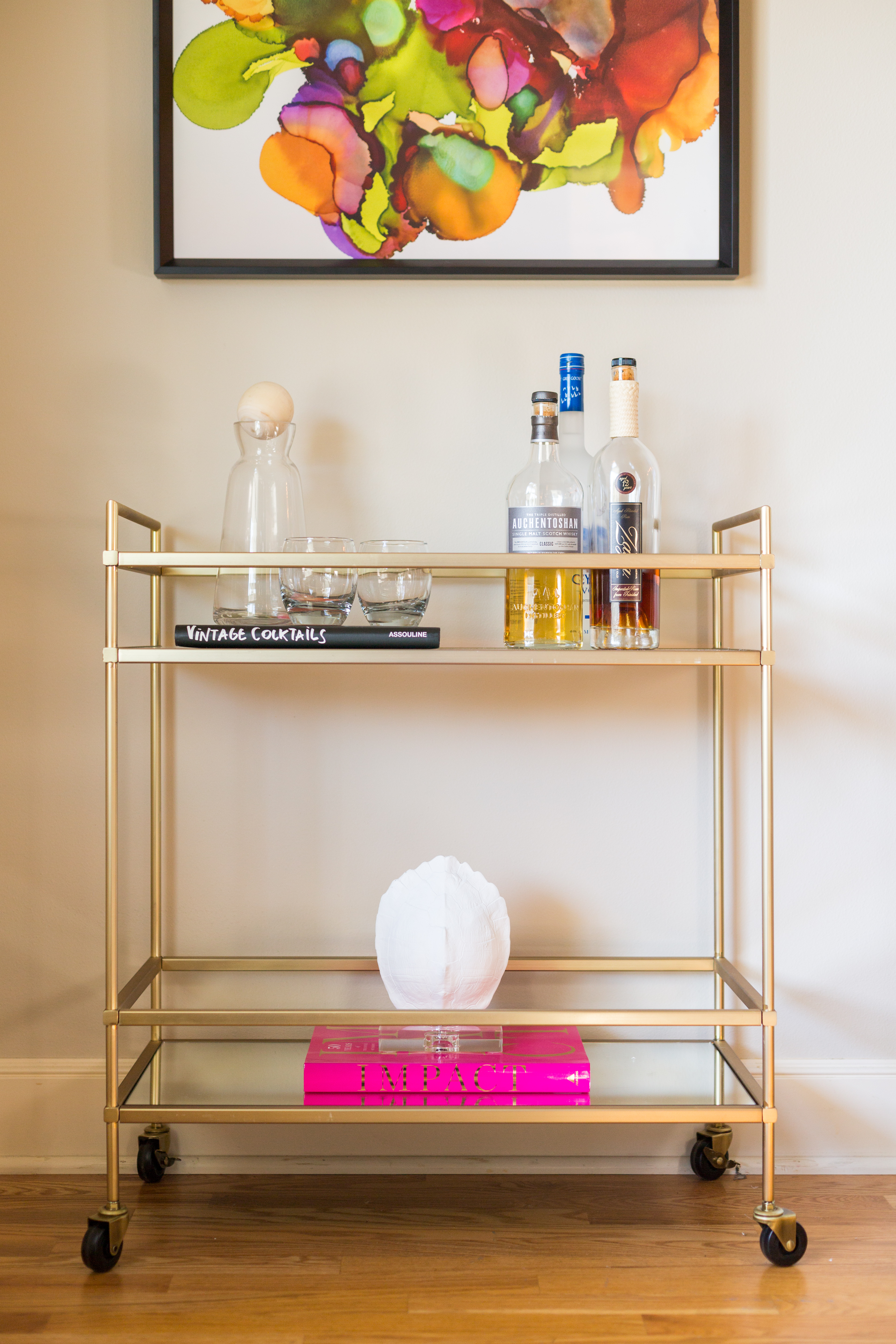 Cooler temperatures and changing seasons make for the perfect time to dust off your favorite autumnal cocktail recipe and update your home bar. There is no better time than a transitional season to refresh your style and elevate your in-home entertaining spaces– starting with a chic bar cart. Every home needs one, every esteemed hostess has one! See our interior design team's must-haves and the cocktail recipe we've all been loving…
BETH'S PICK
Co-Founder + Principal Interior Designer
"I love that this cart can add a splash of color to a space. The warm tone is perfect for creating a cozy feel for cooler seasons and winter entertaining."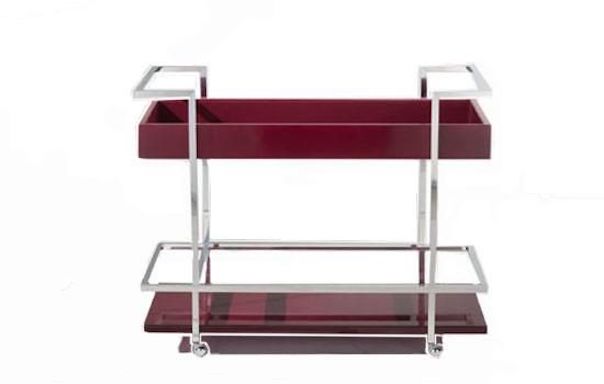 CAROLINA'S PICK
Co-Founder + Principal Interior Designer
"Emerald has been one of my favorite colors this year, so naturally I had to chose this beauty. Not only is this cart worthy of goose-bumps, it has two wine bottle holders making it every bit as pretty as it is useful."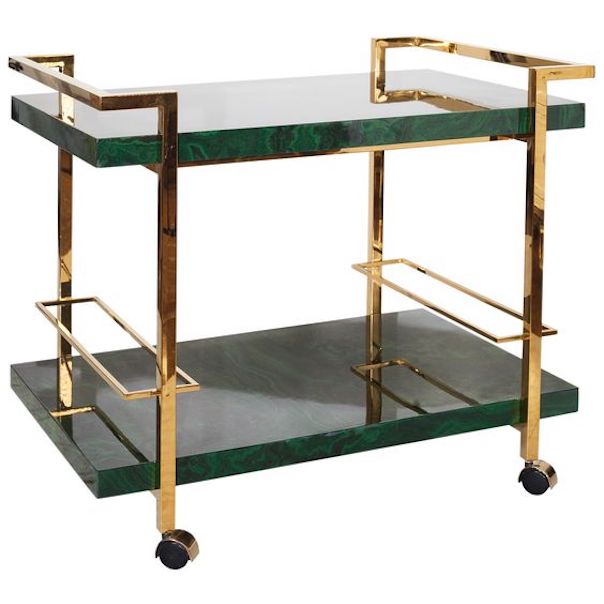 Maddox Mal Bar Cart  (available to Pulp clients)
TRACY'S PICK
Purchasing Manager + Senior Interior Designer
"A unique combination of wood and brass make this piece the perfect selection for a client looking for a space filled with eclectic goods and personality."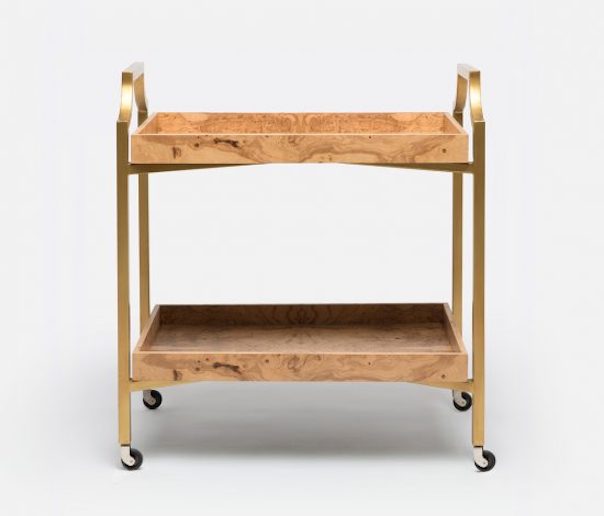 Montaro Bar Cart  (available to Pulp clients)
TARA'S PICK
Interior Designer 
"A statement piece for those clients that absolutely love to entertain. A simple, but impactful piece that exudes Pulp's adventurous approach to design."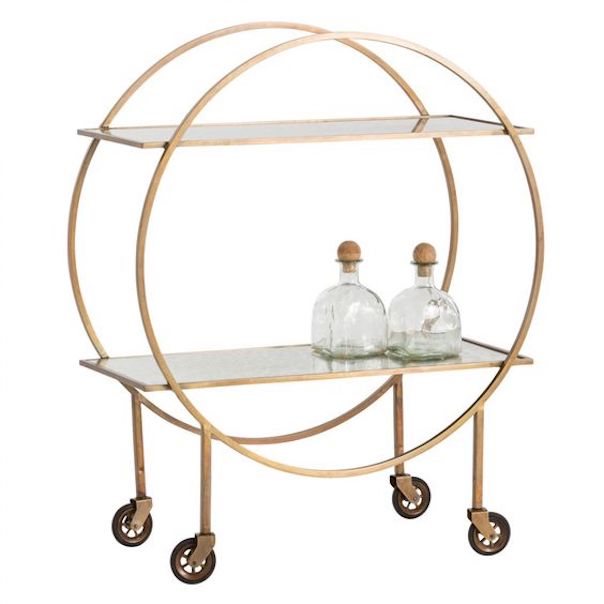 Rupert Bar Cart  (available to Pulp clients)
SHANNON'S PICK
Junior Designer
"Simplicity should never be overlooked. This bar cart is a tailor-made canvas for alluring barware and extravagant bottle designs."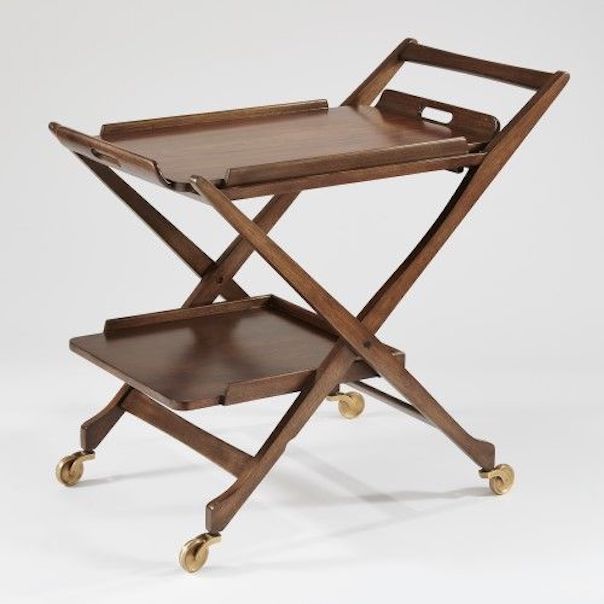 JANA'S PICK
Junior Designer 
"In a sea of bi-level bar carts, this piece is a great example of a classic with a twist. The unique details don't overwhelm the design, but create the perfect amount of appeal."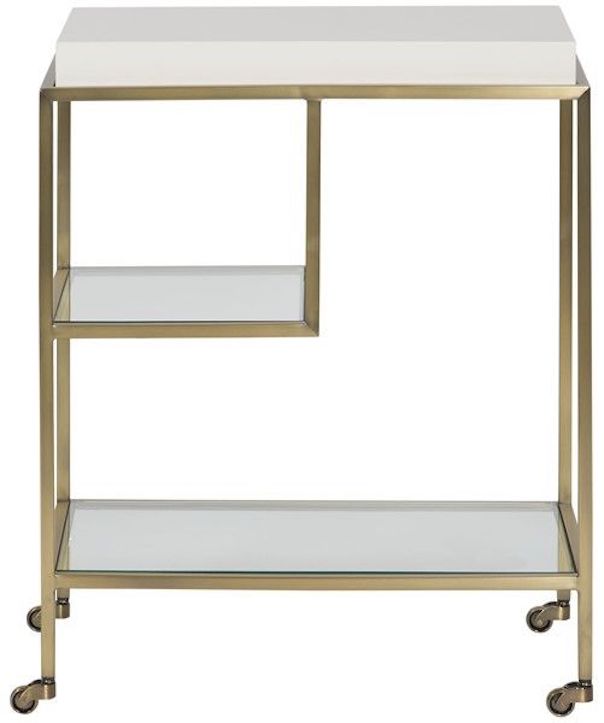 Theo Chairside Table (available to Pulp clients)
Pulp Team Favorite: A Must-Try Fall Cocktail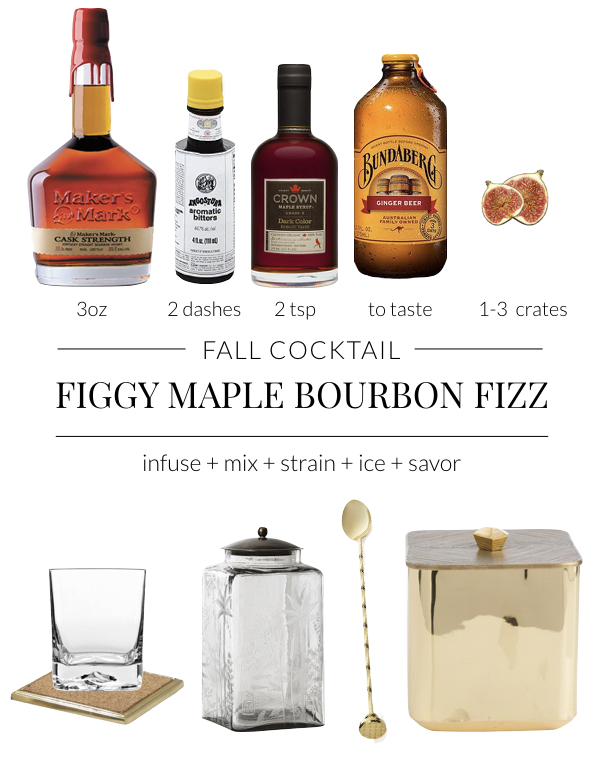 Ingredients
For the Fig-Infused Bourbon:
Fresh figs, halved
Maker's Mark Bourbon
Canton Glass Jar for infusing
For the cocktail:
1 fresh fig, halved
2 tsp Crown Maple Syrup, Dark
A taste of fresh lemon juice
A dash of Angostura Bitters
3 oz Fig-Infused Bourbon
Ginger Beer
Method
Fig-Infused Bourbon
Fill the Canton jar half-way with figs. Add bourbon to fill rest of the jar with bourbon and cover. Let the mixture sit for five to seven days, briefly stirring once a day. Strain the infused-bourbon through a sieve and pour into fresh jar for storage.
Figgy Maple Bourbon Fizz
Divide the fig between two glasses. Add 1 teaspoon maple syrup, a squeeze of fresh lemon juice and a dash or two of bitters. Muddle ingredients until well mixed. Fill glasses with ice and pour 1.5 oz of fig infused bourbon over each glass. Top off with ginger beer, stir and savor.
Bar Accessories
Luigi Bormioli Old Fashioned Glasses | Brass Coasters | Canton Small Jar | Marcel Ice Bucket | Gold Bar Spoon with Muddler
Recipe by Cheese and Chocolate. 
For professional interior design services, contact Pulp Design Studios℠.
Credits