11/8/17
The Recipe To Your New Favorite Cocktail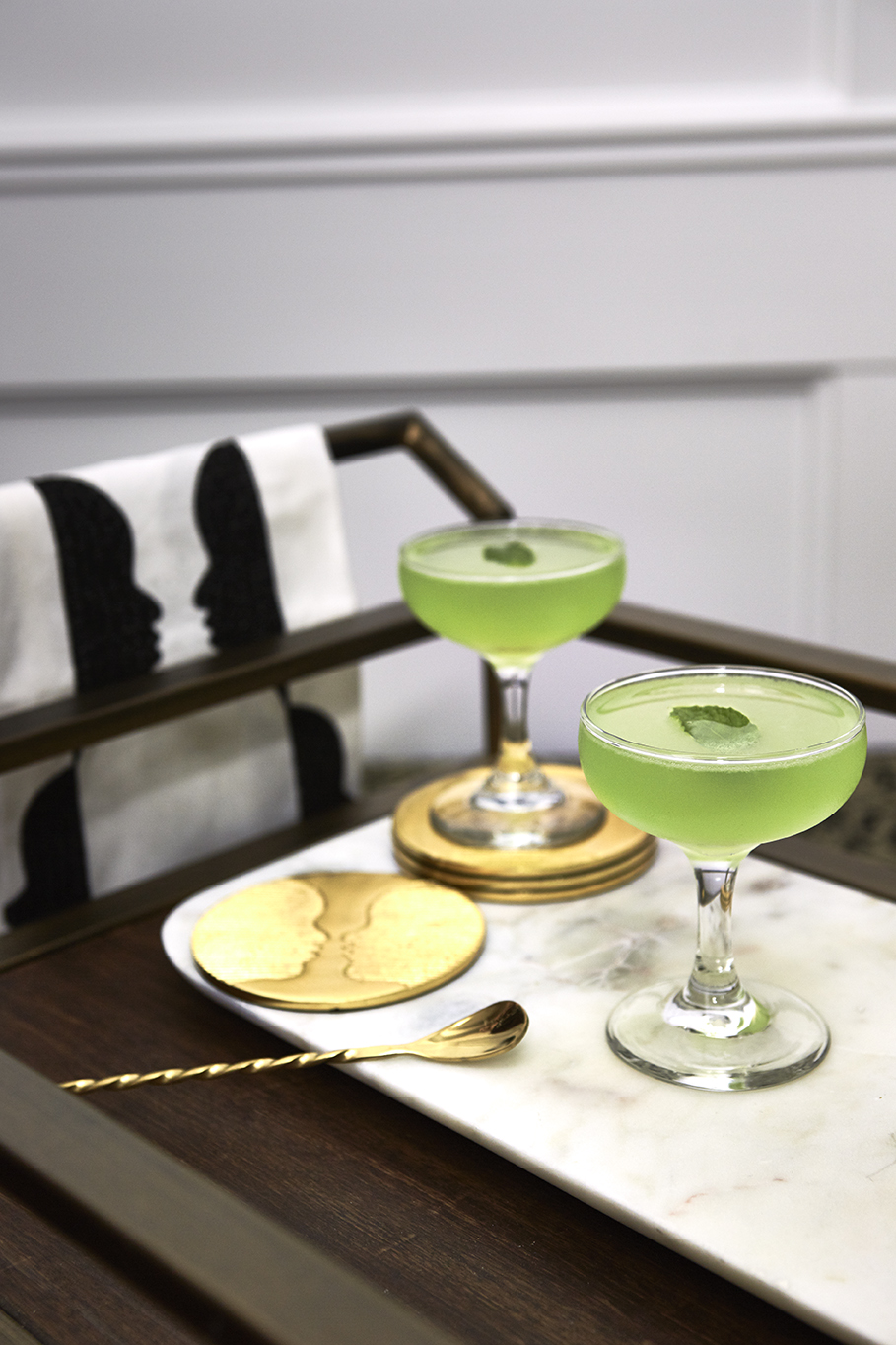 To complement our new collection of entertaining and gift home goods, Kismet Lounge, we tapped the Pulp master mixologist, none other than Beth Dotolo, for a signature cocktail recipe sure to dazzle boozy tastebuds. Put on the ultimate cocktail party playlist, bring out your chic barware and pour this deliciously adventurous drink.
GET MIXING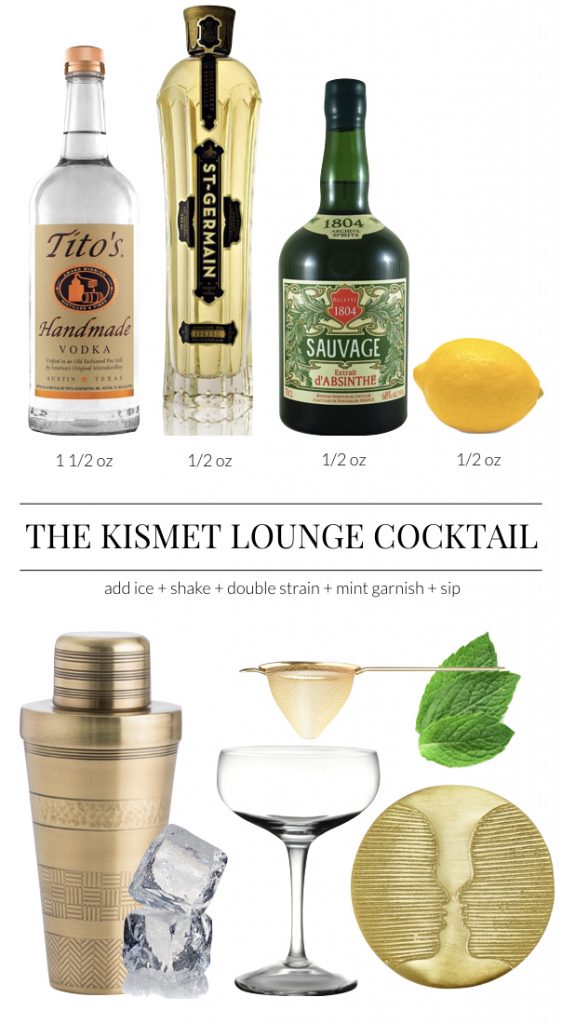 INGREDIENTS
1 1/2 oz Vodka | 1/2 oz St. Germain | 1/2 oz Sauvage Absinthe | 1/2 oz Fresh Lemon Juice | Mint to Garnish
EQUIPMENT
Kismet Lounge Coaster | Ricky Cocktail Shaker | CoCo Strainer | Cocktail Glass
INSTRUCTIONS
Add all ingredients in cocktail shaker. Add ice and shake until cocktail shaker is frosty on the outside. Strain into a chilled coupe or martini glass and garnish with mint. Enjoy!
Shop the entire Kismet Lounge Collection for stylish and adventurous entertaining ware.
Credits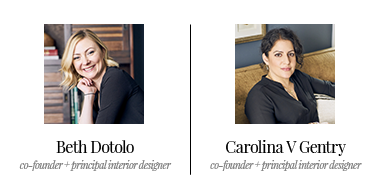 w