3/15/18
First Look at a Modern Mediterranean Laredo Home In Progress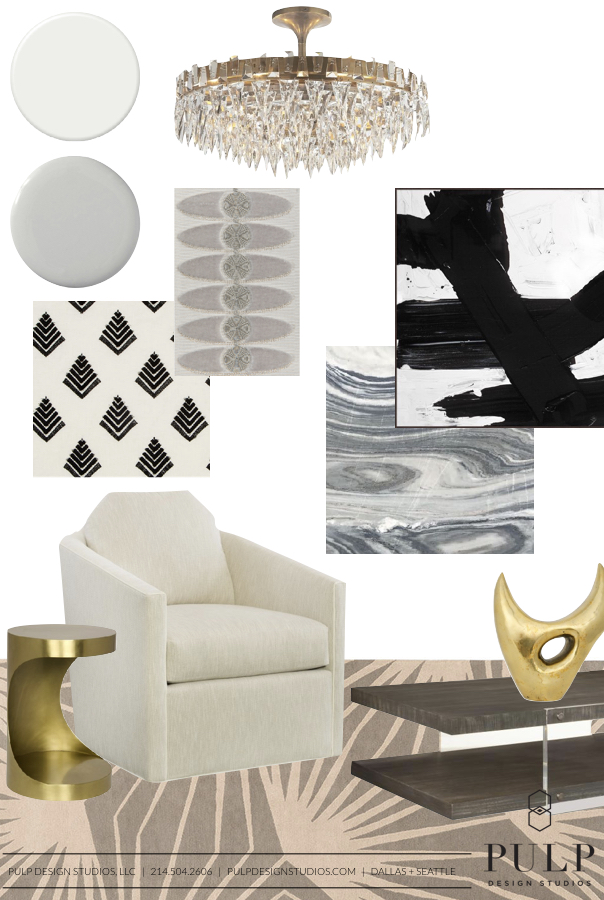 As part of our Three-Step Design Process, we are taking you on a tour through projects that are currently in progress. We love getting to share in inside look at who we're working with,  why they wanted to hire an interior designer and how we are working with our clients to create forever spaces that elevate the way they live.
Step One: Consultation + Intake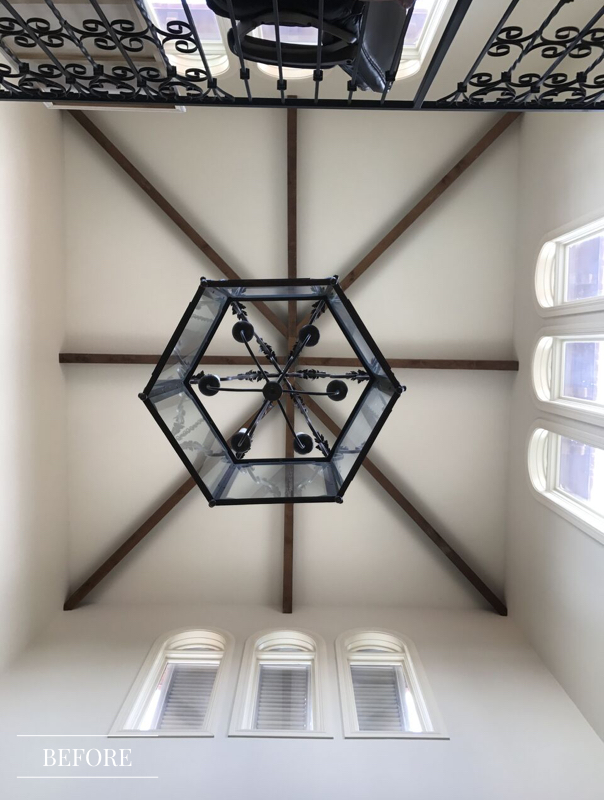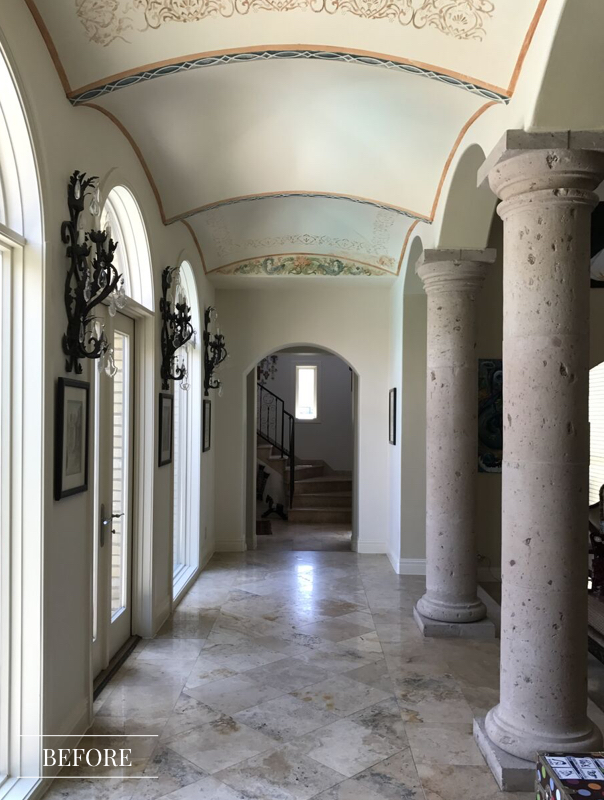 Q: WHO IS THE CLIENT AND WHAT IS THEIR SCOPE OF WORK?
We've been working with this client for years on projects ranging from her Lakehouse Retreat to personal office at work. With a busy schedule, she wanted a professional approach to design when she initially brought Pulp on and has been coming back ever since!
Our client called us in to help from the very beginning of this particular project, involving us during her search for houses. We were able to step in and lend our design eye to determine which home was best to create everything she dreamed the completed space would be. This project is a complete renovation, including interior and exterior paint, appliances, reconfigured floor plans, finishes and furnishings. We've got our hands full!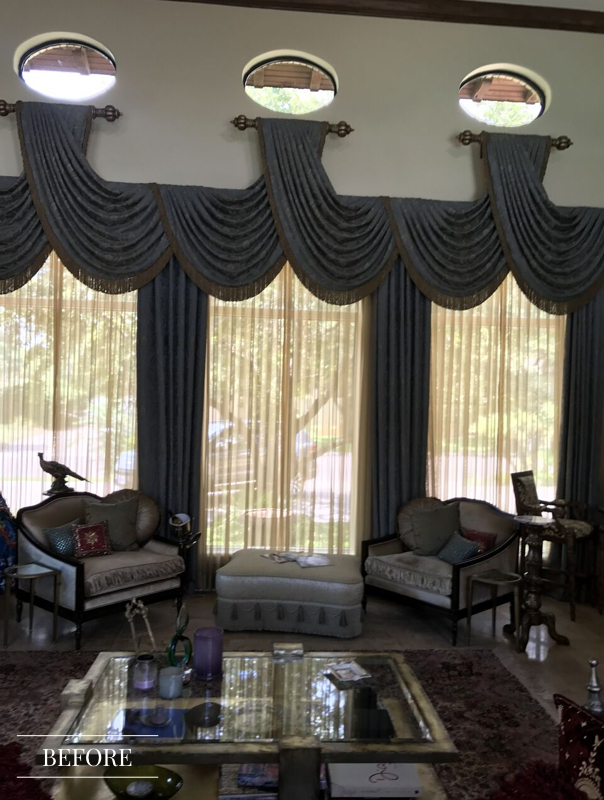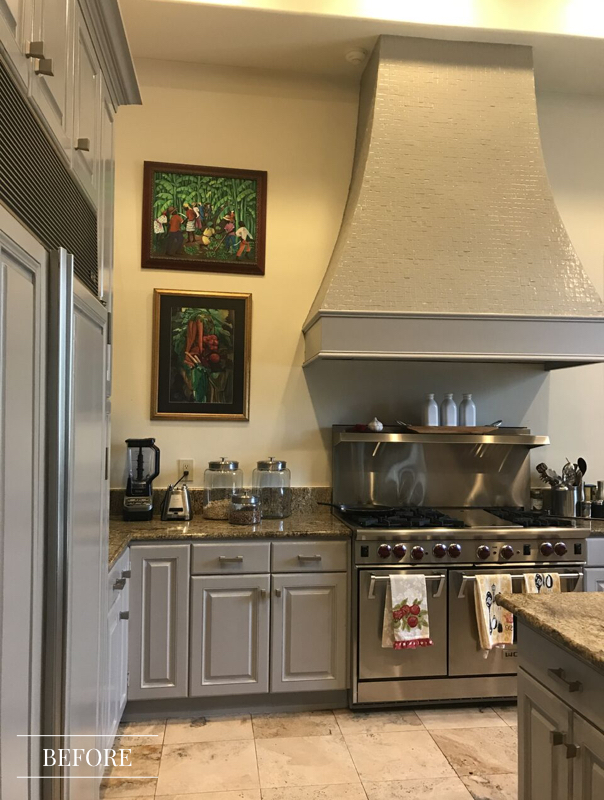 Q: WHY DID THE CLIENT DECIDE TO HIRE AN INTERIOR DESIGNER RATHER THAN TAKING THE PROJECT ON THEMSELVES?
Our client has used us before on projects ranging from residential to commercial, so she knows we'll be able to do the job right, do it well and make it look dang good. This client is based in Laredo so part of why she uses us is our amazing sources in Dallas. We do all the design work and selections in Dallas and have everything sent to Laredo for install!
Step Two: The Design Phase
Here's where we took everything we learned from our clients at our consultation and intake process and put all that information and our creativity to work for our clients. We started really getting to know who they are, their vision of their home and how they tend to "do life" in each room. Then we started by gathering inspiration from our clients in the form of a Pinterest board and began to collaborate on the design between our offices.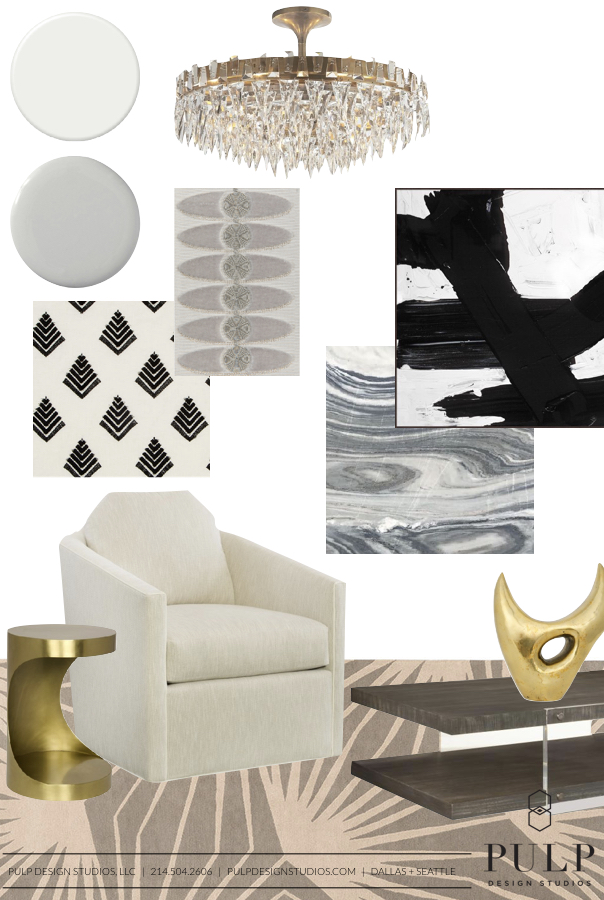 Q: WHAT IS THE INSPIRATION BEHIND THE NEW DESIGN?
This home is going to be a light, fresh home with a taste of California Farmhouse. It's a Mediterranean house that we're giving a casual, coastal feel through bright whites, brass, great artwork and a blend of stunning antiques and contemporary pieces.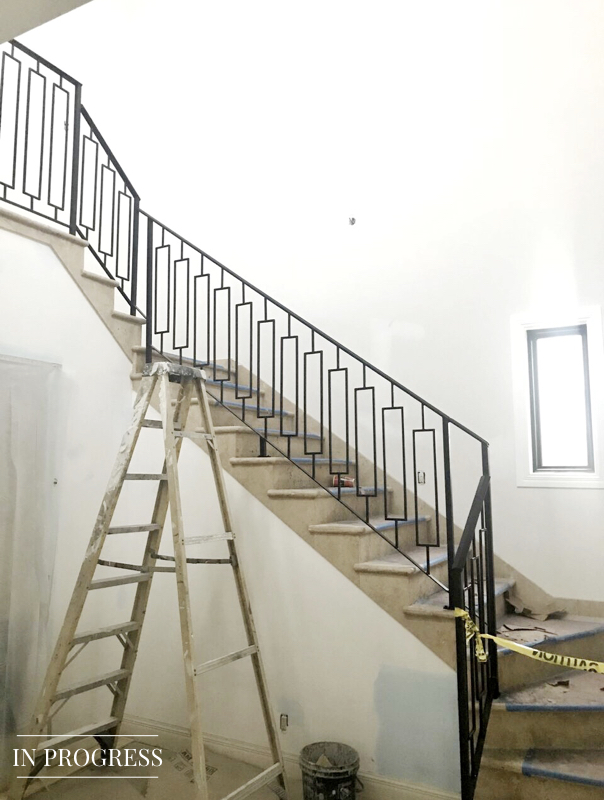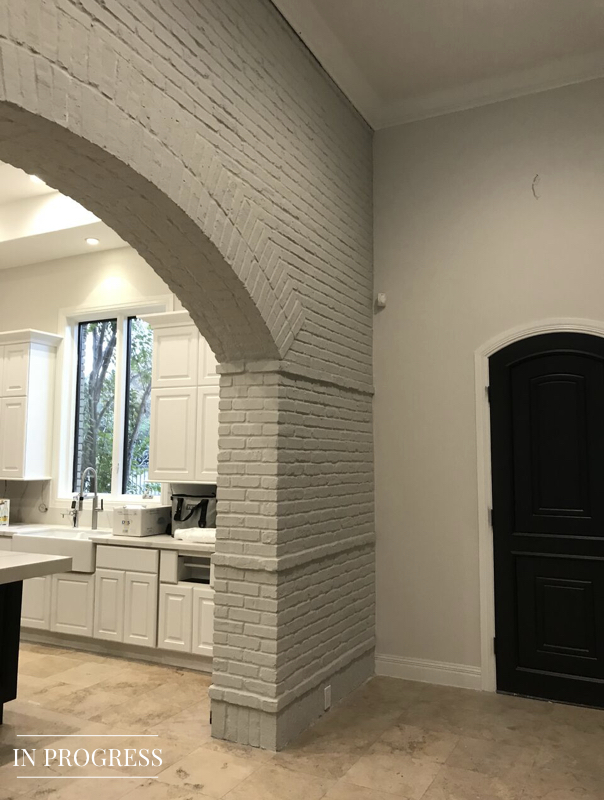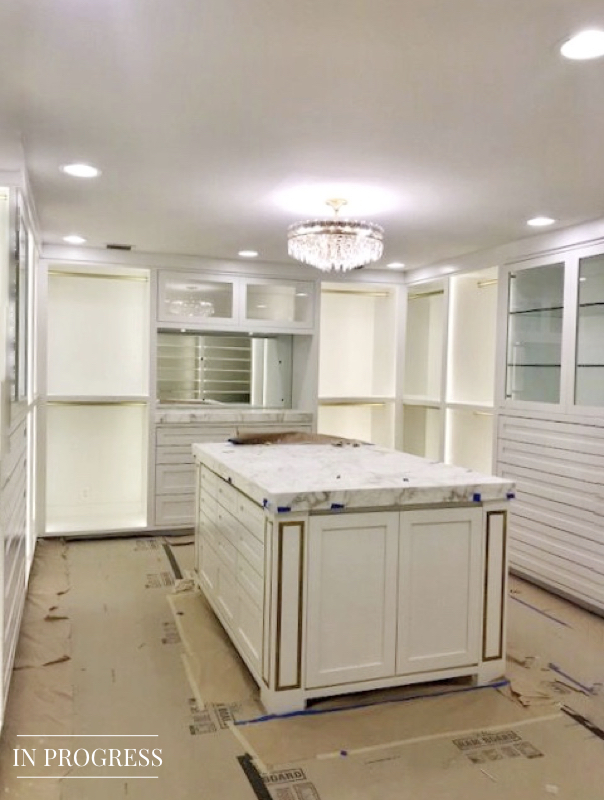 Dream closet for her in the works!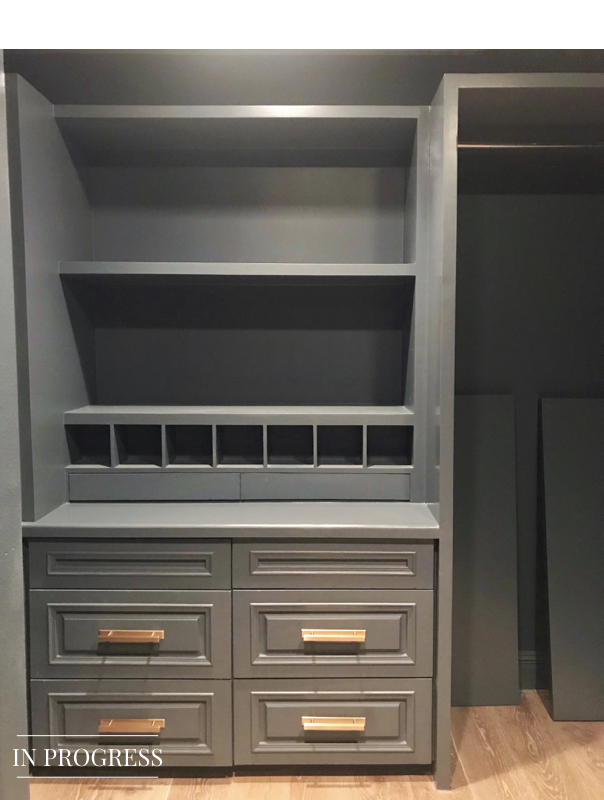 Dream closet for him!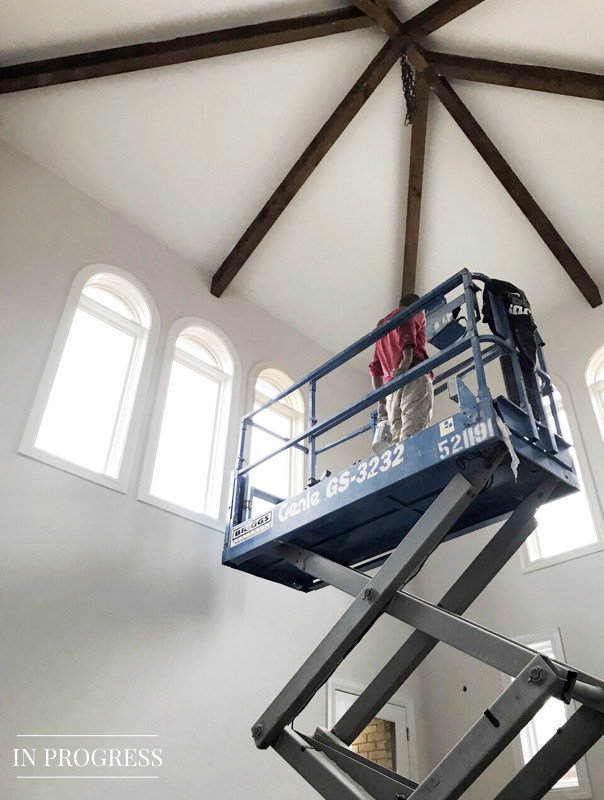 Q: WHAT WAS A UNIQUE DESIGN CHALLENGE AND HOW IS PULP SOLVING THE PROBLEM?
 The entry of the existing space was really dark. The whole house is brick, so we painted everything white and added these giant mirrors with sconces to brighten the space. The new paint alone was transformative and the mirrors help exaggerate the natural light, making the entire space much brighter.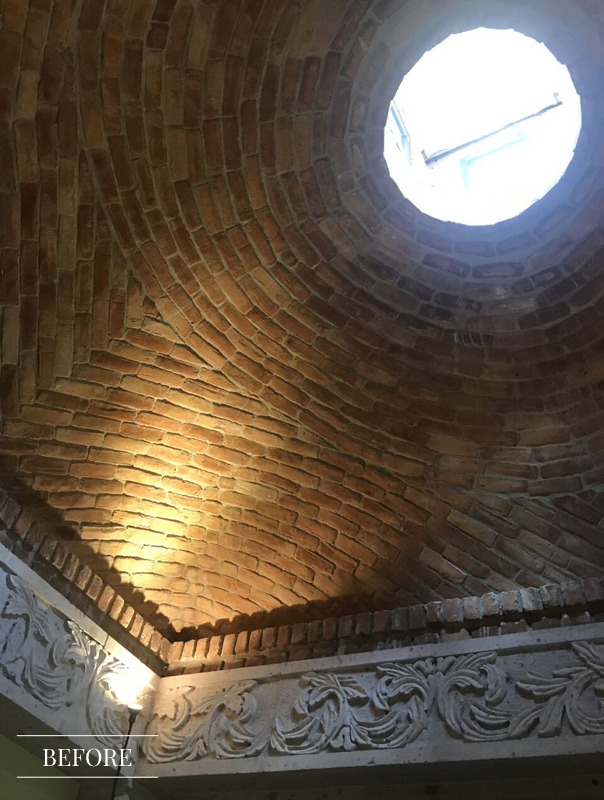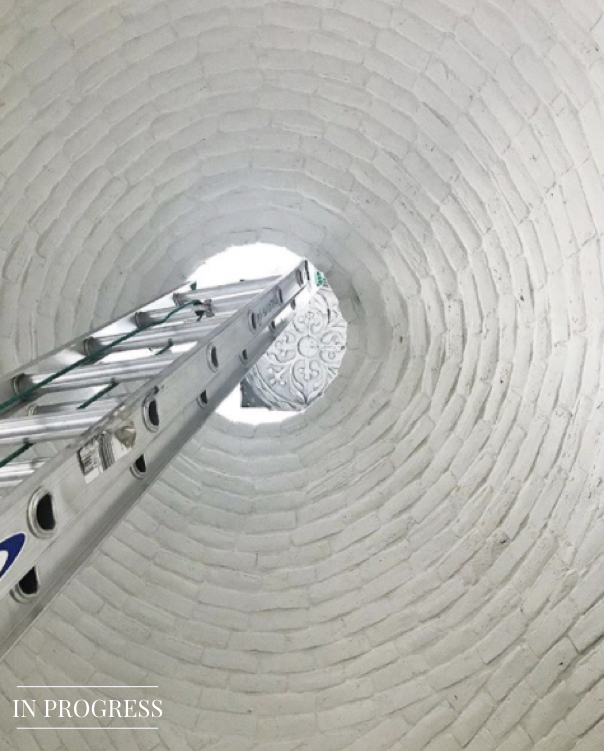 Step Three: Install + Execution
This project is in the midst of construction and renovation! Stay tuned and follow along for more as this project progresses! The installs are bound to be amazing!
Credits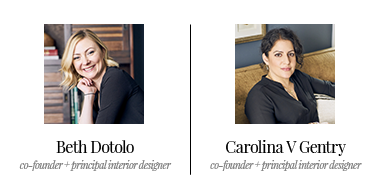 w