9/17/18
Schemed Up: The Design Community's Spin on Our Pulp for S. Harris Collection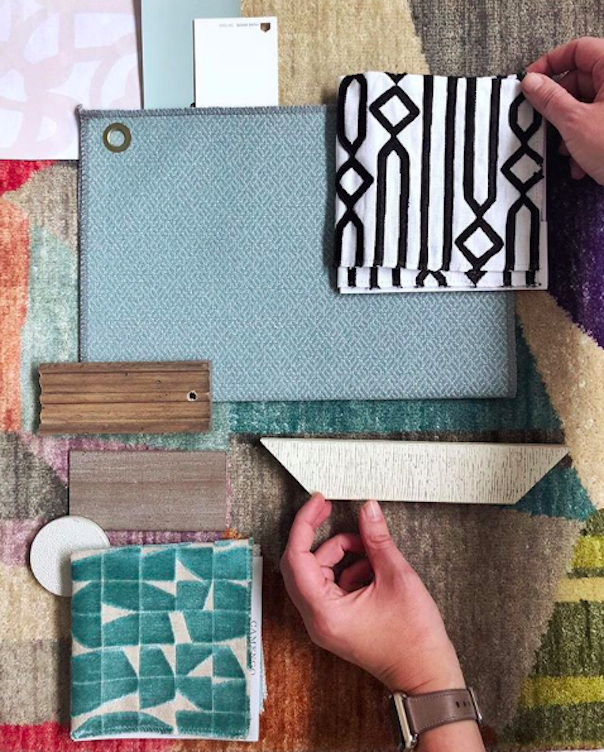 Our favorite travels and all the places we still dream of visiting were the driving force behind our globally-inspired textile collection, Pulp Design Studios for S. Harris. Yet, what we love most about the collection is how the patterns, textures and colors can bring a variety of different design styles to life. We've been so honored to see how these truly talented designers are inspired by and translate our fabrics into their own clients' designs. We can hardly wait to see these schemes come to life!
Check out just a handful of our favorite design schemes using our Pulp for S.Harris collection.
Inspirational Room Schemes from Our Globally-Inspired Textile Collection
"I absolutely love the new collection Pulp Design created for S. Harris, and this print is probably my favorite. I love the colors and textures, and we used this print as the jumping off point for a travel inspired master suite. The result is going to be stunning, and this fabric is definitely the driving force behind some of the design choices we made!" — @ariannebellizaireinteriors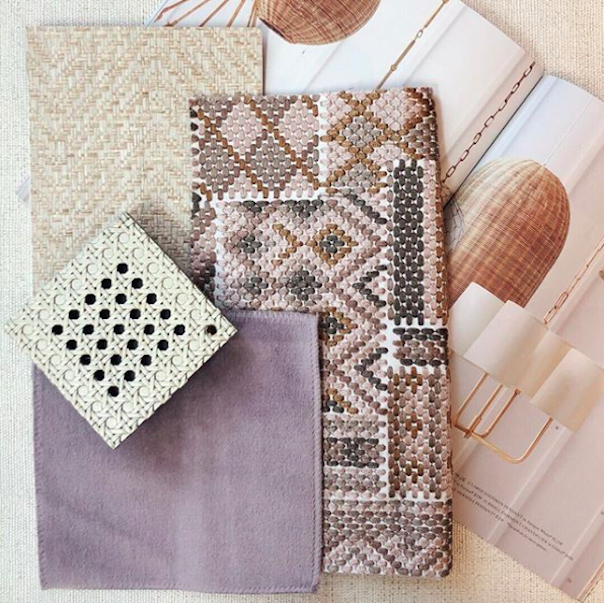 "We're working on a renovation of this great mid-century modern lake house outside of Portland. We wanted fabrics that had a retro vibe without seeming costume-y. So many of the Pulp options had a modern feel with vintage undertones and the colors and textures fit really well in our design scheme." — @emerickarchitects
Cartouche | Blackstone, Cartouche | Copper, Hidalgo | Royal, Scarab | Rust, Underground | Amber Gold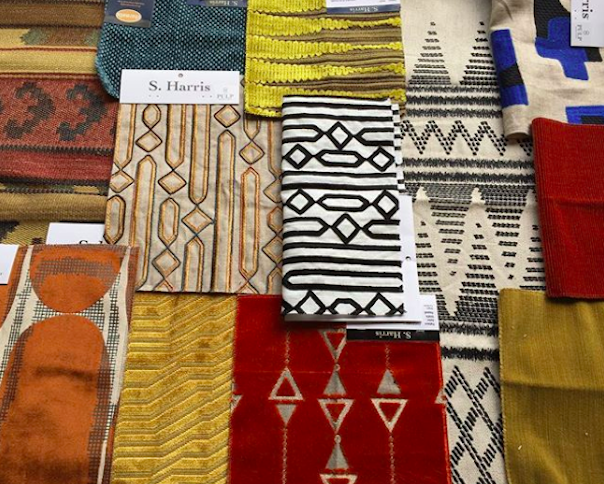 "I'm currently working on a renovation project of an upscale eye lash bar in Manhattan, New York. We're going for a high-end luxury vibe, showcasing plush fabrics and cool tones. I really loved how your fabric tied into my color story, so I thought it would be really fun to frame a yard by each client's eyelash bed where they lay while they have their lashes done. Custom framing  a plush fabric instead of using typical art is going to be a fun twist!" —@eneiawhiteinteriors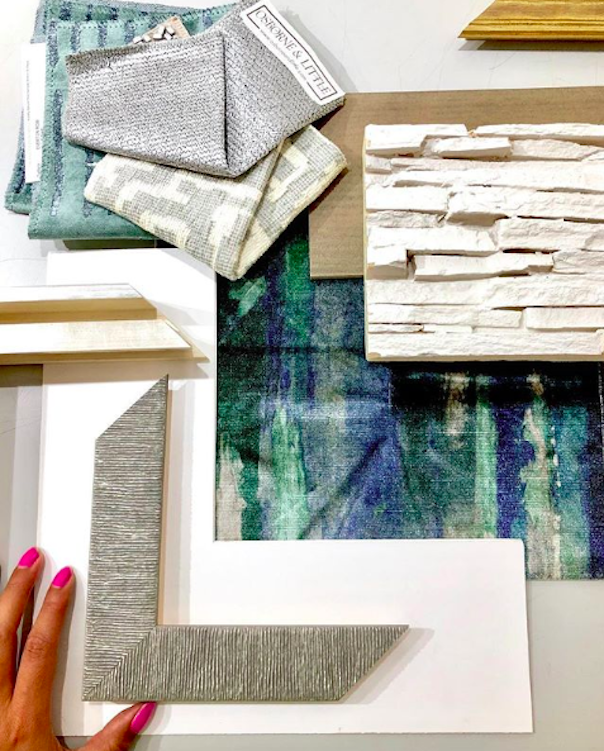 "The Scarab pattern from Pulp Design Studios for S. Harris is one of my favorites from the collection. The multiple layers of texture and pattern are what caught my eye. The embossed hatch mark overlay adds great texture to the velvet! My scheme was inspired by a few quilt art pieces and the hatch marks in the Scarab are reminiscent  of stitching textiles.  It also brings a touch of luxe to the scheme with the velvet texture and rich cinnamon color. It's a must have to bring this look together!" — @kiyondapowell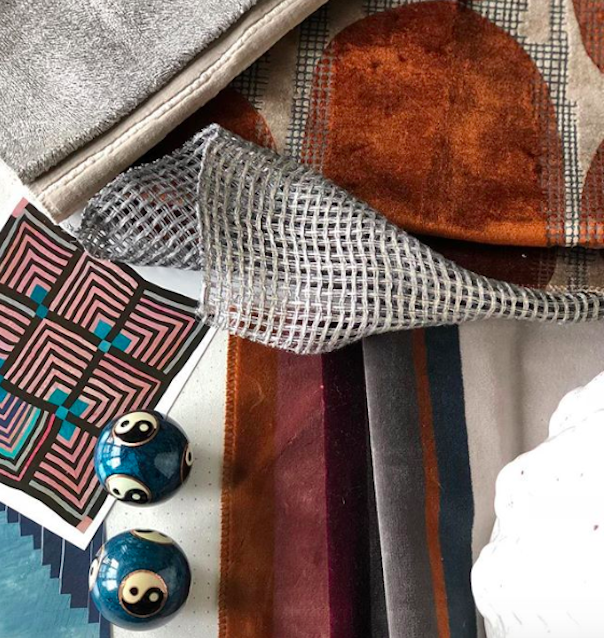 "I put this mix of graphic patterns together with a cool, modern woman in mind. A little bit glam, a little bit playful, completely current  – this lavender, copper and ivory scheme would be perfect for a master bedroom, home office or anywhere else a queen reigns supreme!" — @thehumblepalace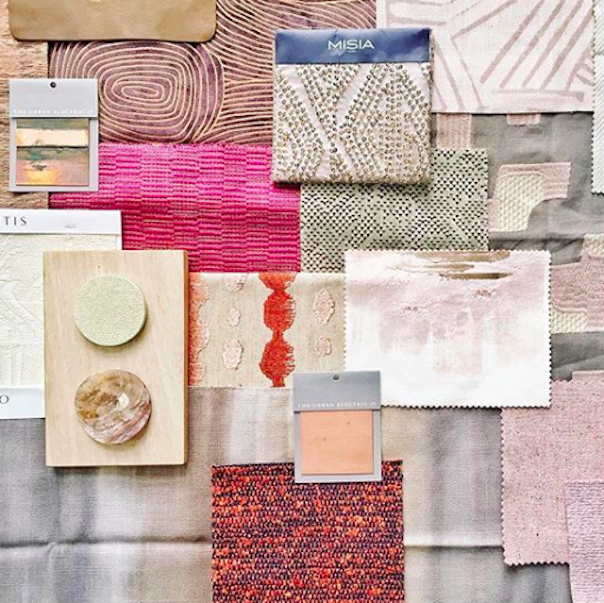 Keep tagging us in your photos with Pulp for S. Harris fabrics! And if you're a member of the trade and haven't gotten your hands on memos yet, click here for info on our trade program!
Credits