9/26/18
This Modern, Artistic Home in Dallas Started as a Blank Canvas. See the Progress!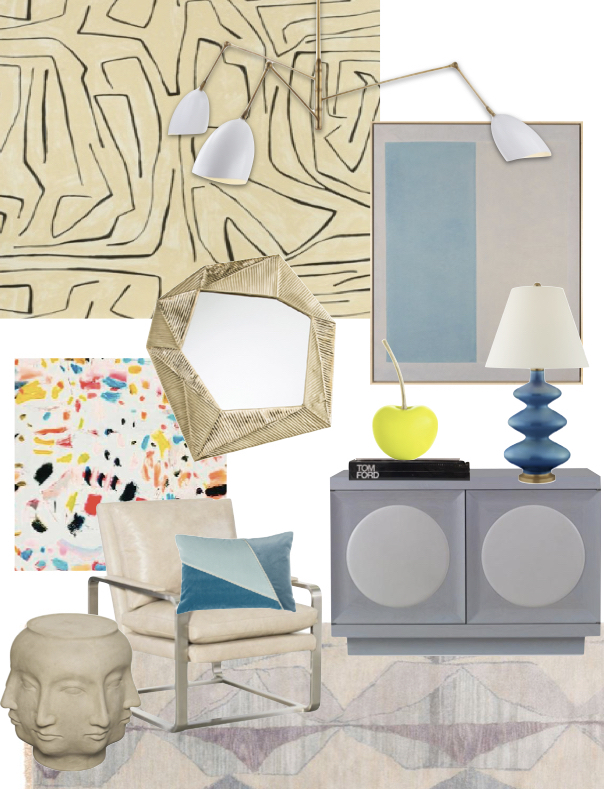 As part of our Three-Step Design Process, we are taking you on a tour through projects that are currently in progress. We love getting to share an inside look at who we're working with,  why they wanted to hire an interior designer and how we are working with our clients to create forever spaces that elevate the way they live.
Step One: Consultation + Intake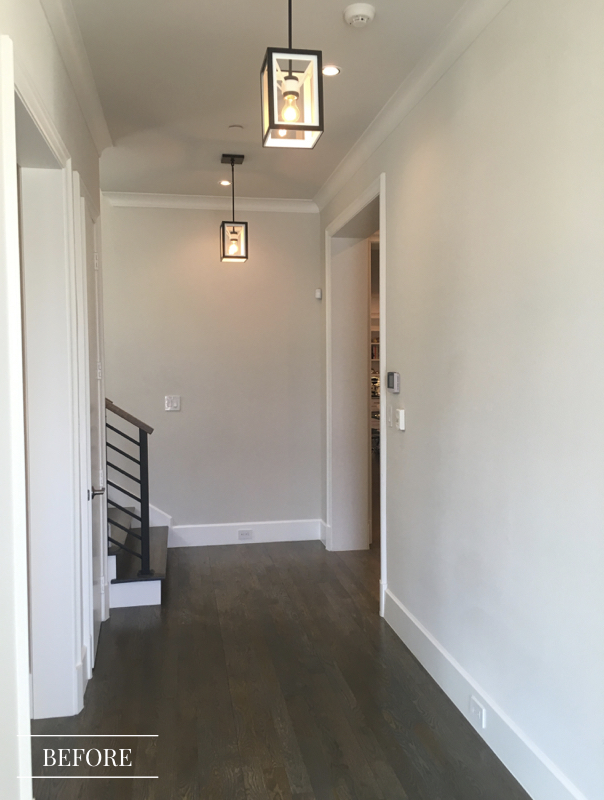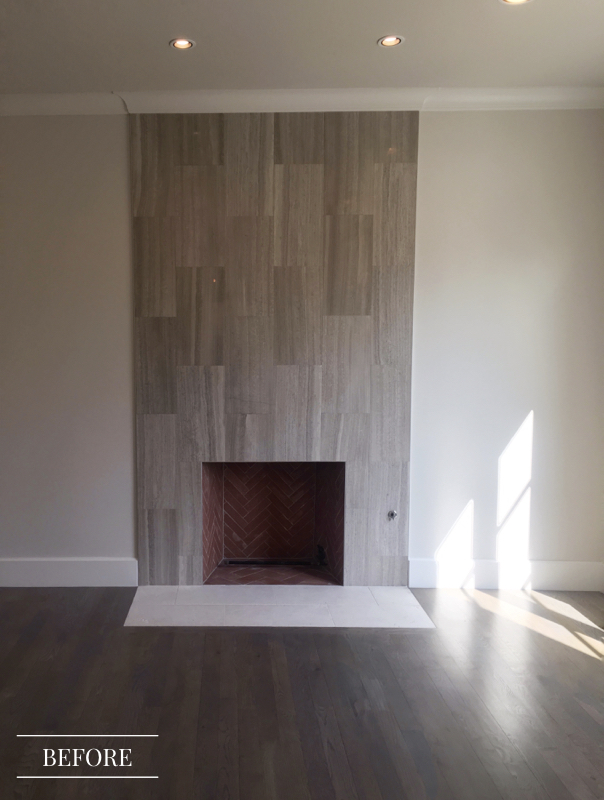 Q: WHO IS THE CLIENT?
Our clients are a hip young couple in Dallas with a toddler. They had lived in their home for nearly a year when we came onto the project and they were having difficultly finding furniture they loved, while putting together the cohesive look they desired.  Needless to say, they were in search of the right firm to help take their living spaces from empty rooms, to livable luxuries.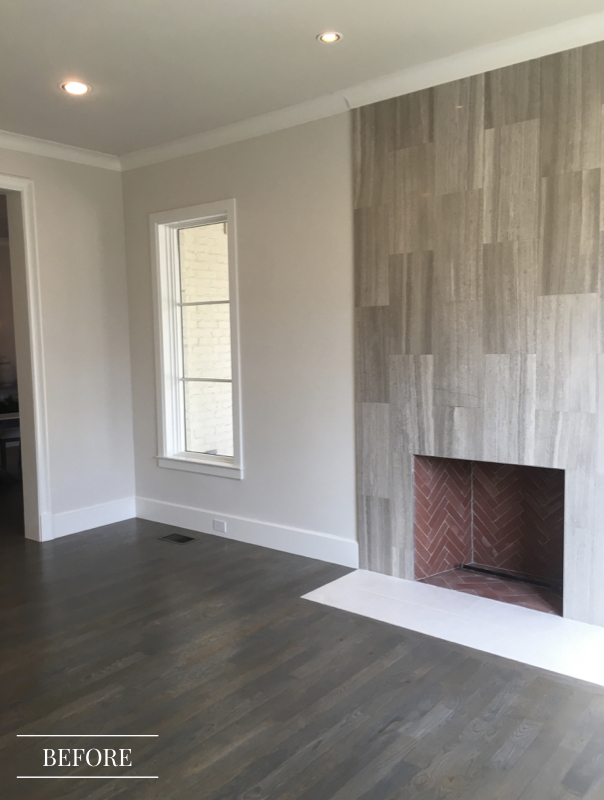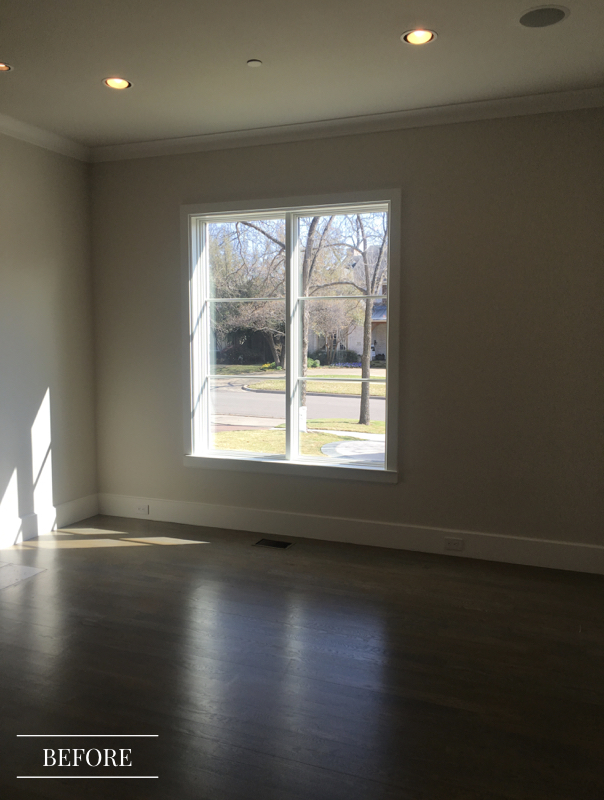 Q: WHY DID THE CLIENT DECIDE TO HIRE AN INTERIOR DESIGNER AND WHAT IS THE SCOPE OF WORK?
Just like the search for the right hair stylist, finding the perfect designer and approach can be a challenge. Our clients ultimately decided they needed to work with a full-service firm not only to get their desired end result, but for the hands-off experience while the project was in-progress. Home projects are a ton of work! And our clients knew they needed to bring in experienced professionals to help nail down and execute their vision.
A couple main priorities were the formal living room and home office. The formal living room often makes the largest first impression…and we all know first impressions are everything. We tackled furnishings, window treatments and artwork, bringing our full-service approach to each space.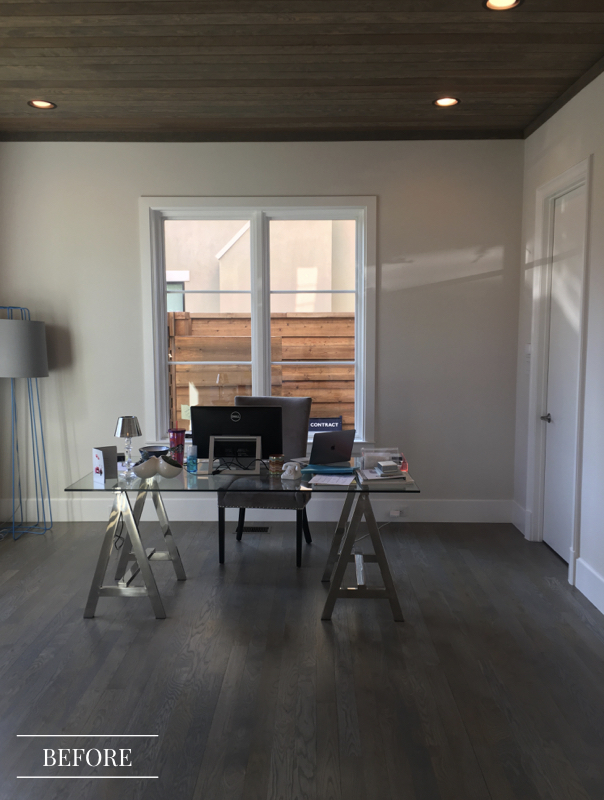 Step Two: The Design Phase
Here's where we took everything we learned from our clients at our consultation and intake process and put all that information and our creativity to work for our clients. We started really getting to know who they are, their vision of their home and how they tend to "do life" in each room. Then we started by gathering inspiration from our clients in the form of a Pinterest board and began to collaborate on the design between our offices.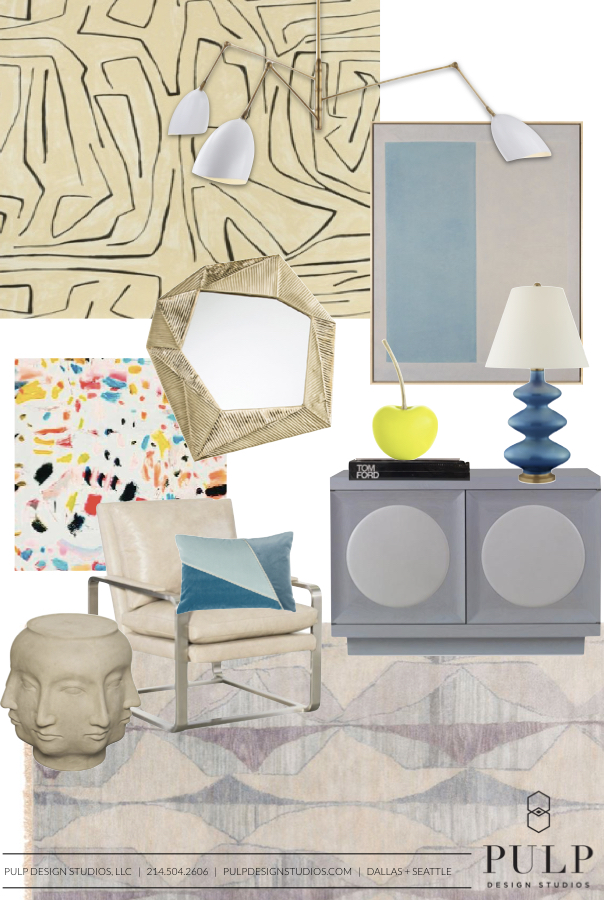 Q: WHAT IS THE INSPIRATION BEHIND THE NEW DESIGN?
This is a contemporary house, putting the right bones behind our plans for a modern design, full of playful pops of color and pattern. After getting to know the ins and outs of how our clients live in their space, we created a vision of a modern design full of life. Their finished space would be equal parts sophisticated and artistic, giving their home the ultimate cool factor.
Our clients had clean style, but wanted their space to make an impact. Every item we selected for them brought a punch — whether the subdued, but interesting art, or eye-catching sofa and wallcovered ceiling. We wanted their space to feel like an art gallery, putting their personalities on display through stunning furnishings.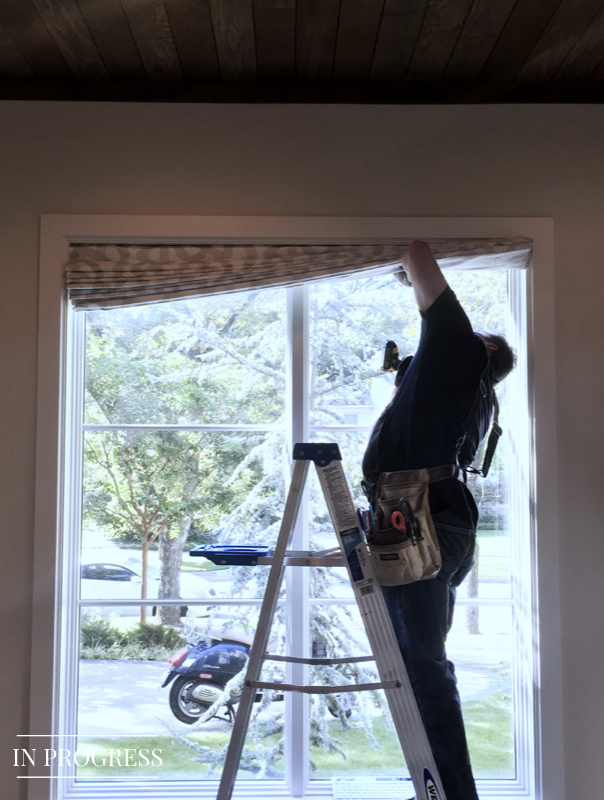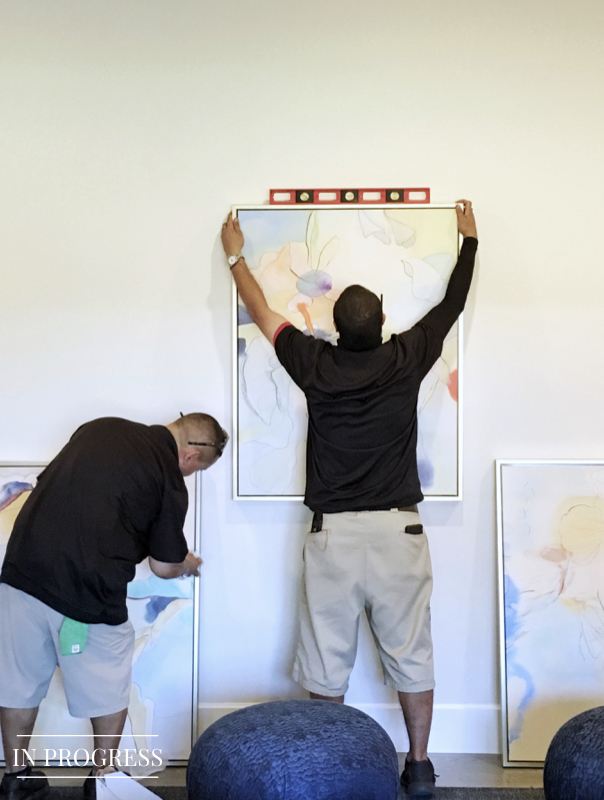 Q: WHAT WAS A UNIQUE DESIGN CHALLENGE AND HOW IS PULP SOLVING THE PROBLEM?
Our client loved the desk we selected for her home office, but has a desktop computer which meant cords on cords. We worked with the vendor to add a panel and grommet to the back that would provide a space to tuck away all the unsightly cords. Everyone knows the frustration of trying to control the chaos of electronic cords, so we went the custom route to create a solution, without compromising on style. A win, win!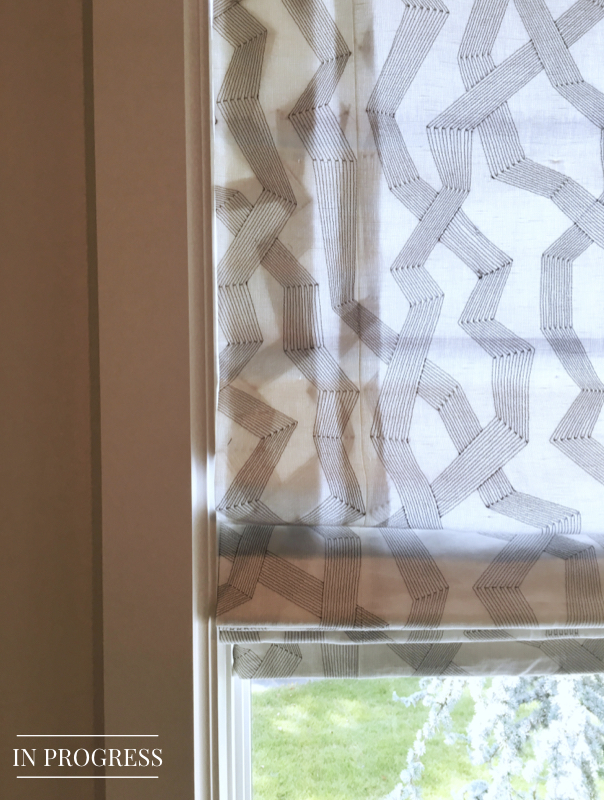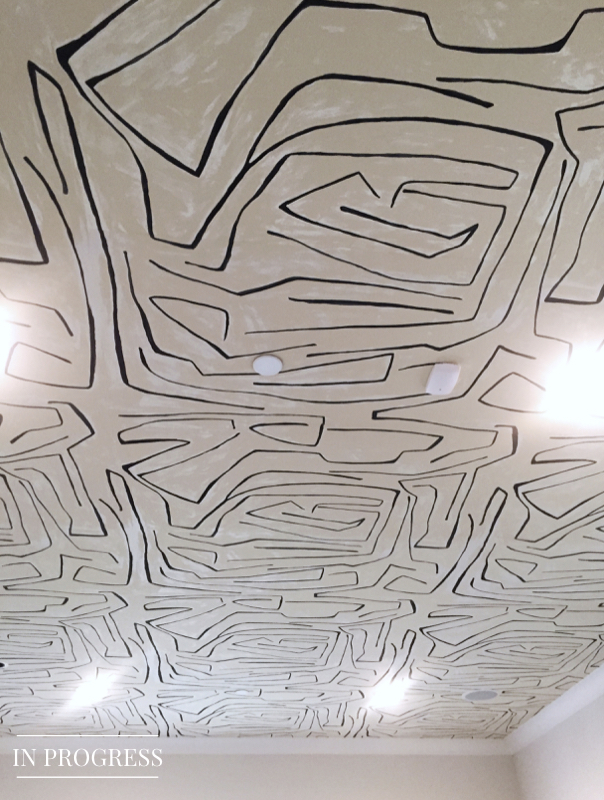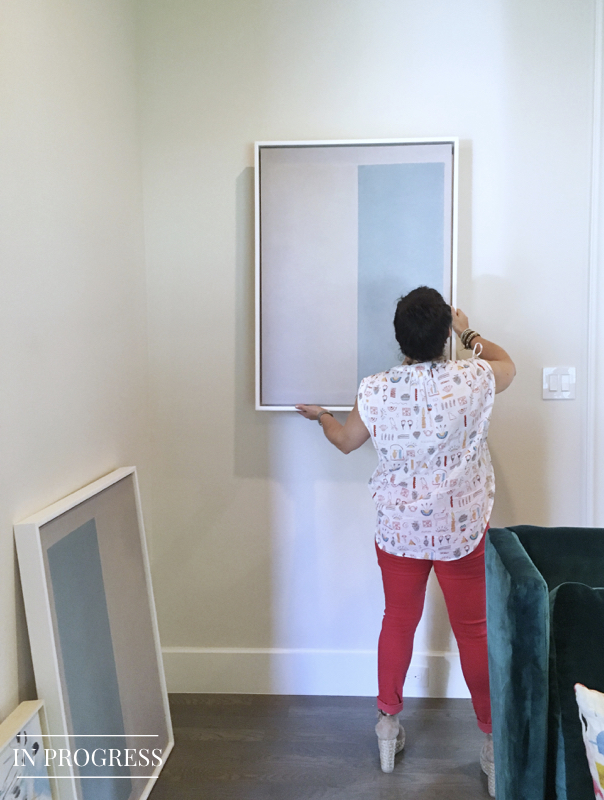 Step Three: Install + Execution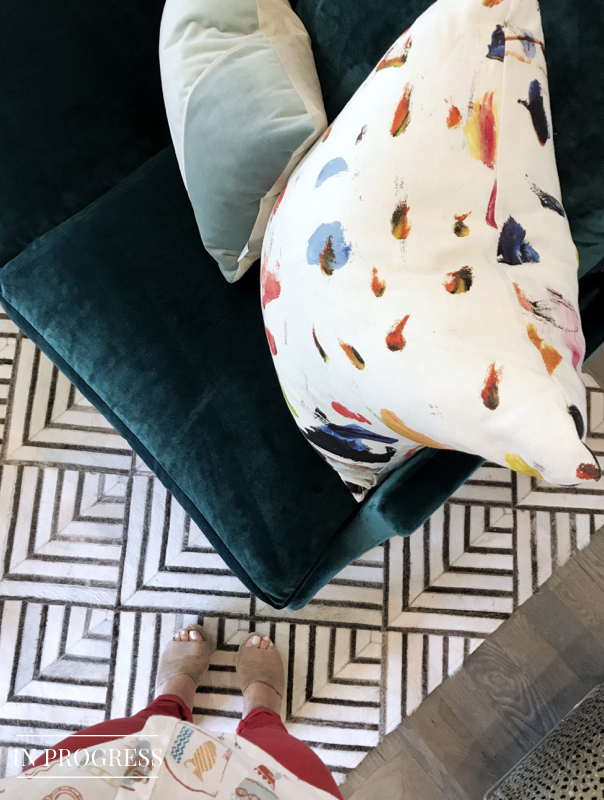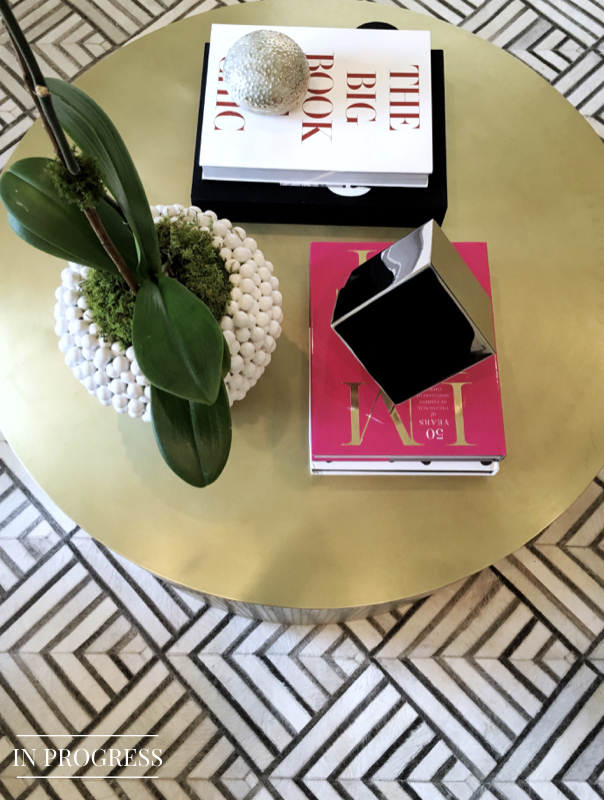 Q: WHAT WAS THE CLIENT MOST EXCITED FOR AND WHAT DO THEY LOVE THE MOST?
Our clients were blown away with our level of detail and professionalism while keeping the process light and fun. They were so excited to get to sit back and let our team take the reigns on design and logistics. Having a team in place to handle everything from vendor coordination to install allowed our clients to enjoy the finished spaces that much more! We gave them a vibrant blue sofa, which was met with some hesitation at first, but they completely fell in love after seeing it installed in their home. A flair for the unexpected success story!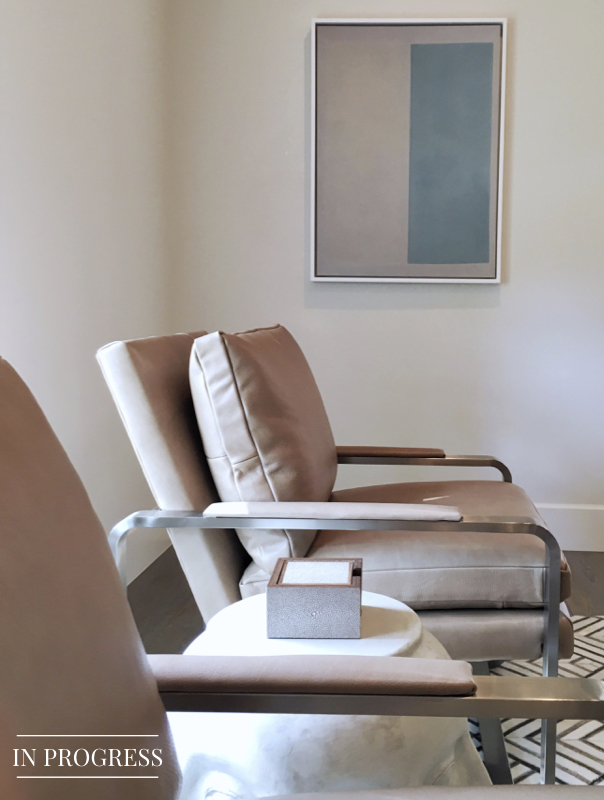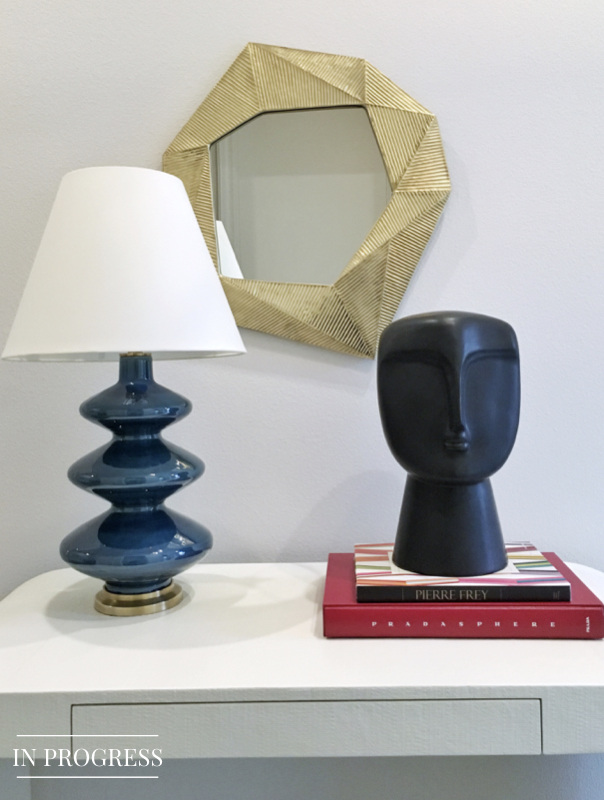 Stay tuned for the final reveal!

Credits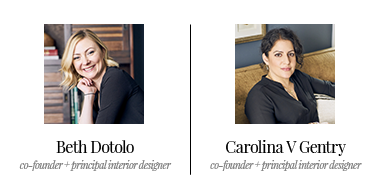 w