10/5/18
Founders' Picks: The Friday 5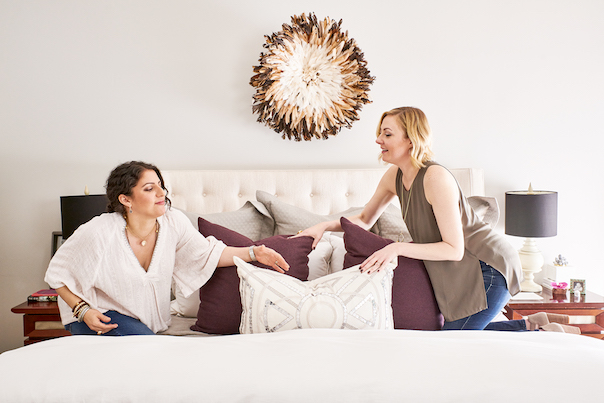 Happy Friday and Happy October! See our favorite picks of the week…
Fashion + Home Must-Haves for October

BETH'S PICKS
Monochromatic statement earrings that go with everything.
A new podcast that keeps things real, but humorous. Perfect for your commute!
Get inspired to throw a party with gorgeous cheese knives with the prettiest details.
I've been all about neutral ceramic mugs!
Look no further for a unique yoga mat with the coolest of patterns.
CAROLINA'S PICKS
All fall outfits require a staple earth tone suede jacket.
A delicious seasoning for veggies or meat!
Vibrant pillows with a global feel and trim details are a must!
The fringe, the colors, the details… this stool is perfect for a trendsetter.
The classic black handbag gets dressed up.
Shop the Friday 5

Credits