1/16/19
3 Tips for Buying the Right Bar Stool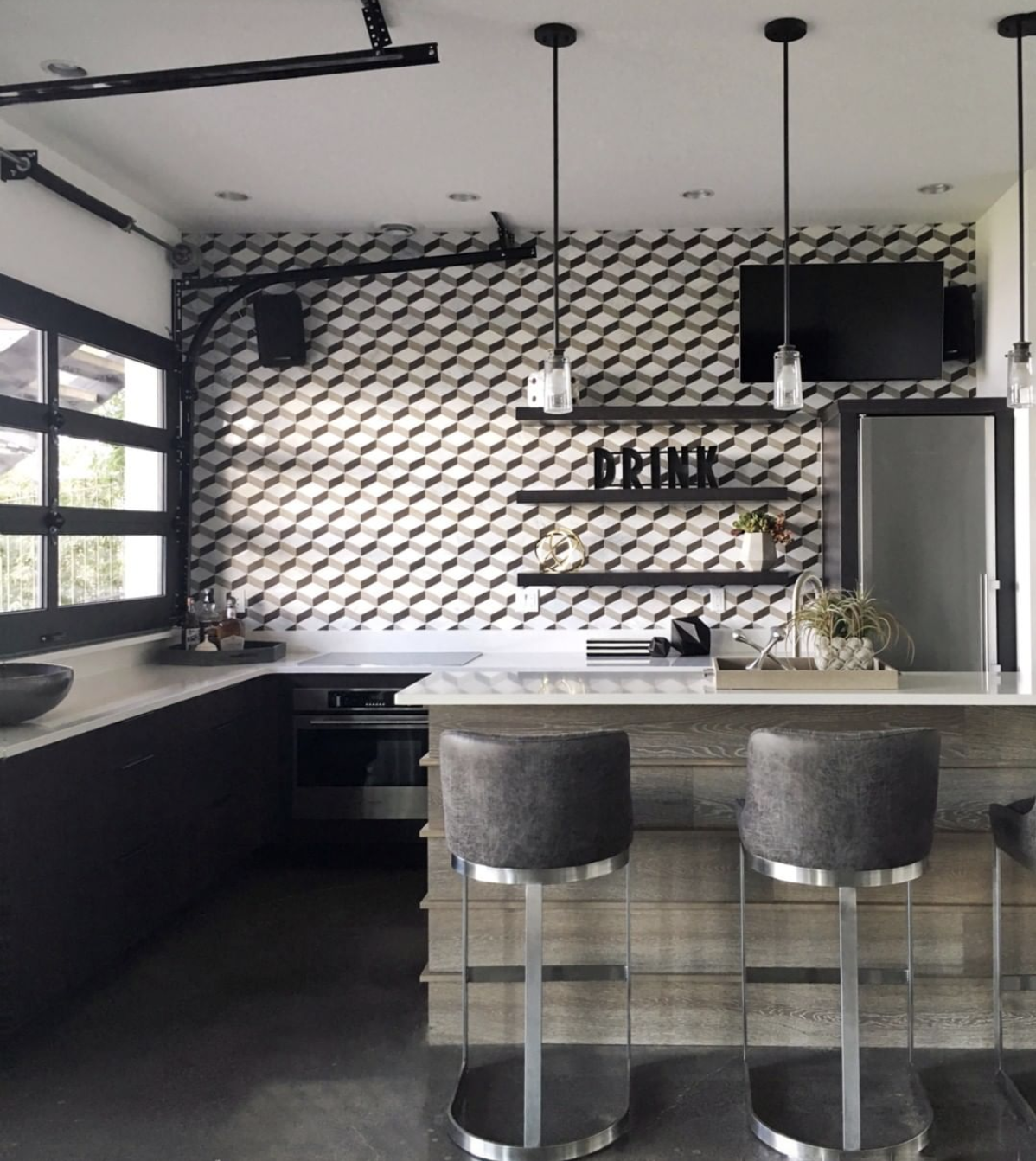 interior design by Pulp Design Studios – image via @pulpdesigns instagram
Even though most people call all shapes and sizes "bar stools," there are actually a lot of different heights, styles, and official names for this popular seating option! In fact, there's a perfect fit for every table, counter, or bar. Here's an easy guide for getting the stool that's right for your room: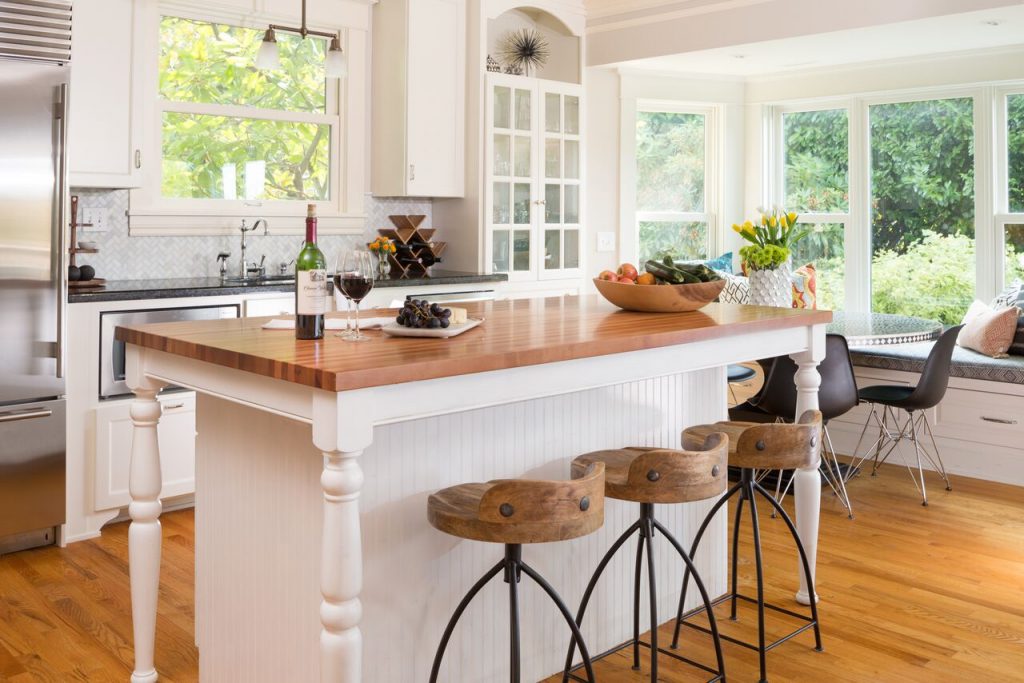 interior design by Pulp Design Studios – tour the project: Eclectic Abode
1. Made to Measure.
Officially in the design world, a table-height stool should be between 16 to 20 inches from the seat to the floor. A counter-height stool is between 24 to 27 inches. And a bar-height stool should be between 28 to 32 inches. As you can tell, they're named for the surface that they'll work with. Measure the table, bar, or counter carefully so you have room for the stool and a seated person's legs to fit under the surface top!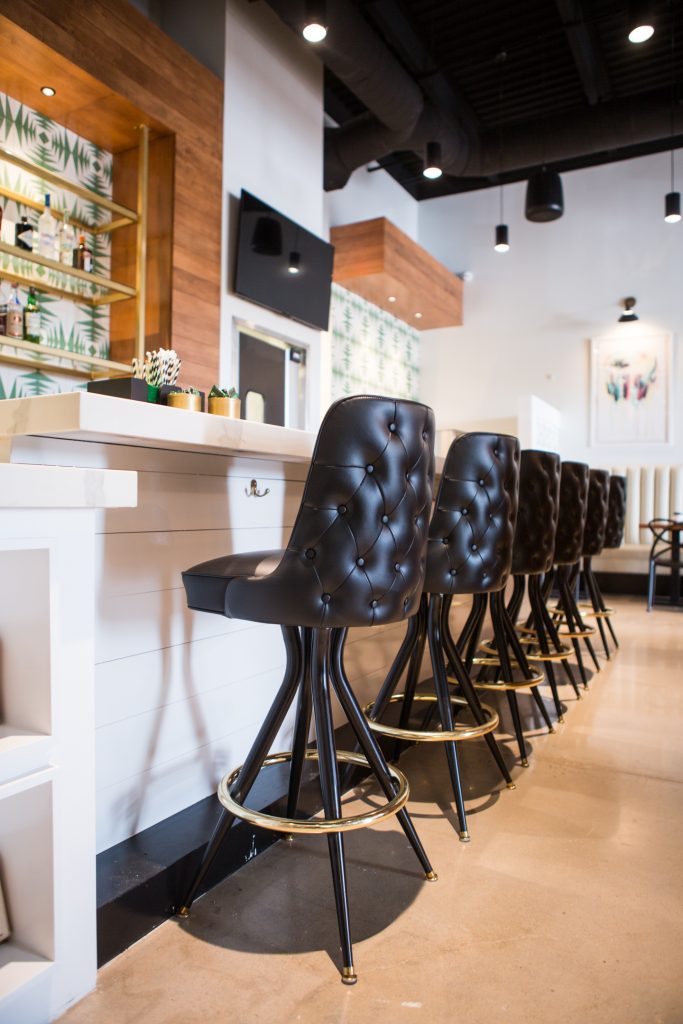 interior design by Pulp Design Studios – tour the project: Anise Kitchen + Market
2. What's Your Style?
Stools can be made with no back, a low back, or a tall back. And they can scoot, slide, or swivel. You can even find stools with arms or without. The easiest way to decide which one is right for you is to think about the time someone might spend on that stool. If they're just pulling up to watch you prepare food, a backless stool could work. But if you plan to use the seating area for eating or lounging, go for comfort with a tall back and swivel option.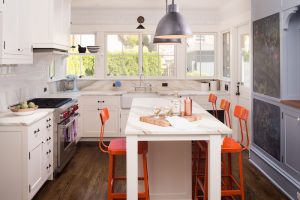 interior design by Pulp Design Studios – tour the project: Fearless Style
3. Material World.
There are so many fabulous options in stools today. Lucite has been trending for a few years now, and still looks amazing in a setting where you want the stool to be a quiet part of the decor. We love all-metal stools, and those with raw wood seats. Keep the material in mind when thinking about how the stool will be used, too. An upholstered seat makes for a better experience if a person plans to spent a lot of time there, but it can also be difficult to clean if you don't choose the right textile.
No matter which style or height you choose, stools add a lot of extra function and seating to any room. Use our tips to help find the perfect one for your home! And, if you need help with your own interior design needs give us a call!
Credits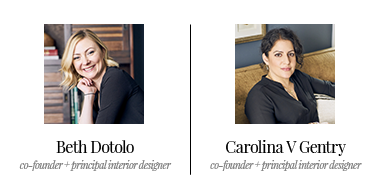 w