2/18/19
The Drapery Debate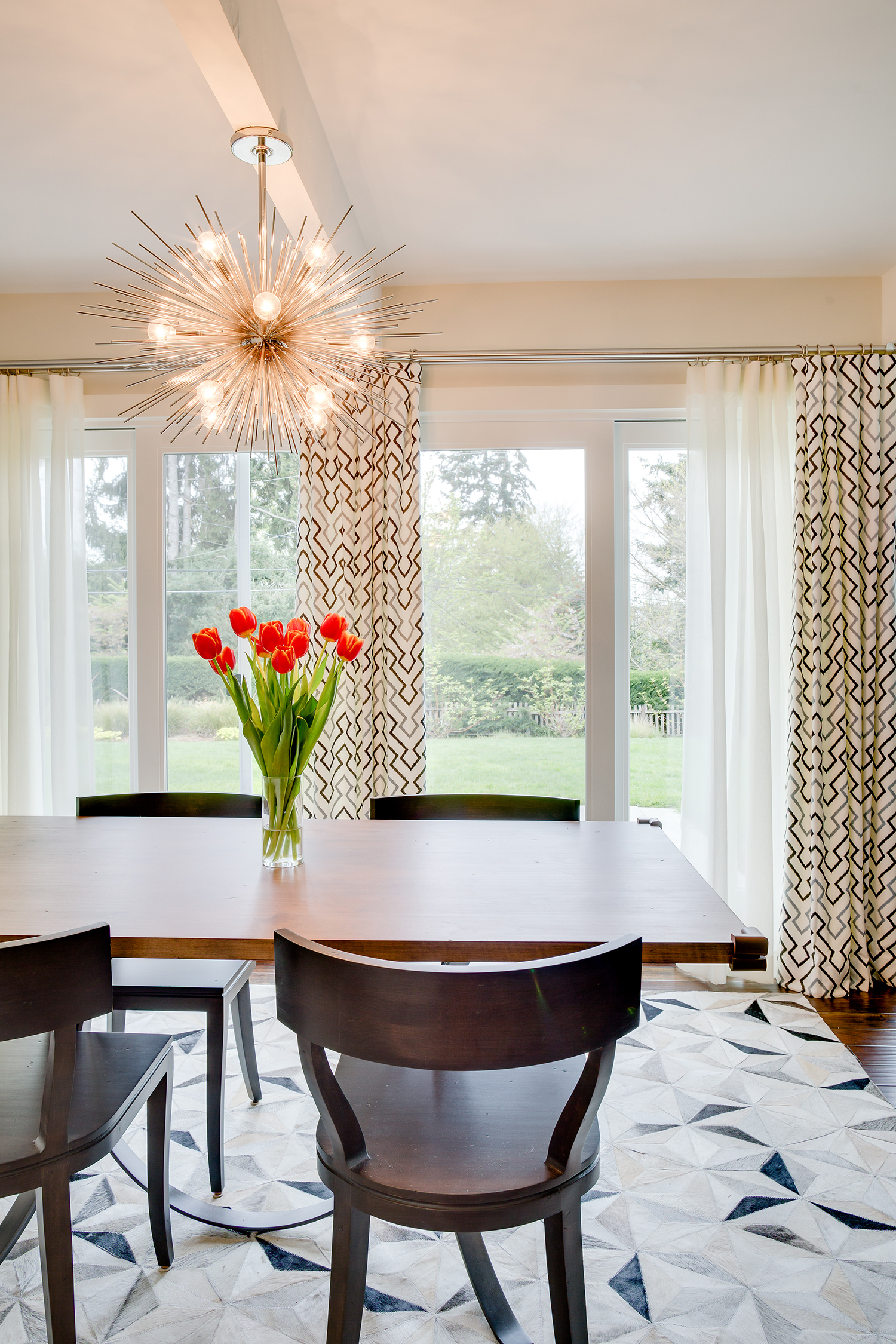 The debate isn't whether you call them drapes, curtains, or window treatments, the REAL debate is whether to cover your windows or leave them bare. Some interior designers don't believe a room is really complete without some sort of window covering. Here at Pulp, we are all about beautiful windows with no other decor on them; but we also love gorgeous drapery. Here are a few of our guidelines about when to use window treatments and when to let the sun shine in:
Frame the View
If you have a gorgeous vista outside, like a garden or water view, then don't block a single inch with drapery! You really want to have lovely windows to make this work, like the ones in our contemporary project above. And be sure that you either have UV film on the glass, or you're using fabrics that are UV protected.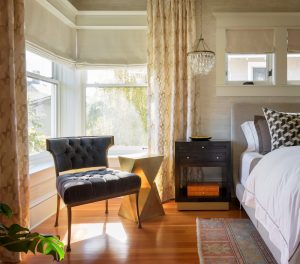 Do Not Disturb
Of course in a bedroom we like to use drapes, and often we'll add in shades to really block the light. You want to have a great night's sleep and studies show a dark room is best for those much-needed ZZZZzzzs. If you don't want to double up on your window coverings, be sure to use light-blocking panels or double line your drapes.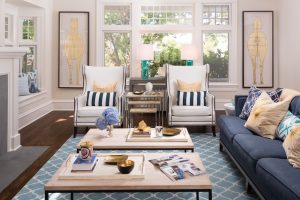 Highlight Architectural Details
We love to work on homes that are from decades past – they have a lot of great architectural details and fabulous windows. It would be a shame to cover those up with fabric, so we like to let them be the stars of the show.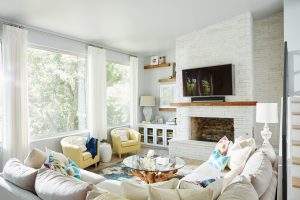 Take a Subtle Approach
In a family room, you may want to cut down the glare on a television or get a little privacy in the evening. Subtle sheers are perfect for that! Look how they almost disappear in our lakehouse project above.
Don't Make It Awkward
Some homes have fabulous windows that are an awkward shape for curtains and shades. Leave them alone! Let them have their moment – but if you do need to cover them for privacy, be sure you have something custom made to fit.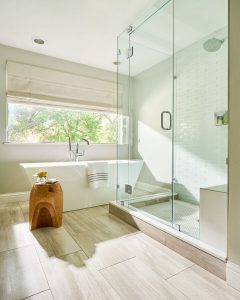 Privacy, Please
Of course there are certain rooms where privacy is key, and a bathroom is definitely at the top of the list. We like to use shades in this room for a sleek and more modern style.
Use these ideas to help you decide whether to cover or reveal the windows in your home!
Credits