4/15/19
How to Get the Perfect "Shelfie"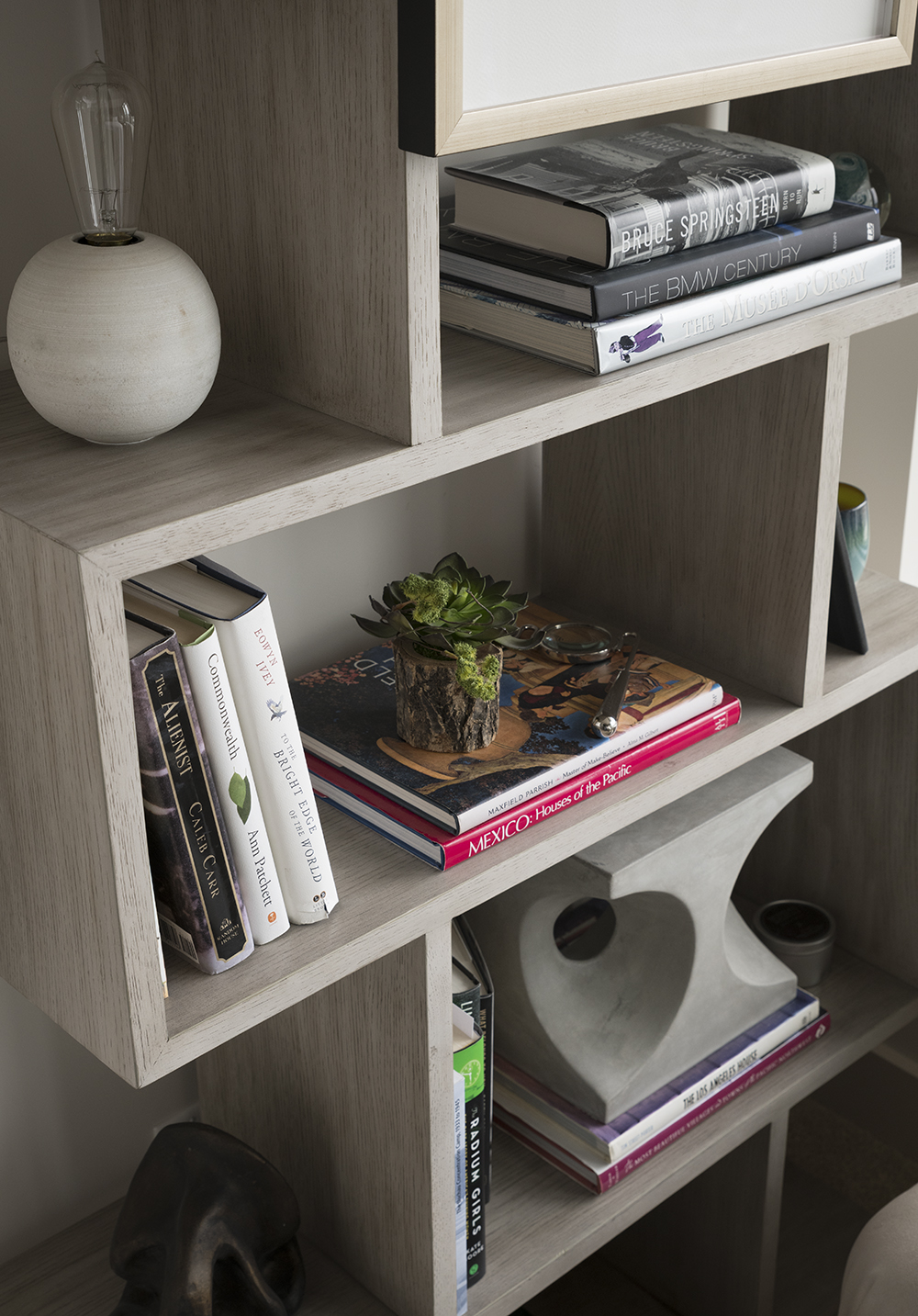 There's nothing we love better than a good "shelfie." That's a shot of a gorgeously styled set of shelves, and there's an art to getting that perfect look. We have a few tips that will help you style your bookshelves like a pro, so don't be intimidated when you're staring at miles of empty shelves!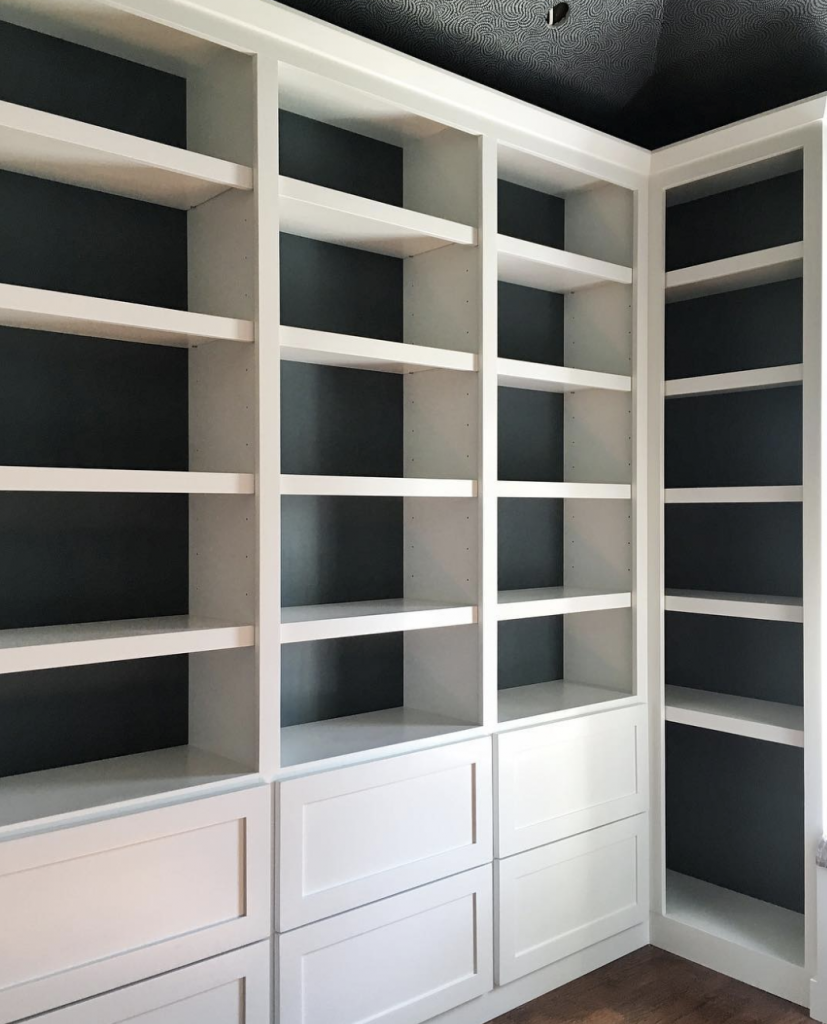 Consider the Background
Before you place one thing on the shelves, think about the walls or back of the shelves. We love to paint a contrasting color there, or even add a stunning wallcovering like the one from Phillip Jeffries below. Having color or pattern peek through between the items on your shelves makes them more visually interesting.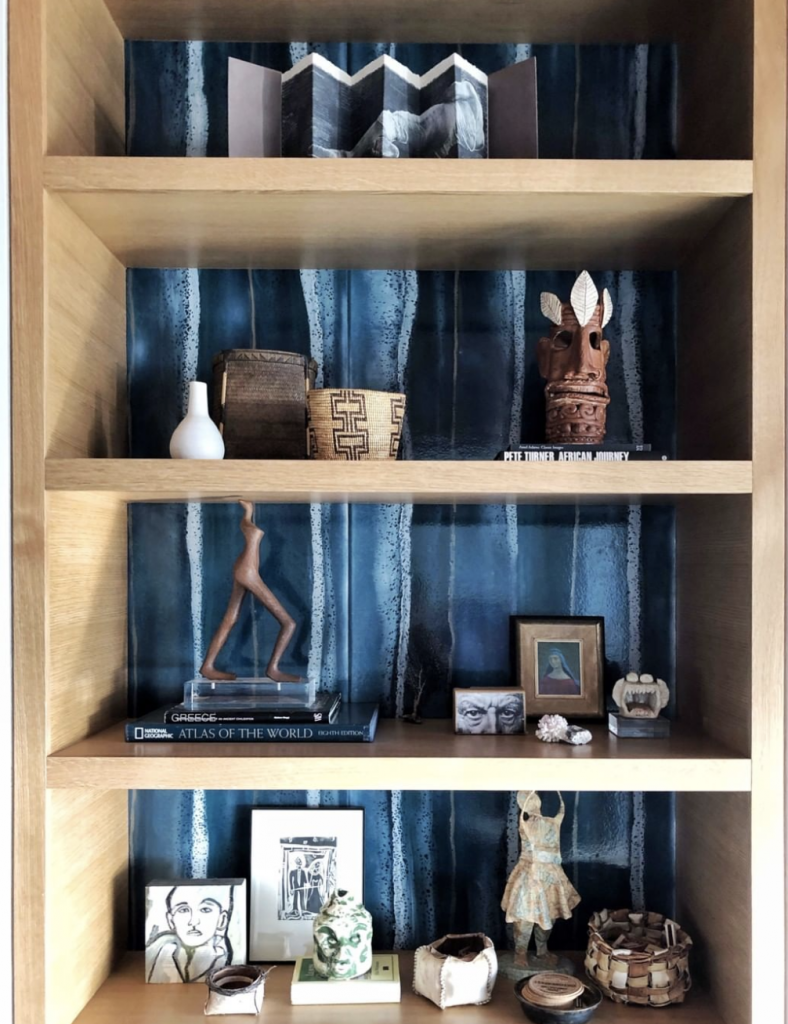 Favorite Things
Show your personality on your shelves! This is the perfect place to showcase art and items that you've brought back from your travels – they should be things you love and that have meaning for you. Showcasing these pieces will really tell the story of YOU.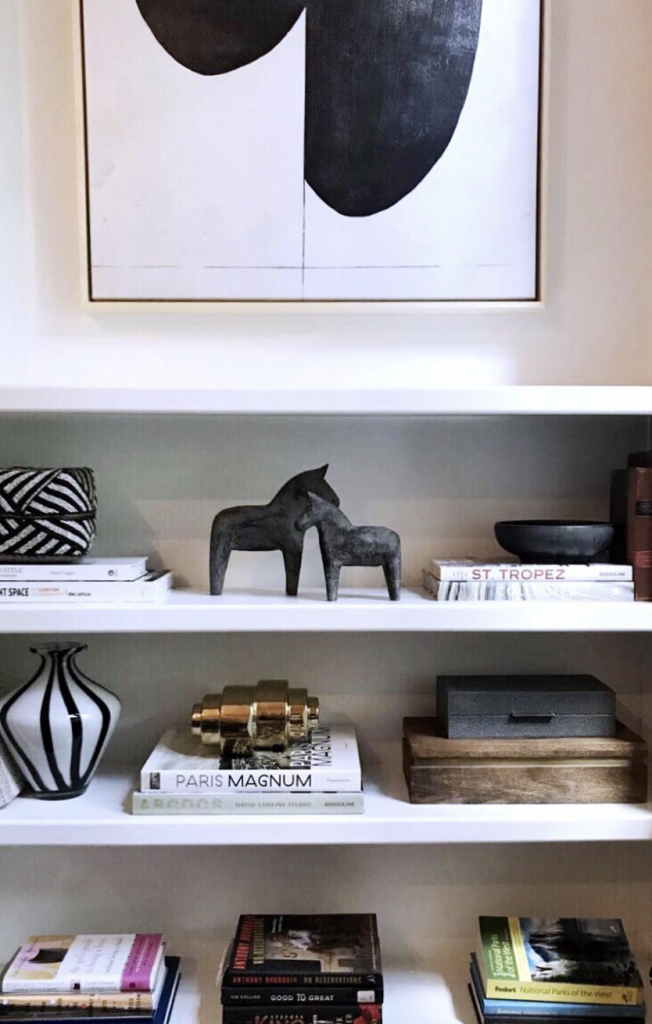 Don't Forget the Books
They're called bookshelves for a reason! You should definitely include books on your shelves. But don't just randomly place some books you found at a flea market. Select books that tell a story…literally. They could have specific colors on their covers that coordinate with the room. The topics could be about things you feel really passionate about, like art or music. Or if you are a major reader, be sure to display the books that mean the most to you.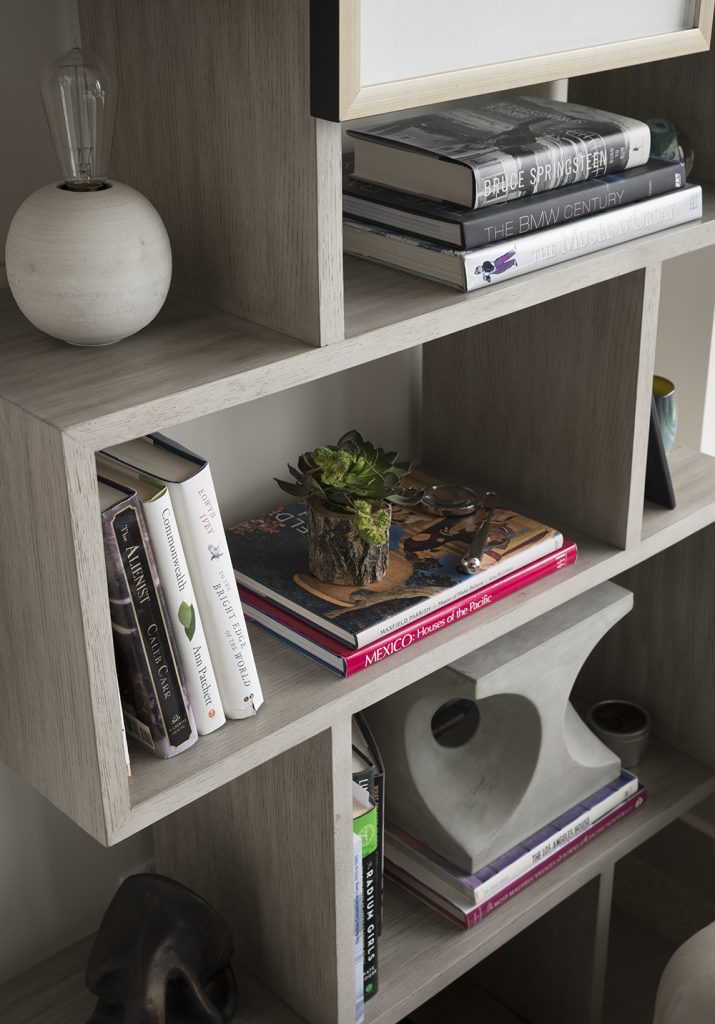 Bring the Balance
Now that you have all the elements, the real key to the perfect shelfie is to visually balance all of the pieces. This is where the art of styling comes into play. You want to be sure that each shelf isn't too "heavy" or "light" when it comes to what's on them. Arrange books both lying down and leaning. Allow for some white space between objects, so nothing looks too cluttered. This will take a bit of trial-and-error – it still does for us, too! Step back and look at the shelves as a whole and then adjust the look as needed. You'll know when you've hit the mark! Find inspiration and ideas in home design magazines, too.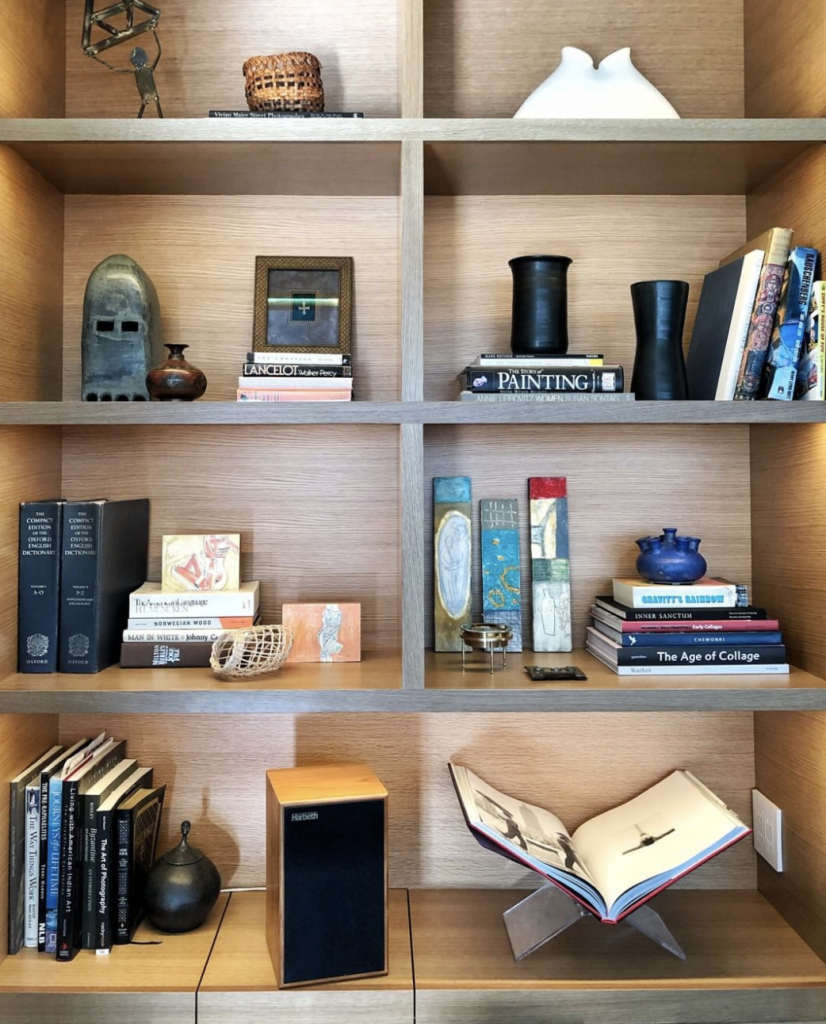 Once you have the perfect look, take a photo and tag us in your shelfie! You can follow us on Instagram here. We can't wait to see your style!
Credits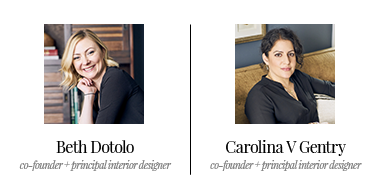 w