12/17/10
Thirty Before 30!! It's Done!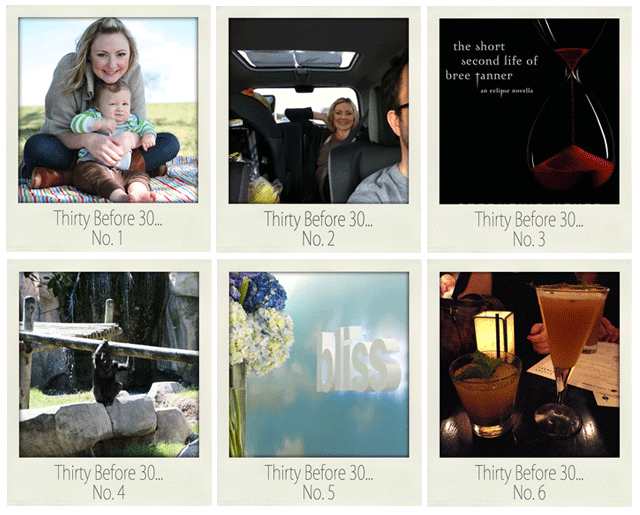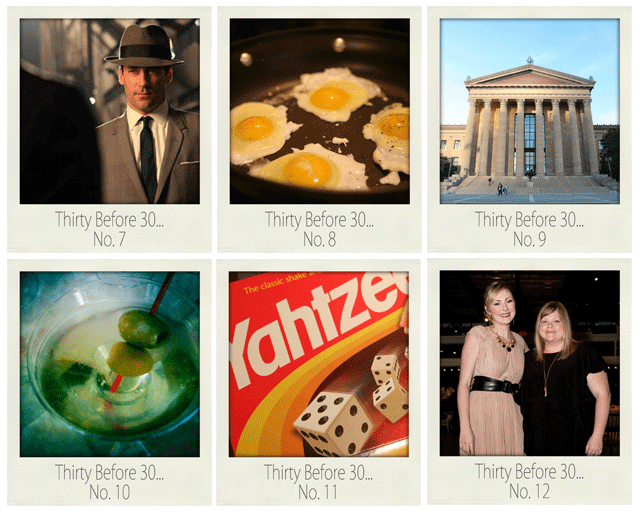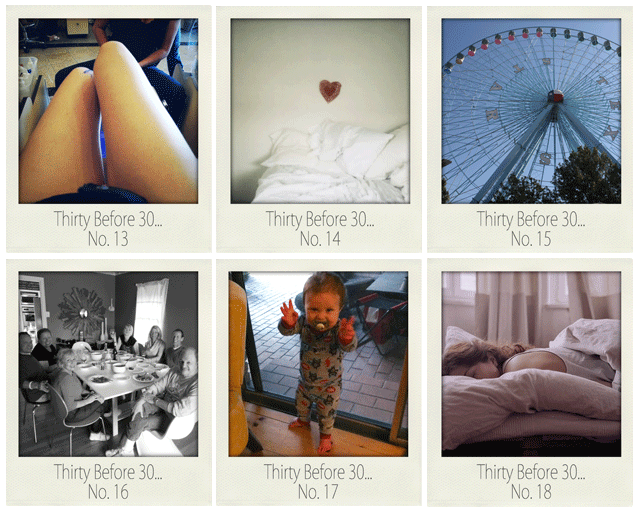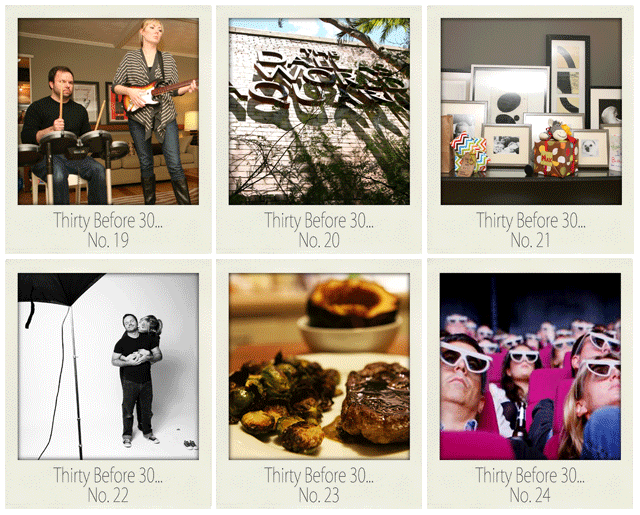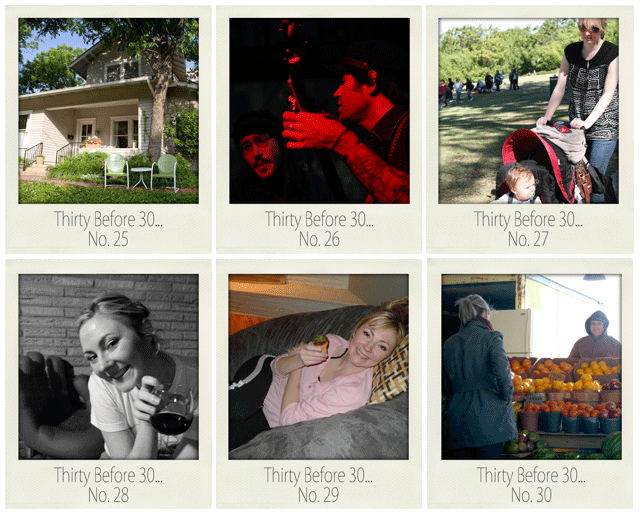 I want to thank everyone for following along in my Thirty Before 30 adventure! It has really been such an enriching process and I'm actually kind of sad it's over. Thanks for all your support and amazing comments… I hope that this inspired you to make time for the little things in life that make you happy. I know that for me it put a lot in perspective and helped to show me what was important.
Now, the question is 35 Before 35 or 40 Before 40??
The adventure continues…
Credits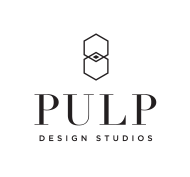 GET INSPIRED
SUBSCRIBE TO OUR NEWSLETTER TO
GET AN INSIDER LOOK IN YOUR INBOX