7/30/12
Pulp Addiction: Hand Soap Fit For A Powder Bath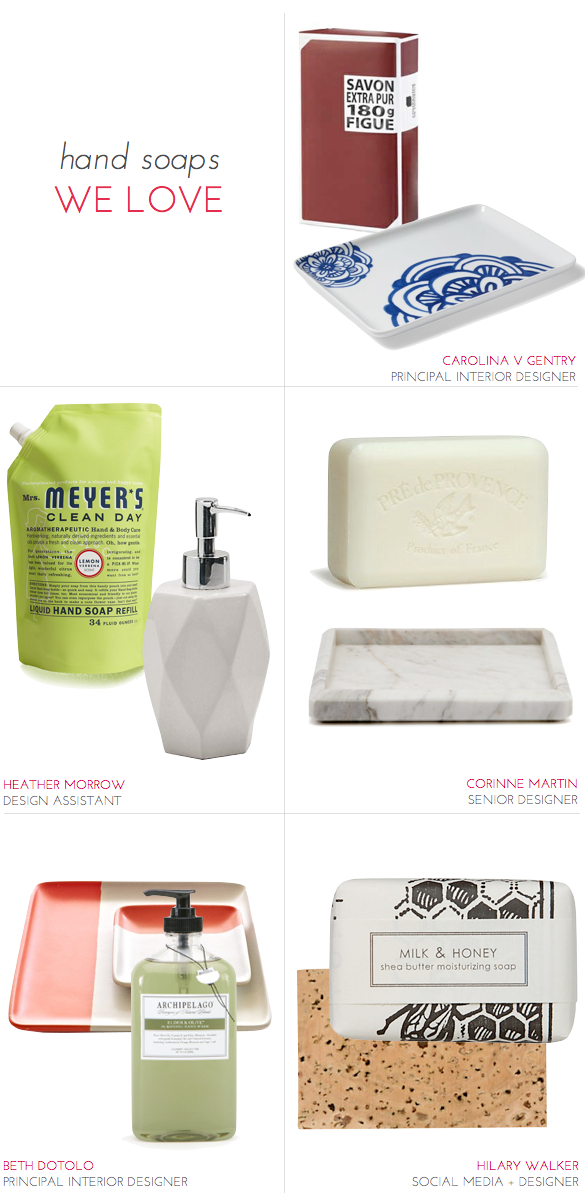 The Pulp Design Studios team has a keen eye for all things design & style. Whether it comes down to interior design styles or lifestyle, we each have our own perspective. See what the pulp staffers selected when asked What's your favorite hand soap, fit for the Powder Bath? Because, once you have a beautifully designed jewel box Powder Bath, you've got to make sure you have the details to match!
CAROLINA: Fig of Provence French Bar Soap // West Elm Blue & White Soap Dish
HEATHER: Meyer's Lemon Verbena Liquid Hand Soap // Gedy Soap Dispenser
CORINNE: Pre De Provence Milk Soap // Waterworks Luna Soap Dish
BETH: Archipelago Elder & Olive Hand Wash // Heath Ceramics Seasonal Tray
HILARY: Milk & Honey Soap Bar // Cork Soap Dish
What's your favorite hand soap??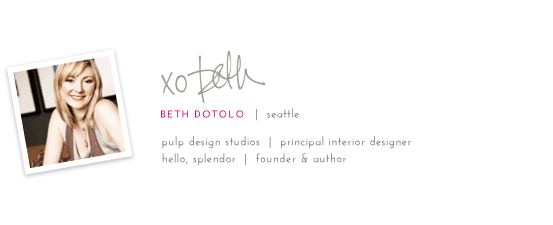 Credits