11/5/12
PULP Custom: Green Croc X-Benches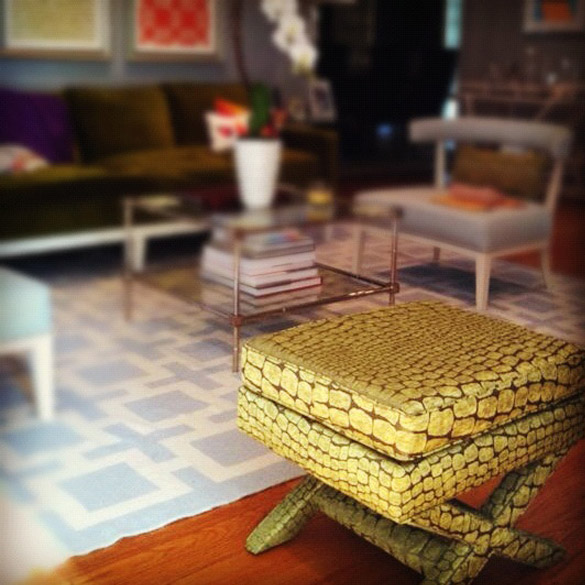 A designer's work is never done…
Many of our PULP Design Clients work with us continually when they move, get married, have babies, or just simply want to update. This particular long-time client found a pair of vintage x-benches that she wanted to introduce into a space that we had already designed (see her PULP designed home here).
When we develop long-lasting relationships with our clients, it's as easy as one email from our client and we take care of the rest! We picked up the ottomans, sourced the fabric, found the best bid for re-covering, oversaw the details during production, and coordinated delivery back to our client's home…. And, the result is a stunning new pair of ottomans that adds to the amazing space we already created!
You've gotta love that.
Credits