1/21/13
postcards from new york city…
Our first night in NYC.
The view from our hotel room… classic NYC.
The Pulp offices for the morning while we plot our meetings.
Fueling for a day of meetings and design at Momofuku Noodle Bar.
A must-visit home shop… ABC Carpet & Home.
A clever banquette at Vive La Crepe.
An amazing post-dinner view of the Chrysler Building from the rooftop of one of our Pulp Home collaborative partner's apartments.
You've gotta love Gotham City at night.
A perfect day for client shopping and meetings in SoHo.
The New Traditionalists is a favorite and it was great to get into their showroom.
Ankasa is just an amazing brand that has almost endless custom options.
Carolina scoping all the goodies at Michele Varian's incredible shop.
After a long day… dinner at Freeman's. An NYC must for us.
Me showing Carolina the ropes of taking the subway… after a huge meeting we had for the Pulp brand!
Carolina's very first Subway ride in NYC… I don't think she was too fond of it.
A quick stop at M&J Trimmings! Overwhelmingly amazing details.
If you haven't guessed yet, we love to eat. We stopped in at Forcella for a slice.
And, finished the night off with a drink and some business talk… which usually contains this classic stare down.
And, always ends with smiles.
The next day, Carolina headed back to Dallas to meet with clients and finalize some designs… While I stayed in the city to celebrate my 5 year wedding anniversary and finish up some important business.
We had a great trip, with lots of successful meetings for the Pulp brand… And, we ate our little hearts out in one of the greatest cities there is. Look for some of the fruits of our labor here in New York City very soon!
All photos via instagram: @pulpdesigns / @bethdotolo / @carolinavgentry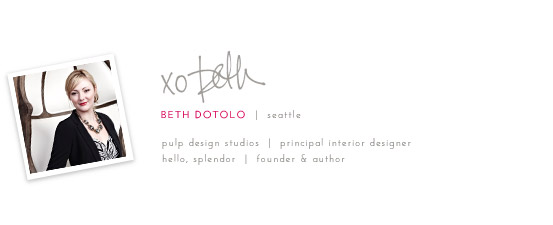 Credits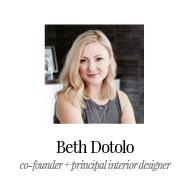 GET INSPIRED
SUBSCRIBE TO OUR NEWSLETTER TO
GET AN INSIDER LOOK IN YOUR INBOX