7/9/15
How To Display Your Jewelry, Stylishly.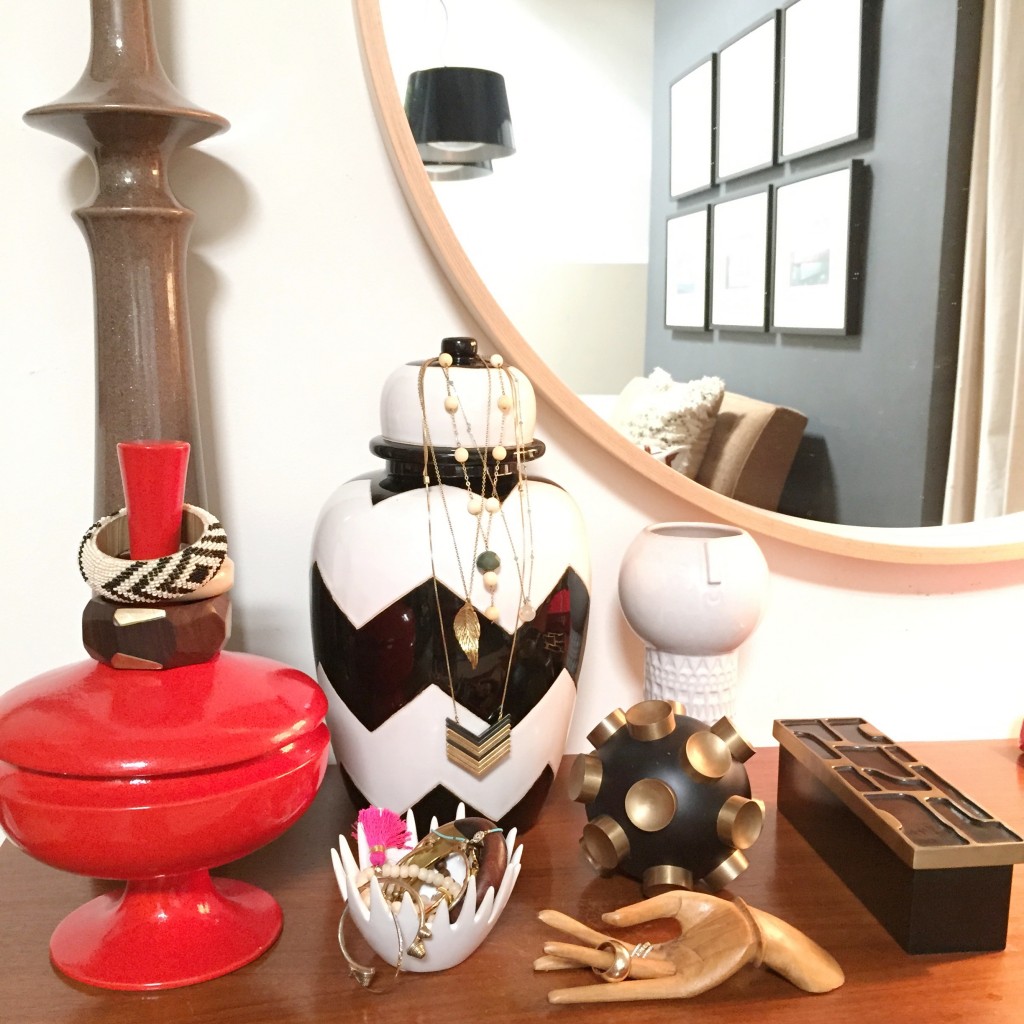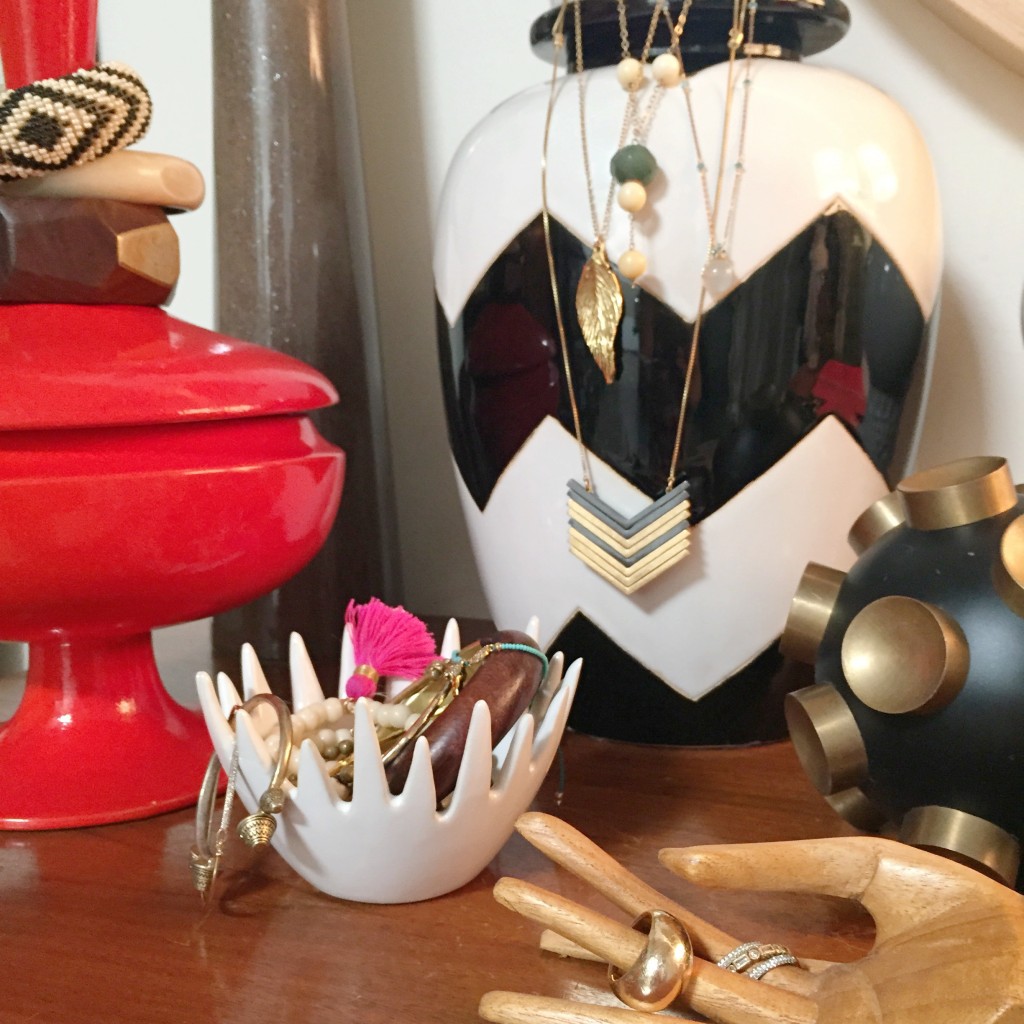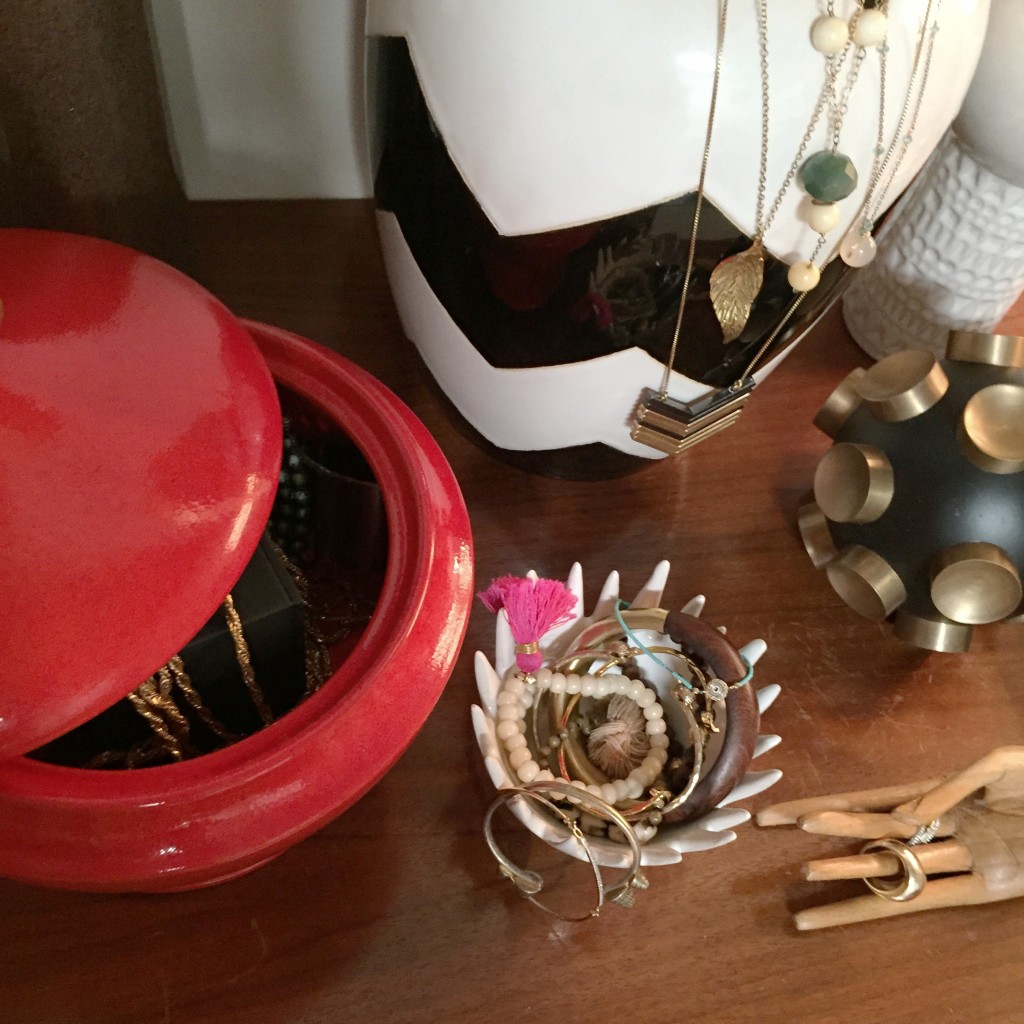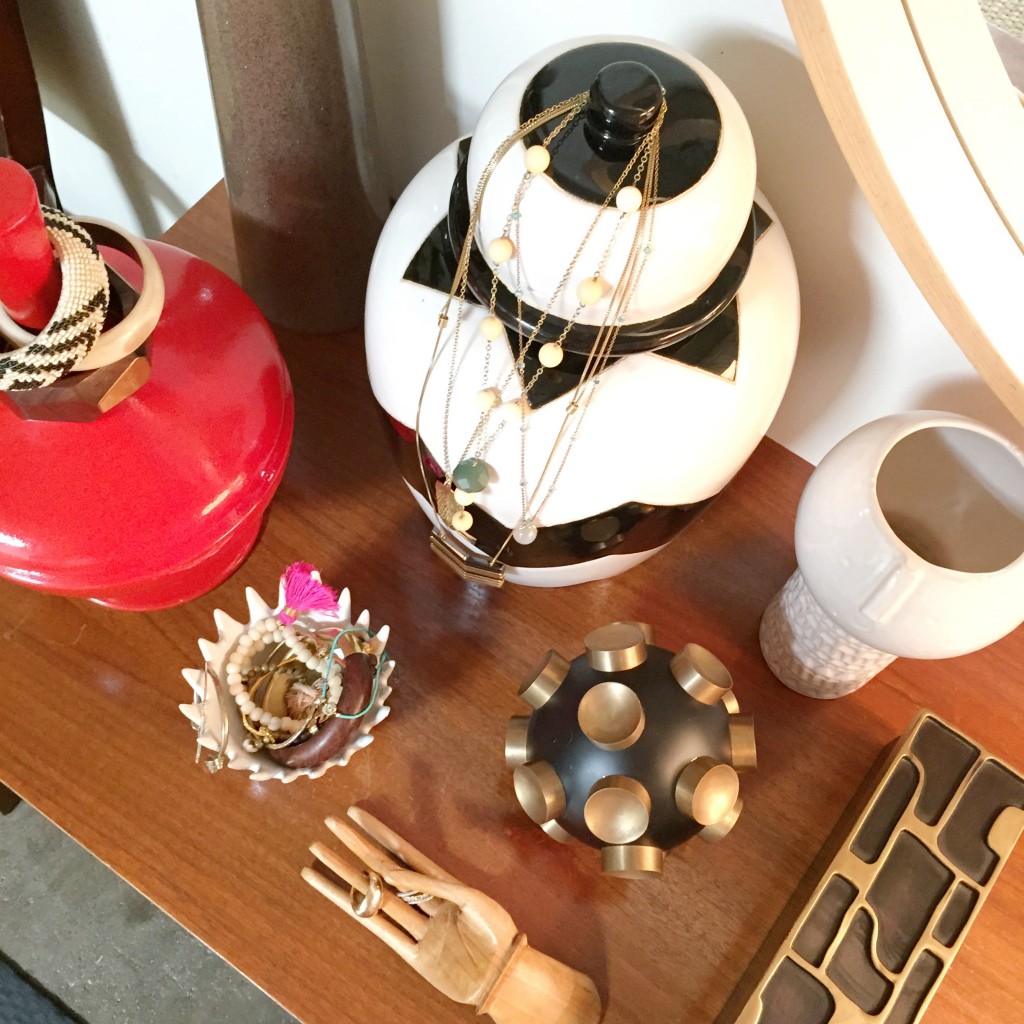 Jewelry is one of those things that is typically thrown in a jewelry box or a drawer organizer, but let's face it, digging for treasures is the last thing you have time for when you're getting ready to head out the door. You know what I'm talking about! You're already late and hunting for the perfect necklace or earrings and of course the one you need (to complete the perfect outfit) is tangled in the biggest mess; you stare at it and curse as you try to untangle it. Ugh! I know!
Everyone has storage challenges and would like to access things more easily.  As a designer, living in a loft space, I'm always looking for splendid ways to store or display things I use on a daily basis and so are our clients. Sometimes, those storage solutions are right in front of us and we don't even know it.  I was able to use some of the accessories I already had (on the console in front of my closet/ dressing area) and turned them into a creative way to easily access my jewelry without it looking ugly.  I used some of my small decorative bowls and boxes for those small items, stacked bracelets on the neck of a vase (which opens for additional storage) and a ginger jar to hang tangle free necklaces.  One of my favorite knick knacks, a wooden Balinese hand, which lived on a shelf just for looks is now the perfect place to hold rings. This simple storage solution has totally cut time and frustration out of my everyday morning routine which leads to a great start in my day.
Looking for some functional livable ways to display everyday items? Try this solution in your own style on a bathroom vanity tray or a great closet island.
GET THE LOOK:
Red Begonia Cover Jar // Jig Jag Ginger Jar (similar here) // Atelier Stella Vases // Piper Brass & Wood Box // Iron Orb Object // Wooden Balinese Hand (similar here) // White Bowl 
Credits