10/21/15
Finding the Perfect Bedside Table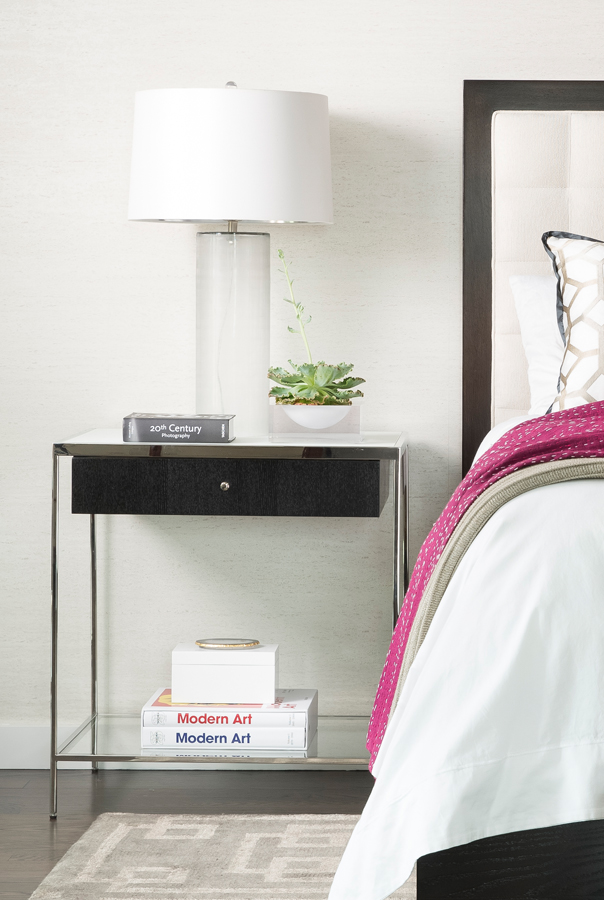 interior design by Pulp Design Studios
Making the perfect selection for a nightstand or bedside table is more important than just about how it looks. When selecting a bedside table for our clients we apply our Splendid Living design approach to determine the right piece that will enhance our client's experience. There are several key things we like to consider for our clients:
Storage needs: Is extra storage needed for clothing or other items? Or is something more sleek and open an option?
Width: What kind of clearance do we have on either side of the bed? Are we working with the same widths on each side of the bed to create a pair or will they be differing sizes and need to be coordinating?
Height: Typically you want your nightstand to be the same height as your mattress for optimal comfort and reach, so the bed and mattress will need to be determined in advance.
Finish: Are you hard on your furniture? Do you need to worry about fingerprints or water stains?
Uses: Do you drink water at night? Do you read in bed or keep magazines on your nightstand? Do you keep pills or vitamins at your bedside? There are many functional choices that need to be made to determine the surface space.
Check out some of my 10 current favorite nightstands and bedside tables…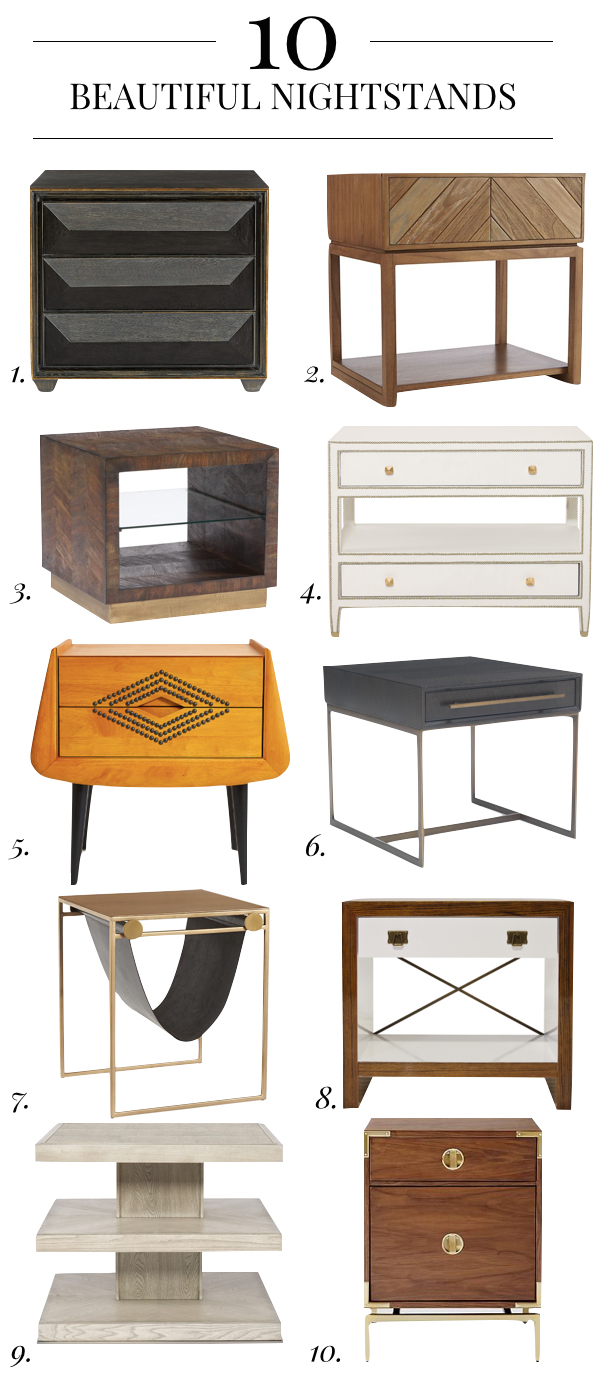 1. Quinn Bachelor's Chest | 2. Chevron Nightstand | 3. Chevron End Table | 4. Jet Set Bachelor's Chest | 5. Antibes Side Table | 6. Allure Drawer Side Table | 7. Sling Nightstand | 8. Dalton Side Table | 9. Donnelly Side Table | 10. Malone Campaign Nightstand
Credits