10/1/15
How to Take the Perfect Bath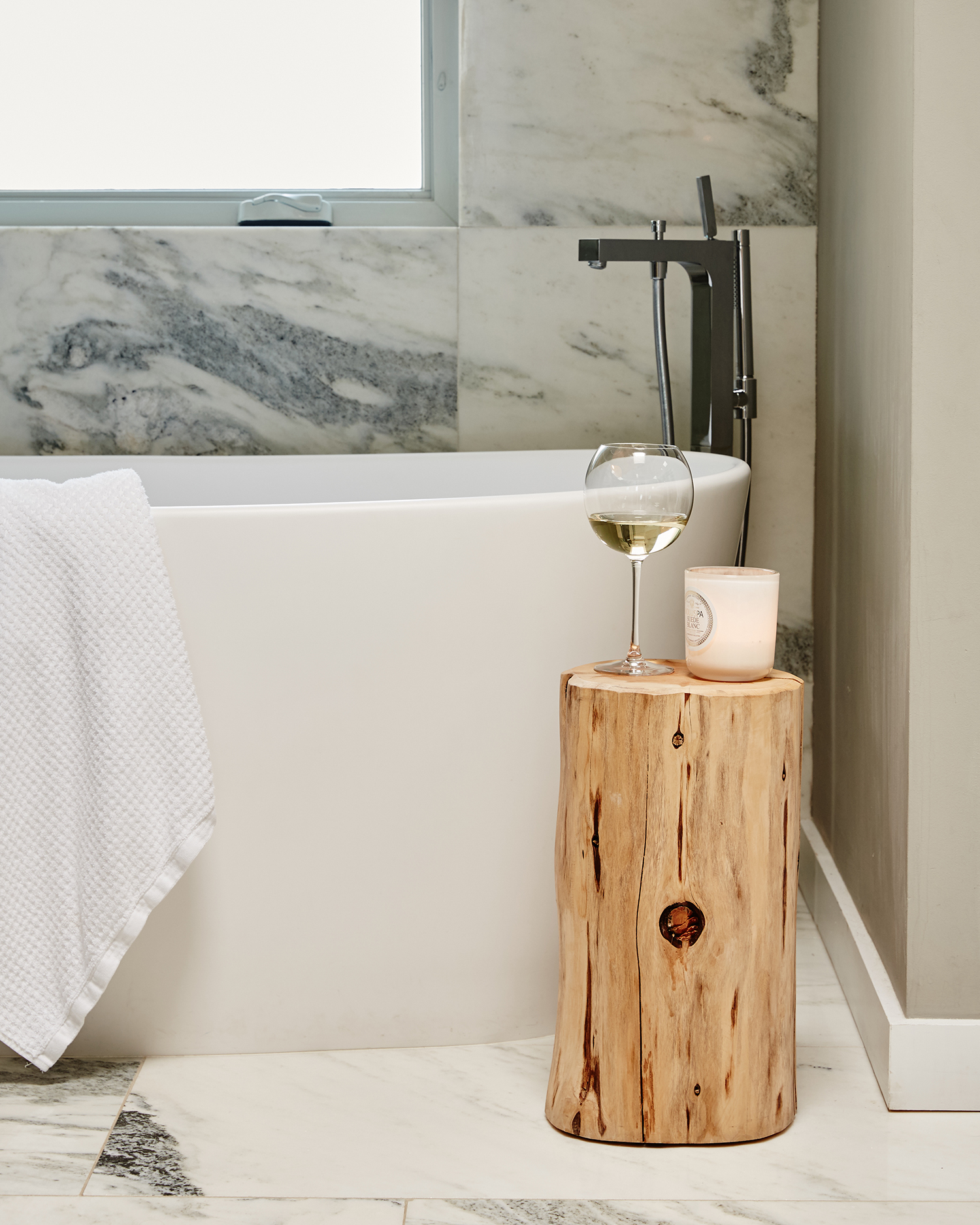 interior by Pulp Design Studios
I am a huge fan of the bath. I used to think I was too busy or too antsy to sit in a pool of water, and instead opted for showers for most of my adult life. That is, until about 5 years ago when my busy life made the slow-down a necessity.
Now, my body and my mind craves a daily soak to wind down, clear my head, and catch up on my favorite book- getting a bit of an escape from the kids doesn't hurt either. 
Try taking the perfect bath for yourself…
Beth's tips for the perfect bath:
Set the mood. Get the lighting right, light some amazing candles, gather all your bathing essentials in one spot, make sure your towel and robe are nearby, and start running your bath.
Make sure the temperature is right. Test with the inside of your wrist. I like the water hot enough that it stings just a little getting in so that it will stay warm for the duration of my bath.
Detoxify. I typically skip all the bubble baths and fancy products and opt for epsom salt. If you're soaking regularly this will save you a ton of money and actually give your body some detoxifying and healing benefits. Add 2 cups to hot water.
Supplement your soak. Depending on your needs, add in some additional supplements to your bath. I add in a couple drops of essential oils depending on how I'm feeling. If I need to relax and sleep, I add lavender essential oils. If I need a little pep in my step, I add lemon essential oil. And, if my skin needs hydration, I add in a coconut milk bath soak on top of my epsom salt.
Always double fist. It's super important to stay hydrated. I force myself to drink an entire glass of water in the tub since you'll be prone to sweating out toxins. But, I also keep a little mood setting drink nearby. If I'm feeling sick or trying to stay healthy, I'll drink tea. But, most nights it's wine or whiskey.
The right read. Whatever you do, stay unplugged. But, make sure you've got a book or magazine that makes you happy or helps you relax.
Mask yourself. Once a week, I take my bath time as an opportunity to add in a beauty treatment. I either do a face mask or a hair mask that can stay on for more than 30 minutes- this is usually a hydrating treatment.
End on a good note. Make sure you take that relaxation with you when you leave the bathroom. Lather yourself up with a great moisturizer after getting out of the bath and wrap up in a cozy robe.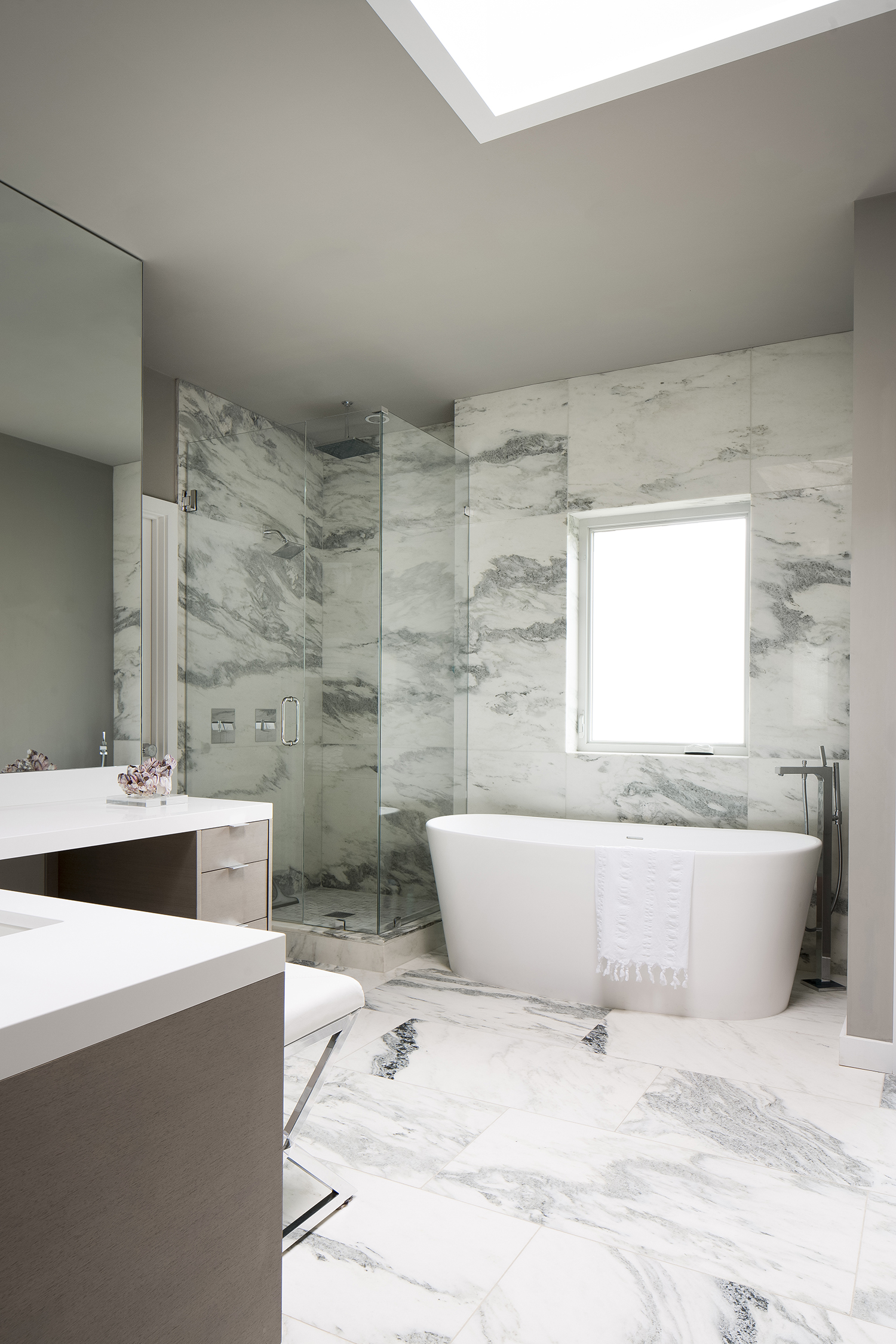 interior by Pulp Design Studios
Beth's essentials for a perfect bath: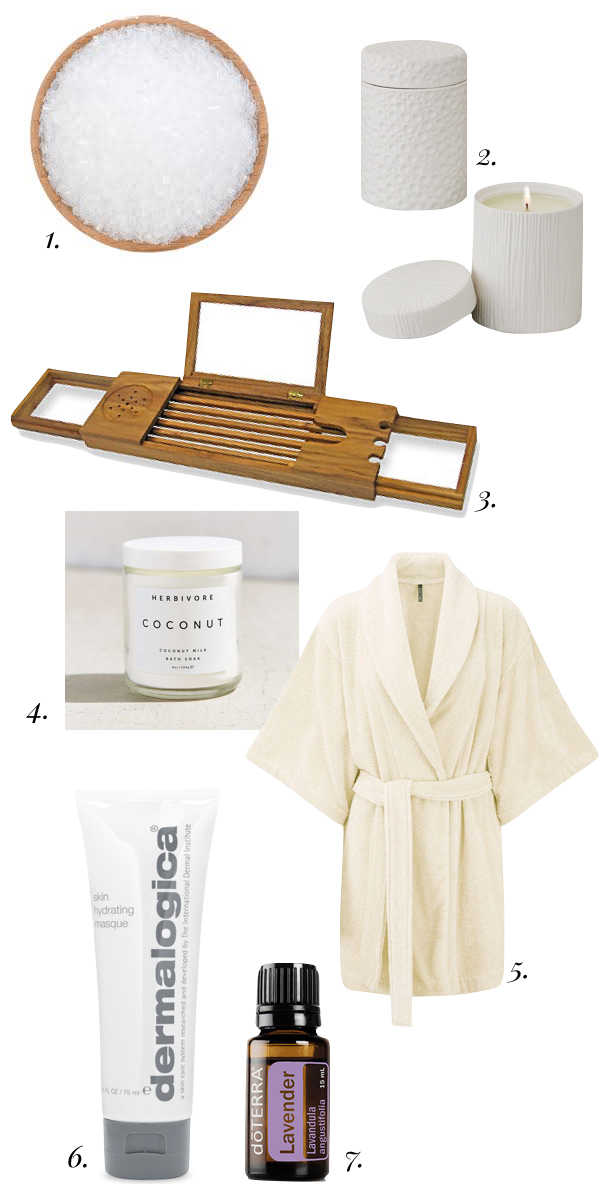 Epsom Salt 3 lb, $8 |  2. White Tahiti Candles, $62 |  3. Teak Bathtub Caddy, $40 |  4. Coconut Soak, $44  |  5. Cozy Robe, $132 | 6. Dermalogica Skin Hydrating Masque, $41 | 7. dōTERRA Lavender Essential Oil, $23
Credits