10/19/15
Pulp Sourcebook: Modern Great Room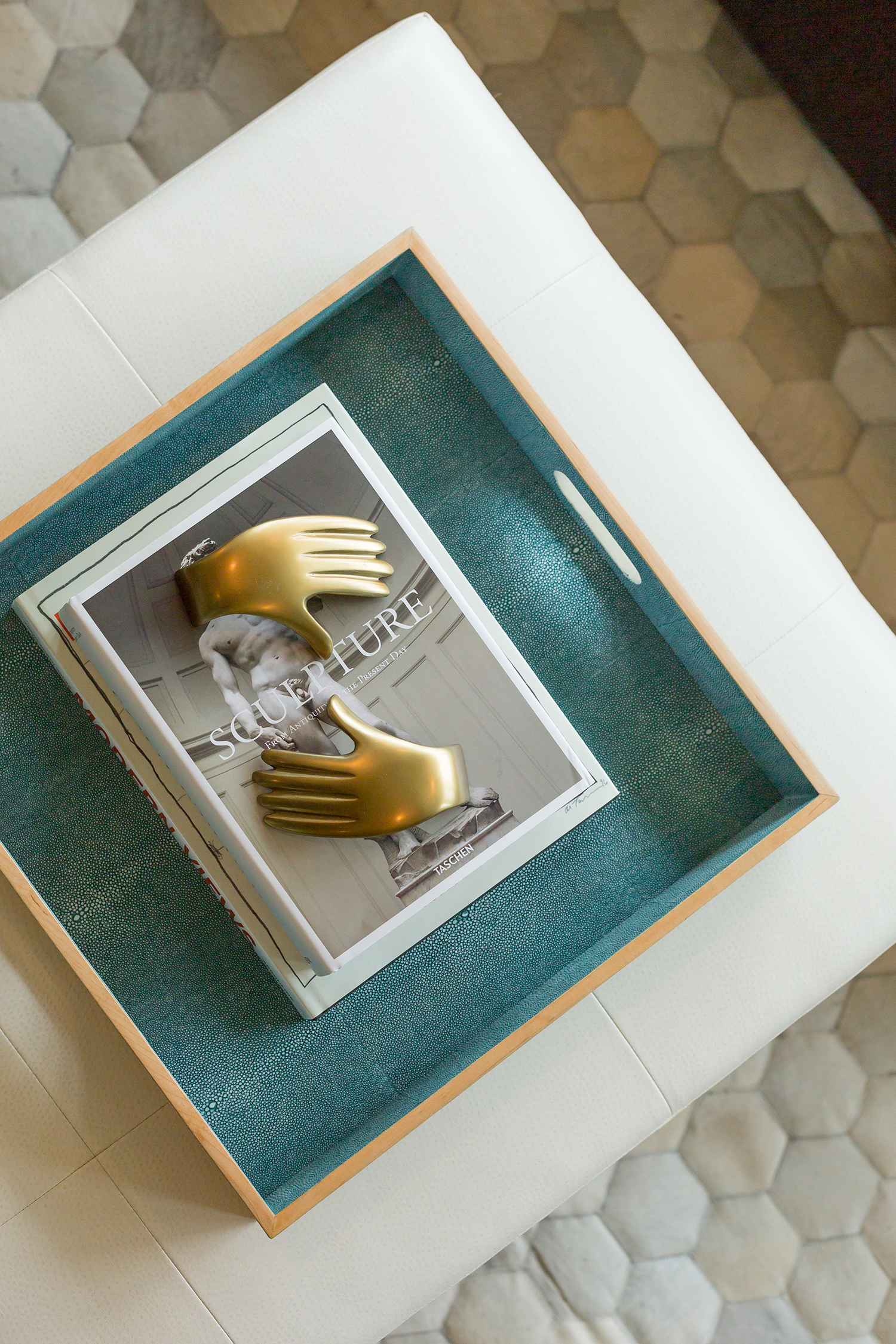 Interior Design by Pulp Design Studios
This modern interior design by Pulp exudes warmth, and gives our homeowners the comfort to 'do' life in their space. Shop the style that Beth and Carolina created that pushed these client's style boundaries, taking them from sleek contemporary to warm and modern using pattern, textural elements, and color.

GET THE LOOK:
1. Garnet Sculptures | 2. Amina Trays | 3. Gray Hex Hide Rug | 4. Teal Ikat Pillow | 5. Walker Bone Boxes | 6. Sculpture. From Antiquity to the Present Day | 7. Art of the 20th Century | 8. Dru Small Sculpture | 9. Slate Throw | 10. Teori Pillow | 11. Intersecting Brass Sculpture | 12. Kaiden Bowl
Shop some of the other inspired furnishings and accessories here!
SEE THE INTERIORS:
See the rest of Pulp Design Studios' Modern Great Room project.
Whether you just love what we do and want to create it for yourself or you have a space that you'd love to get the 'Pulp Treatment', we hope that this series inspires you to live more beautifully.  And if you'd like to hire us (And, really…you should hire us!  wink. wink.) get in touch and tell us about your project!
Note: Color is in essence, reflections of light and one's surroundings.  As a result, the color you see in our client's space would certainly translate differently into your own.  If you are not working with a designer, play with paint samples on various walls in your own space to see if you get the effect you want.  We would also be glad to provide you with a consultation if that would be valuable.  We want your space to reflect its own beauty and your style.
Credits