7/19/18
Take a Tour of an Industrial Warehouse in Dallas Turned Handsome Loft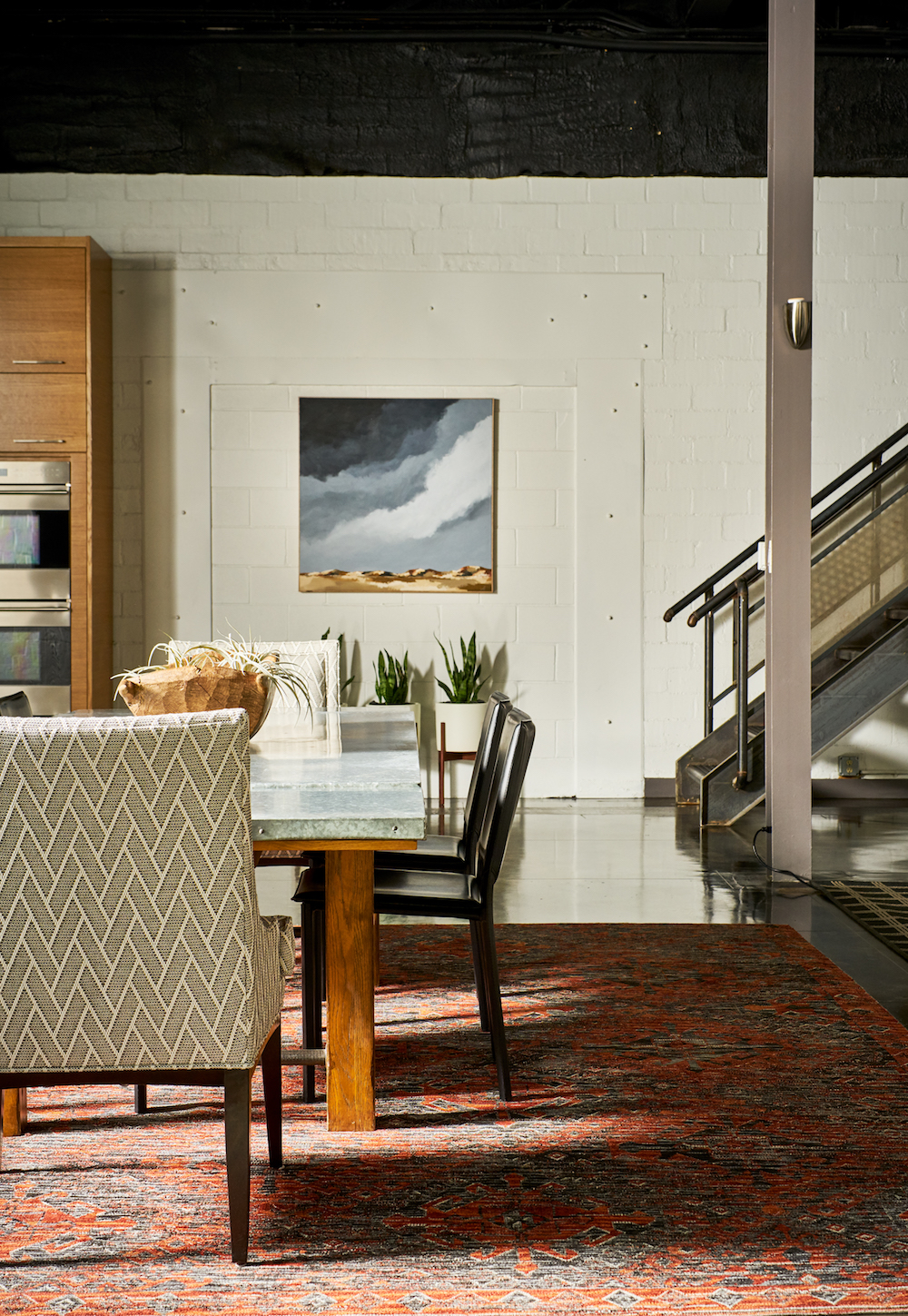 A relaxing and handsome oasis in the midst of a bustling city, this surprising warehouse space was converted into the epitome of state-of-the-art living, complete with a steam room and sauna, and customized tech-friendly furnishings. We started with a blank slate and turned this space into a fully personalized sanctuary for our amazing client, integrating all of their wants and needs throughout.
We're breaking down the ins and outs of this project as we take you on an exclusive tour. But first, make sure you check out the before + afters!
A Dallas City Loft Home Tour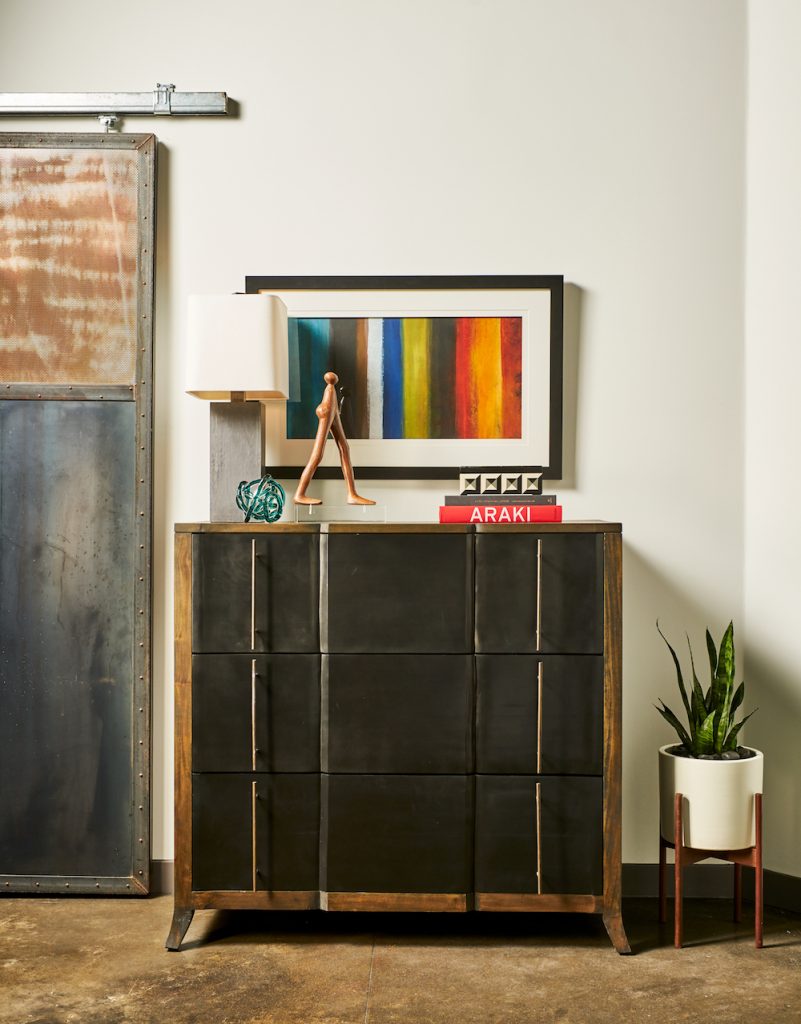 Q. WHY DID THIS CLIENT SEEK OUT A DESIGNER RATHER THAN ATTEMPTING IT ON THEIR OWN?
Our client had made plans to renovate their Dallas loft and decided bringing on an interior designer was necessary to make the most of their investment — wanting to do it right the first time around is one of the most common reasons our clients reach out to us! This client had great taste, but needed an expert to help define their style and execute the vision to make their space feel finished and personal throughout.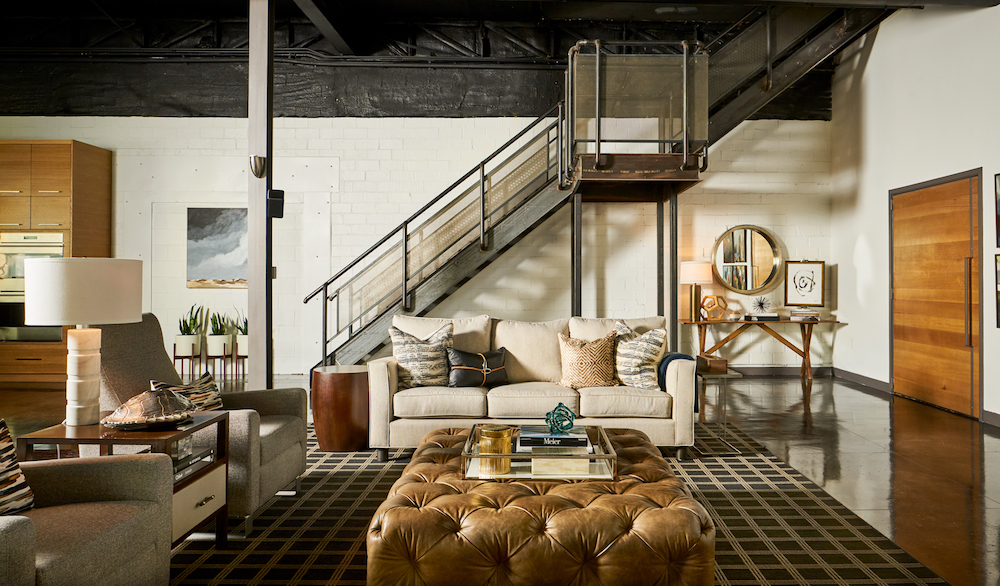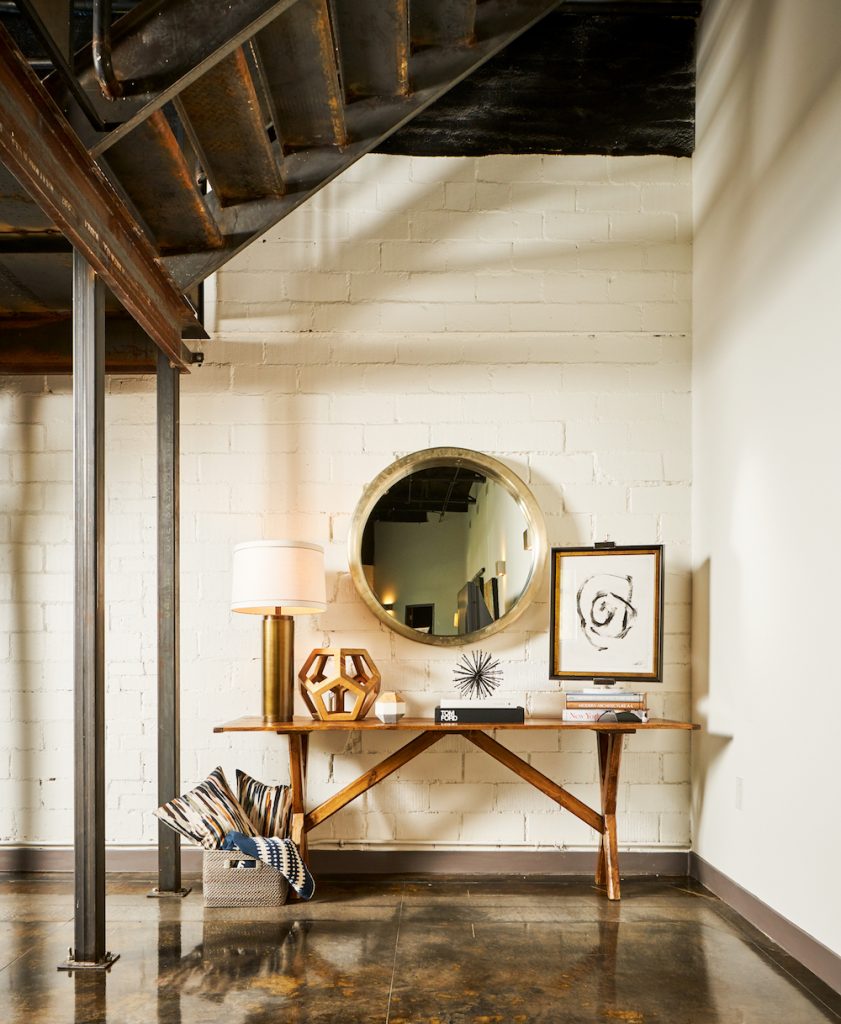 Q. WHAT WAS THE CLIENT'S PROJECT SCOPE?
We came onto this project in the midst of renovations, so we were able to get in and select a few finishes, like paint and tiles. Once construction wrapped, we designed furnishings for the entire home, including a fully equipped guest suite on the top floor, while working in a few existing pieces our client loved and didn't want to part with.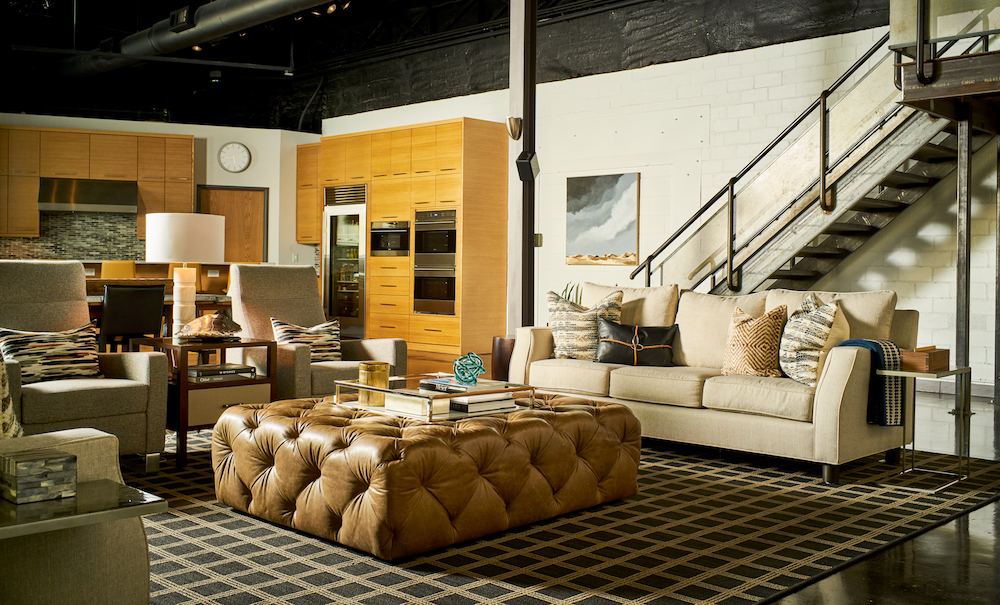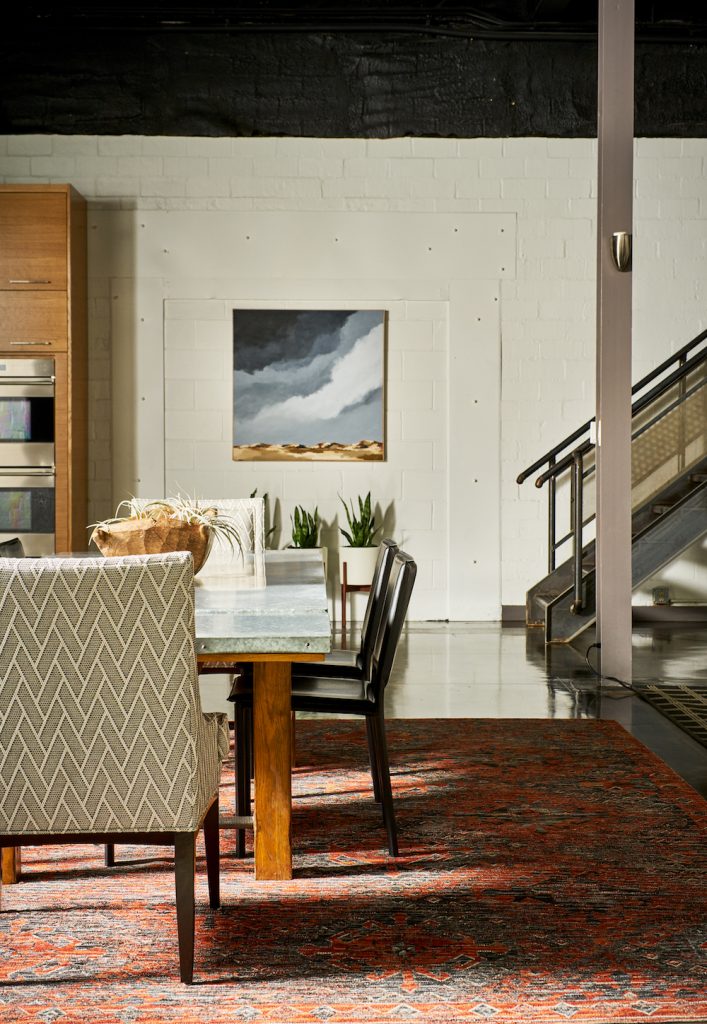 Q. WHAT WAS THE MOST DRAMATIC TRANSFORMATION?
This space started as a warehouse, so it's hard say which transformation within it was the most dramatic, because the entire project's before + afters are amazing. If we must pick, the great room (pictured above) transformation is pretty darn impressive. The space itself is massive, so we had to make it feel finished, properly used and purposeful — and the result is amazing!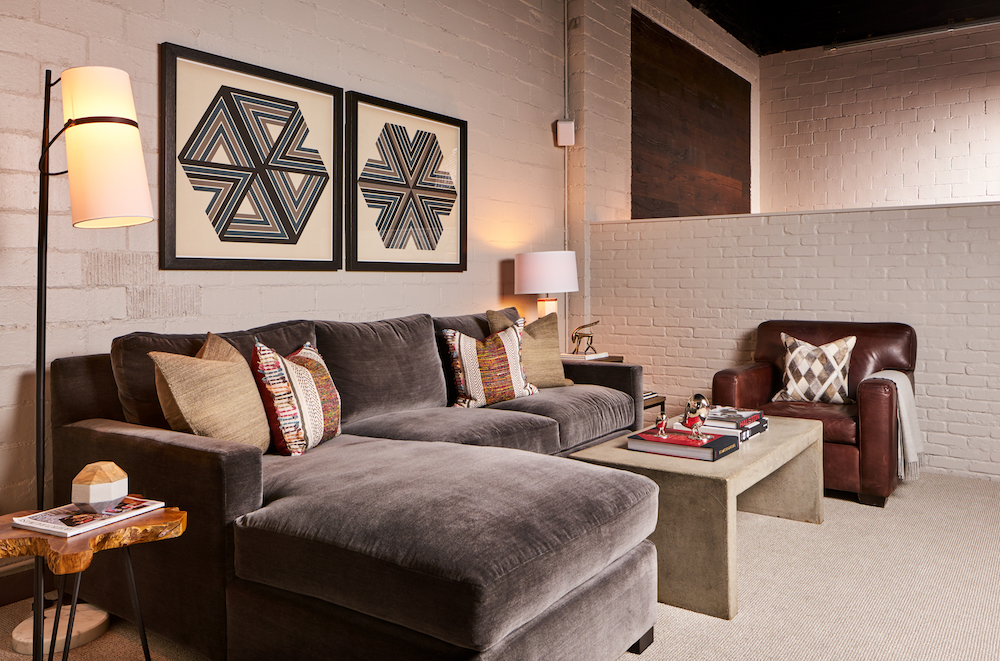 "We helped our client define their style and make the most of their investment in their home by nailing it the first time." — Carolina Gentry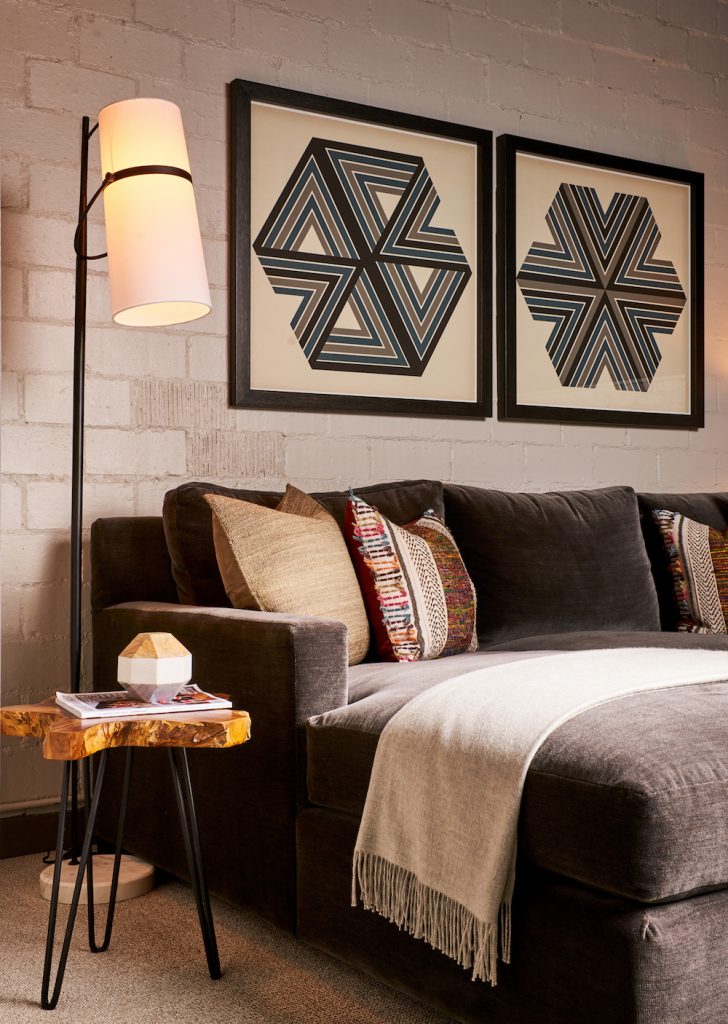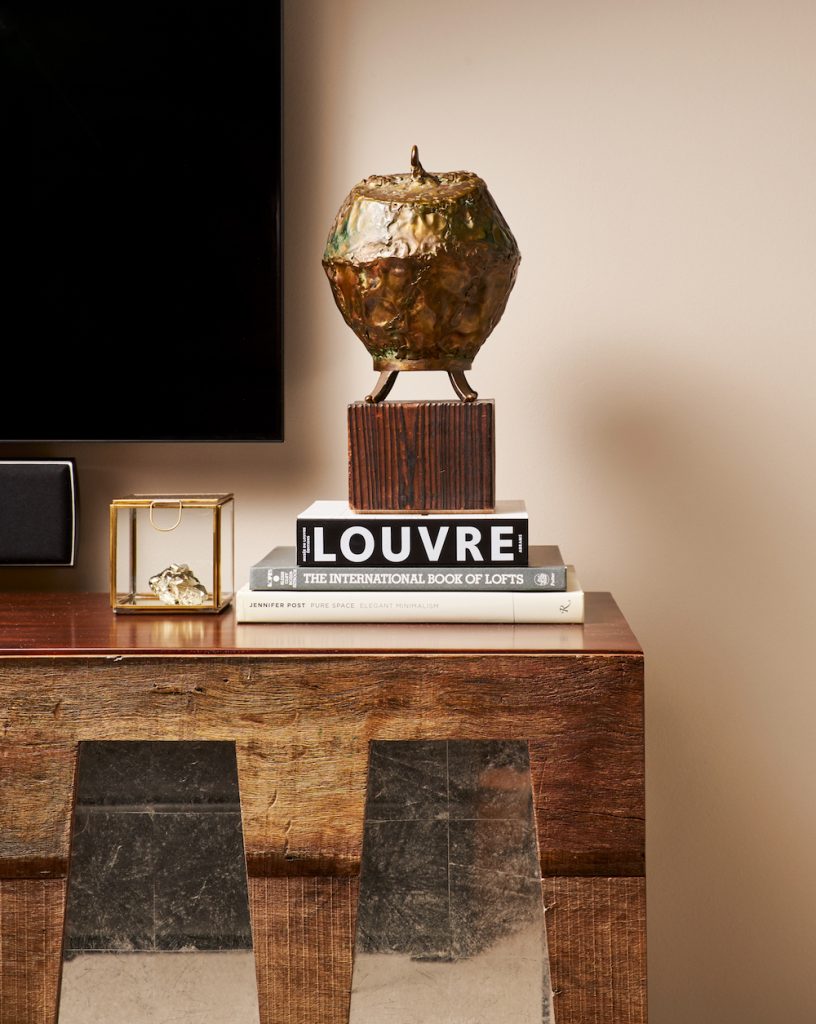 Q. WHAT WAS THE BIGGEST PROJECT CHALLENGE?
This space was shaped like a triangle, with a really open first floor, which created challenges both in terms of the layout and sheer size of space to fill. We had to take a non-traditional floor plan, work around the kinks while making the space feel full and fluid. We used elements, like a large cut-and-sew rug, to help ground the spaces and create structure.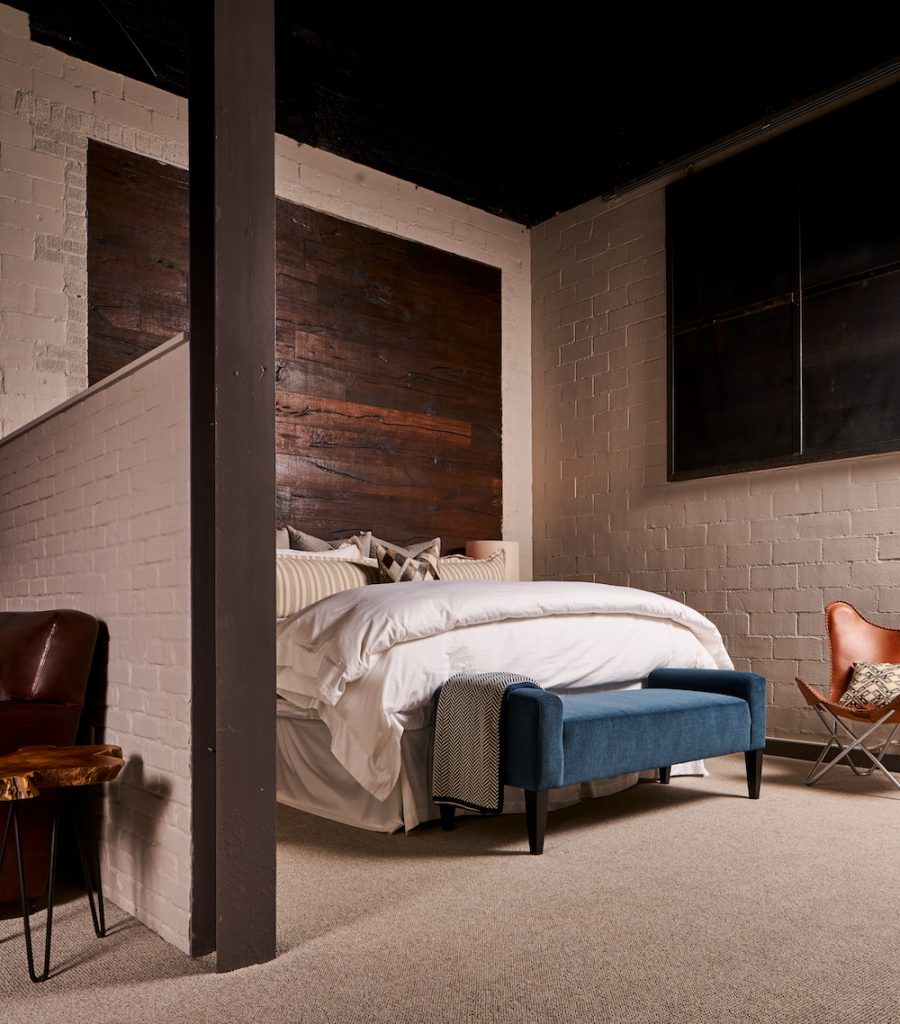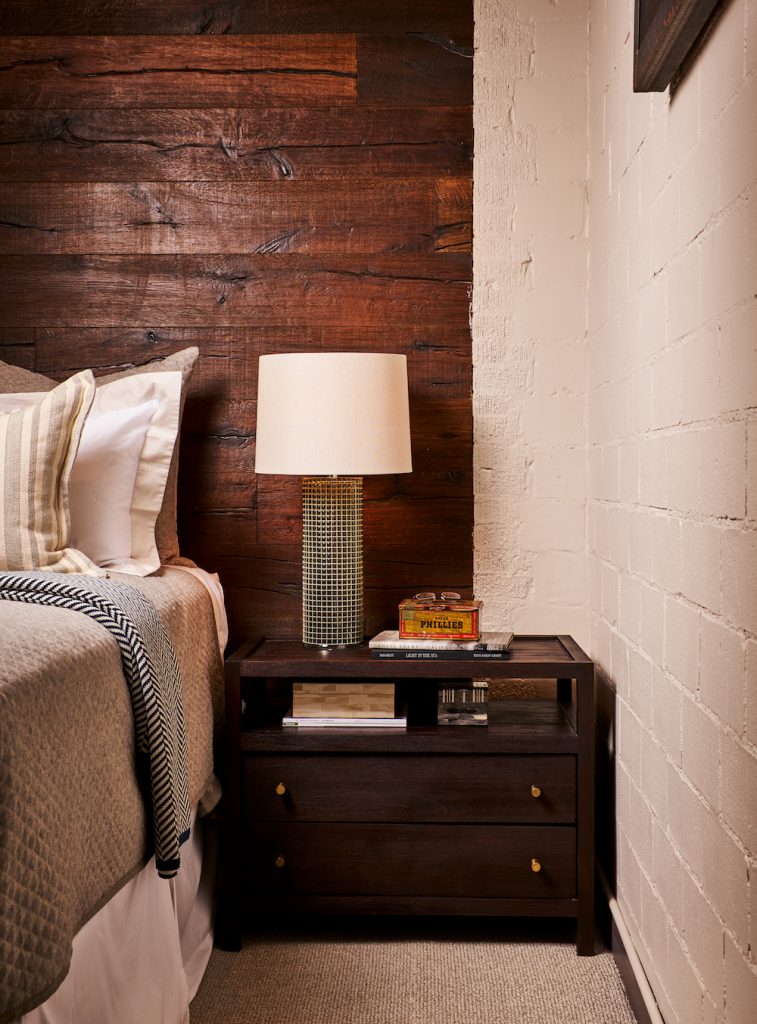 "The goal is always to elevate the way a client actually lives in a space, so hearing how much of an impact our design made on this client's life is the best confirmation of a job well done." — Beth Dotolo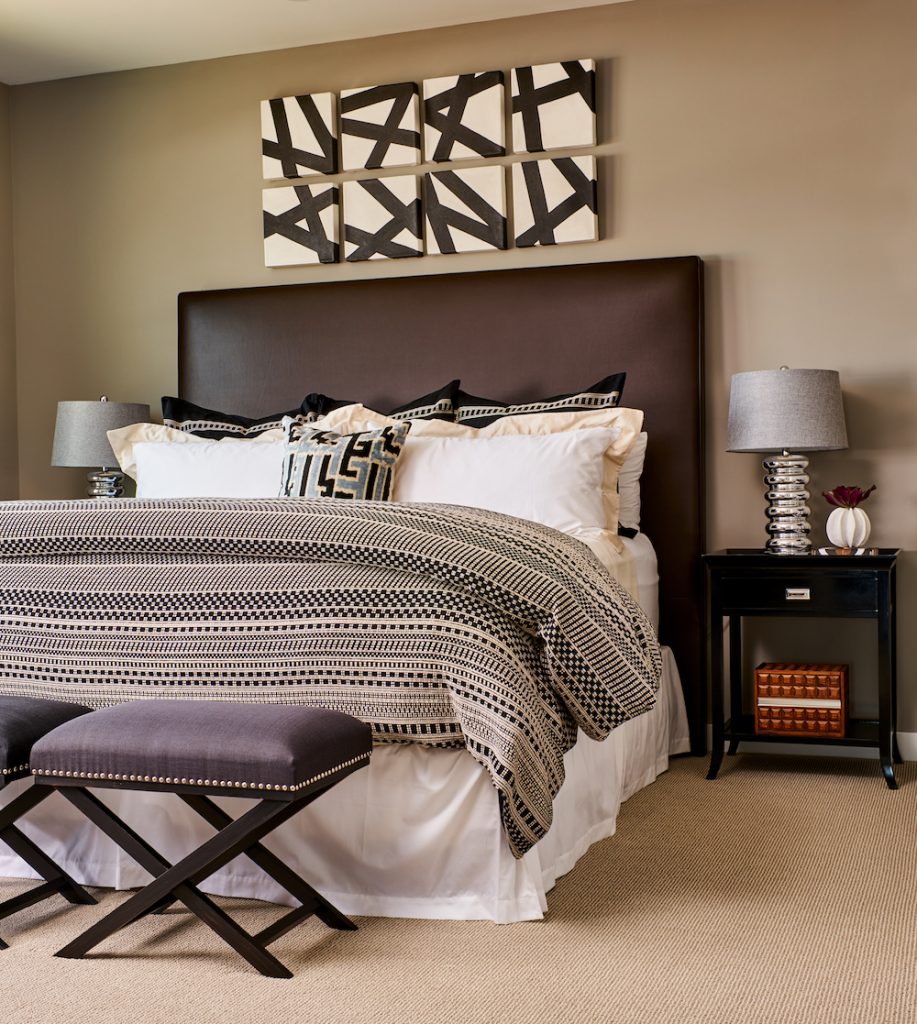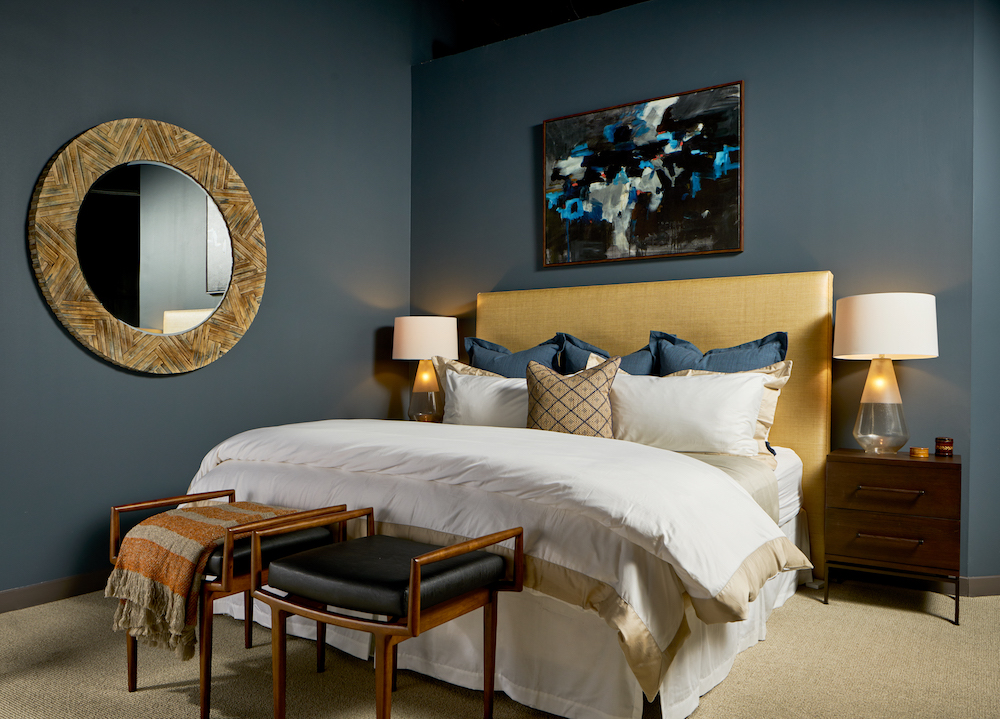 Q. CAROLINA, WHAT IS YOUR FAVORITE PART OF THE SPACE?
I love all the amenities we packed into this home, like the sauna and steam room. They take the sense of livable luxury to the next level and give our client a personal retreat in the midst of a bustling city.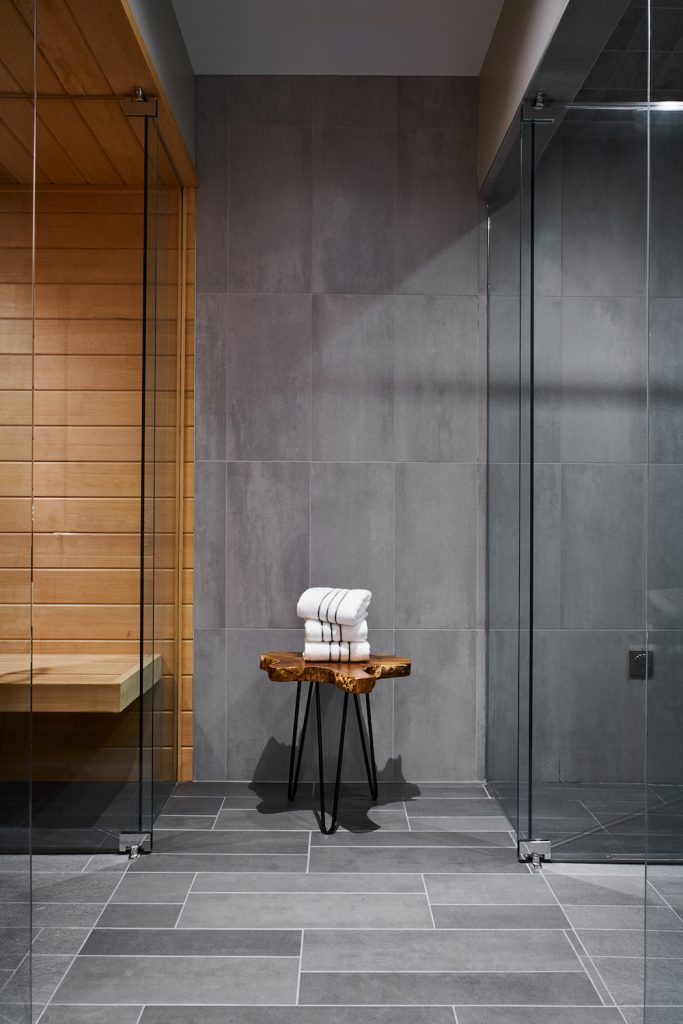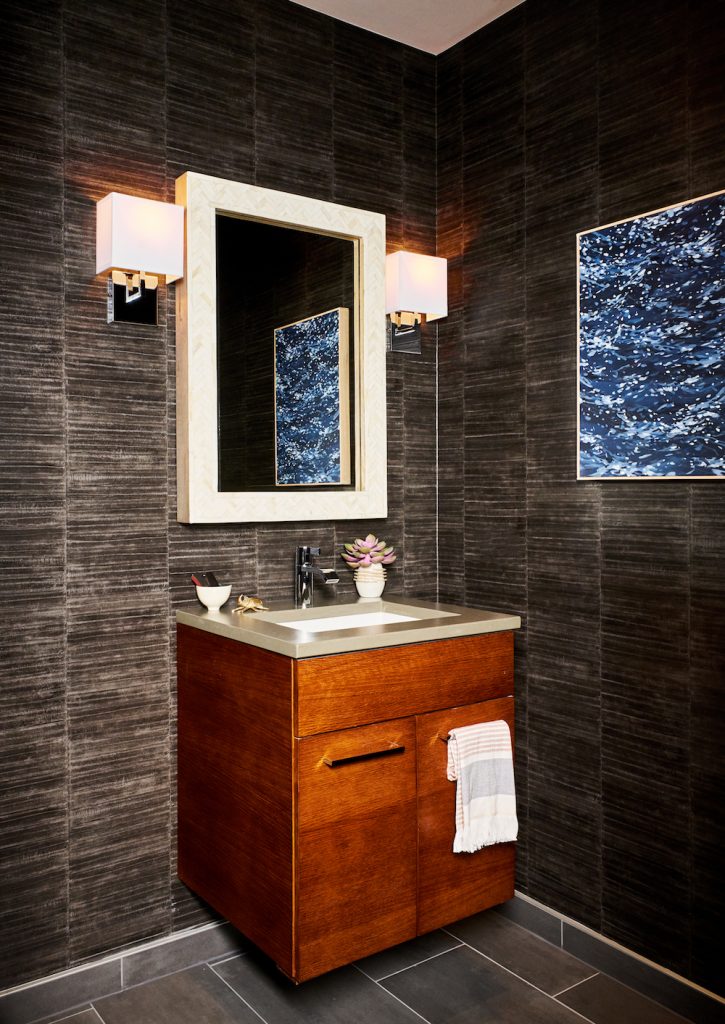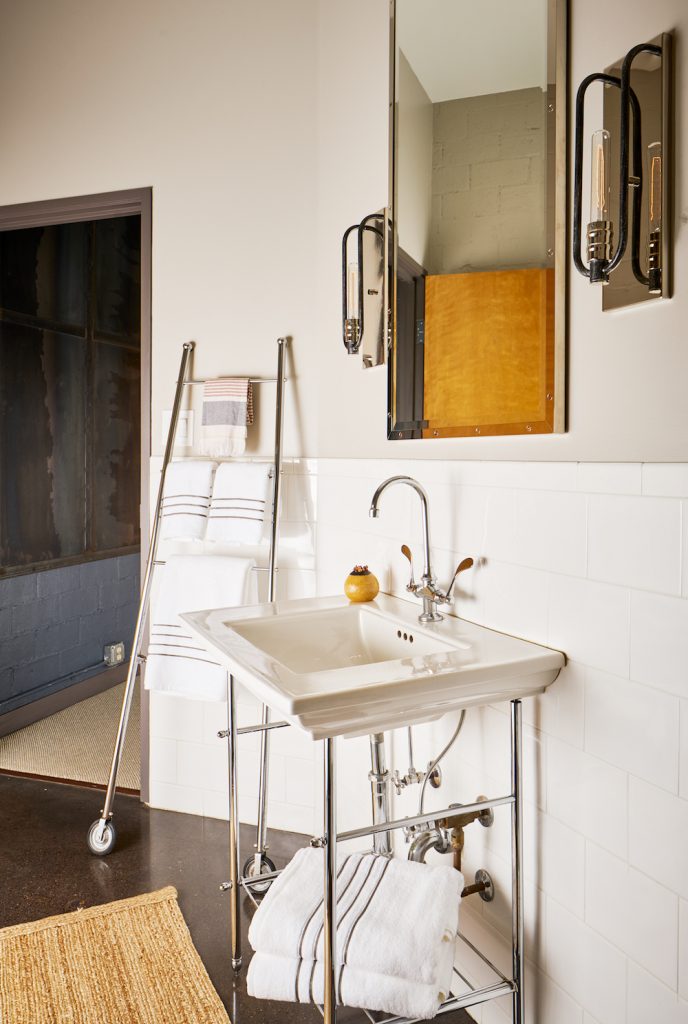 Q. BETH, WHAT IS YOUR FAVORITE PART OF THE SPACE?
The custom furnishings we designed for all our client's individual needs made a big impact in terms both style and function… and the whole point of great design is to elevate the way a client lives! We designed some tech-friendly furniture that would allow our clients to relax in their space, while keeping charged. And they love it!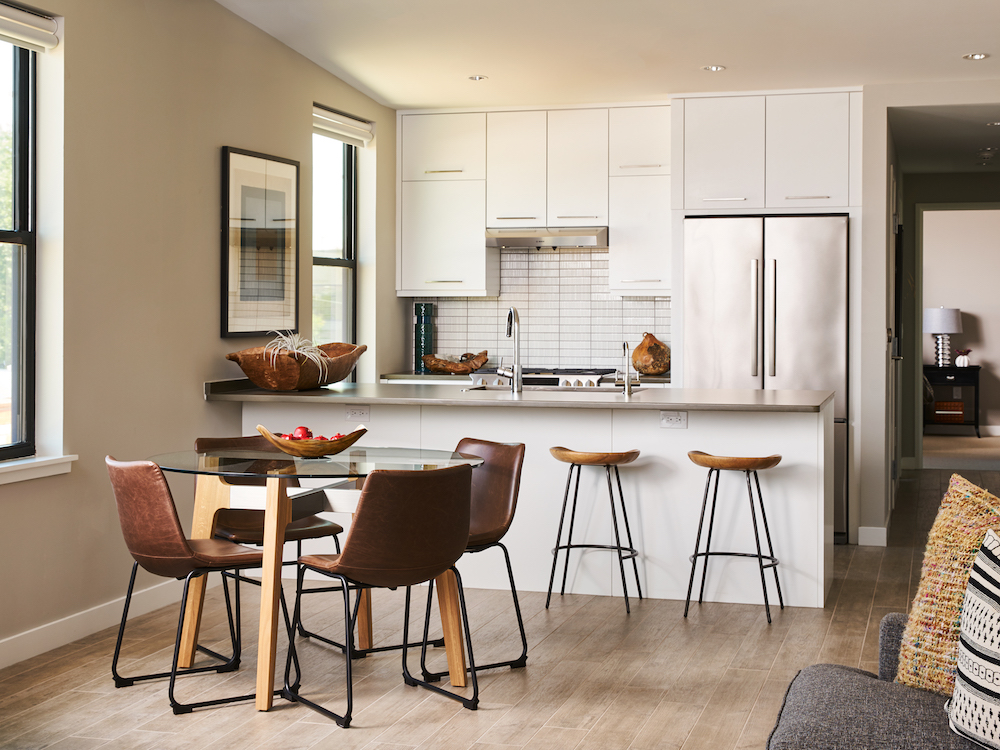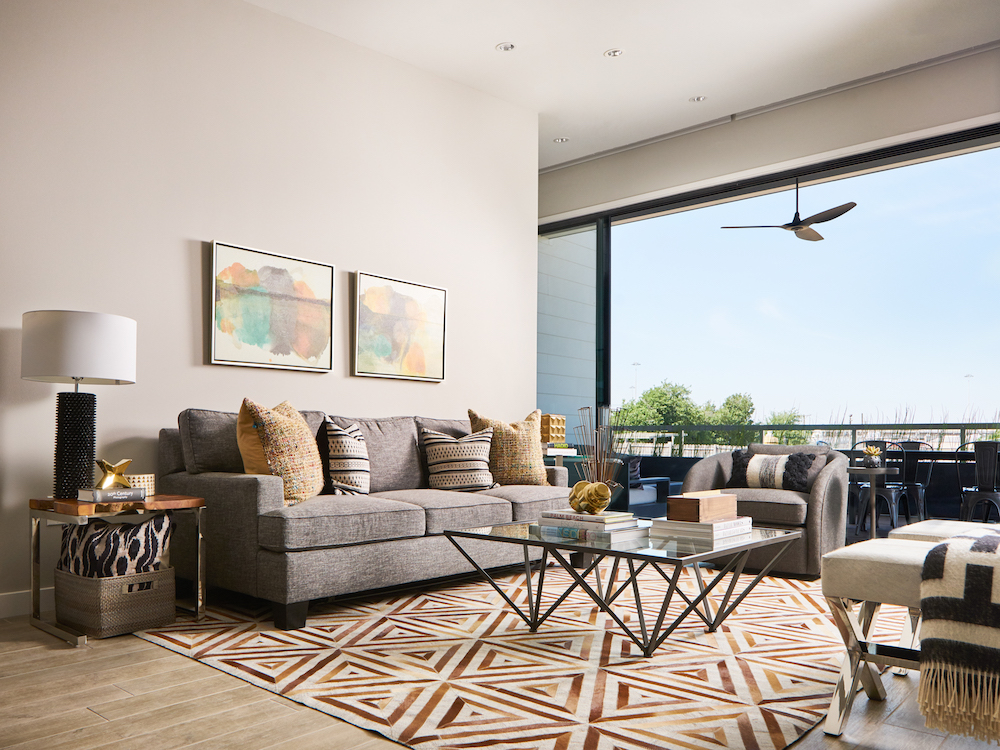 That's a wrap! We hope you enjoyed touring this project as much as we enjoyed designing it!
Credits