A Well-Designed Business Podcast — How to Attract a Licensing Deal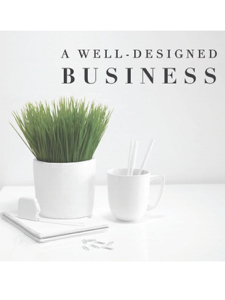 A Well-Designed Business Podcast — March 2018
Episode 310
How To Attract a Licensing Deal
Beth and Carolina chat with host, LuAnn Nigara, about the making of their first licensed collection, Pulp Design Studios for S. Harris, and the strategy and vision that has catapulted Pulp's success in the interiors and product design industries.
Listen on iTunes or online via your web browser.
"Welcome to the show! We are really delighted today to have Beth Dotolo and Carolina Gentry back again! (Episode #176) These brilliant ladies run a truly amazing design firm, Pulp Design, both in Seattle and in Dallas and on the show today they have some really fun news to share with you! They are about to realize a dream that they've had since starting their business eleven years ago. They are super-excited to finally be launching a licensed fabric collection with S Harris! Listen in now to get the latest!
The work of Pulp Design has been recognized and published by  Architectural Digest, The Traditional Home and New York Times Magazine. Both Beth and Carolina have been recognized as rising stars in interior design by Fashion Group International and they have both won awards for their fabulous work. Listen in to find out what this dynamic duo has to share with you today."