The House the Internet Built | Westphoria – A Blog by Sunset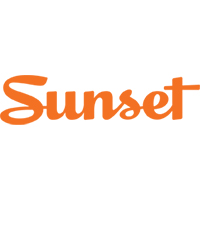 The House the Internet Built 
Westphoria – A Blog by Sunset 
February 8, 2016 | By Joanna Linberg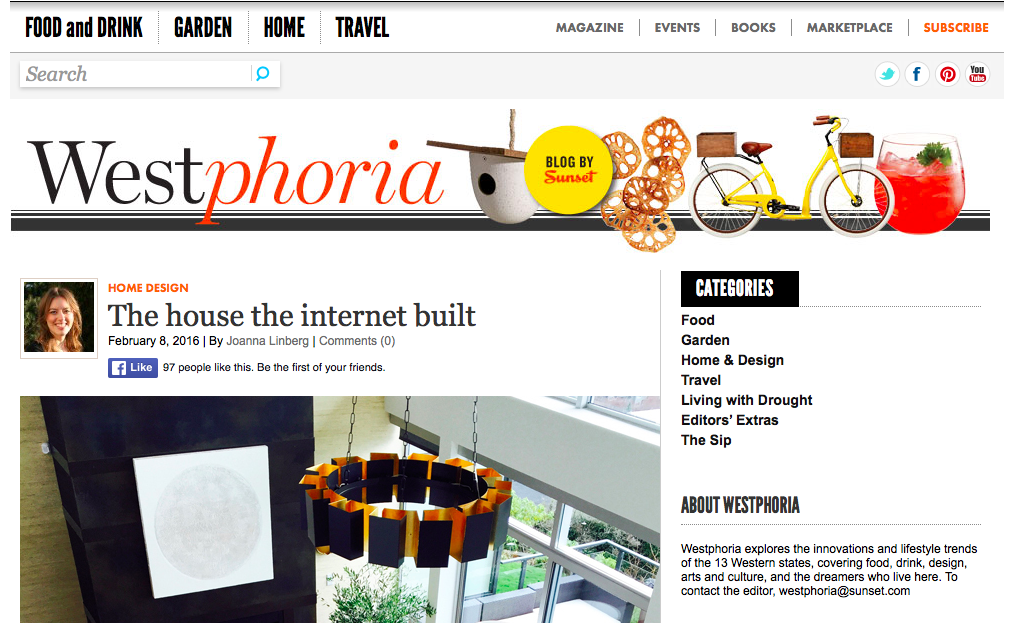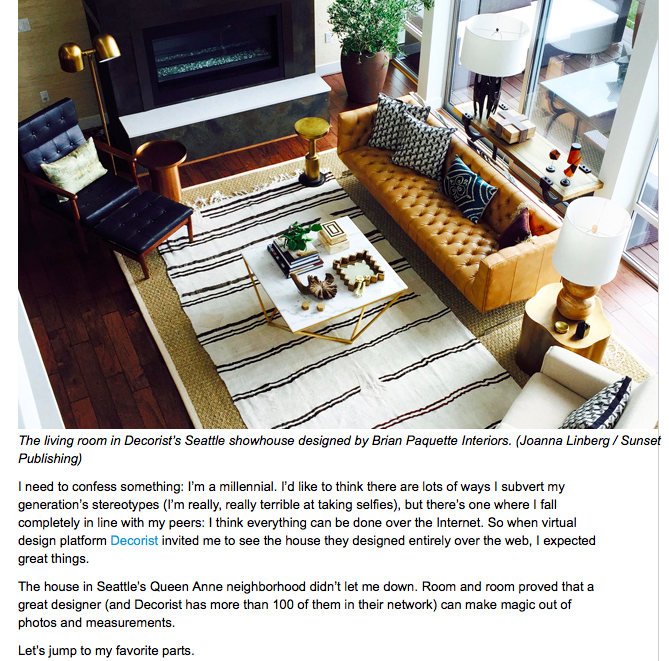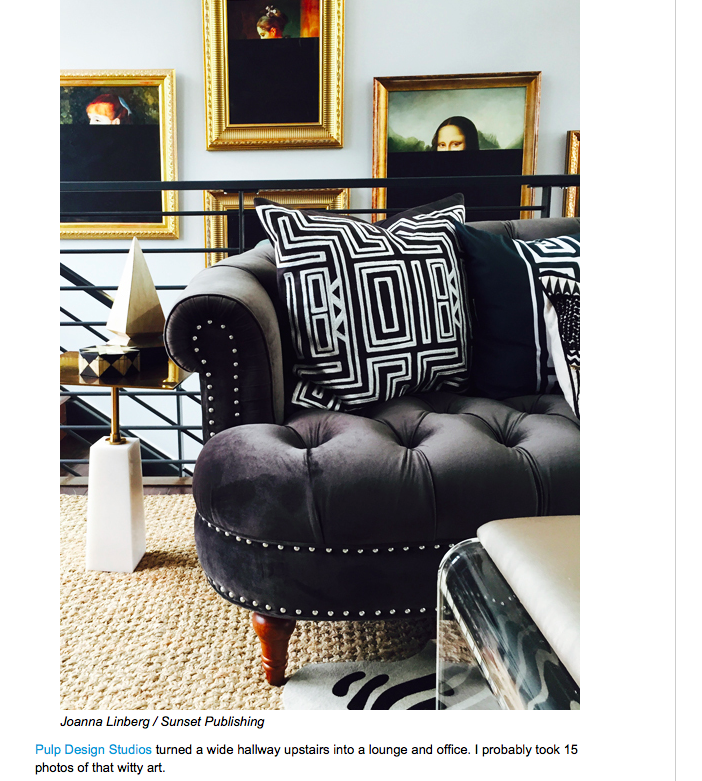 I need to confess something: I'm a millennial. I'd like to think there are lots of ways I subvert my generation's stereotypes (I'm really, really terrible at taking selfies), but there's one where I fall completely in line with my peers: I think everything can be done over the Internet. So when virtual design platform Decorist invited me to see the house they designed entirely over the web, I expected great things.
The house in Seattle's Queen Anne neighborhood didn't let me down. Room and room proved that a great designer (and Decorist has more than 100 of them in their network) can make magic out of photos and measurements.
Let's jump to my favorite parts.
Pulp Design Studios turned a wide hallway upstairs into a lounge and office. I probably took 15 photos of that witty art.
Photography from Joanna Linberg / Sunset Publishing