2/27/12
monday memento | no. 007
It's been a while since we've done a Monday Memento! And, with our new geographical locations (since Beth moved to Seattle & Pulp is now spanning the coasts) & with Pulp joining instagram, we thought we'd change it up a bit…
PULP via INSTAGRAM // from top to bottom 
We installed a new custom bench for a Dallas interior design client this month & we can't wait to show you the project when it's done.
How cool is this leather flooring made out of recycled belts?!?
We found some amazing rugs at the Feizy showroom in Dallas for a client! Gorgeous right?
——-
CAROLINA via INSTAGRAM // from top to bottom
After Beth left for Seattle, Carolina hit the Jean Paul Gaultier exhibit at The Dallas Museum of Art before it ended.
The exhibit didn't disappoint! Look at this headdress…
Back at Carolina's loft, Ripsi was re-creating the JPG look.
——-
BETH via INSTAGRAM // from top to bottom
Beth is busy settling in up in Seattle and (literally) getting her feet wet.
And, since she arrived in the Pacific Northwest her instagram feed has been flooded by beach & food photos!
But, can you blame her? Look what she's surrounded by. Check out that rainbow!
So, what's been happening in your world?!? Comment below & share your instagram username so PULP can keep up…

Credits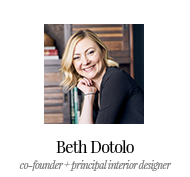 w