7/16/15
A Dallas Condo Gets A Spruce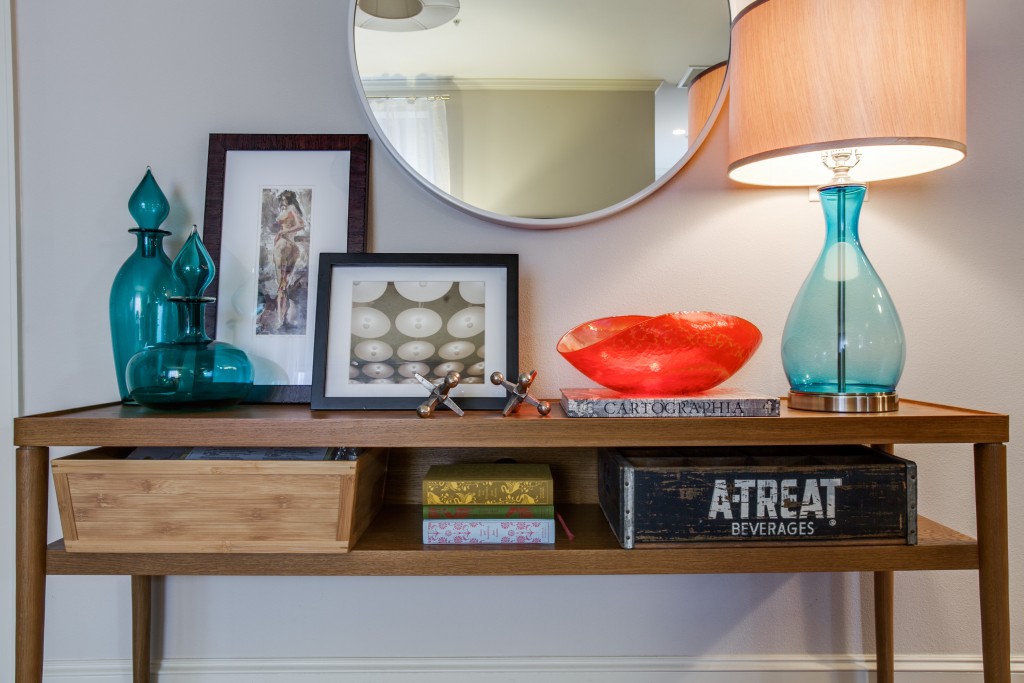 Many times, our Pulp Design Studios clients don't need a full design and just need a spruce to take the things they already have and elevate them. These projects are fun for us, because we get to move things around like a puzzle and fill in the blanks to bring out the best in our client's taste and style. Other times, our clients are renting apartments or homes while we're working with them on renovations and they need to make a rental feel like home. Although we typically work with full-service clients, there are many cases where we are able to come in and sprinkle in style and make things more functional and personal for our clients.
This Dallas condo is a perfect example of how we used great furniture placement, combined with key accessories, art, and added soft goods to make a client's space feel like home. Take a little tour of this apartment…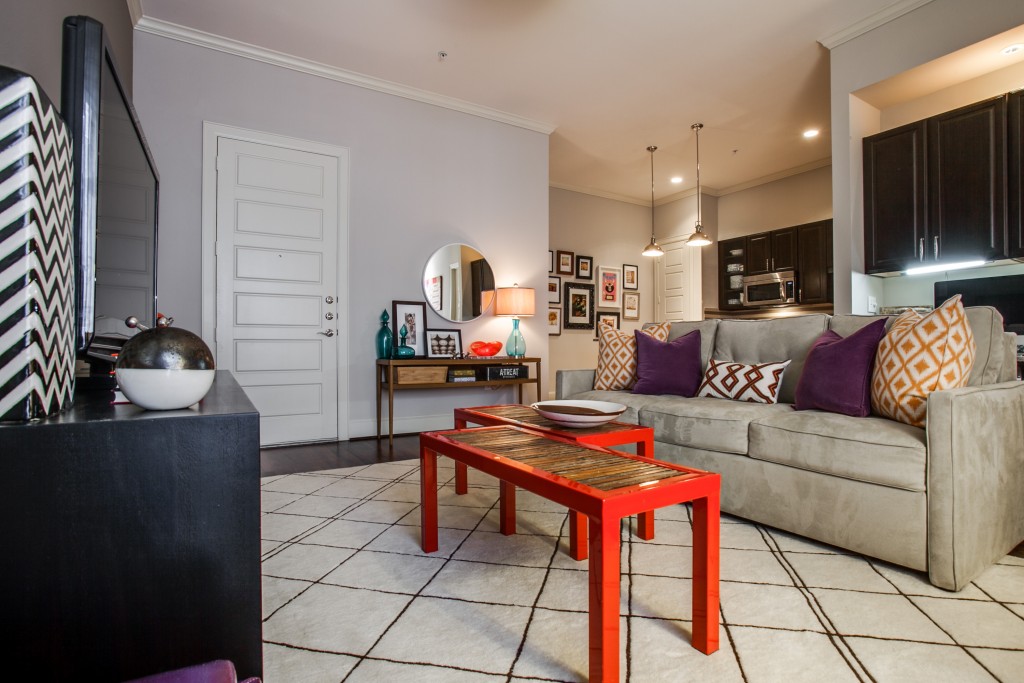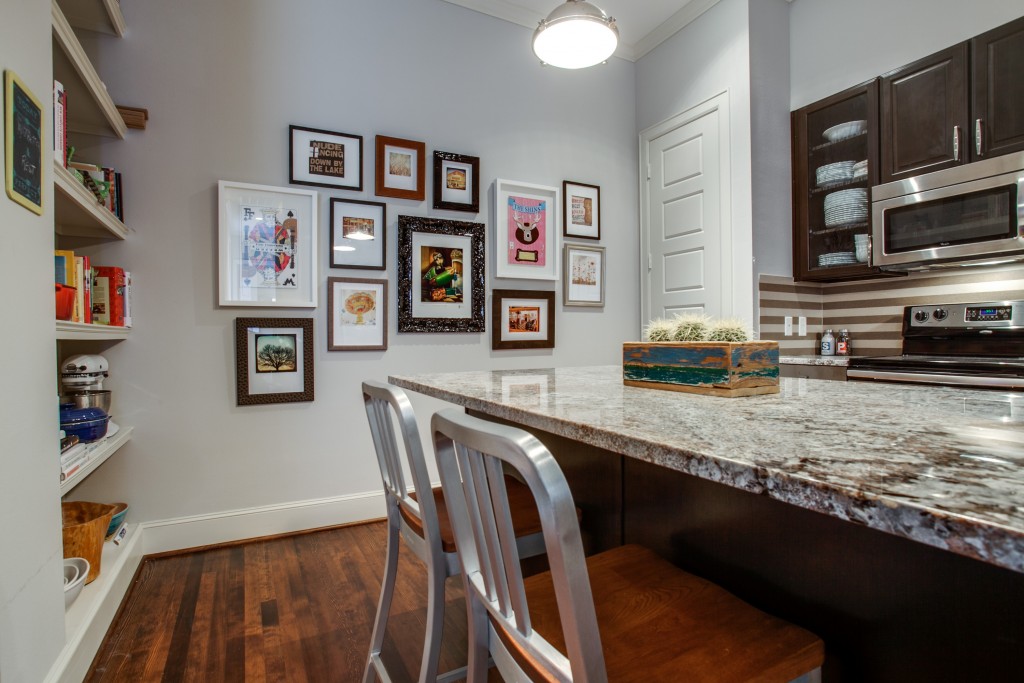 A gallery wall of our client's favorite existing prints was created to add character to a standard condo kitchen. We also added lots of functional style to the kitchen bookshelves for added personality that also doubles as storage.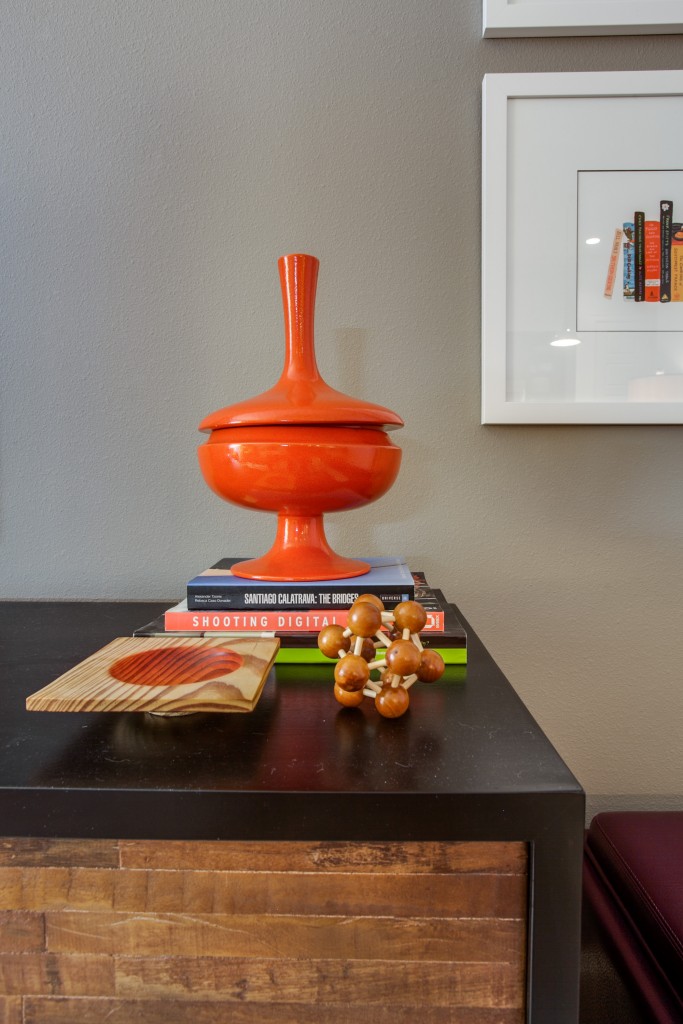 Unique accessories and books were utilized throughout that added personal style and an added layer to this small space.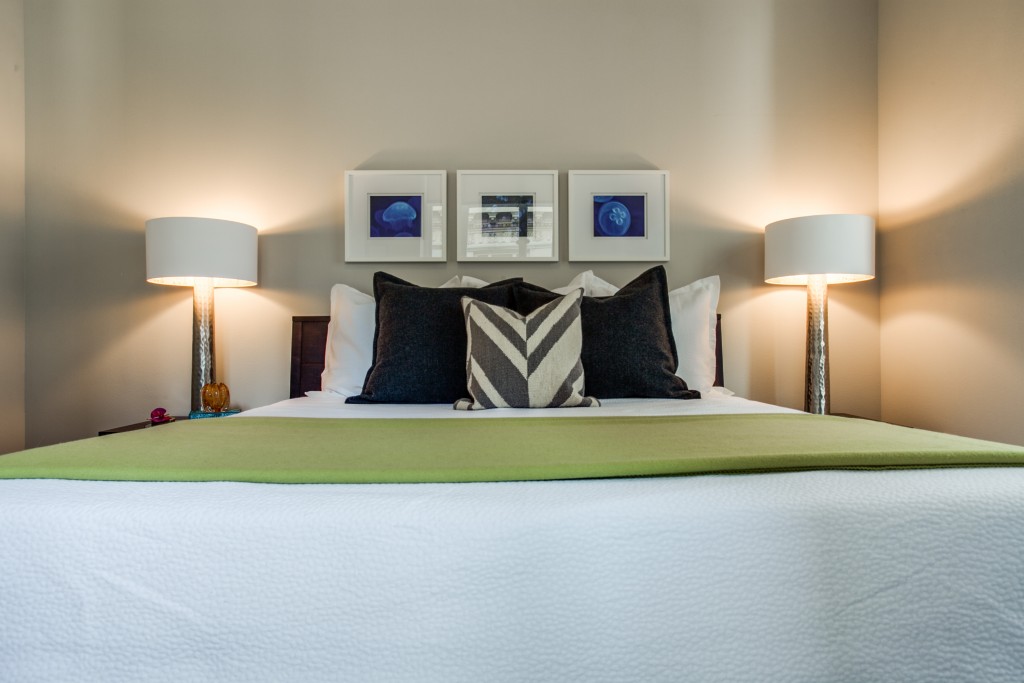 Simple bedding, art, and lighting made the bedroom feel much more personal and lived in without breaking the bank.
If you have a space you'd love to get the 'Pulp treatment', give us a shout and tell us about your project! 
Credits