6/5/17
7 Must-Have Circle Inspired Furnishings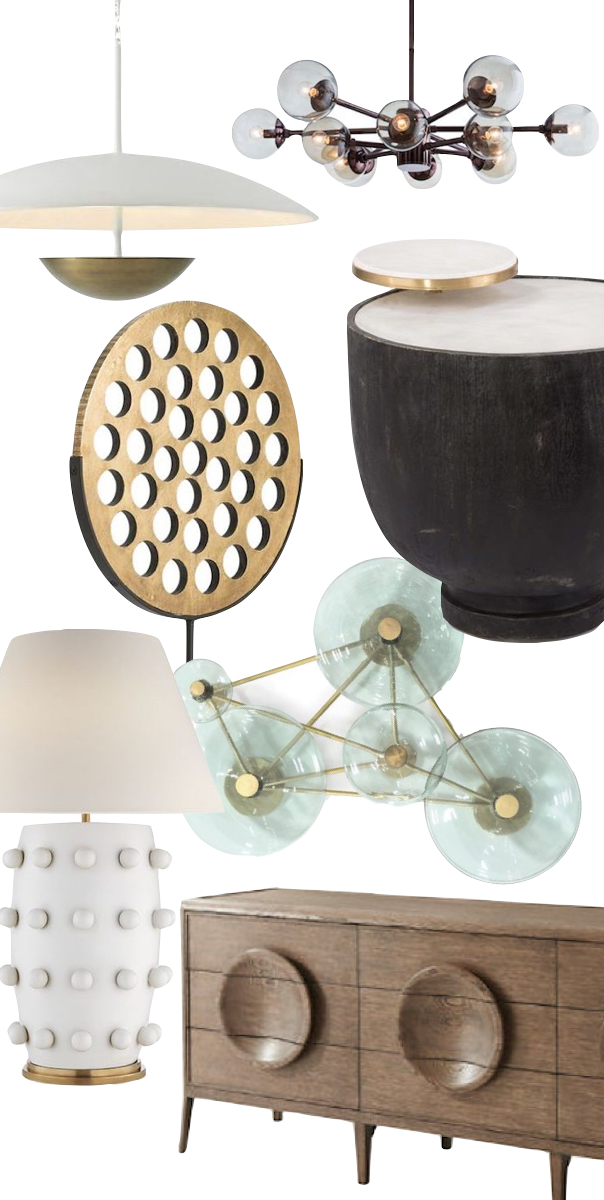 This month on Pulp Editorial, we will be talking all about zen and wellness in interior design. Part of our Splendid Living approach is designing spaces that function effortlessly in our interior design clients' lives while providing style and well-being. We saw lots of circular design elements at High Point Market and absolutely love this trend as circles can be a symbol of continuity, continuation and life. Our interior designers picked their favorite circle-inspired pieces, rounded up below.
BETH'S PICK
Co-Founder + Principal Interior Designer

"The dished handles add so much interest to this essential home piece. The finish and smooth curve of the handles gives this piece a fluid feel without overpowering its simplistic and elegant design."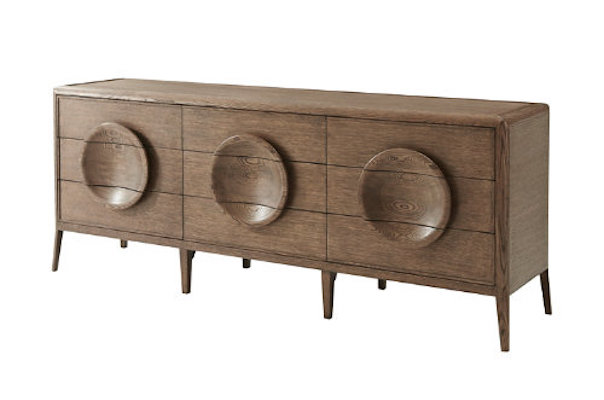 Collins Dresser (available to Pulp clients)
CAROLINA'S PICK
Co-Founder + Principal Interior Designer

"I'm all about wall decor that can bring both softness and a little edge to a space. The hand-blown glass accents paired with the gold bones of this piece give it so much dimension and personality."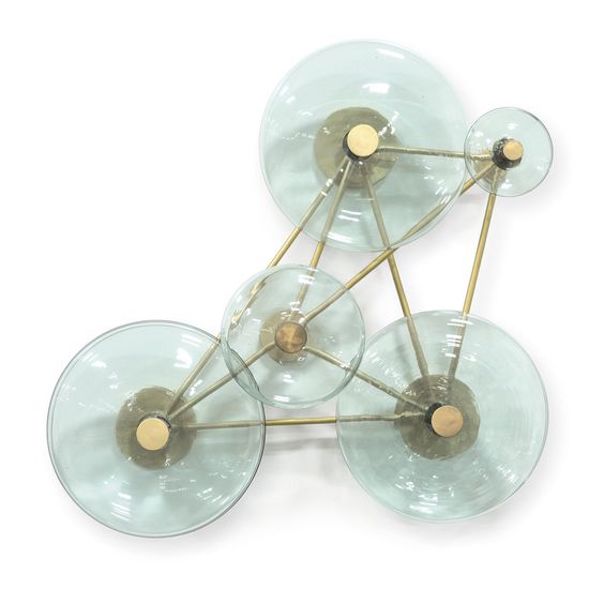 Calypso Glass Wall Decor (available to Pulp clients)
TRACY'S PICK
Senior Interior Designer + Purchasing Manager
"I love the intentionality behind the design of this sculpture. Hand-coated with a clad finish that oxidizes over time, the color will gradually transform, giving it an old-time flair — such a beautiful take on natural imperfections."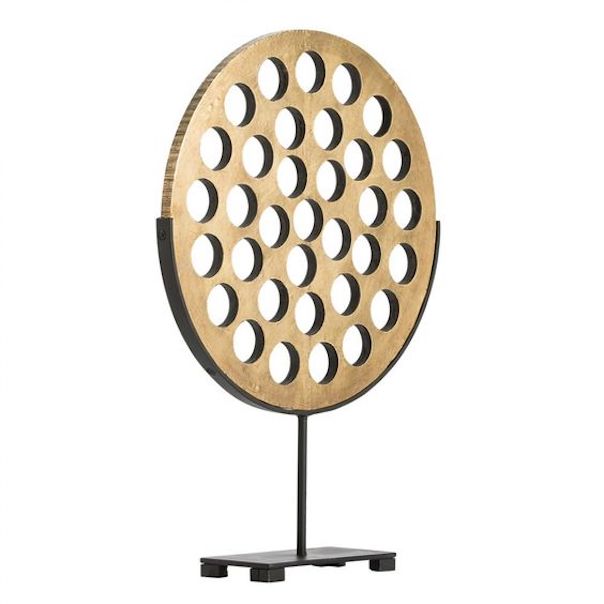 TARA'S PICK
Designer 
"You had me at white and brass… I love that this table lamp could give a space a fun, eclectic feel, or a classic Art Deco-esque touch of glam."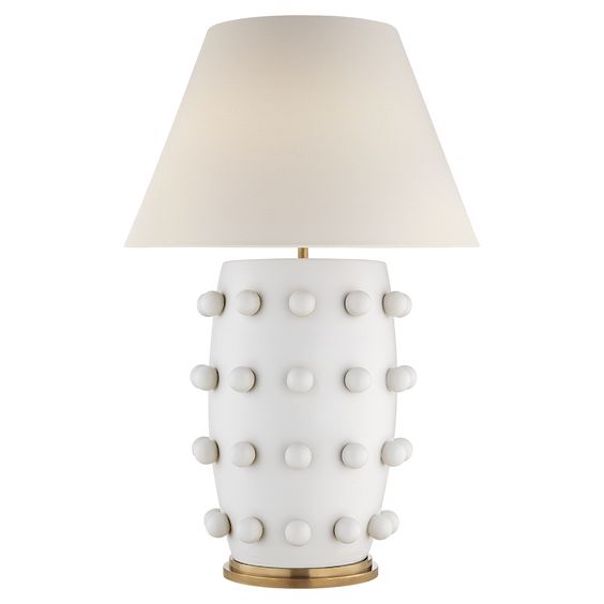 SHANNON'S PICK
Junior Designer 
"I love a captivating and unique chandelier. The smoked glass spheres give this piece a novel feel while setting a moody and swanky ambiance in your space."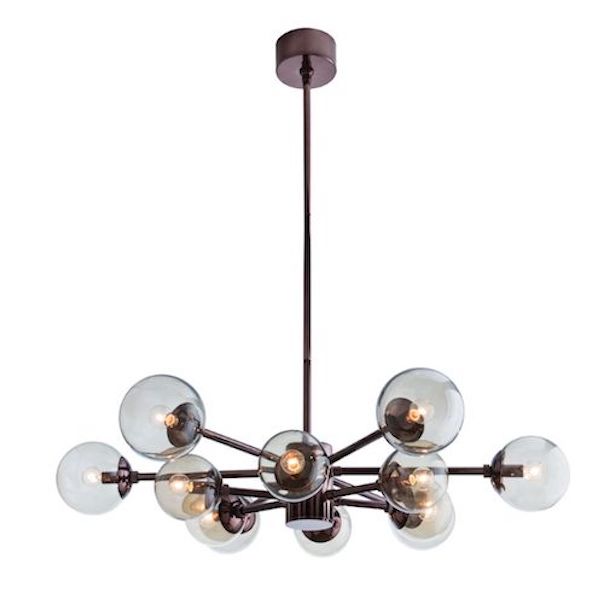 JANA'S PICK
Junior Designer
"The accent table of my dreams. Let's be real, this is the accent table of all our dreams. I'm obsessed with the exclusive and artistic design– it's bound to effortlessly elevate a beautifully curated space."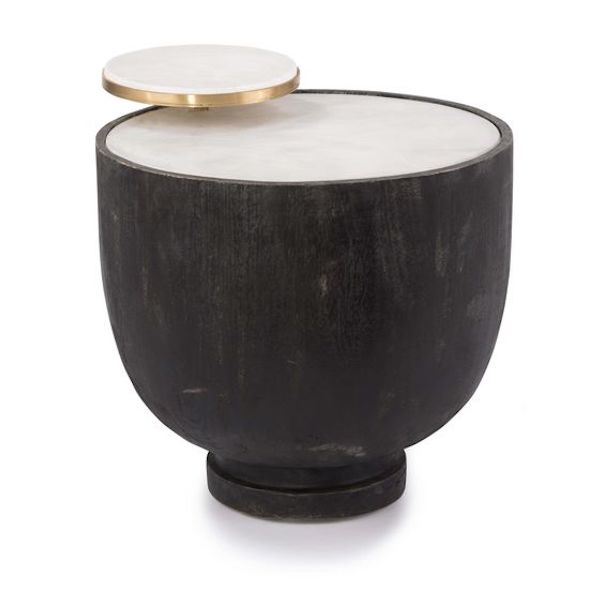 Theo Accent Table (available to Pulp clients)
COLLEEN'S PICK
Design Intern
"When I think zen lighting, this piece is exactly what comes to mind. The white canopy and bronze bowl create an ethereal, yet trendy look that could complement so many styles."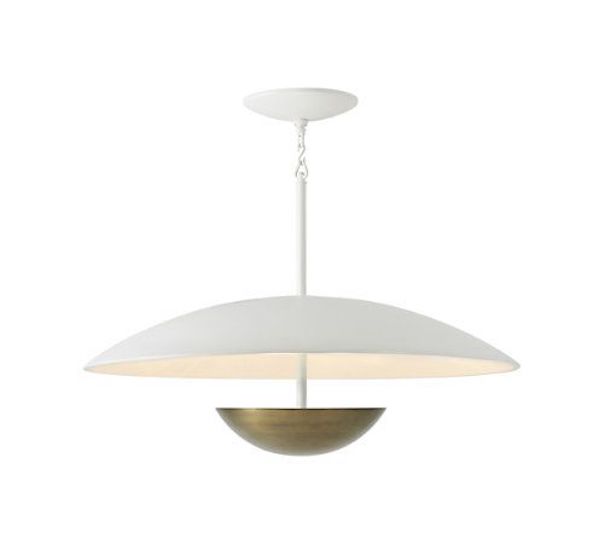 Floyd Pendant Light (available to Pulp clients)
Whether you want to add a little fun or zen to a space, we are obsessed with these circle accented pieces. What piece are you most inspired by?
For professional interior design services, contact Pulp Design Studios℠.
Credits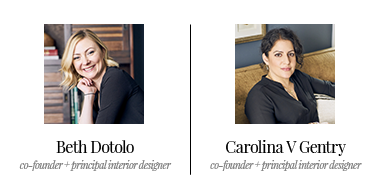 w