7/6/17
The Jetsetter's Guide to Luxurious Travel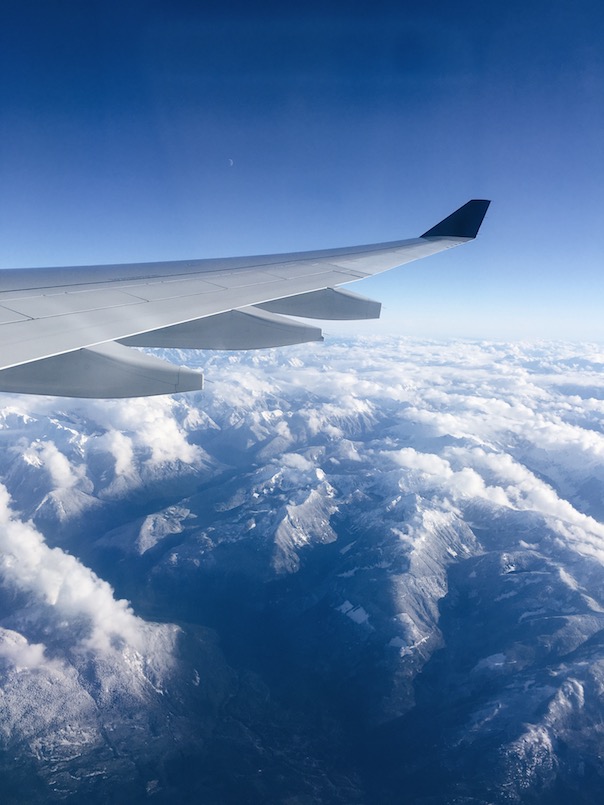 During the summer months, our team and interior design clients find themselves dashing through airports more than ever. Whether it's to catch a flight to a work conference or to a Mediterranean escape, we are all spending a lot of time on planes, trains, and automobiles these days. Between collaborating through our Seattle and Dallas offices and trying to squeeze in a little vacation time when possible, we have gathered a few travel tips that always seem to make those long flights and hotel rooms a bit more luxurious. Our expert tips for luxurious travel…
Designer Tips for Luxe Travel
1. Soothing sounds. A quality pair of headphones with great sound are essential. Whether we are catching up on the next chapter of a book or listening to a relaxing playlist, these are always in our travel bags.
2. Stay hydrated. Traveling sucks the life out of you…and your skin. Staying hydrated is imperative during travel —  you'll have more energy and your skin will thank you. We love a good hydrating facial mist to refresh and add a little glow. Add a sheet mask to your travel bag for a deep treatment while you unwind in the hotel.
3. Sleep in style.  We always select quality bedding materials for our clients' bedrooms, so packing a pure silk pillowcase and pajamas for the beauty sleep of your dreams is the perfect way to incorporate splendid living into your travels.
4. Candles are key. We always bring a travel candle along on trips. It creates a sense of familiarity and comfort no matter where you find yourself (and also makes the room smell amazing).
5. Get organized. Traveling for work, we always need to keep track of our travel documents, receipts and paperwork.  A leather travel wallet is a staple item for all of our design team.
6. Cozy up, settle in. We both like to be cozy on flights, which means a soft travel sized throw to keep you warm. Get settled in and relax for the flight — treat yourself to your favorite cocktail and put on your favorite playlist.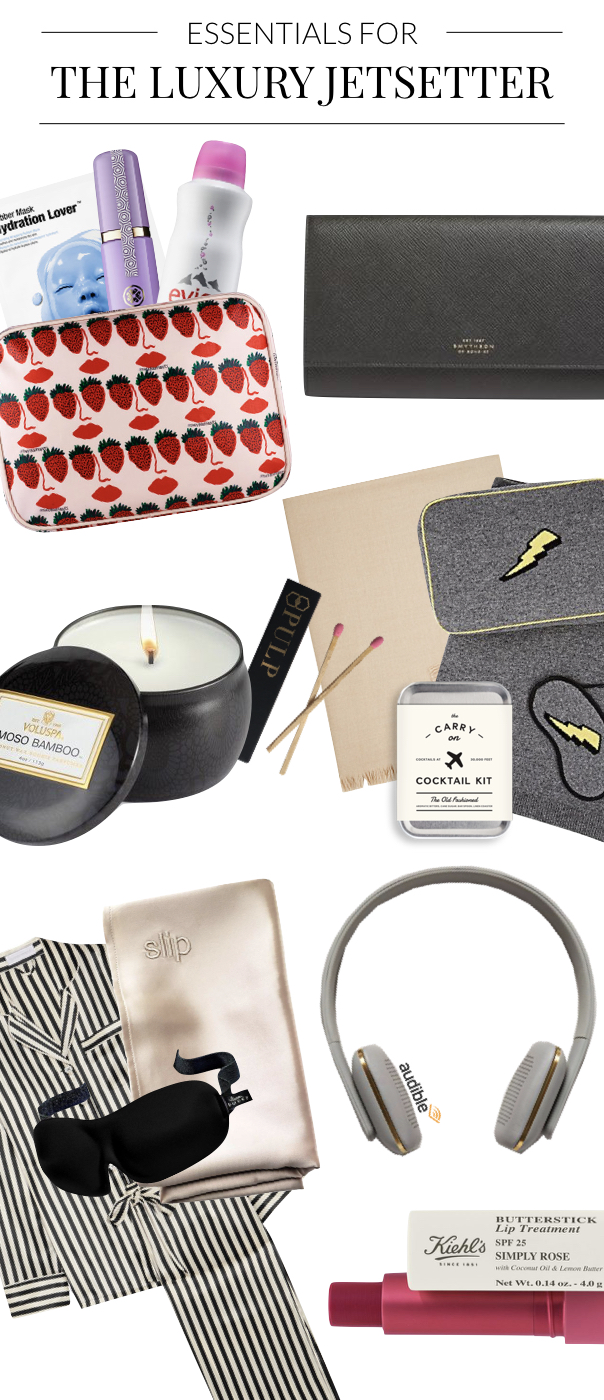 Dr. Jart+  Hydration Lover Rubber Mask | Tatcha Luminous Dewy Skin Mist | Evian Mineral Water Spray  | Sephora Makeup Case | Smythson Travel Wallet | Voluspa Candle |  Barneys Cashmere Travel Throw | St. Frank Travel Throw | Carry On Cocktail Kit | aHead Wireless Headphones | audible | Olivia von Halle Pajama Set | SlipSilk Pure Silk Pillowcase | Bucky Eye Mask | Kiehl's Butterstick Lip Treatment
What are your go-to travel tips & tricks?
For professional interior design services, contact Pulp Design Studios℠.
Credits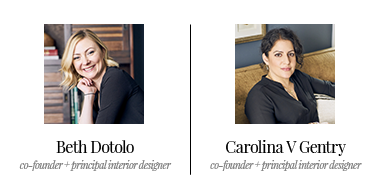 w