11/8/18
4 Tips for Modern Fresh Interiors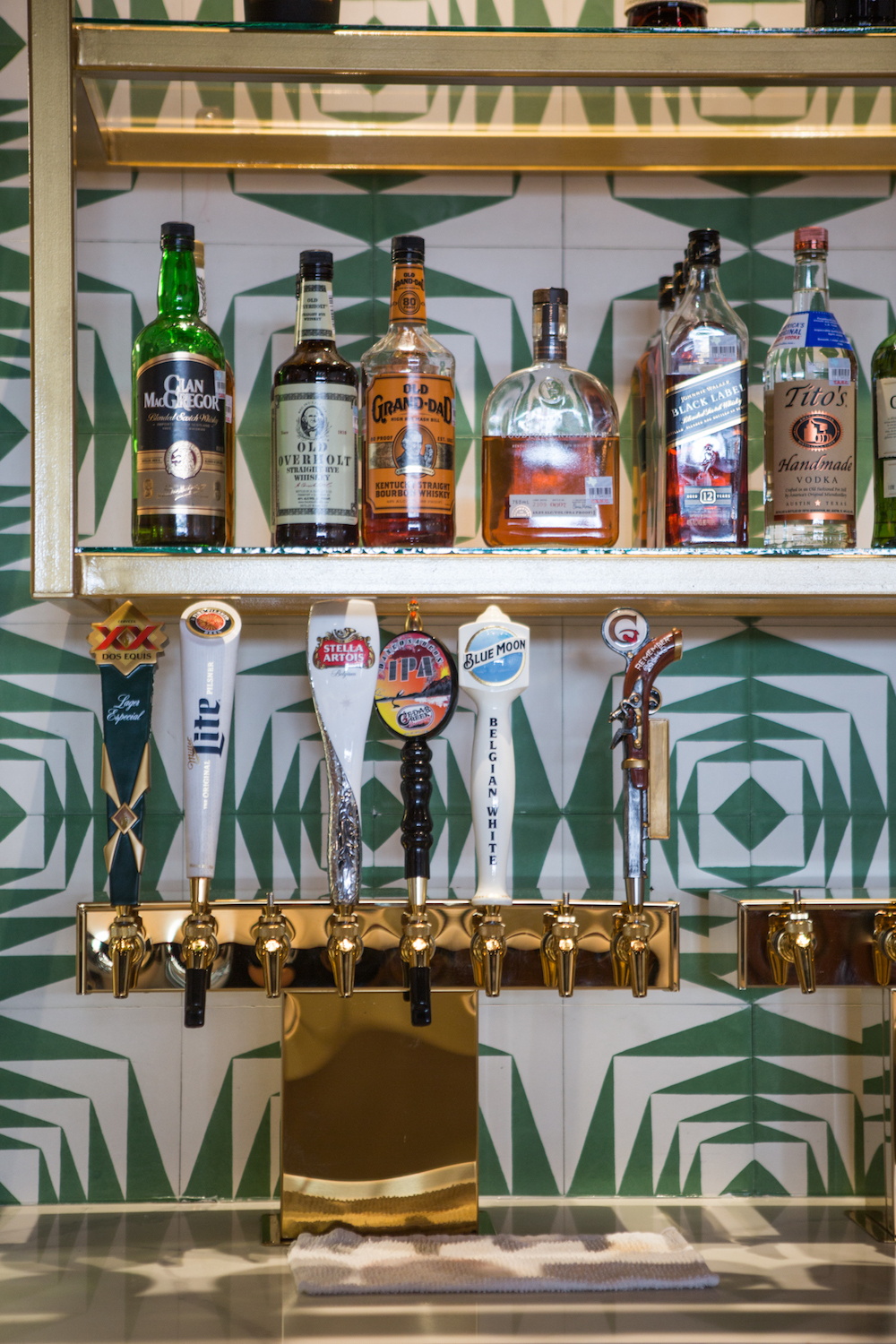 The Pulp Design Studios' team had a blast designing a Laredo, Texas, space for Anise Kitchen + Market, a new-concept restaurant serving healthy dishes based on fresh veggies and natural foods. We gave  Anise a modern fresh design – one that's requested a lot in interiors because it's clean, hip, and offers an oasis in your home!
Here we'll show you how we designed the modern fresh look, and we'll give you our top 4 tips for creating the style in your home: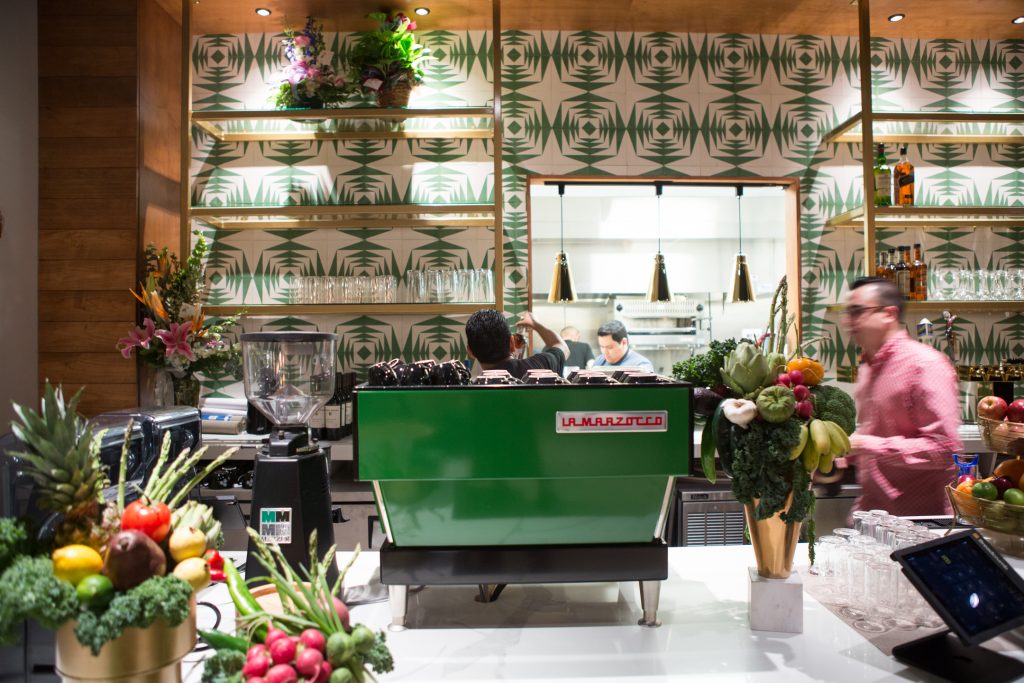 1. Go Green
In color psychology, green creates harmony, balance, and renewal – so it's a fabulous color to bring into the home. It's also one of the colors most associate with nature, and in this veggie-centric space, we know it had to be the focal color.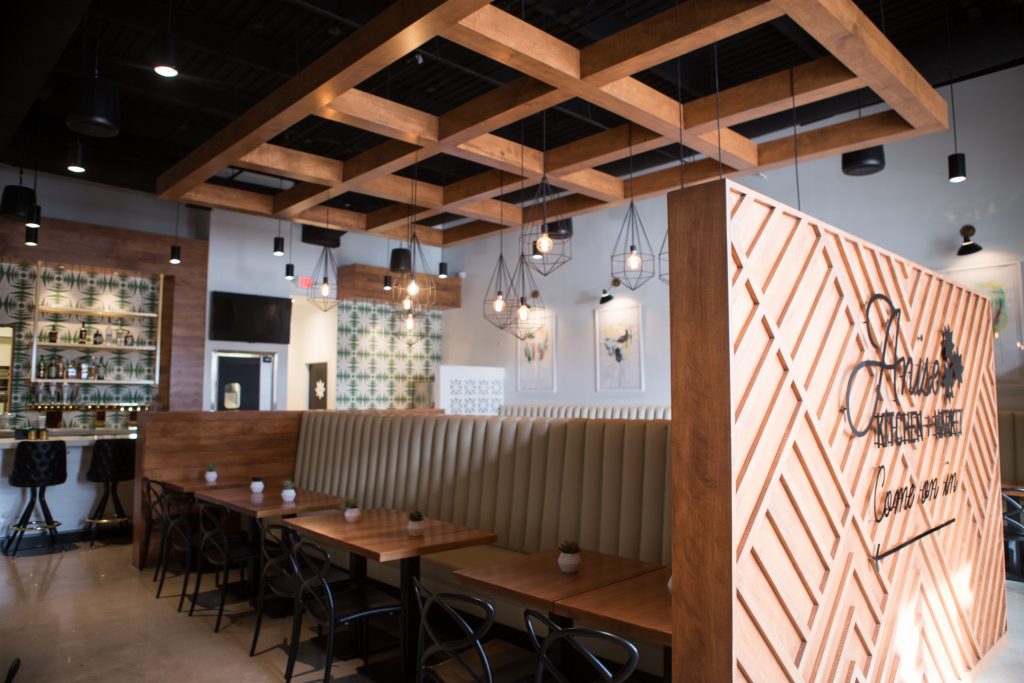 2. Au Naturel
We used a lot of natural wood and other organic materials in Anise to continue that theme of a fresh concept. In your own home, consider using light stains or finishes that allow wood grains to show through. Studies have shown that natural wood gives people a peaceful feeling and adds to that feeling of bringing the outdoors in.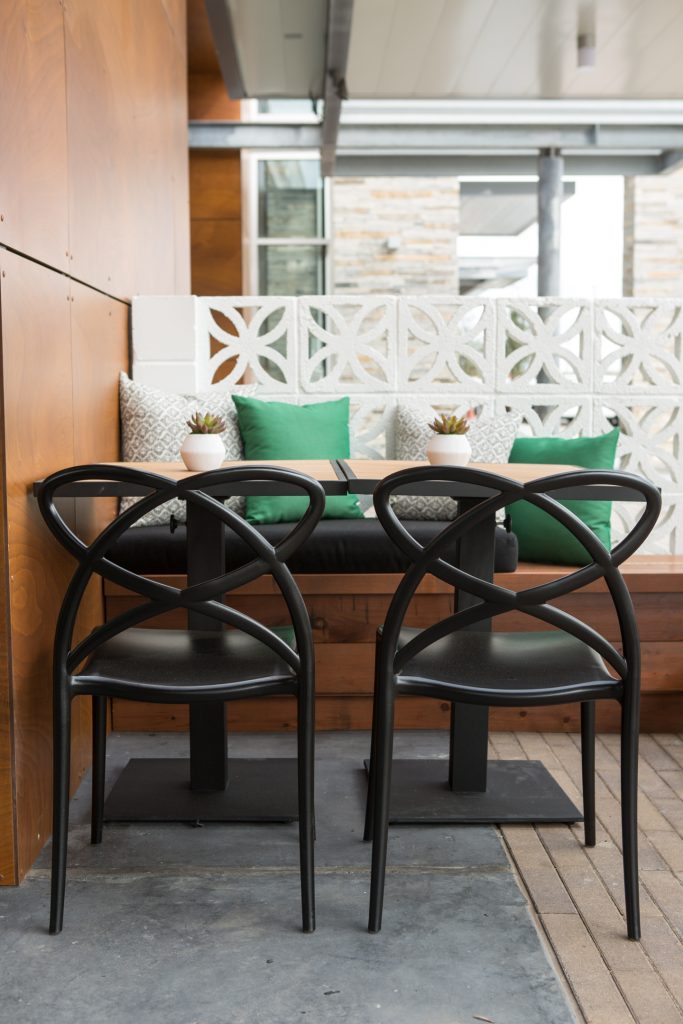 3. Create Space and Light
We wanted to allow every chance we could for light and air to flow through Anise, so we used open-work brick wall dividers and chairs with open backs. Consider moving light through your home this way, or even with mirrors, Lucite furniture, or glass accessories.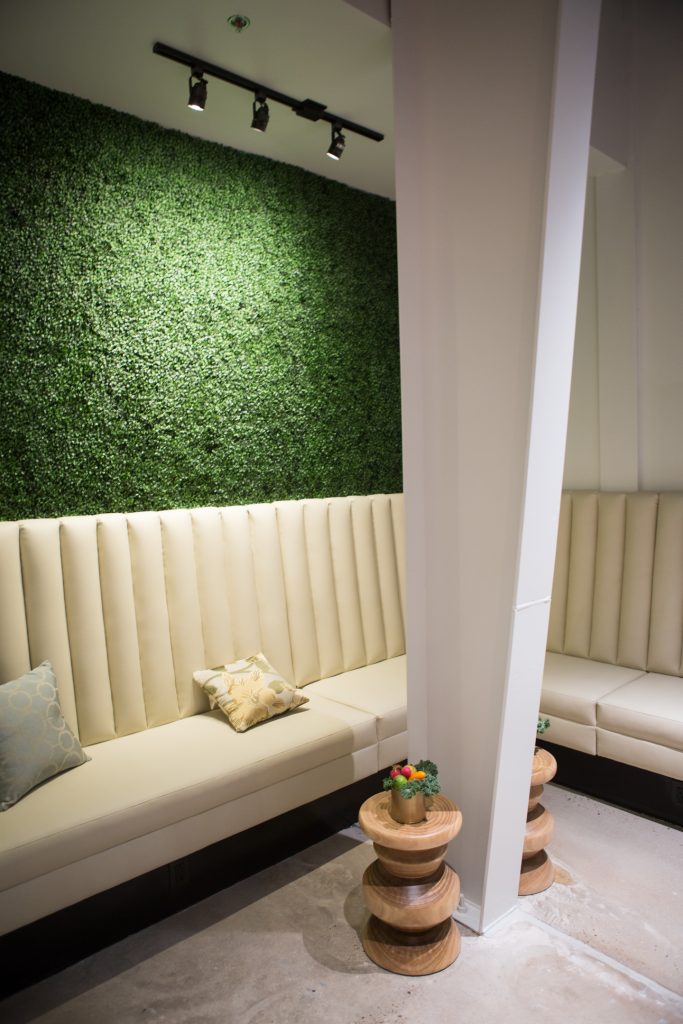 4. Live Acts
Garden walls are huge in Europe and Asia right now, and they're surprisingly easy to create in your own home. If you're not up for any sort of maintenance or indoor gardening, you can also design garden walls and boxes out of succulents or faux plants that look luxe and live. The wall we created for Anise looks real, but is a low-maintenance faux.
If you're in Laredo, be sure to visit Anise Kitchen + Market. In the meantime, use these tips to make a modern fresh design in your own home!
Credits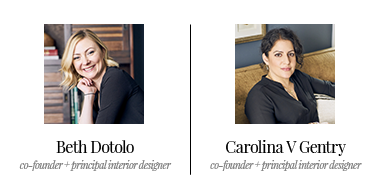 GET INSPIRED
SUBSCRIBE TO OUR NEWSLETTER TO
GET AN INSIDER LOOK IN YOUR INBOX