3/21/23
5 Bold Ideas for Walls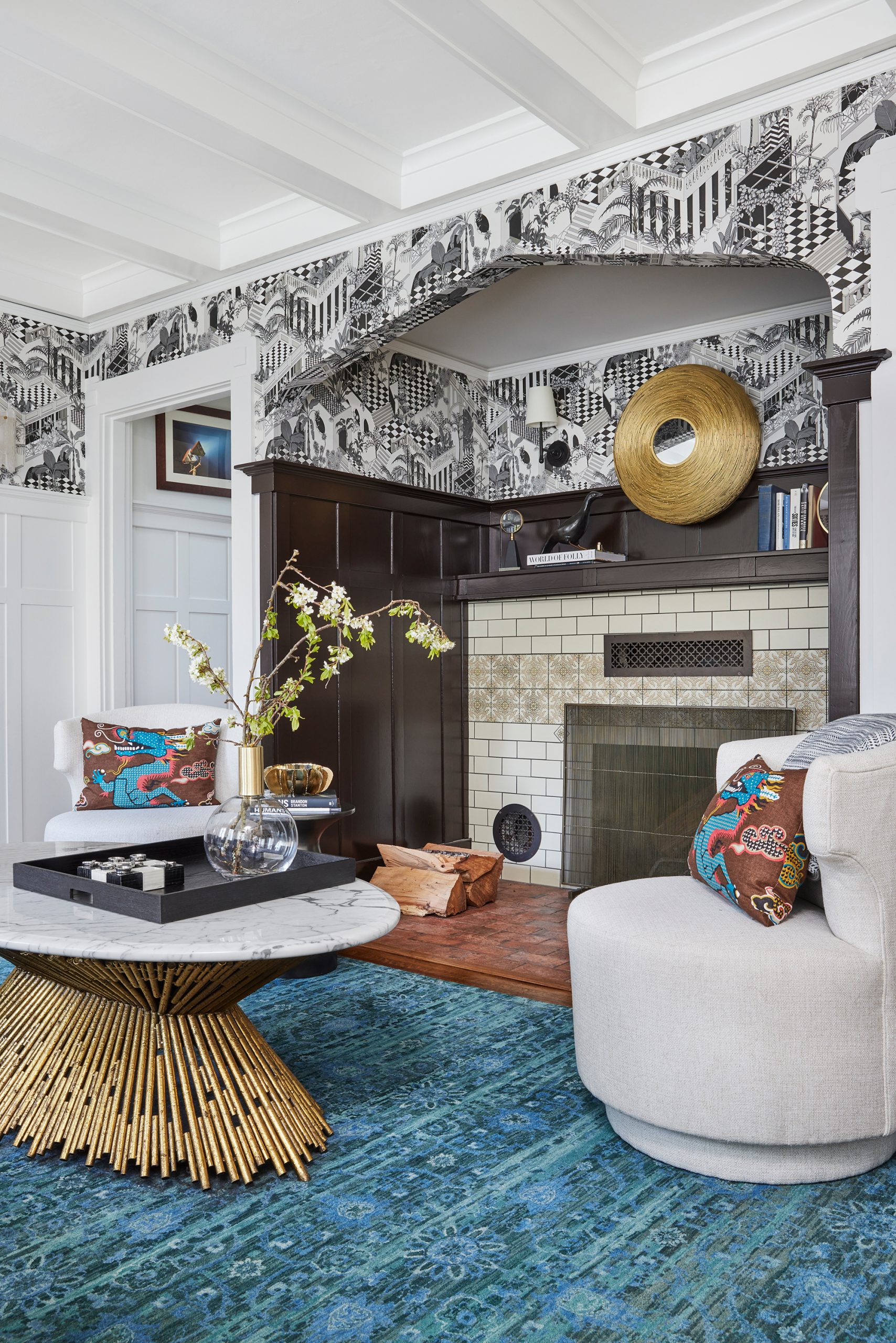 Design ideas that push the boundaries are a hallmark of Pulp Design Studios. And that includes how we finish the walls in a home. Unique materials, eye-catching wallpaper, fabrics, and incredible techniques are all ways that we make sure the walls really talk in our clients' homes! Here are five ways that we bring bold looks to a home's walls.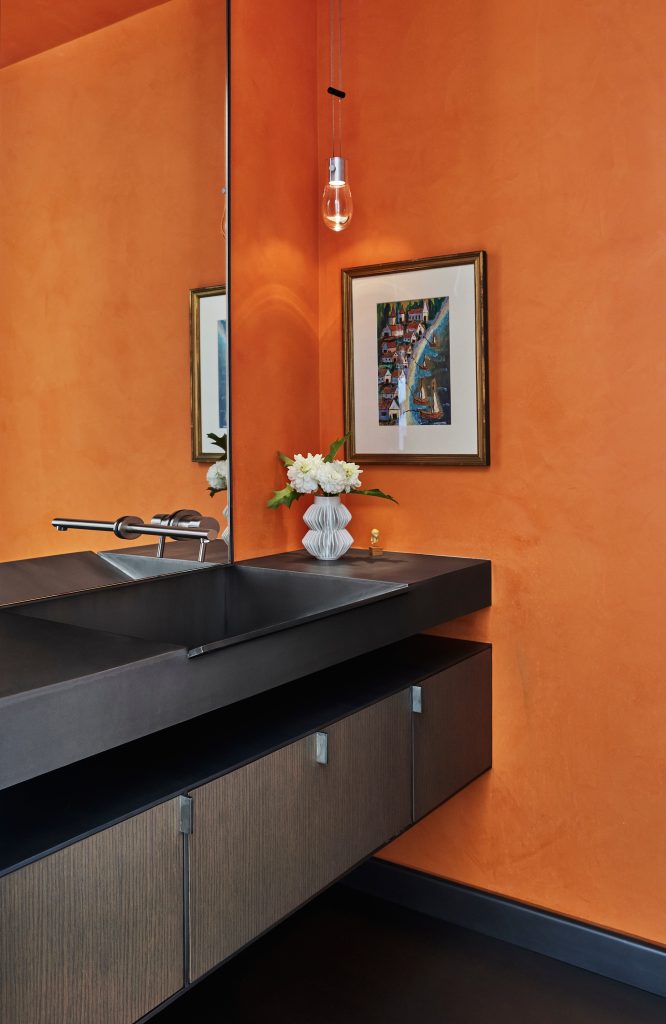 1. Venetian Plaster
Venetian plaster has been around since the Middle Ages – in fact, this material is exactly why frescoes have lasted for centuries. It's a very versatile treatment, and it gives an amazing glow to every room. It's low maintenance and it has an incredible visual impact when you enter a space. We love how the light is softened in any room with this finish on the walls. Not only that, but this plaster is also mold-resistant and mildew-resistant. That's why it was the perfect idea for the walls in that stunning bathroom above. You can introduce any pigment to the plaster, so it can be eye-catching like that bold orange above, or a softer look like the one in the bedroom below.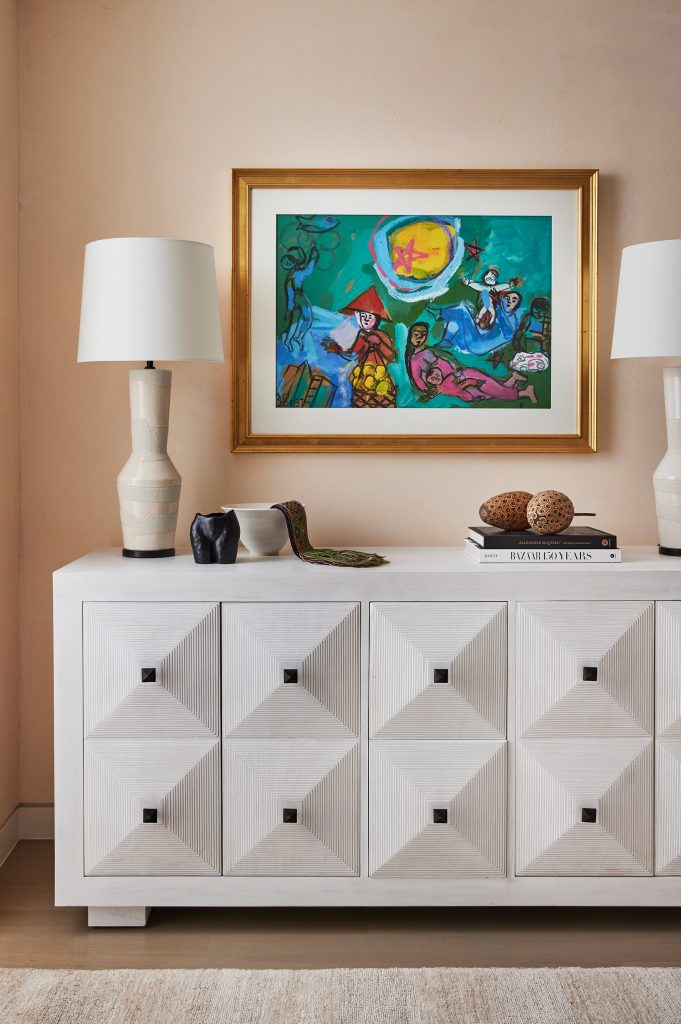 2. Wood Paneling
If your idea of wood paneling is the knotty pine look from the '70s, then think again! Wood paneling can be gorgeous in its natural state, especially if it's refreshed with a new finish or with paint. One of our favorite looks is the bright white version below that we paired with a bold wallpaper. We also love using more modern wood panels like those in the primary bedroom you can see below, too.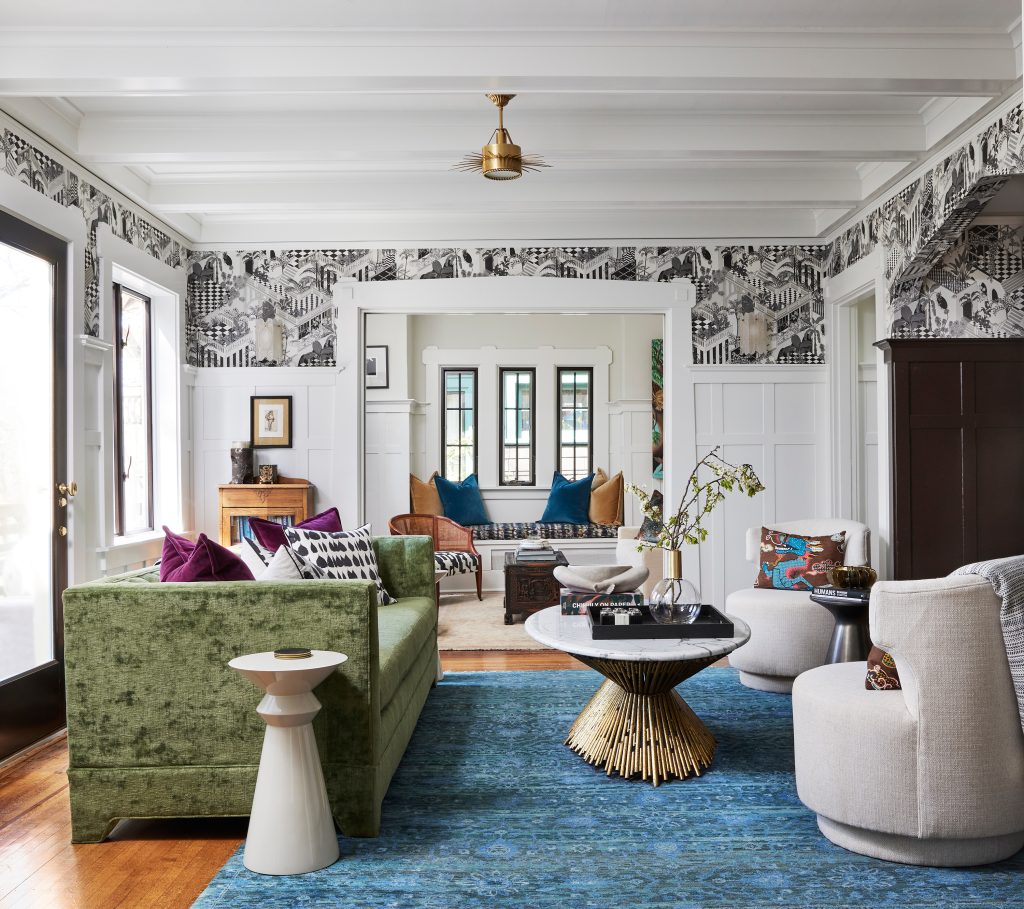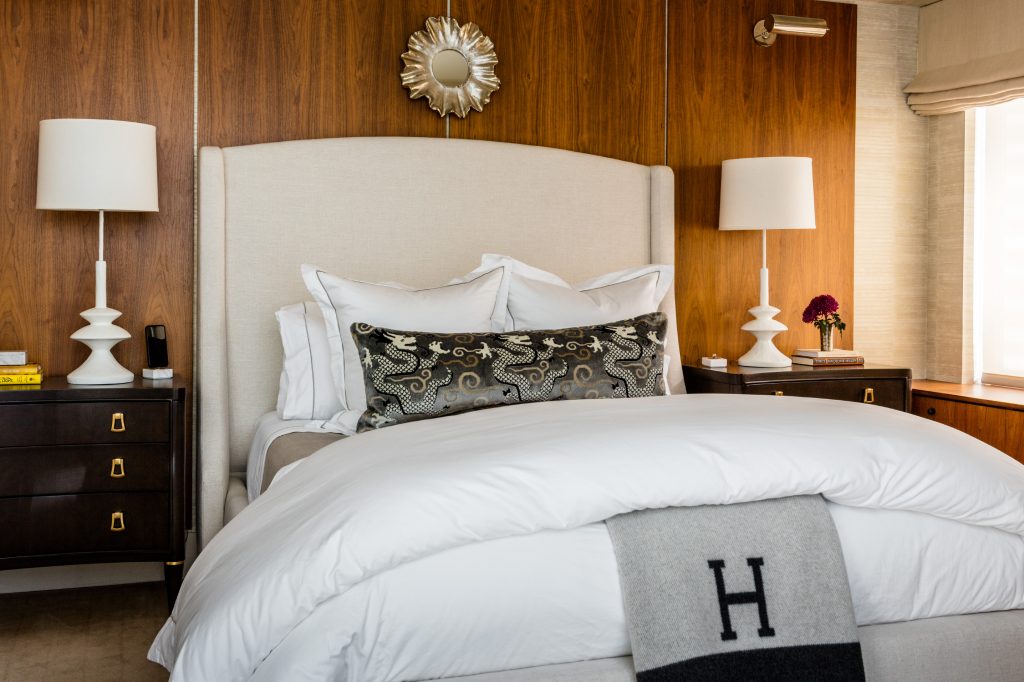 3. Wow-Worthy Wallpaper
Pulp is always thinking beyond the ordinary, so we've come up with some amazing designs for wallpaper. There is no limit to the incredible looks we can create, including paper that looks like slices of wood or wallpaper created from the schematics of a client's favorite team stadium.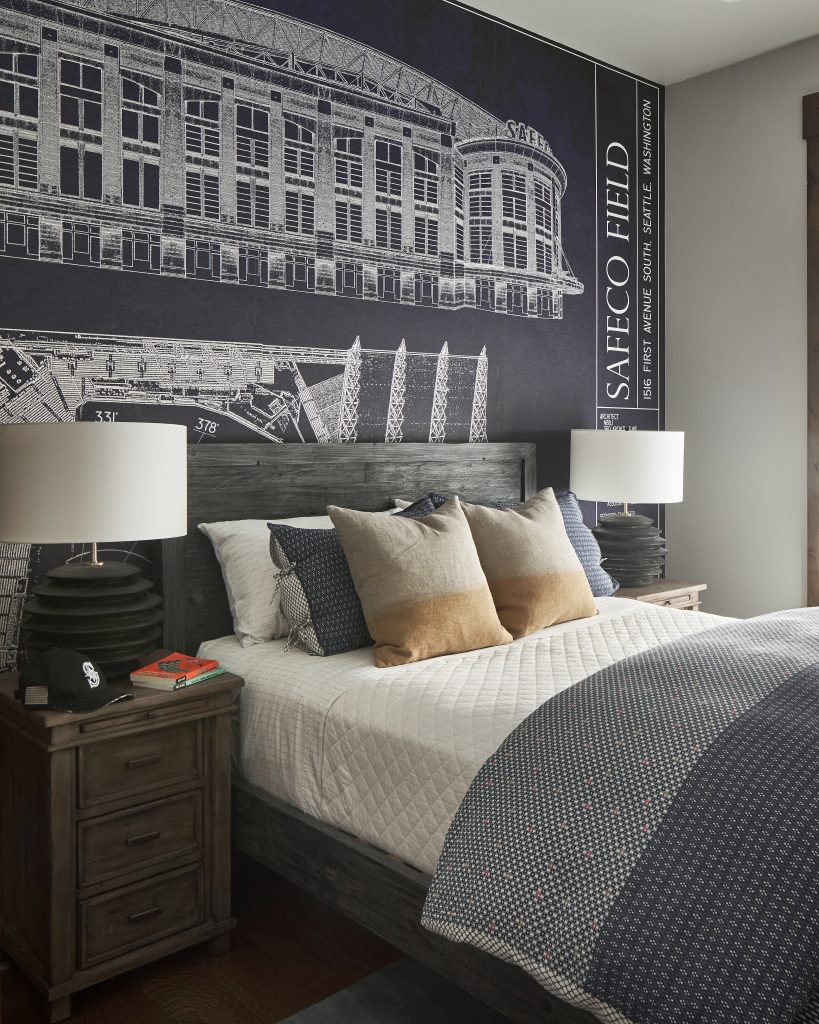 4. Fabulous Fabrics
Fabric on walls can create such an amazing textural look, and a nice alternative to wallpaper. Fabric can also add a softening effect to the sound in a room, too. In the beautiful art niche in a primary bedroom below, we used fabric from S.Harris to create a fantastic textural backdrop.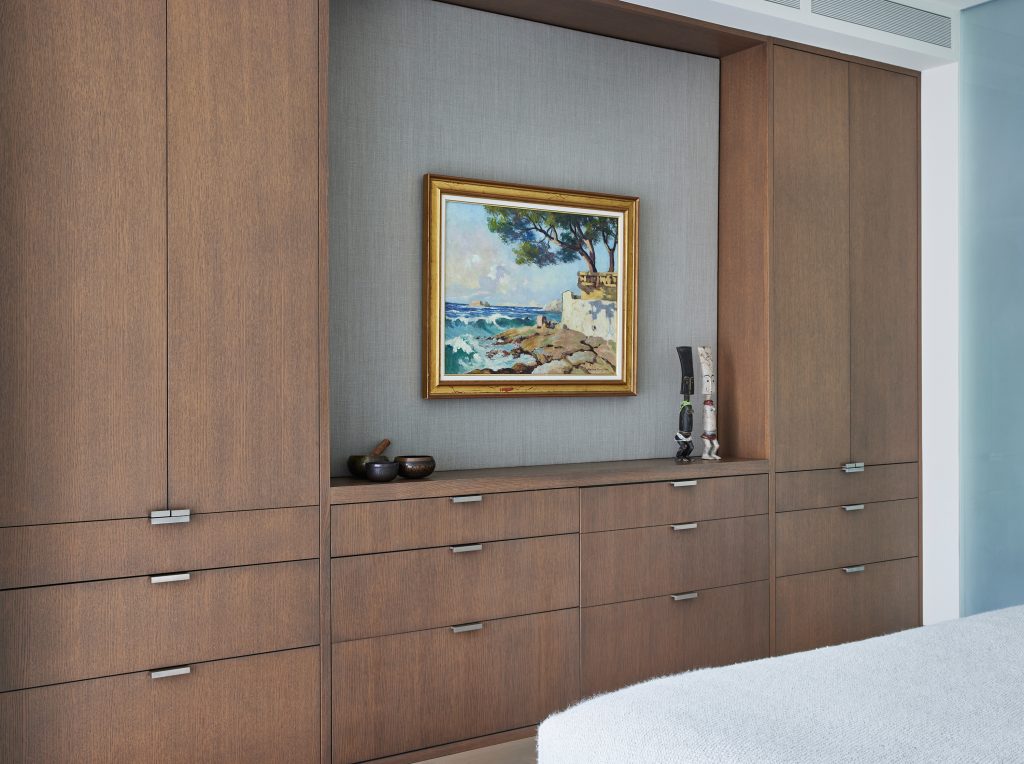 5. Beautifully Raw
Sometimes our favorite looks are found right in the bones of the house. We loved the look of the concrete wall below so much that we just kept the raw view. It's an industrial chic idea that's perfect with the softly upholstered bed.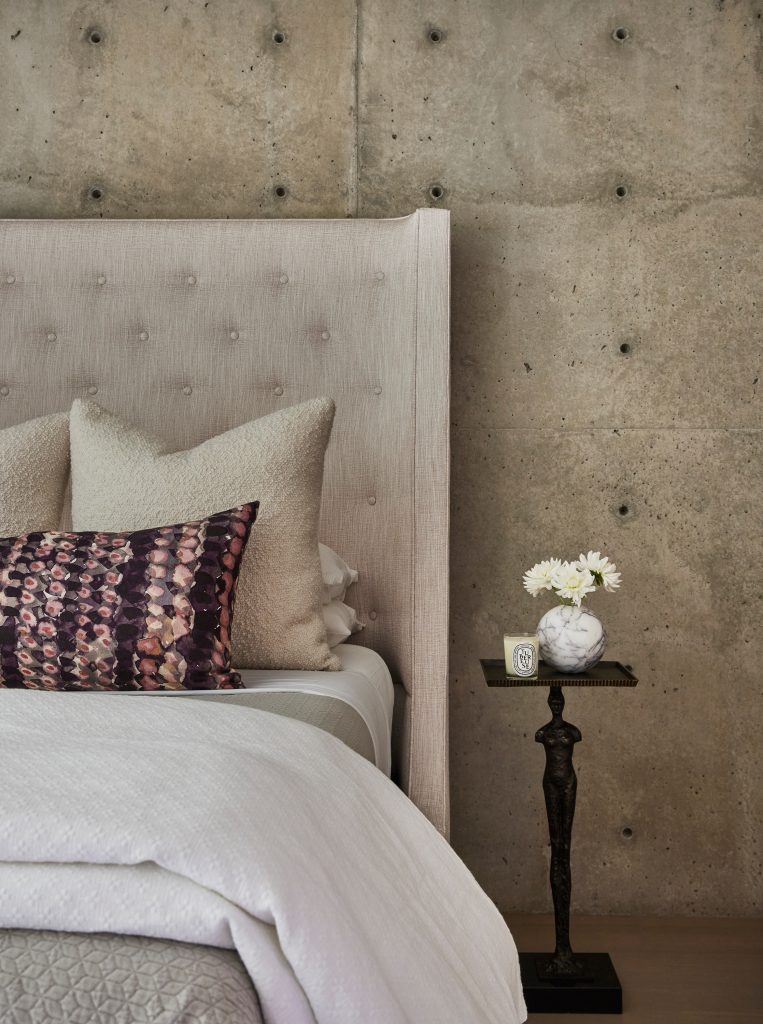 Which of these bold walls are your favorites? If you need to add more drama to your home, get in touch with our team!
Credits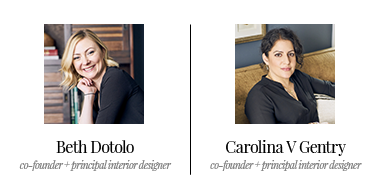 GET INSPIRED
SUBSCRIBE TO OUR NEWSLETTER TO
GET AN INSIDER LOOK IN YOUR INBOX