10/14/20
5 Ways to Use Black in Your Home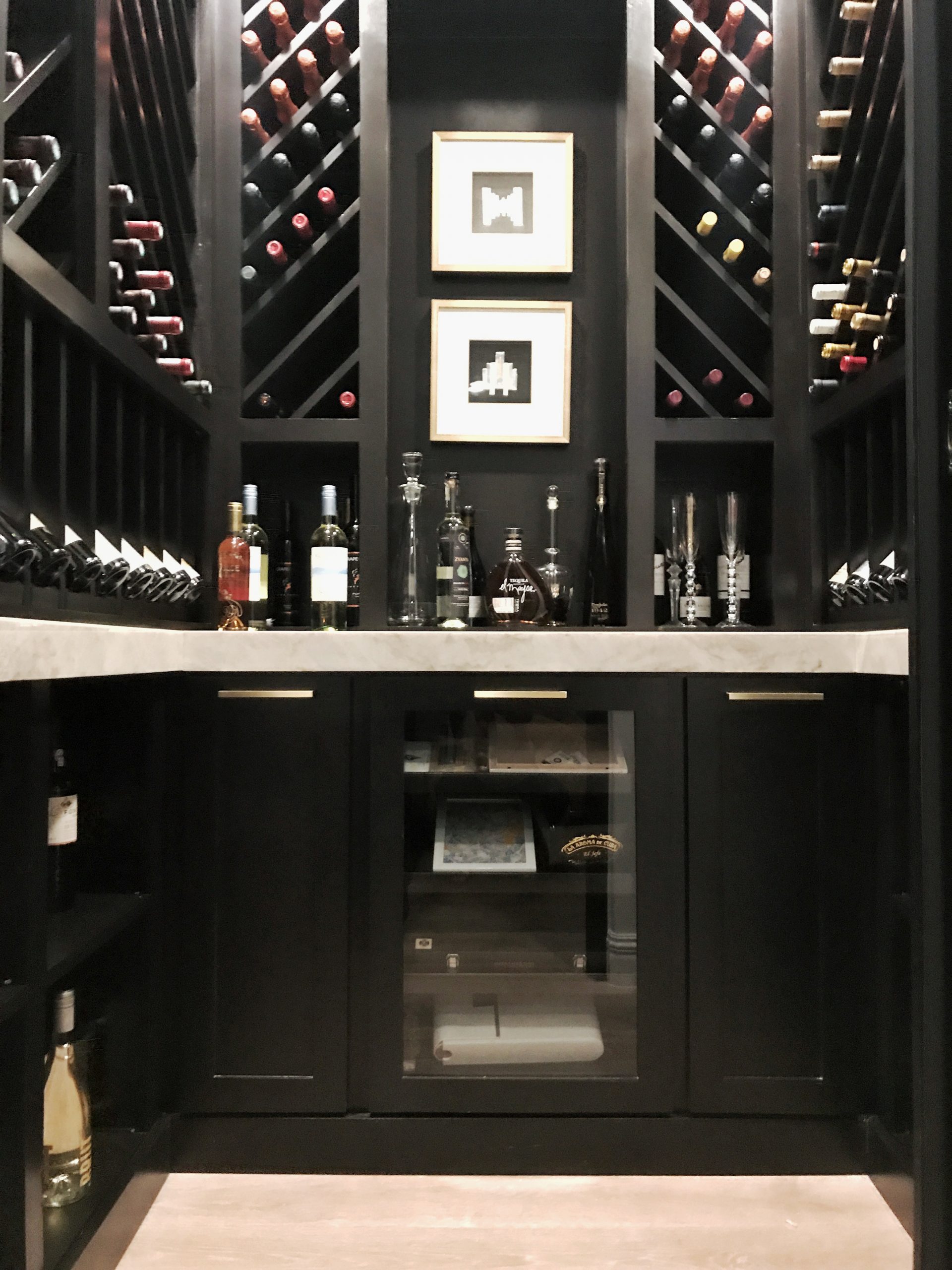 There is a fear factor about using color in the home, especially bold color. But there's one that people fear the most, and that's black. It seems too mysterious and daring for some, but the Pulp team loves using black in the interiors we design. It's a cozy color and it evokes a sense of power and calm, including a grounding feeling. Here are 5 ways to use black in your home, from a whisper to a WOW!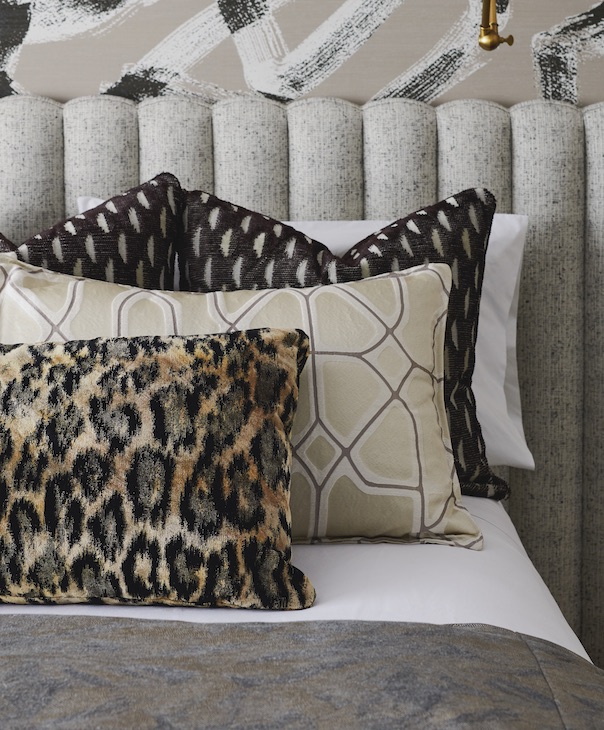 1. Use It to Accessorize
This is the easiest way to try touches of black in your home. Whether it's a pillow, lamp, or piece of art, you can introduce this dark color in a way that's easy to change. But trust us, your eye will be drawn to the bold look! And if you love the fabrics you see above, you can have them in your own home! They're part of our collection with S.Harris Home – just click here to see them all.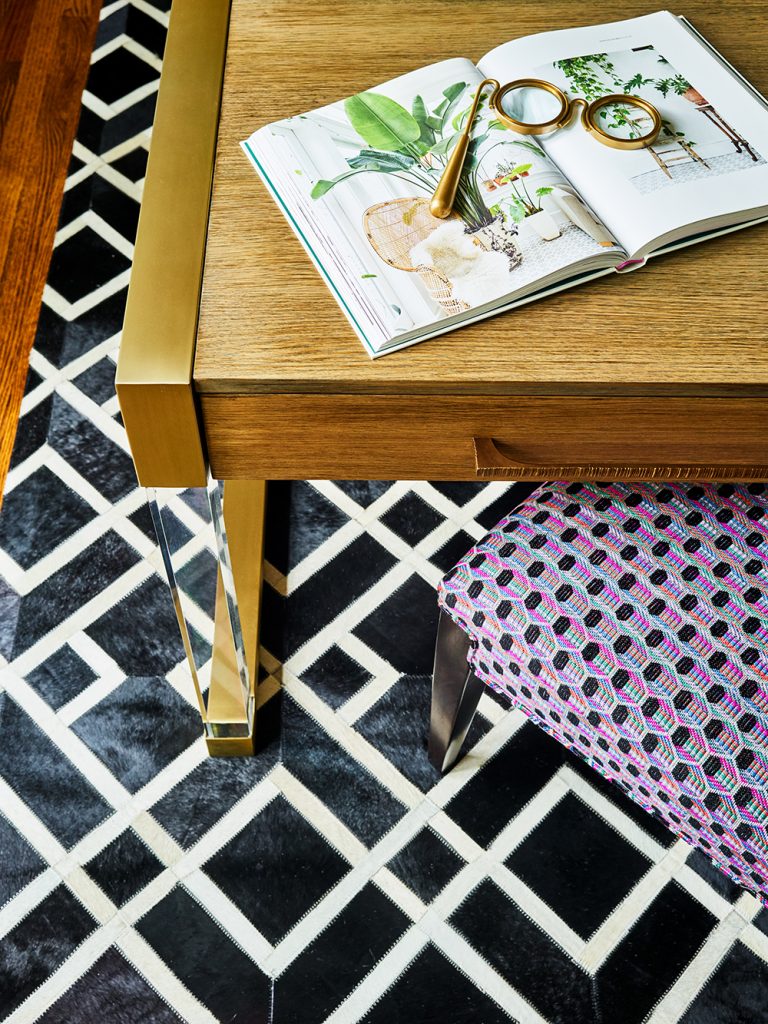 2. Take It to the Floor
If you're feeling a little braver, consider hitting the floor with this dramatic hue in a rug or carpet. The color will anchor the room and add a lot of personality. And think about using a pattern with black in the background in a rug or in the accessories. That helps you feel more confident about using this color since it isn't just an all-black look.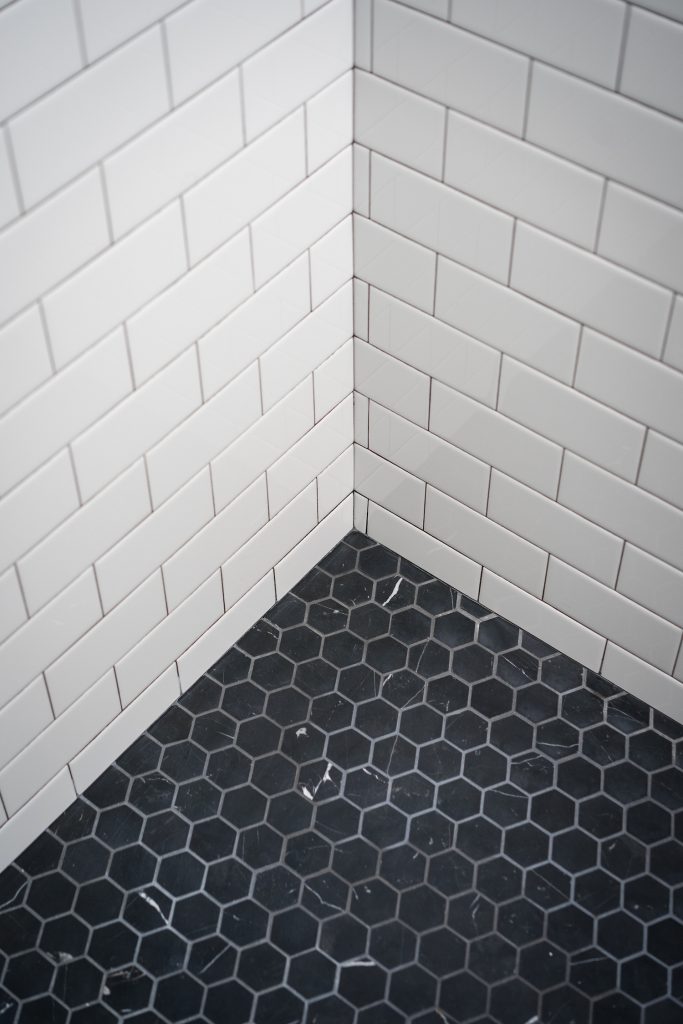 3. Try It in Tile
Tile is another great way to add bold black to a room. We used smaller penny tile in the bathroom above, with a grey grout to really define the shape. Want to go bigger? Use black tile on a backsplash in the bathroom, or behind the range in the kitchen!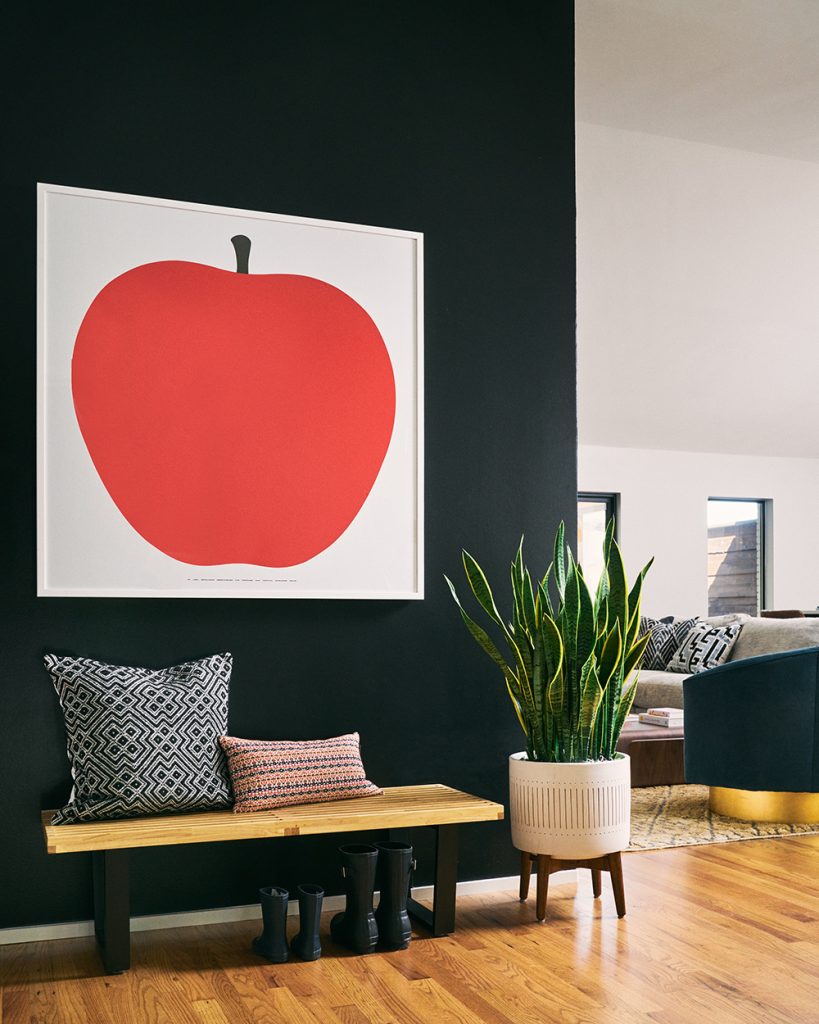 4. Accent the Positive
Okay, are you ready to take it up a notch? Try painting an accent wall with a deep black, like Sherwin-Williams Tricorn. This is one of our favorite blacks, and it's the perfect background for our client's art in the photo above. Using it just on one wall, or in an entry like we did in that photo, will add interest but won't be overwhelming for anyone who is nervous about the color.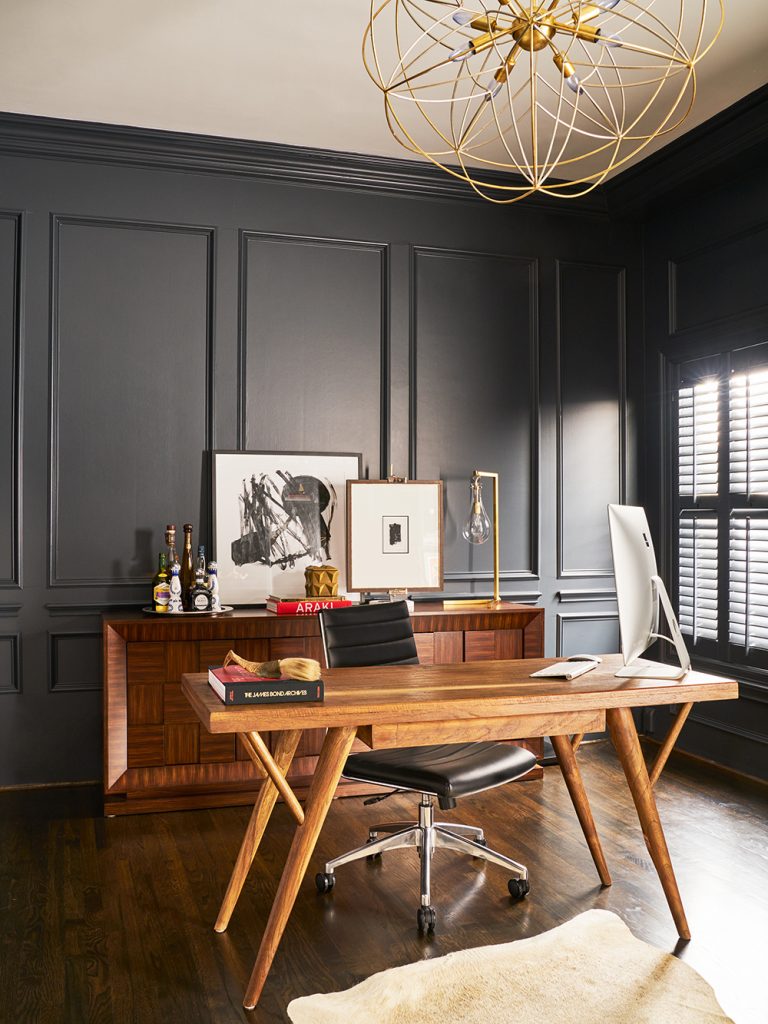 5. Drench the Room
This is the bold and beautiful way to use black! Rather than being too dark or overbearing, painting your walls black actually creates a cozy and quiet space. It definitely is a grounding color and we love how it creates a sense of calm in the office we designed above.
Now how do you feel about using black in your home? The key is to experiment and find the right place and hue for you. Need help? Give us a call!
Credits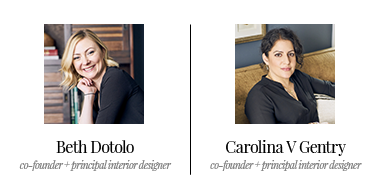 GET INSPIRED
SUBSCRIBE TO OUR NEWSLETTER TO
GET AN INSIDER LOOK IN YOUR INBOX